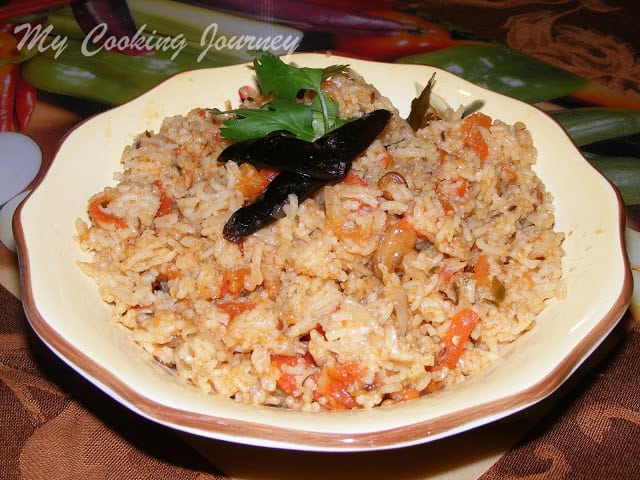 I recently joined this amazing group called the 'Taste and Create' run by Min of 'Bad Girl's kitchen'. Min pairs each blogger with a partner and we are required to cook from the partner's blog and post it. I thought this was a wonderful way to appreciate the fellow bloggers work and also mention it to the world.
For this month I am paired with PJ of Seduce your taste buds. She has a wonderful collection of recipes and I was totally overwhelmed with what to make from her blog. I was getting ready to make dinner for the night and hence I was going through some one pot recipe that is quick to make. That is how I landed on this recipe for Tomato biriyani. When I was reading through the recipe, it reminded me of something similar that my attai (aunt) made during one of her visits. She had mentioned that she makes this variation at times instead of the regular Tomato rice. The recipe is very similar and can be made in about 40mins with very minimal ingredients. So here is the recipe from PJ's blog.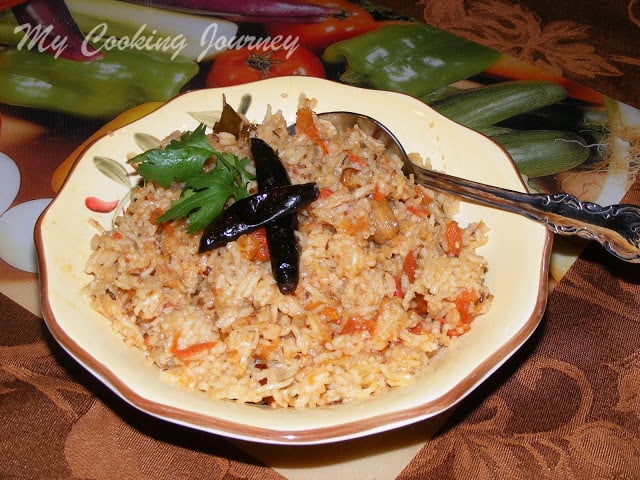 Preparation time – 10 mins
Cooking time – 30 mins
Difficulty level – easy
Ingredients to make Tomato Biriyani – (Serves 4)
Basmati rice – 1 ½ cup (soaked for about ½ hr and then drained)
Water – 2 ½ cups
Tomatoes – 4 (chopped)
Onion – 1 large (chopped)
Garlic – 3 cloves (minced)
Ginger – 1 tsp (grated)
Mustard seeds – 1 tsp
Cumin seed – 1 tsp
Kadalai paruppu/Channa dal – 1 tsp
Red chilies – 4
Cinnamon – 1 small stick
Bay leaf – 1
Curry leaves – few
Garam masala – 1 tsp
Salt – to taste
Oil/butter – 2 tsp
Cilantro – for garnish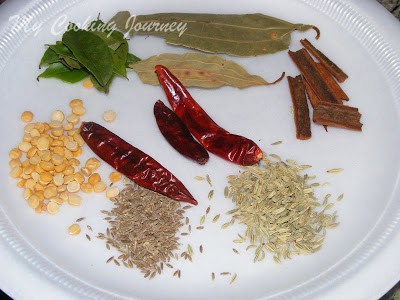 Preparation –
Heat oil in a pressure cooker or a heavy bottom pan. Add the mustard seeds, cumin seed, channa dal, bay leaf, cinnamon, red chilies and curry leaves. Fry for a minute until the seasonings are aromatic and fried.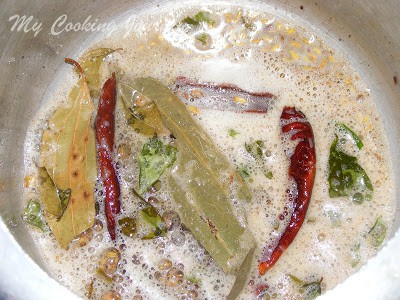 At this stage add the onion, ginger and garlic and sauté until the onions are golden brown.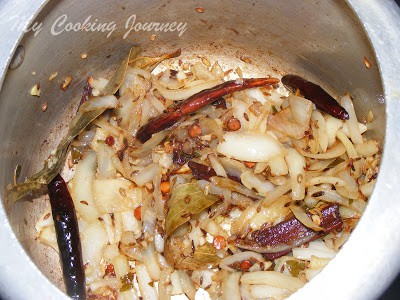 Add the chopped tomato and cook for 3-4 mins.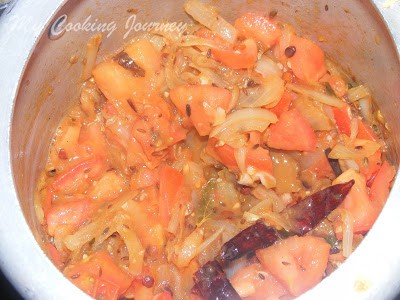 Now add the water, salt and garam masala powder. Bring it to boil.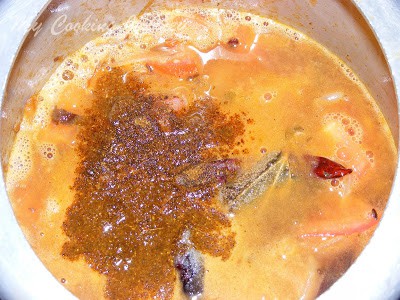 Now add the soaked and drained rice. Mix well and close the cooker and cook for up to 2 whistles. If cooking in a pan, cook on low heat until the rice is done.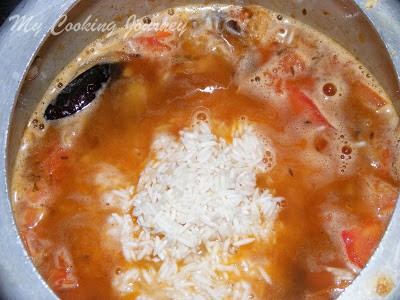 Garnish with cilantro and serve with Cucumber raita or any raita of your choice.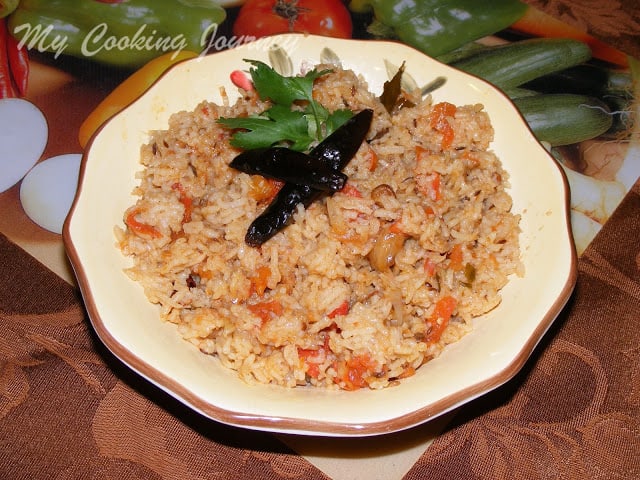 Notes and observations –
Add slightly less water than usually required because the tomatoes have high water content and that would compensate for the remainder of the water.
Let the rice rest for 10 mins before stirring, otherwise you would end up with mushy rice.