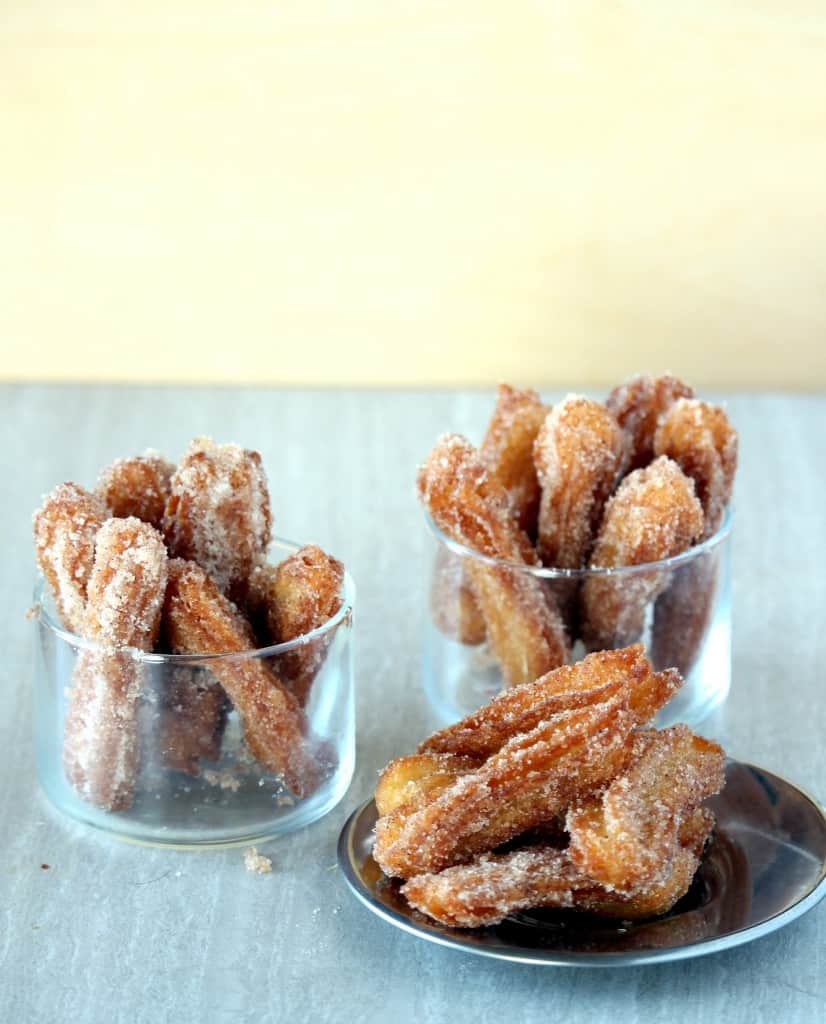 When I made my list for the 3 ingredients recipe, I clearly had no idea that I had planned this recipe just in time for Cinco de Mayo. I have always enjoyed churros, but lately it is very hard to find some good churros out there. Churros are nothing but deep fried dough that is sprinkled with cinnamon sugar or dipped in chocolate.
When this recipe came up on the Bisquick website mentioning how easy it is to put it together with just bisquick, sugar and cinnamon, I wanted to give it a try. I just had buttermilk pancake mix at home and I was not going to buy a box of bisquick just for this, so I tried this recipe with the pancake mix that I had.
It truly is a very quick recipe to satisfy the churro craving, even though it is deep fried and quite fatty. My boys absolutely loved it and they were very happy to finish off the warm churros. I had to literally beg my little one to give me few minutes to take pictures. So, if you are looking to make a quick sweet snack for kids, definitely give this recipe a try.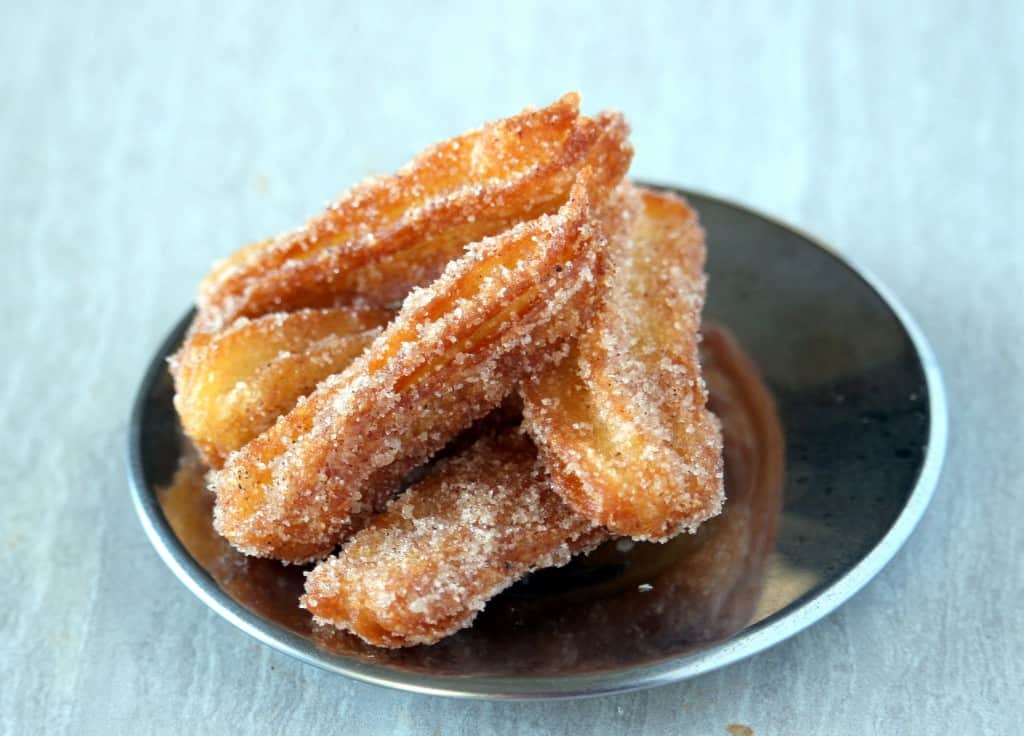 Preparation time – 5 minutes
Cooking time – 20 minutes
Difficulty level – easy
Ingredients to make Churros – serves 4
Pancake mix – 1 cup
Water – 1 cup
Oil – to deep fry
Sugar – 4 tbsp
Cinnamon – 2 tsp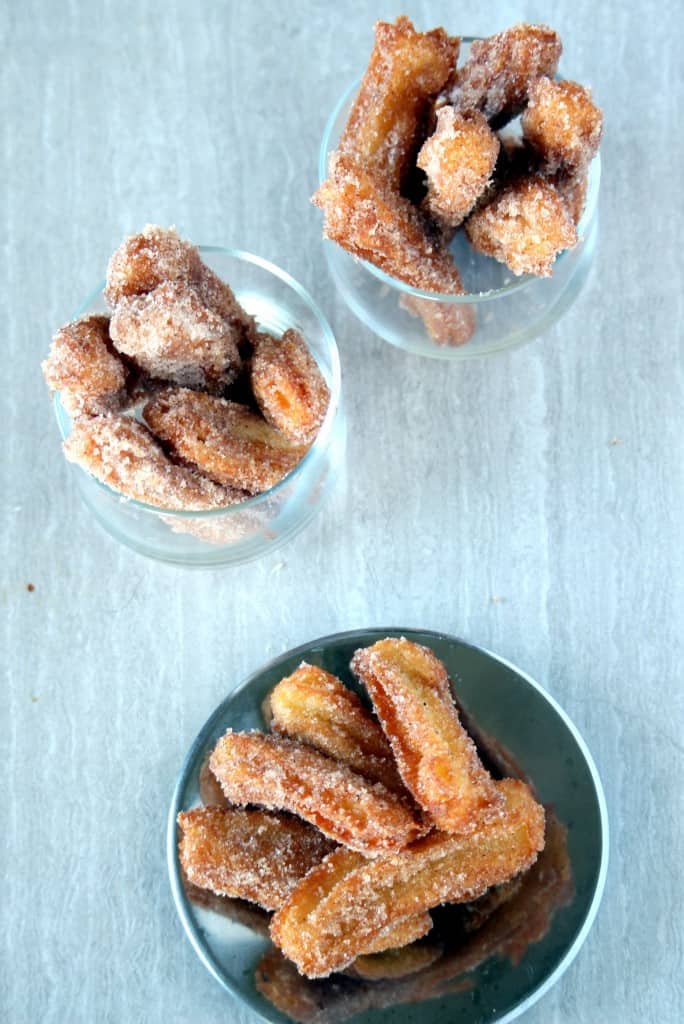 Procedure –
In a sauce pan, boil 1 cup of water. Turn off the flame and then add the pancake mix to the water.
Using a spatula, mix well to form soft dough. Make sure that the dough is slightly on the thinner side as it is easy to squeeze out.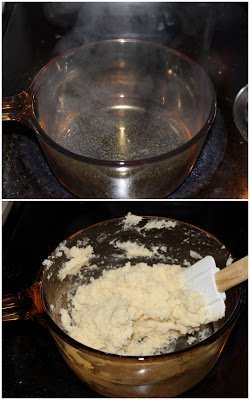 In a wide bowl combine the sugar and the cinnamon. Mix well and keep aside.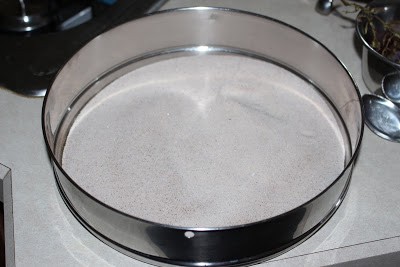 Prepare a pastry bag with star nozzle. If you don't have a pastry bag, you could use a zip lock bag with a small hole to squeeze out the dough.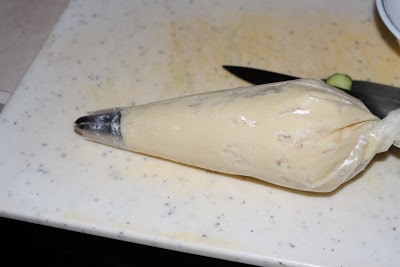 Heat the oil to deep fry the churros. I squeezed small (about 3 inches) long strips out of the dough on the ladle and then gently slid it into hot oil and fried them. Fry the churros until they are golden brown and crisp. They might appear a little soft when frying, but will harden up after they are taken out. Take care not to over crowd the pan.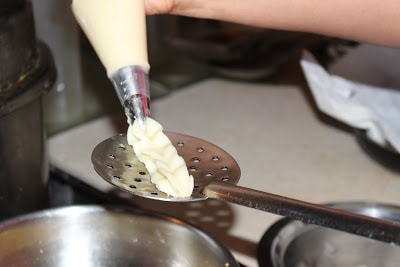 Drain them on a paper towel lined dish and then immediately transfer it to the sugar mixture. Roll the churros in the sugar mixture and set it aside to serve.
Churros taste great when eaten warm. They can also be served at room temperature.