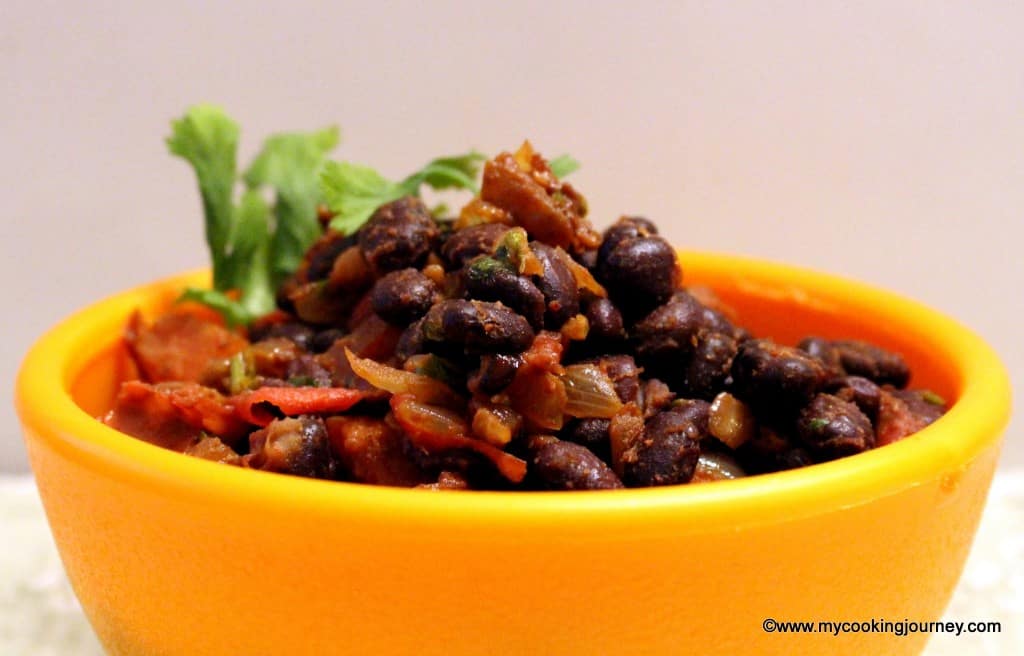 Mexican dinners are very often made in my house and I love to include beans whenever I am making it. Usually for quick fixes on week nights, I just open a can of refried beans, heat it up and use it as a side, but lately we all have started to not like the refried beans. That is when I started making this Warm Black Bean Salad and it is definitely far more delicious than that can of refried beans.

If time permits and if I am well planned, I soak the black beans and cook them to make this salad. But, most of the times, I just used the canned black beans. I buy the ones with reduced sodium (salt) or the no salt ones. This way I have a control over how much salt I add. When using the canned ones, I wash the beans well under running water for few times and then use in the recipe. It is definitely a time saver and helps during unplanned meals.
This week, I chose the theme 'Salads' for the BM and this is my first salad for the week. Thanks to all these themes, I am able to be more creative and try out new dishes from different cuisines.
I have used chili powder in the recipe, but if preferred, you could use finely chopped jalapenos for the heat. Since I was serving this for my boys as well, I stayed away from the jalapenos, but if I was making it just for adults, I would definitely be using the jalapenos as it adds a very nice layer of flavor to the salad.
Preparation time – 5 minutes
Cooking time – 15 minutes
Difficulty level – easy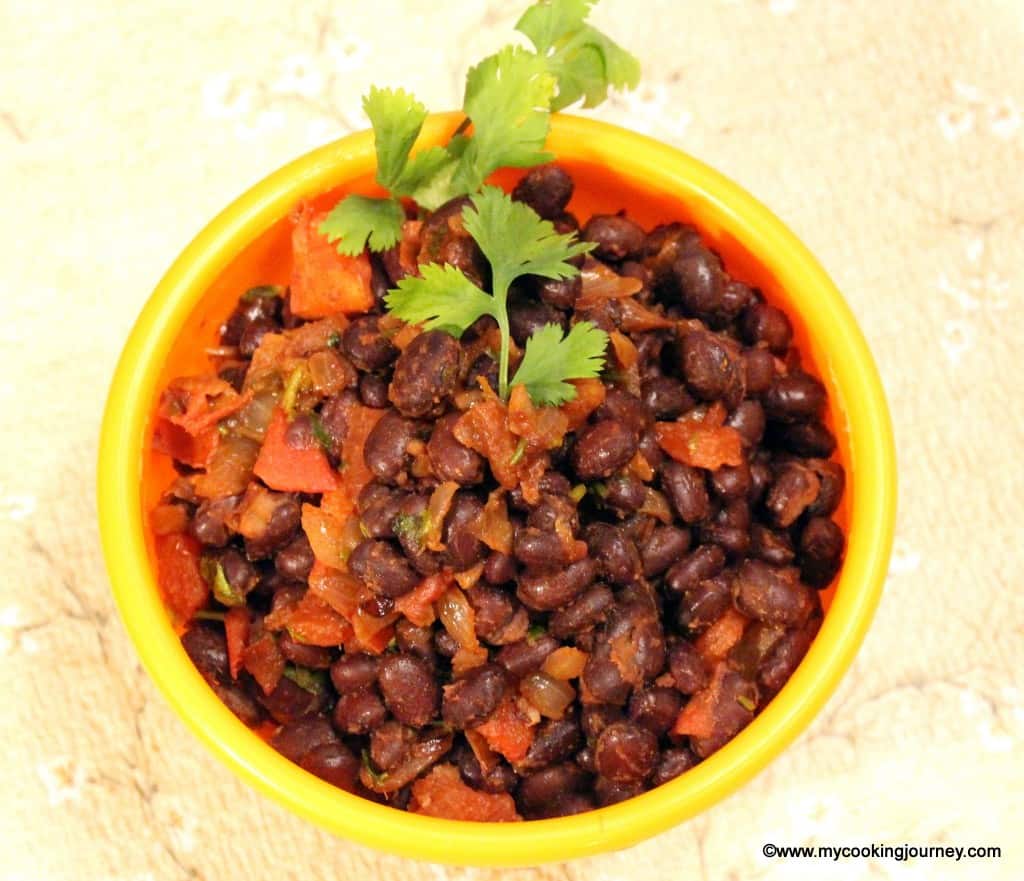 Ingredients to make Warm black bean salad – (serves 4 as a side)
Black beans – 1 can (15.5 oz)
Onion – ½ cup (finely chopped)
Tomato – 1 (deseeded and finely chopped)
Garlic – 1 clove (minced)
Roasted cumin powder – 1 tsp
Chili powder – ½ tsp
Cilantro – 2 tbsp (finely chopped)
Lime juice – 2 tsp (adjust as needed)
Oil – 1 tsp
Salt – to taste
Procedure –
Rinse the canned black beans well under running water.
In a pan, heat the oil and add the chopped onions. Sauté until translucent and then add the minced garlic. Cook for 15 more seconds.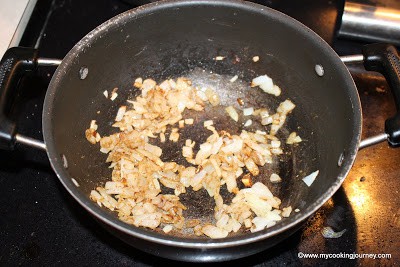 Now add the chopped tomatoes and cook for about 2 minutes until the tomatoes are slightly softened. Make sure that you don't make it mushy. Add the dry spice powders and salt and mix well.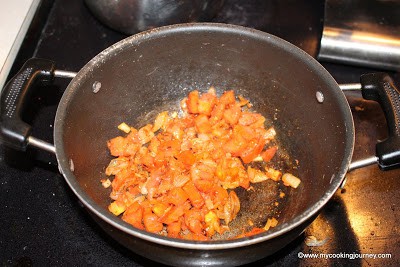 Add the black beans and cook for 2 more minutes for flavors to combine. Add the chopped cilantro and give it one final mix.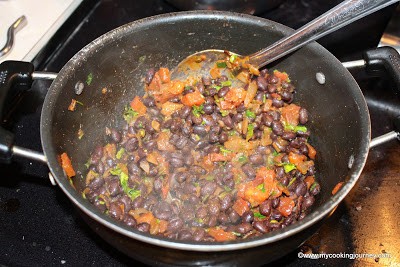 Take it off the flame and then add the lime juice. Mix to combine and serve the Warm Black Bean Salad.