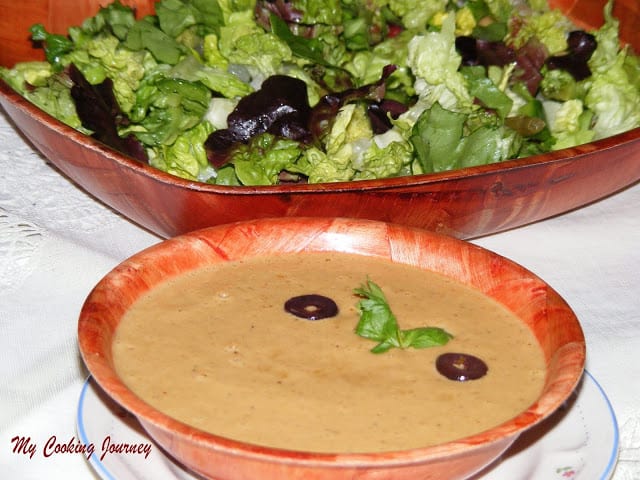 We love to have Salad nights in our house. This Asian Style Salad Dressing is one of our favorite salad dressings that is quick to make and is delicious. The inspiration for this dressing is from one of our local Japanese restaurants. Being Vegetarians we seldom go to this restaurant. But at one time, they had Thai fusion going on and that is when we first visited this place. They served this tiny salad with an awesome dressing with our dinner and right then and there I fell in love with it. I ate there couple of time more and sort of got a hang of what was in the dressing and this is my tale on that dressing which is pretty close to what I ate there.
Preparation Time – 5 mins
Cooking time – none
Difficulty level – easy
Ingredients to make Asian Style Salad Dressing – makes about a cup of dressing
Soy Sauce – ¼ cup
Garlic – 2 cloves
Lemon juice – from 1 lemon
Miso paste – 2 tbsp
Ginger – 3 tablespoon (grated)
Mustard – 1 teaspoon (I used honey mustard, but Dijon mustard would work well too)
Honey – 2 tsp
Rice wine vinegar – 1 tbsp
Sugar – 1 tsp
Black pepper – ½ tsp
Sesame oil – 1 tbsp
Olive oil – ¼ cup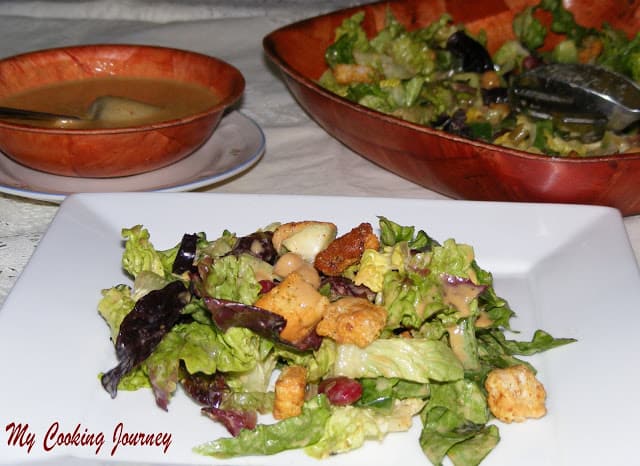 Procedure –
Place all the ingredients in the blender and blend until well combined and creamy.
Serve with Salad of your choice.
The Asian Style Salad Dressing can be refrigerated for about a week.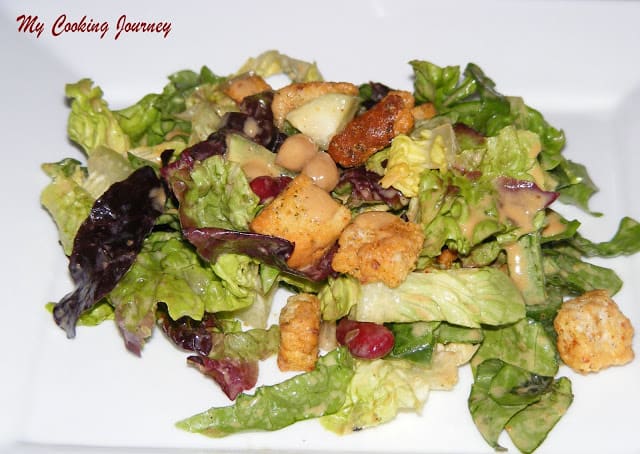 Notes –
If Miso paste is not available, you can skip it and add about 1 tablespoon of sesame seed or increase the sesame oil by one more tablespoon.