Madhya Pradesh which literally means Central province is a state in the Central India. It is also nicknamed the 'Heart of India' because of it geographical location. Madhya Pradesh is the second largest state in India whose capital is Bhopal and Indore is the largest city in the state. It borders Uttar Pradesh, Chhattisgarh, Maharashtra, Gujarat and Rajasthan. Madhya Pradesh is home to a very large tribal population which is cut off from the mainstream population. This makes Madhya Pradesh one of the least developed states in India. Madhya Pradesh is very rich in mineral resources and has the largest reserve of diamond and copper in India. The official language of the state is Hindi. Other languages that are widely spoken are Punjabi, Urdu, Gujarati and Marathi.
The cuisine of MP varies regionally. Wheat and meat are very common in the North and the West whereas rice and fish are common in the South and the east. The street foods of Indore are very popular and have many shops that have been active for many years. Indore also has a more cosmopolitan cuisine culture compared to any other cities in MP.
The recipe, Bhutte Ka Kees, that I chose today is one of the very famous street foods in Indore. Again this is one of the recipes that I had wanted to make for very long time, but never got to it. With the amount of fresh sweet corn available here in the North East USA, I should have made this long ago, but better late than never.
I used frozen sweet corn kernels and it worked great. The ease of shredding it made it a really good choice. If using fresh corn you would have to grate the cob until you get all the milky corn out and then use it to make the Bhutte Ka Kees. I ground the frozen cob in the blender and it gave me nice powdery corn and the texture was perfect for the recipe.
Preparation time – 5 minutes
Cooking time - 25 minutes
Difficulty level – easy
Recipe source - NishaMadhulika
Ingredients – serves 4 as snack
Corn cob (sweet corn) – 2 or 14 oz frozen pack
Milk – ½ cup
Fresh grated coconut – 3 tbsp
Fresh cilantro – to garnish
Ghee – 2 tbsp
Green chilies – 2 small (finely chopped)
Ginger – 1 tsp (grated)
Asafetida – a pinch
Cumin seeds – ½ tsp
Mustard seeds – ¼ tsp
Turmeric powder – ¼ tsp
Salt – to taste
Sugar – 1 tsp
Lemon juice – ½ tsp
Procedure –
If using fresh corn cob, grate the corn using a grater. If using frozen corn, grind them until finely chopped.
In a pan, heat the ghee and add the cumin seeds and mustard seeds. Let it fry for about 30 seconds and then add the green chilies, ginger, turmeric powder, asafetida and fry.
Now add the grated corn and fry in low flame, until it changes color slightly and starts to roast (about 8 minutes).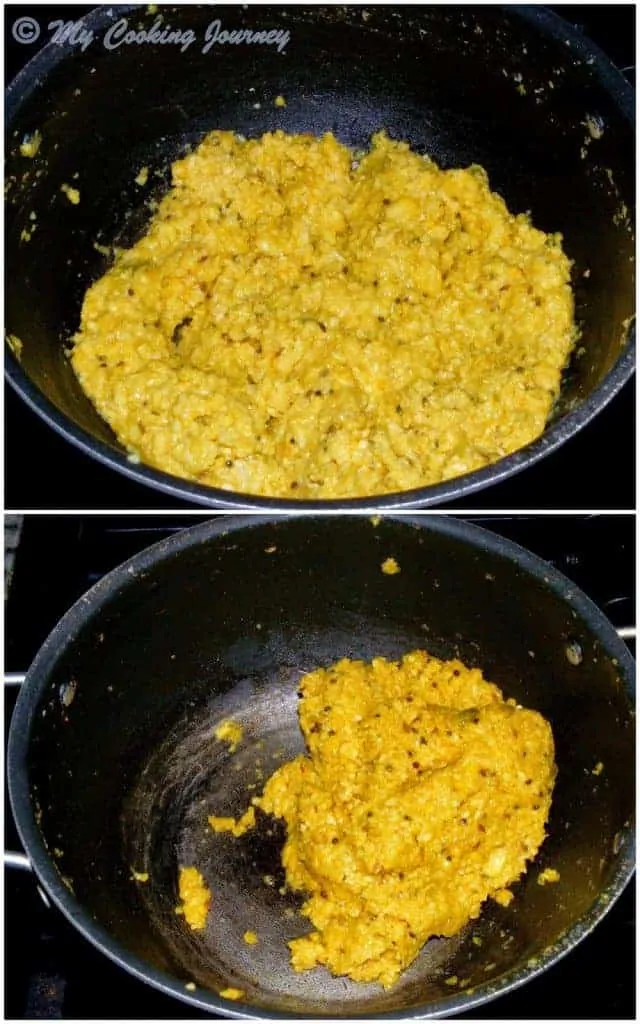 Then add the sugar, salt and milk and mix well. Let the mixture come to a boil and then simmer it until the corn cooks and becomes thick.
Garnish with grated fresh coconut, cilantro and lime juice and serve the Bhutte Ka Kees.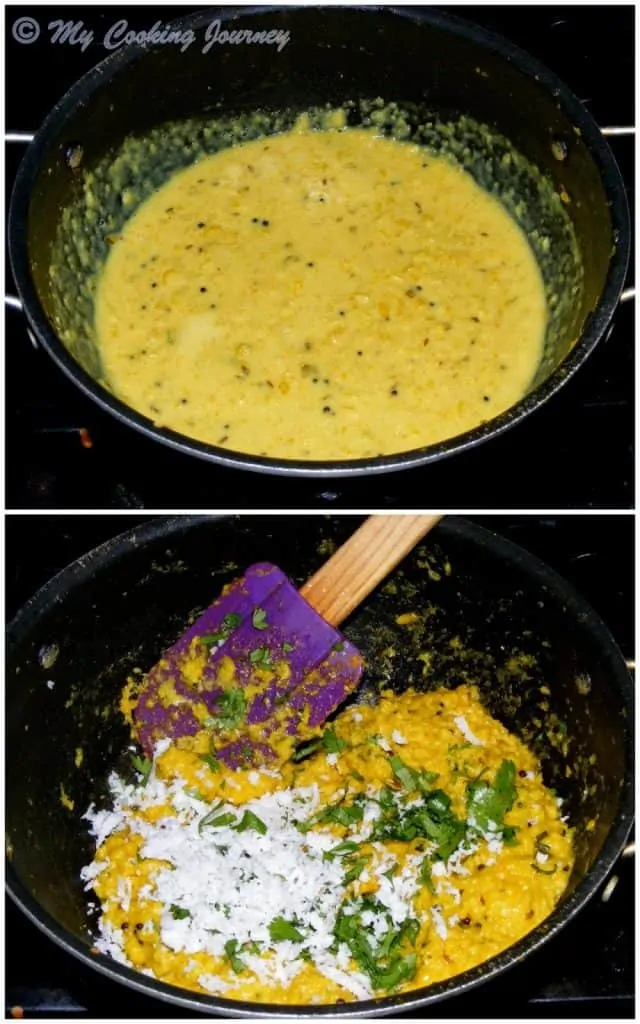 My other posts from this series -
Check out the Blogging Marathon page for the other Blogging Marathoners doing BM# 39