Zeppole is a very common and popular street food that is traditionally consumed during the Saint Joseph's day which is celebrated on the 19th of March every year. For me and my family, zeppole is a fair food that we eat every year in couple of our local fairs. This fried fritter or doughnut is served dusted with loads of confectionary sugar. This is also similar to the fried dough (except the shape) that is available in the fairs.
We go to a major county fair every year and over the years this has become our family ritual. We look forward to the fair, which usually happens in the end of August. I love the food in the fair. My main reason I go to the fair is to play games, go on the rides and of course eat the food. We have some lovely Greek joints in the fair and our desert usually is the zeppole.
This year we missed going to this major fair since we were traveling that week. We compensated for the missed games and food by attending our community day parade and yes, they had the zeppole. This recipe that I made was unbelievably close in taste and texture to the ones I eat out.I found this recipe here.
I was surprised to see how easy they were to make. The texture would definitely make you crave for more. The batter was straight forward and took 5 minutes to make. This is the first recipe that I have used the mascarpone cheese. This is the recipe that I chose to have a sweet ending to the month long Alphabet Marathon.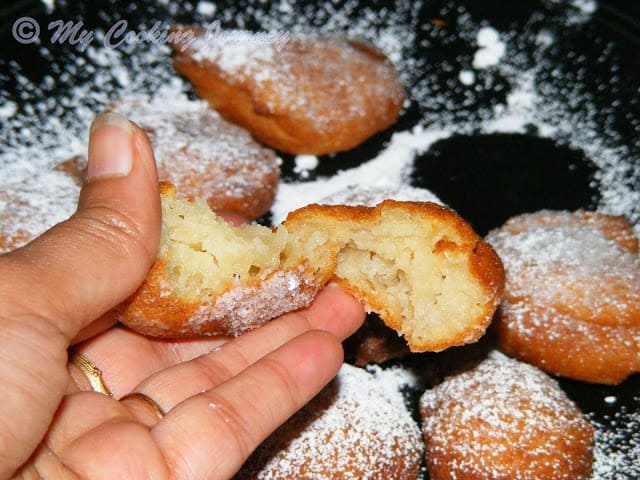 A-Z Marathon – Alphabet Z
Category – Street food
Ingredients to make Zeppole – makes around 2 dozen
All purpose flour – 1 cup
Ricotta cheese – ½ cup
Mascarpone cheese – ½ cup
Sugar – 3 tbsp
Baking Powder – 3 tsp
Salt – ½ tsp
Egg – 1 (lightly beaten)
Cold water – ¼ cup
Vanilla extract – 2 tsp
Vegetable oil – for deep frying
Powdered sugar – for dusting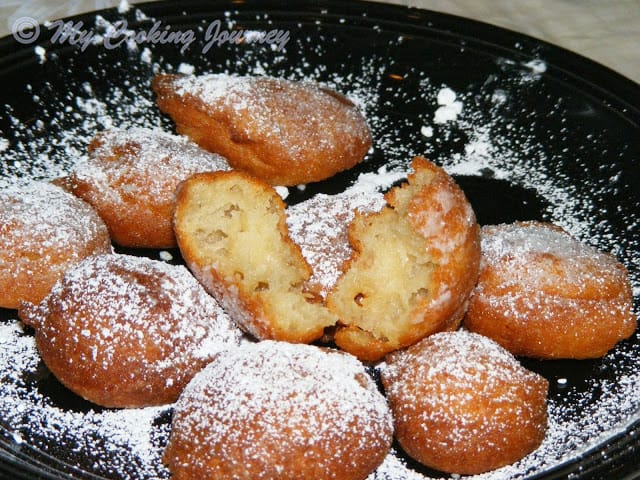 Procedure –
Fill a wide and deep pan with at least 2 inches of oil and heat it on medium flame.
In a sauce pan, combine all the ingredients (except the powdered sugar) and cook it on low flame.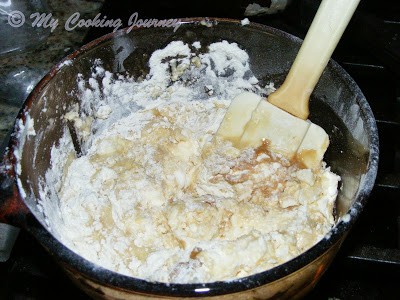 Whisk together until a smooth batter forms. Turn the heat off and keep the batter aside until the oil heats up.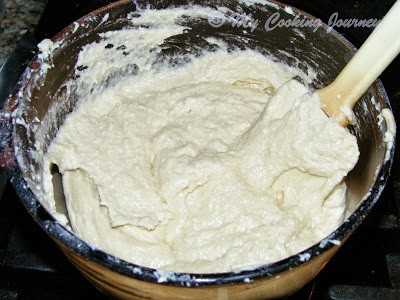 With a spoon, scoop out spoonful of batter and drop it in hot oil. Do not crowd the oil too much. Fry the zeppole on medium heat until it is golden brown and then gently flip it to the other side. Let it cook on the other side until golden brown.
Drain them on paper towel layered tray.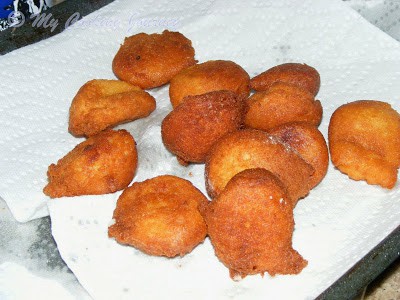 Dust it liberally with powdered sugar and enjoy!!!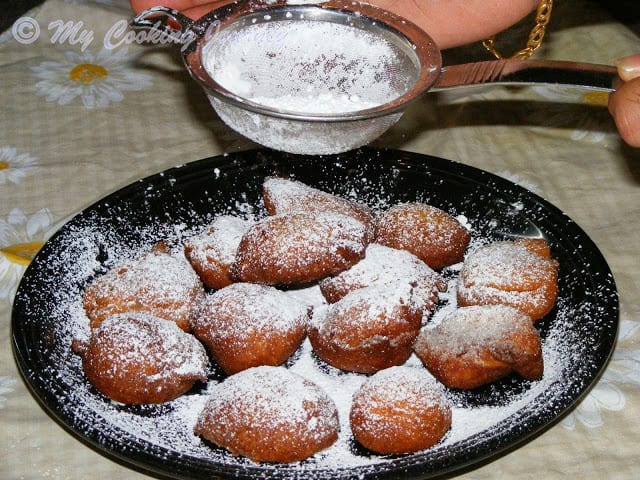 These are best when eaten the same day.