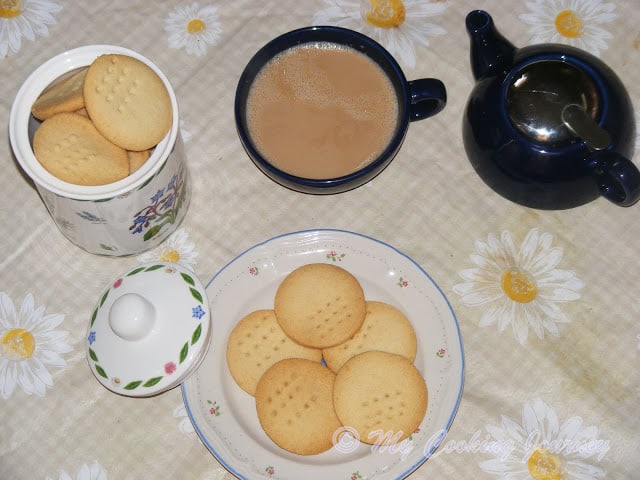 For the second day under the theme Tea Kadai Menu, I chose to make Butter Biscuits. Every South Indian would have tasted this biscuit at least once in their lifetime or if you are like me, you would have grown up eating these biscuits. There are several brand names that came up with these cookies, but nothing could come close to the taste, flavor and texture that these road side biscuits have.
Even to this day, when I go back to India, I make sure I get a huge package of this and I cherish every bite of it. The place where I buy it, still carry this in a transparent glass jar and he gives it wrapped in newspaper.The recipe that I am sharing it today is from my Lakshmi Attai (aunt). She is great cook and I follow lot of her cooking style in my day to day life.
I have been making these cookies for few years now following my aunt's recipe and it is a fail proof one. These cookies require very few ingredients and it can be made very quickly.Traditionally these biscuits have the tiny pin point marks on them, which I made using fork. This mark defines it as the Butter Biscuit.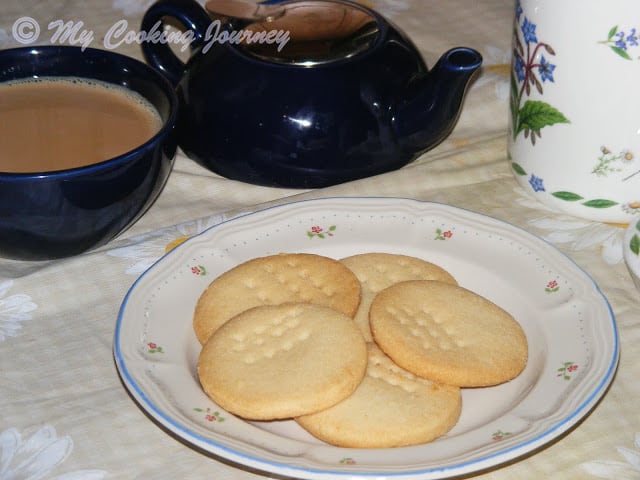 Preparation time – 10 mins
Cooking time – about 20 mins per batch
Difficulty level – easy
Ingredients to make Butter Biscuits – (makes around 40 medium cookies)
All Purpose flour – 2 cups
Rice flour – ½ cup
Butter – ½ lb (2 sticks)
Sugar – 1 ¼ cup
Baking powder – ¼ tsp
Salt – ½ tsp
Procedure –
Let the butter come to room temperature. Then beat the butter with the sugar until nice and creamy.
Meanwhile sift the flours together along with salt and baking powder.
Add the flour mixture slowly to the butter and mix well. Let the dough come together.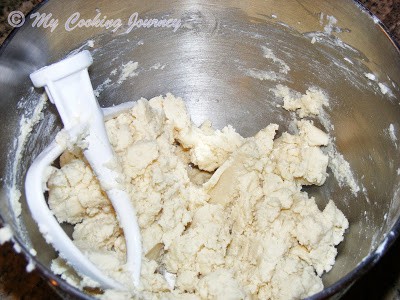 Gather the dough and knead for a minute. Bring it all together and make a ball.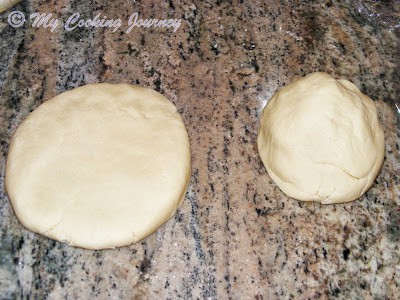 Slightly flatten the dough and then wrap it in plastic wrap and refrigerate it for few minutes. Refrigerating the dough helps to harden it a little bit and makes rolling easy.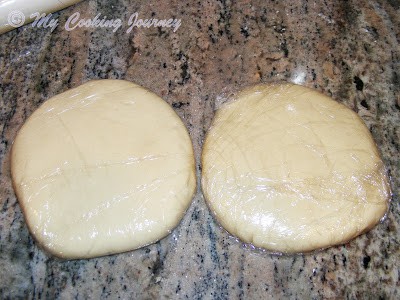 Preheat the oven to 325 F.
Bring the dough out of the refrigerator and then roll it to about ½ inch thick. I layer the dough with plastic wrap and then roll it just so that there are no marks on the surface and the top is smooth.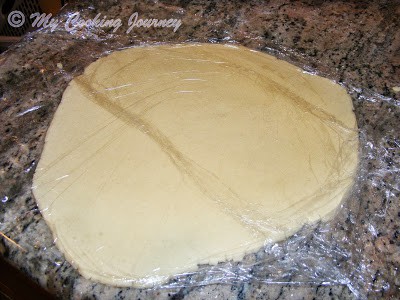 Now using a round cutter or anything you have in hand (I used a small steel box), cut out circles.
Using a spatula slowly lay the cookie on to parchment lined baking trays.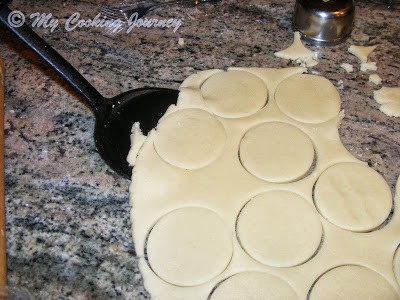 Using a fork, make the traditional butter biscuit holes.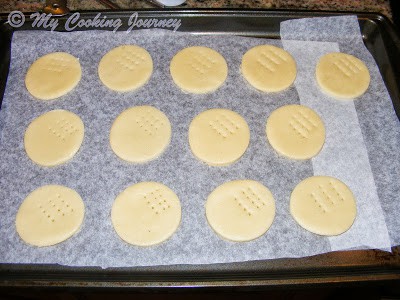 Bake for about 16 – 18 mins or until the edges turn brown.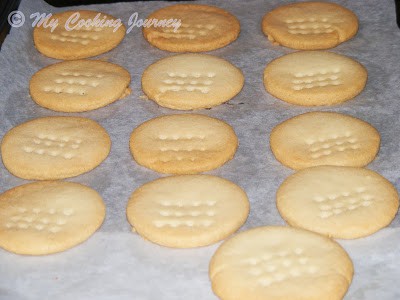 Slowly transfer the cookies to cooling rack and once completely cooled, store them in air tight container.
Enjoy the butter biscuits as is or dunked in coffee or tea!