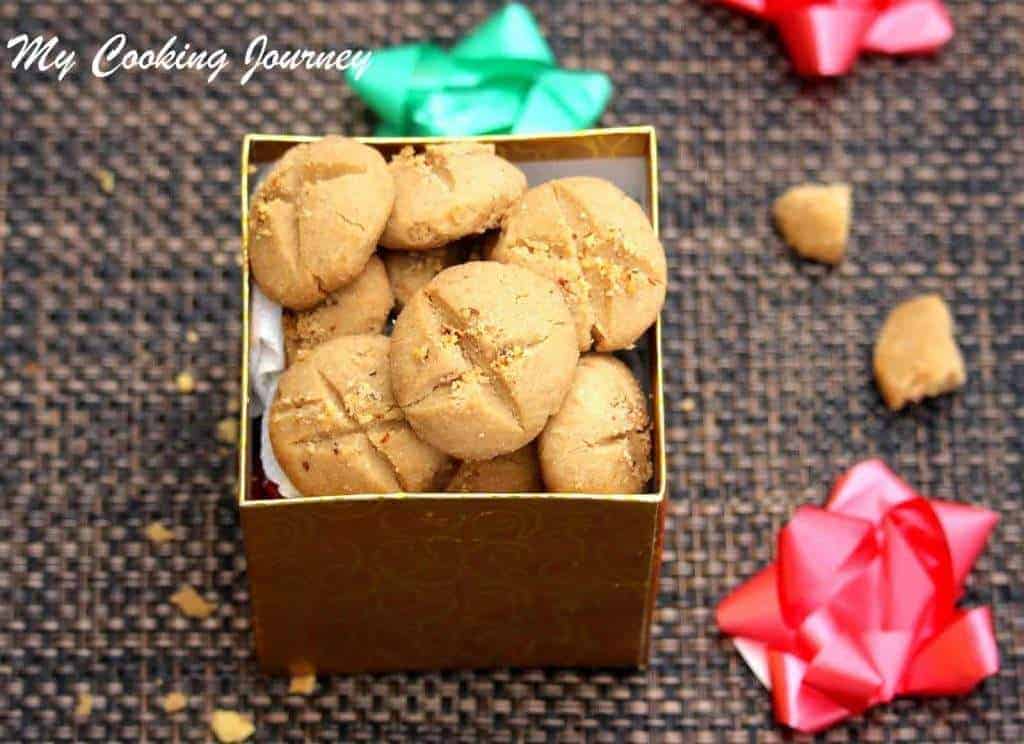 For day 2 of Blogging marathon under kid's delight – Holiday special recipes, I have this very traditional Indian cookie, Nan Khatai. Nan Khatai had been in my mind for the past few months, but never really got to make it. Last month, we had visited our cousins and that is when I had made it for the first time. My boys simply loved it for the reason that it was very aromatic from the ghee. They have never tasted any cookie made with ghee/clarified butter before and hence they really thought that this cookie was cool.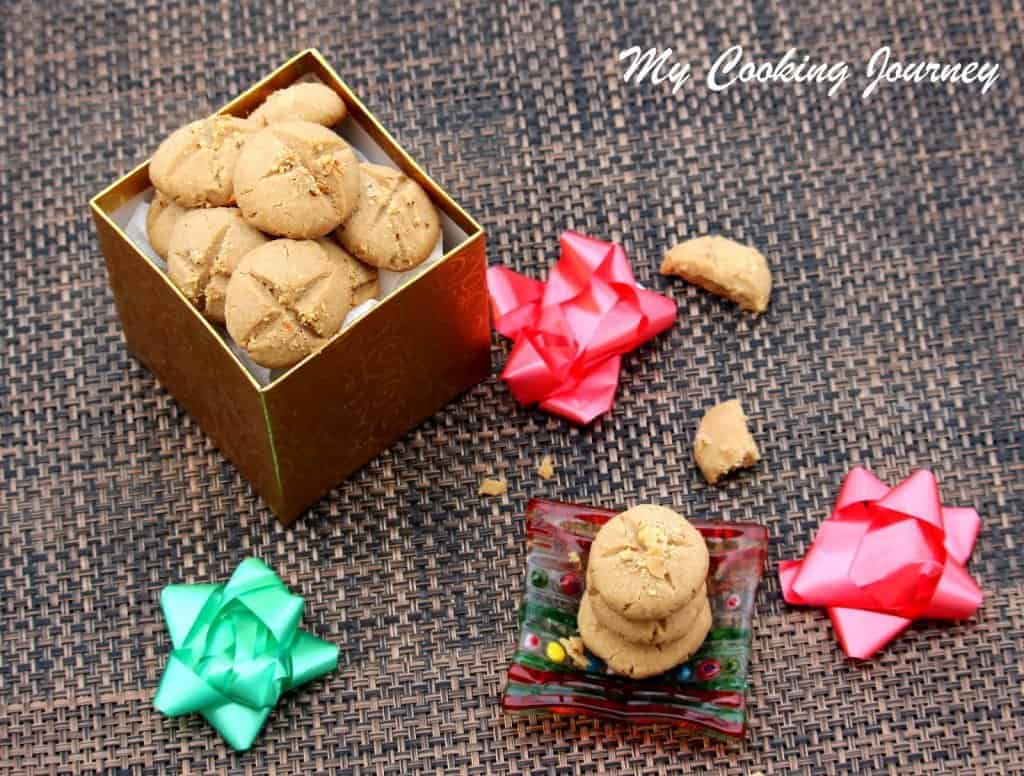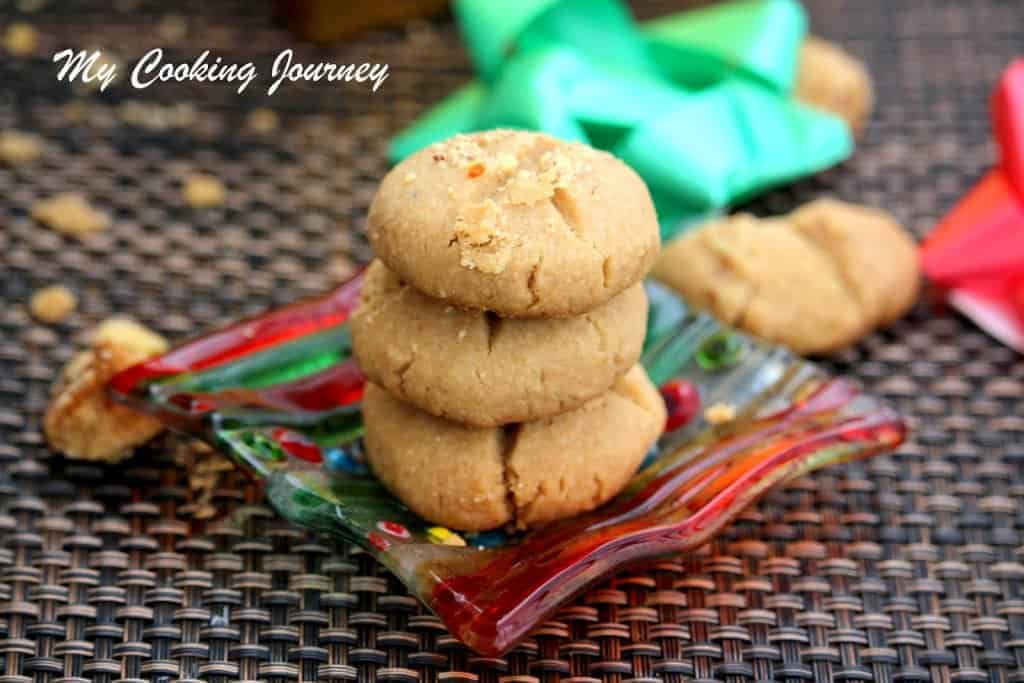 I have made this recipe mostly with whole wheat flour and then a bit of all purpose and sooji / semolina for texture. The key ingredient is the clarified butter/ghee and hence do not substitute it with butter.
Preparation time – 10 minutes
Cooking time – about 15 minutes per batch
Difficulty level – easy
Recipe adapted from – Raks Kitchen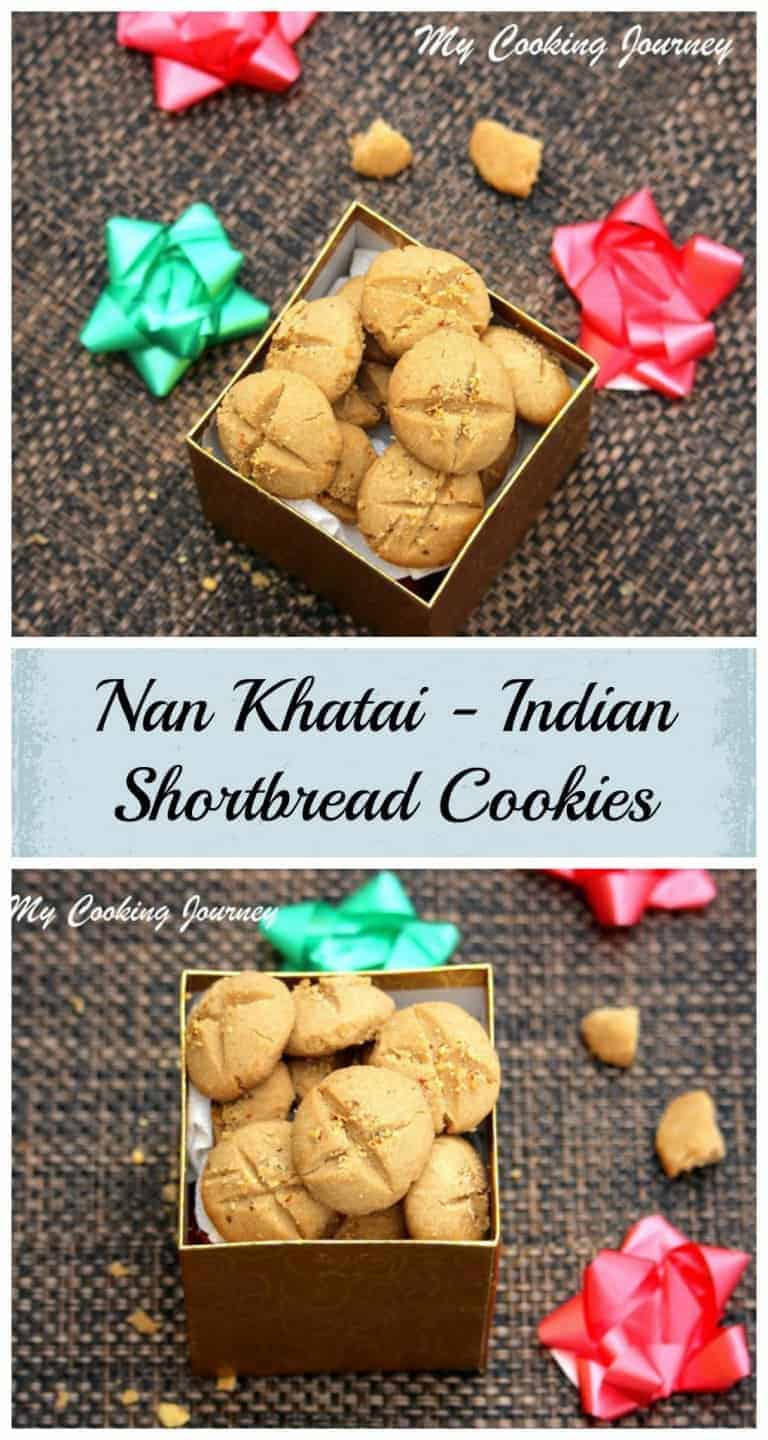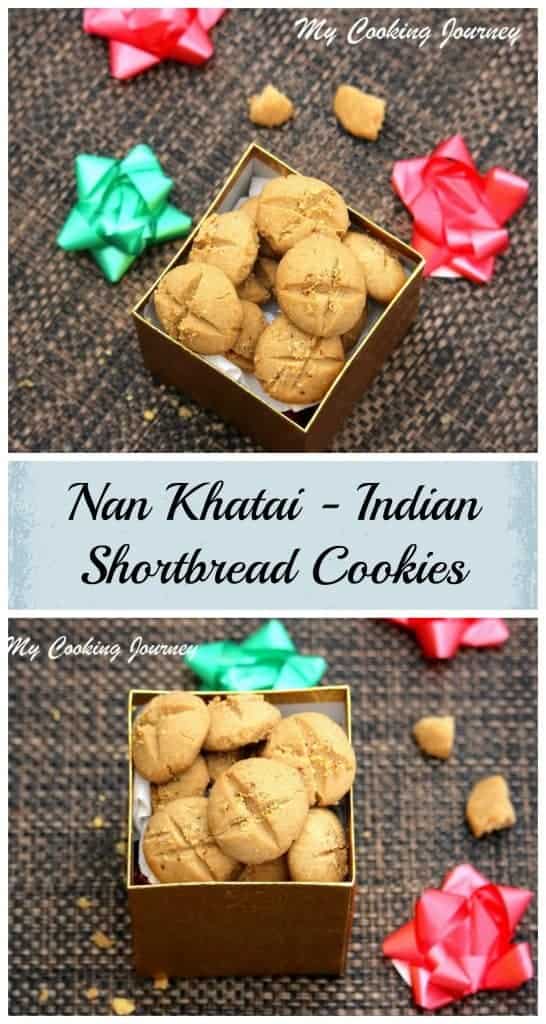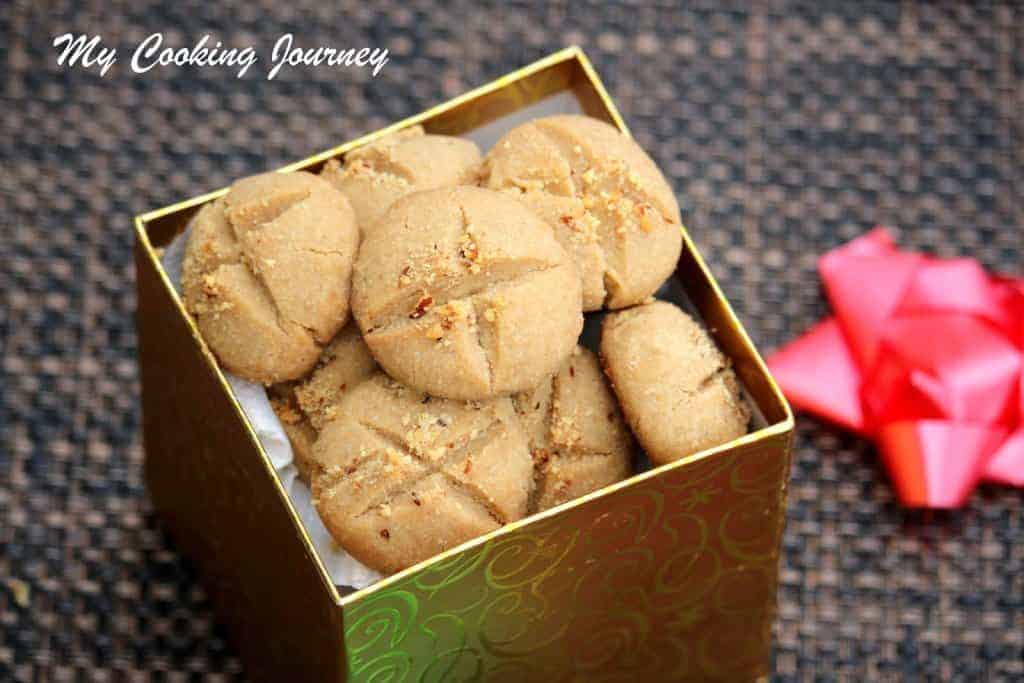 Ingredients to make Nan Khatai – Makes about 18 cookies
Whole wheat flour – ¾ cup
All purpose flour – ¼ cup
Rava / Sooji – 2 tbsp
Baking powder – ¼ tsp
Sugar – ½ cup
Ghee / Clarified butter – ½ cup
Cardamom – 3
Pistachio/almonds – for garnish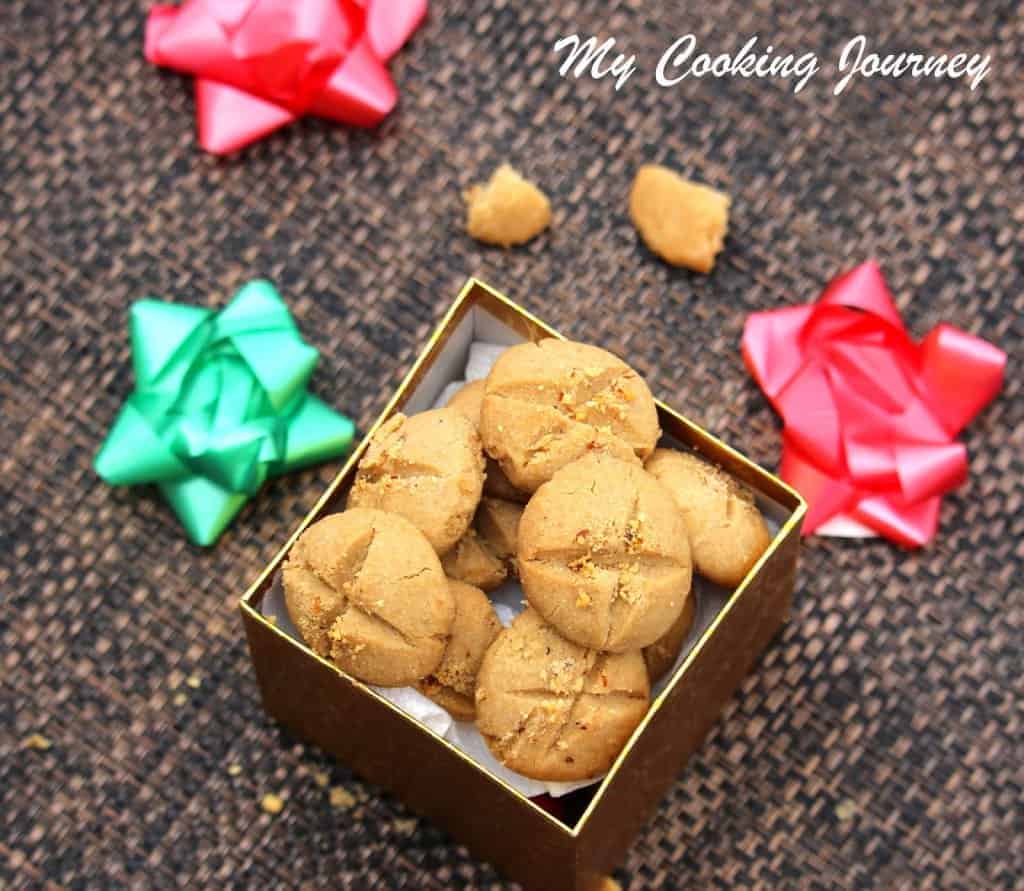 Procedure –
In a mixer, grind the sugar to make powdered sugar. If you have powder/confectionary sugar in hand, you could skip this step and use that.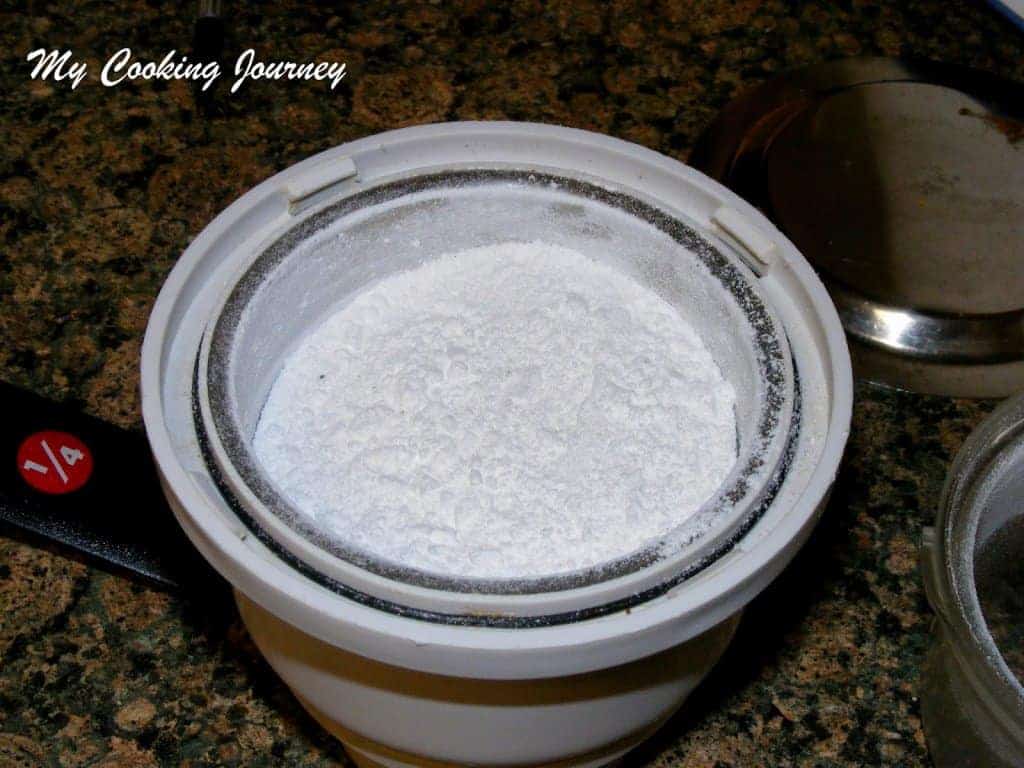 Chop the nuts (if using) into small pieces and keep aside for garnish.
Also remove the seeds from the cardamom and pound it to form powder. Mix it with the sugar.
To this add the flours and sooji and mix well. Also add the baking powder to this mixture and mix well.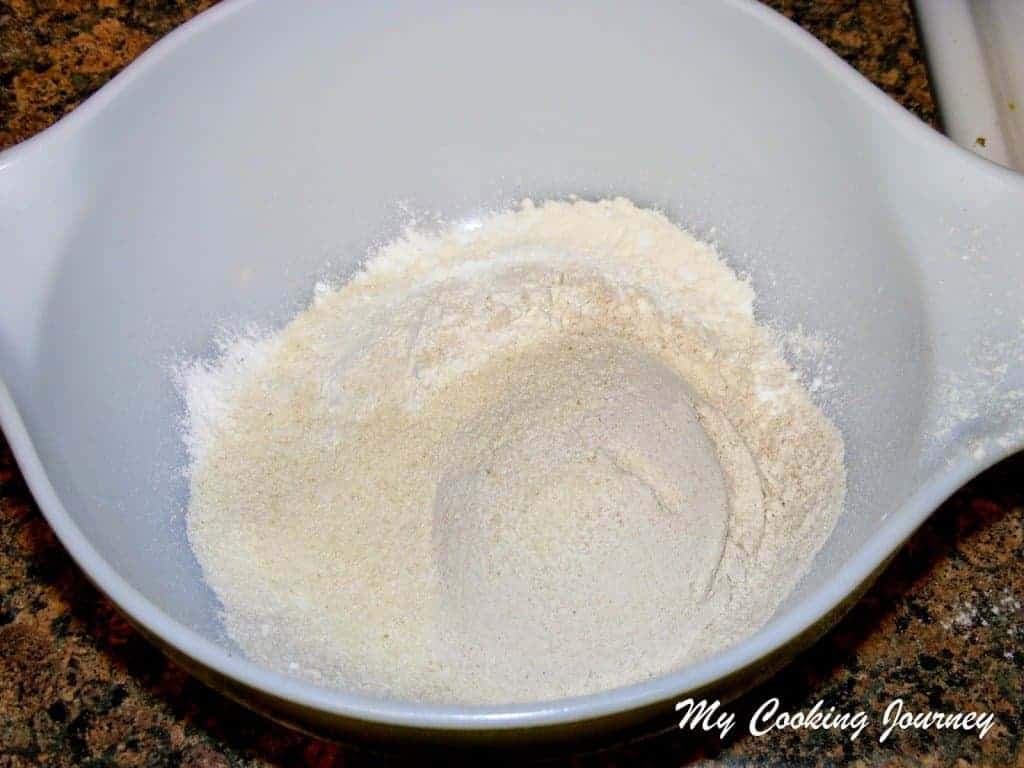 Melt the ghee and add it slowly to the flour/sugar mixture and mix well. Do not pour the whole ghee, add it little by little and mix to form soft dough. We might not need the whole ghee. Wrap the dough and let it rest for about 10 minutes.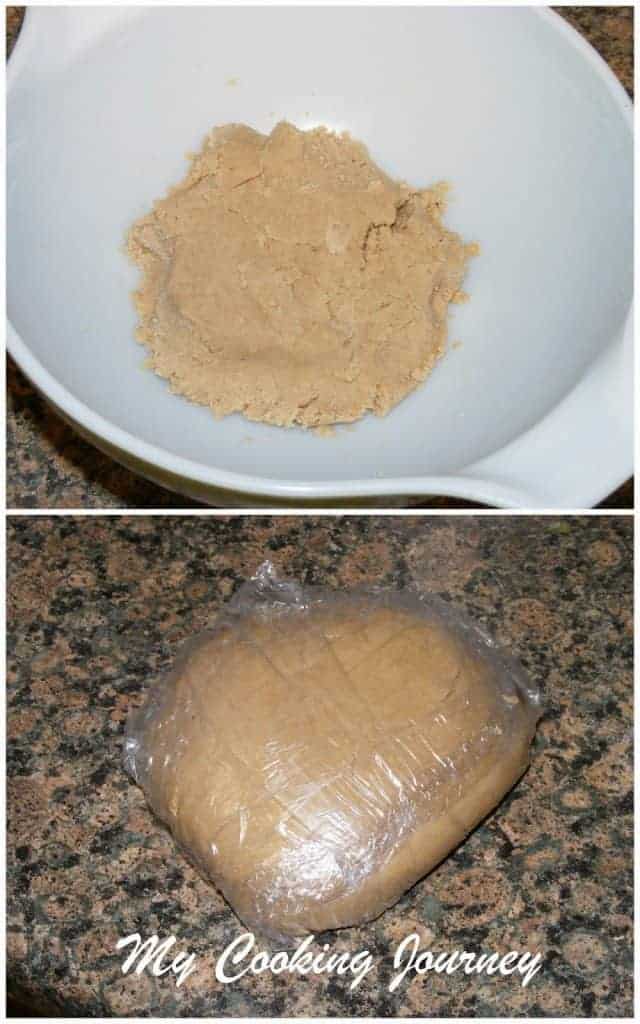 Preheat the oven to 375 F and grease/line baking sheets with parchment.
Make about 18 balls from the dough and flatten them slightly. Place them an inch apart in the baking tray.
Make a criss-cross pattern on top of the cookies and add some chopped nuts.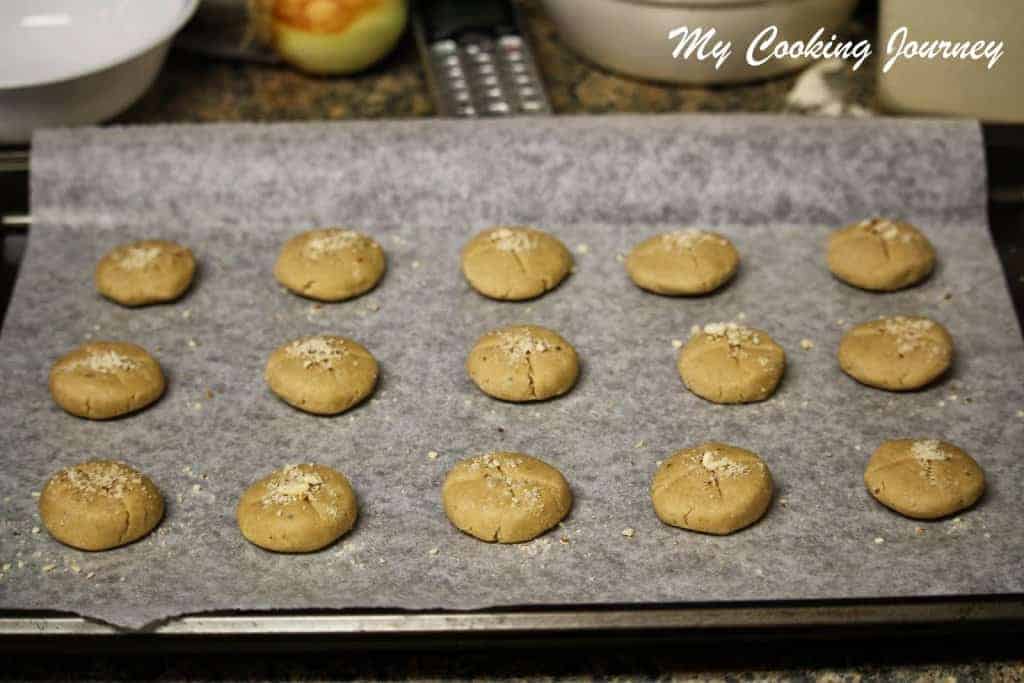 Bake them for 13 – 15 minutes or until the cookies are pale brown in color.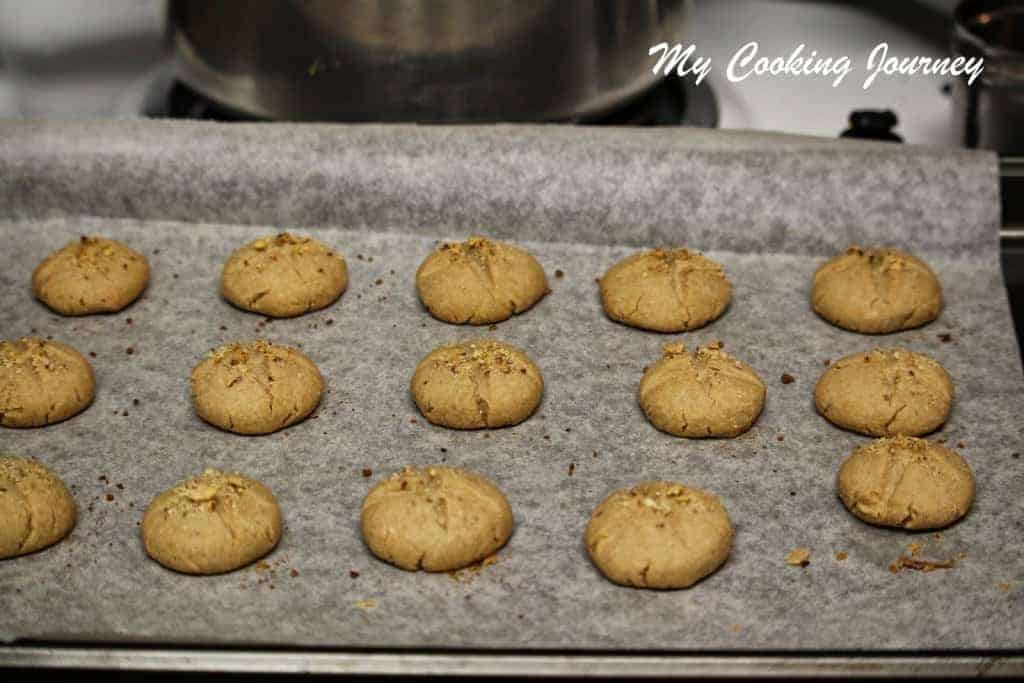 Remove them from the sheets and cool on racks entirely before storing them in airtight containers.