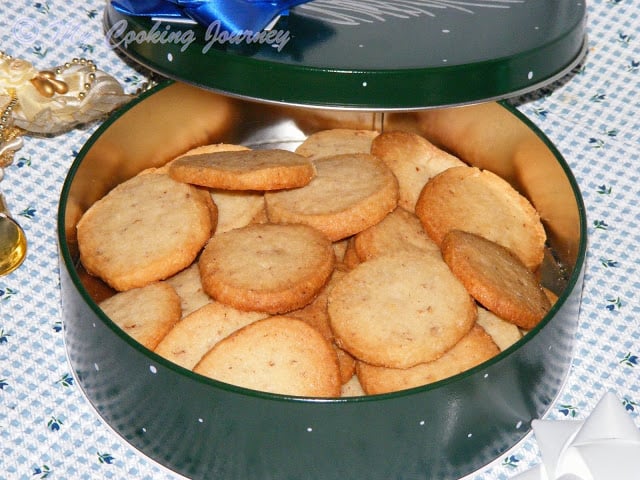 This Pecan Shortbread Cookies is one of the recipes from Food Network. We were traveling and I wanted to make something new for my friends and family whom we were visiting. This was the first attempt making this cookie and it worked very well. I did make few changes in the actual recipe. The dough in the actual recipe was very crumbly and hard to work with, so I increased the quantity of butter to make it workable. Once again for my friends out there looking for eggless cookies recipe, this one is for you. The pecans in the recipe add a nice crunch and mild flavor to the cookie. The recipe can easily be doubled.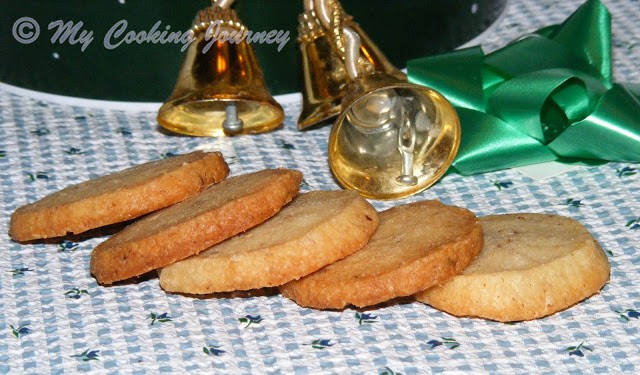 Preparation time – 15 mins
Chilling time – 30 mins
Cooking time – 20-30 mins
Difficulty level – easy
Ingredients to make Pecan Shortbread Cookies – yields about 30 cookies
Unsalted Butter – ¾ pound or 3 sticks (room temperature)
Sugar – 1 cup
Vanilla extract – 1 tsp
Almond extract – 1 tsp
All purpose flour – 3 ½ cups
Salt – ¼ tsp
Pecans – 1 ½ cups (diced into tiny pieces)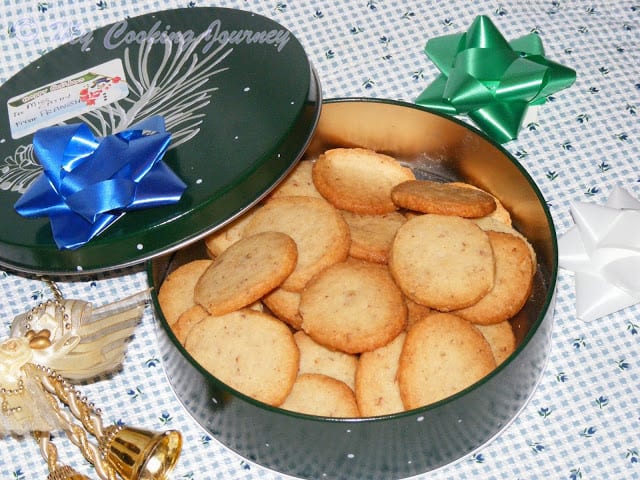 Procedure –
In an electric mixer, mix the butter and sugar. Beat until just combined.
Add the vanilla and the Almond extract.
In a bowl, sift together the flour and salt, then add them to the butter/sugar mixture. Add the pecans and mix on low speed until the dough starts to come together.
Dump the mixture onto a surface dusted with flour and shape into a flat disk. Wrap in a plastic and refrigerate for at least 30 mins.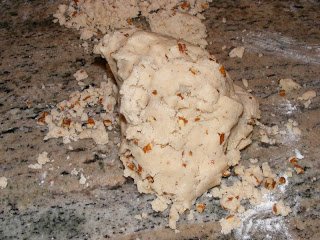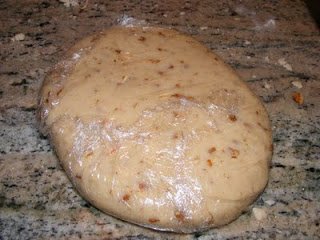 Preheat the oven to 350 F.
Roll the chilled dough ½ inch thick and cut them into desired shape. I used the plastic wrap on top of my dough when rolling. This made rolling easy and gave a smooth surface for the cookie.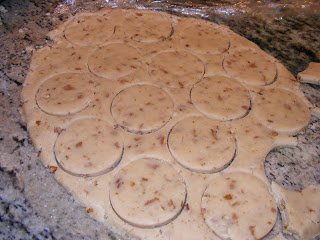 Place the cookies on an ungreased cookie sheet and bake for 20-25 mins, until the edges become brown. Allow to cool to room temperature and then serve or store as desired.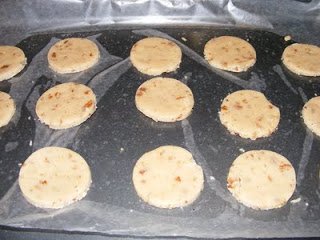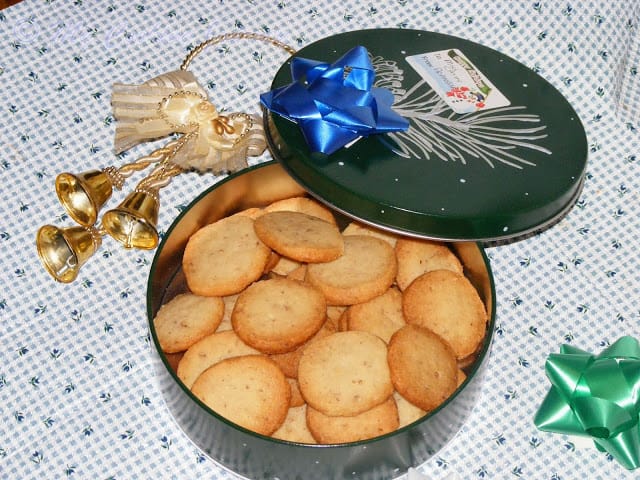 Variations and notes
The dough freezes very well. Make a double batch and freeze the excess dough. Thaw them overnight in the refrigerator before making the cookies.
½ cup of toasted coconut could be added to the dough for extra flavor.
Remove the cookies from the oven just when the edges are browning. They turn a shade darker once taken out.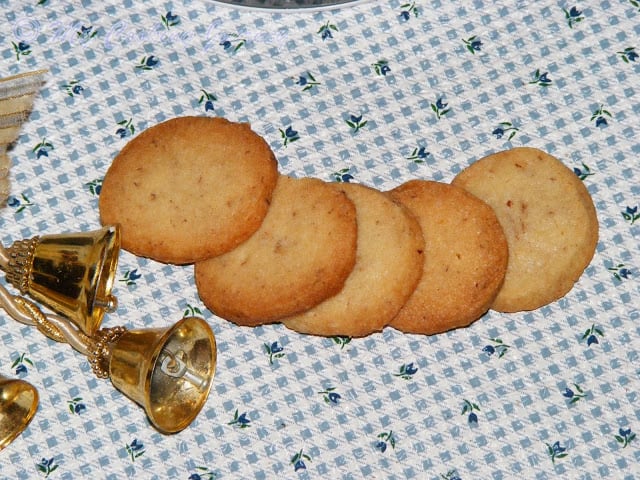 Happy Baking!!!