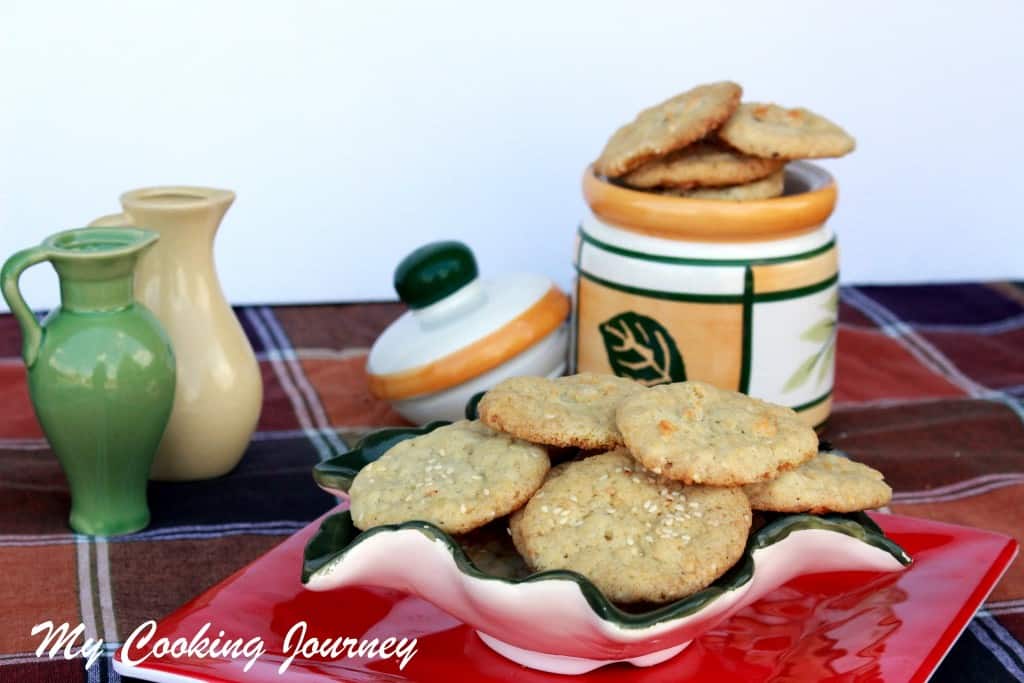 Holiday season is coming soon (too soon) and I am already starting to try out new cookies. If you have been following me, you would know that I bake loads of cookies each year to send out to my kid's teachers, coaches and everyone we know around us.
I am so glad to be back with my Blogging Marathon group this month and hence back to my routine blogging. The first week's theme is to cook from Food 52's weekly contest winners recipes. The recipes featured on it are simply amazing and the variety is just awesome. Thanks Mireille for suggesting this theme.
This month is pretty restricted food wise for us. The first 2 weeks are Mahalaya Paksham and then Navarathri begins. That pretty much means I have to be cooking no onion, no garlic dishes and also egg less bakes. The themes were given to us a month back and we had plenty of time plan ahead and cook. But, that does not work for me. I am too lazy (I should remember not to let my 10 year old read this statement) and so not organized. Instead I decided to pick through recipes that fit into my restricted criteria and came up with 3 awesome recipes.
This Coconut and Sesame Cookies caught my eye on the first scan through of the pages. We love sesame in our house and I use quite a lot of sesame in my routine cooking. I have never used sesame in cookies though and I was very eager to try it out. The recipe did have one egg in it, but I skipped it and used couple of table spoons of milk and increased the baking powder a bit.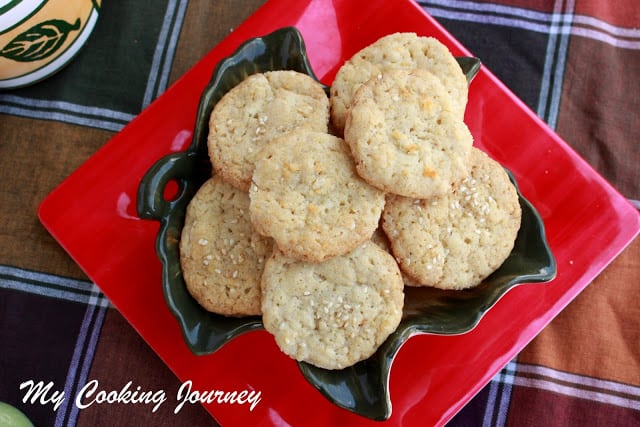 Preparation time – 15 minutes
Baking time – 10 – 12 minutes per batch
Difficulty level – easy
Recipe Adapted from - Food 52
Ingredients to make Coconut and Sesame Cookies – (makes about 30 small cookies)
All purpose flour – 1 ⅓ cup
Baking soda – ½ tsp
Baking powder – ½ tsp
Butter (unsalted) – ½ cup or 1 stick (softened)
Sugar – ¾ cup
Vanilla extract – ½ tsp
Almond milk or regular milk – 2 tbsp (more or less might be needed)
Toasted Sesame – 2 tbsp + 1 tbsp
Grated coconut – 3 tbsp + 1 tbsp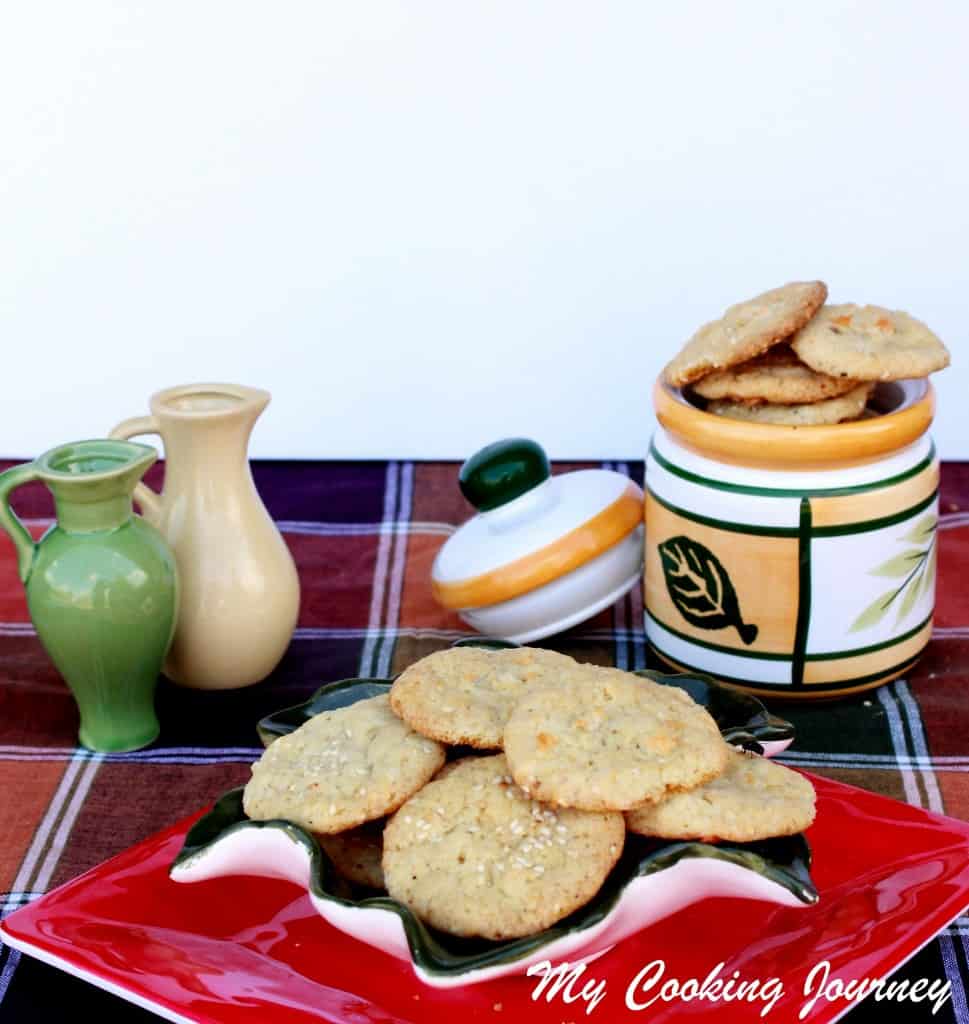 Procedure –
Preheat the oven to 375 F.
In a pan, dry roast the sesame seeds until they crackle and turn light brown and aromatic.
Then in a small bowl, mix together the flour, baking soda and baking powder.
In a wide bowl, add the softened butter and sugar and mix until light and fluffy. I used my hand whisk to beat it together.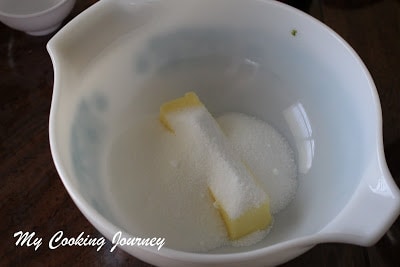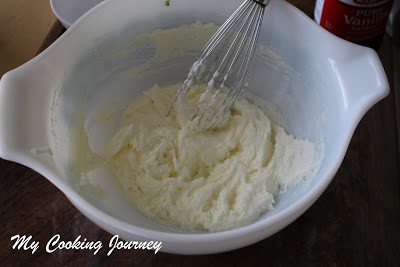 Add the vanilla extract and mix well.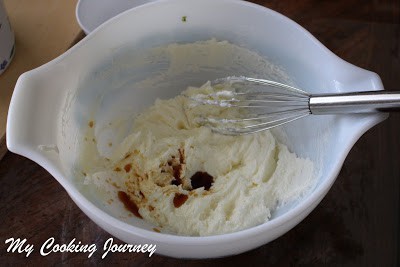 Add the dry ingredients mixture and mix gently to combine. Also add the coconut and 2 tbsp of sesame seeds storing the remaining 1 tbsp for sprinkling on top.
If the dough appears crumbly, add the almond milk, one tablespoon at a time until the dough comes together.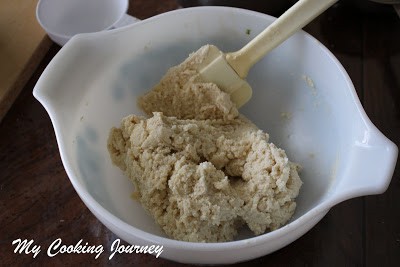 Roll about a tbsp of dough into balls and place on ungreased baking sheets about 2 inches apart. Flatten them very lightly with wet fingers and sprinkle the reserved coconut or sesame seeds on top.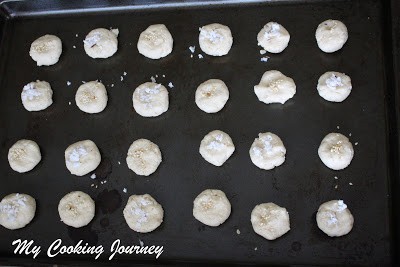 Bake for 10 – 12 minutes or until golden brown around the edges. Remove from oven and cool on the cookie sheets for about 2 minutes
Then transfer the Coconut and Sesame Cookies to wire racks to cool completely.