These Peanut Butter Whole Wheat Honey Cookies have the goodness of Whole Wheat and has the perfect sweetness
that comes from Brown sugar and honey.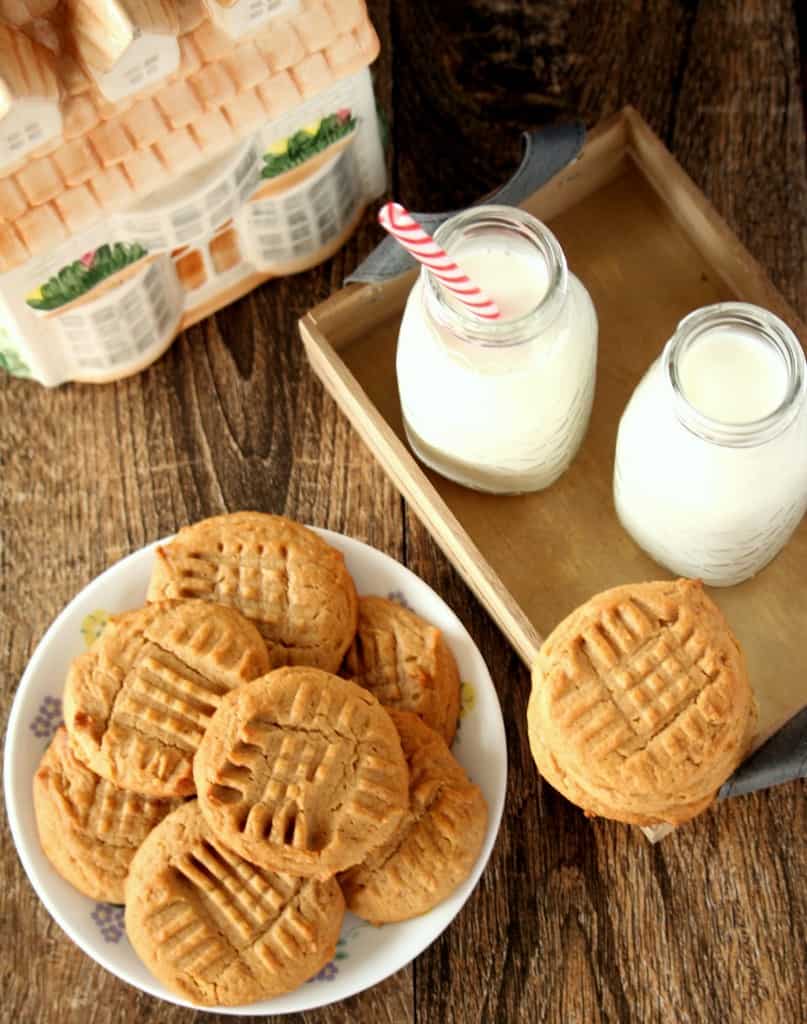 My boys have lately started liking peanut butter cookies but have been complaining that the store bought ones are a little too sweet for their liking. I am not a big fan of peanut butter but always have couple of jars of peanut butter at home as I use them to make peanut sauce for noodles and for dipping. The smooth variety though often is left out as I use the chunky ones more often.
Looking for ways to use up the jar of smooth peanut butter, I thought of making cookies. That is when I came to this recipe of using whole wheat flour to make the cookies. I am a big fan of baking with whole wheat and this recipe fit the category of the theme I chose this week. This week I will be making whole wheat dishes for Blogging Marathon and this recipe is my first one for the series.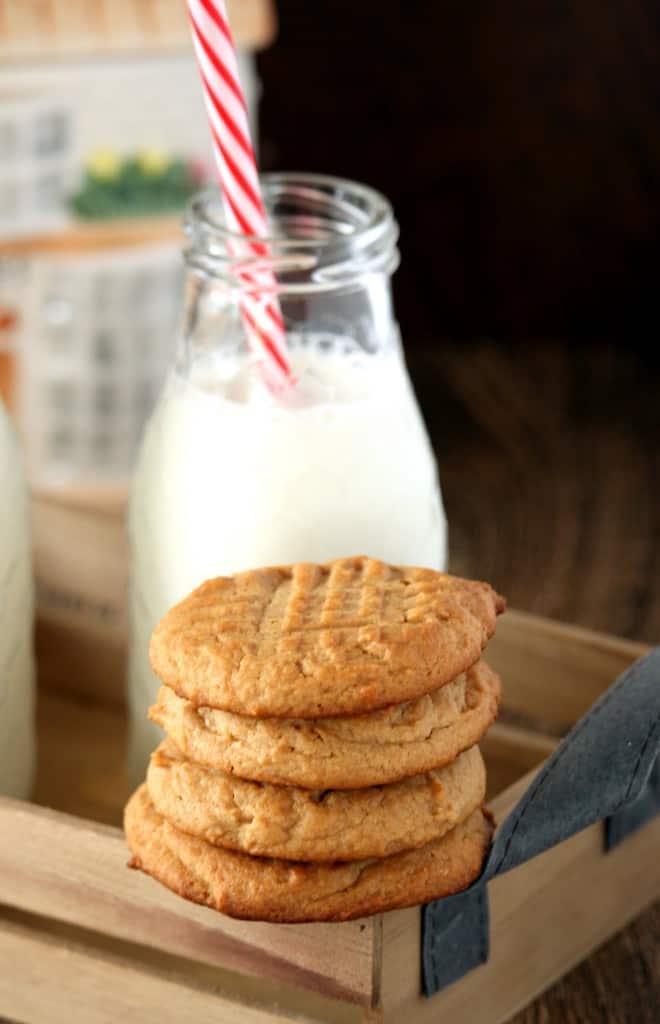 I love the nutty flavor of wheat flour and that added with peanut butter worked great. The recipe also uses honey and brown sugar and that adds another layer of flavor in the cookies. It was very quick to make a batch of cookies and the boys loved the flavor as they thought the sweetness was just right.
Also I made the cookies egg less by using yogurt as the egg substitute. For soft cookies, yogurt work very well and the result were perfect this time around as well.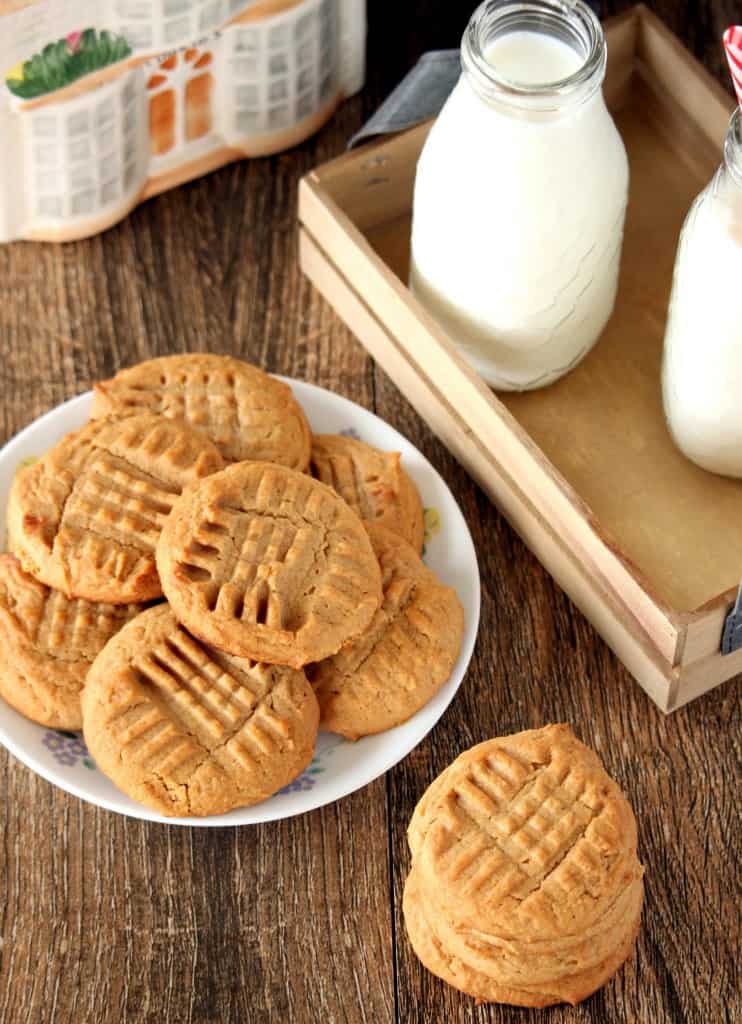 Preparation time – 10 minutes
Cooking time / baking time – 15 – 18 minutes
Difficulty level – easy
Recipe adapted from – here


Ingredients to make Peanut Butter Whole Wheat Honey Cookies – (makes 24 cookies)
Peanut butter – 1 cup (smooth and creamy)
Honey – ½ cup
Brown sugar – ½ cup
Butter – ½ cup (1 stick – room temperature)
Yogurt – ¼ cup
Whole wheat flour – 1 ½ cups (loosely packed)
Salt – 1 tsp
Baking powder – 1 tsp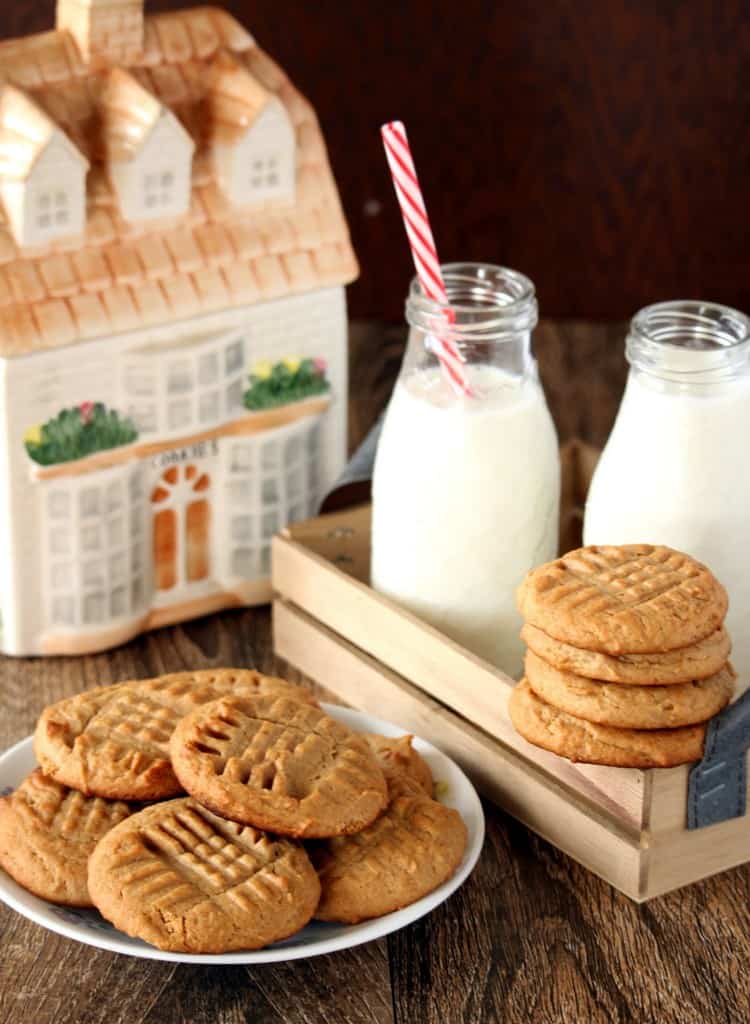 Procedure –
In a small bowl, combine the wheat flour, salt and baking powder and mix well.
In a large bowl, add the butter, peanut butter, honey, brown sugar and yogurt and mix well until smooth and creamy. I used my hand mixer to blend it.
Now add the flour mixture and mix well to combine.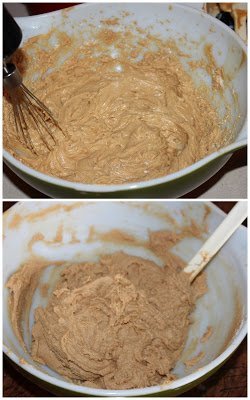 Line a baking tray with parchment. Preheat the oven to 350 F.
Take about 2 tbsp of cookie dough and roughly form a ball with your hands and place them in the tray. Wet hands help in shaping the cookie well.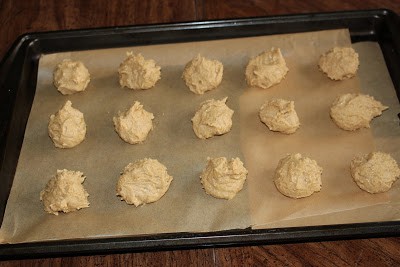 Leave about 2 inches space between the cookies as they spread when baking.
Using a wet fork slightly press down on the cookie dough to make a pattern. You can just make it one side or make it criss-cross like I did.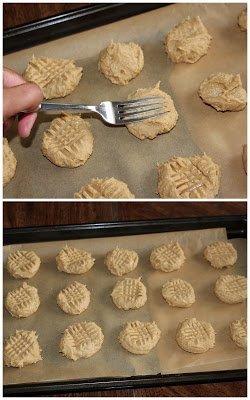 Bake in a preheated 350 F oven for about 15 minutes, or until the edges are slightly golden.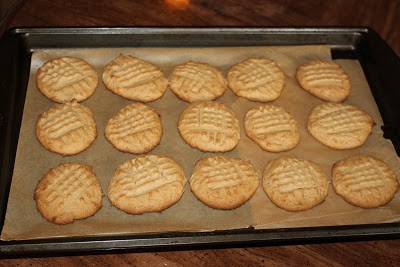 The cookies will be very soft when they come out of the oven. Leave it in tray for about 2 or 3 more minutes and then carefully remove them on a cooling rack to cool entirely. The cookies will set as they cool.
Store in an airtight jar once they are cool completely.