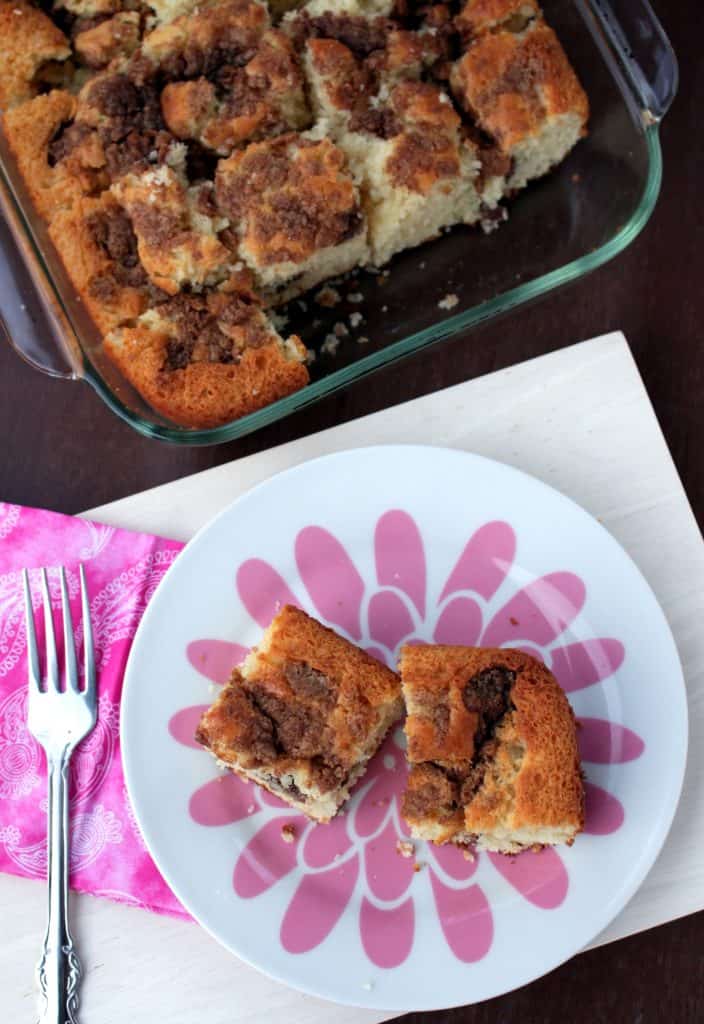 Cinnamon Crumb Coffee Cake has been something on my mind for the longest time and for no apparent reason, I have never been able to make it. When I chose the BM theme for this week, I knew this was my chance to make this cinnamon crumb coffee cake that has been in mind for a long time. To add on to my thoughts, my neighbor had made a gorgeous loaf of a similar cake and I was even more tempted to make some of my own.
This Cinnamon Crumb Coffee Cake recipe has everything that I had wanted in my cake. It had great texture, mild sweetness and a wonderful cinnamon crumb. My son remarked that this was just like the ones that he eats at bakery. The whole pan disappeared in less than 48 hours, so that is a proof that the Cinnamon Crumb Coffee Cake was liked by everyone at home.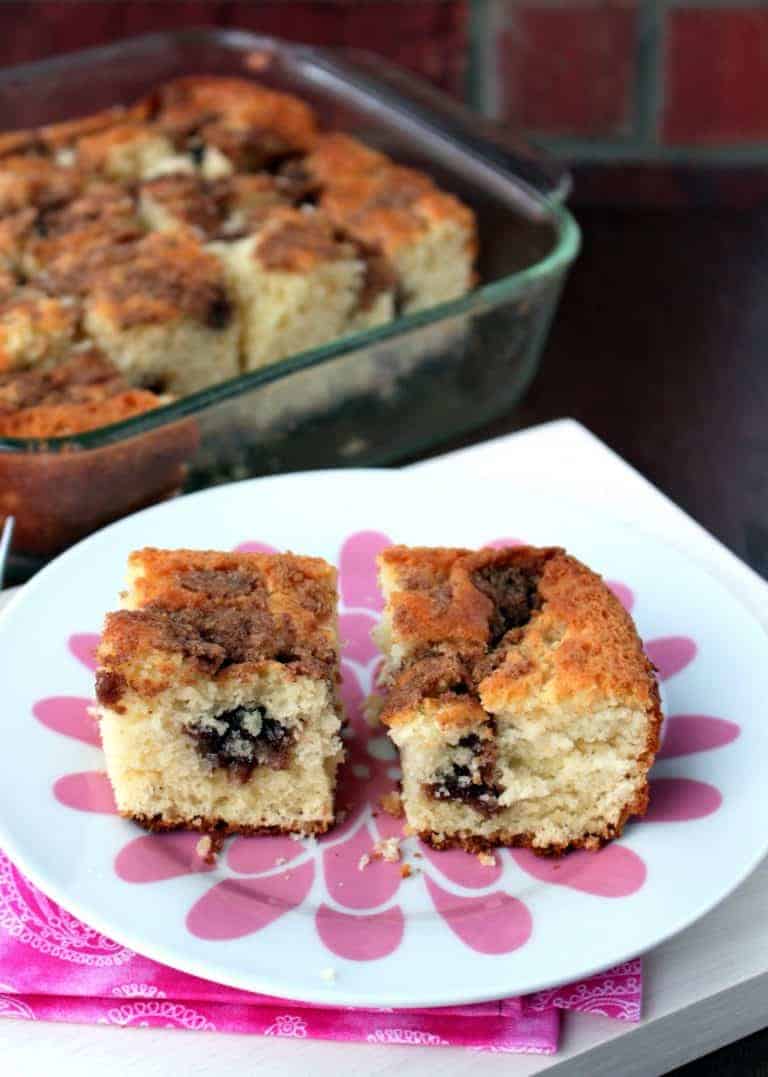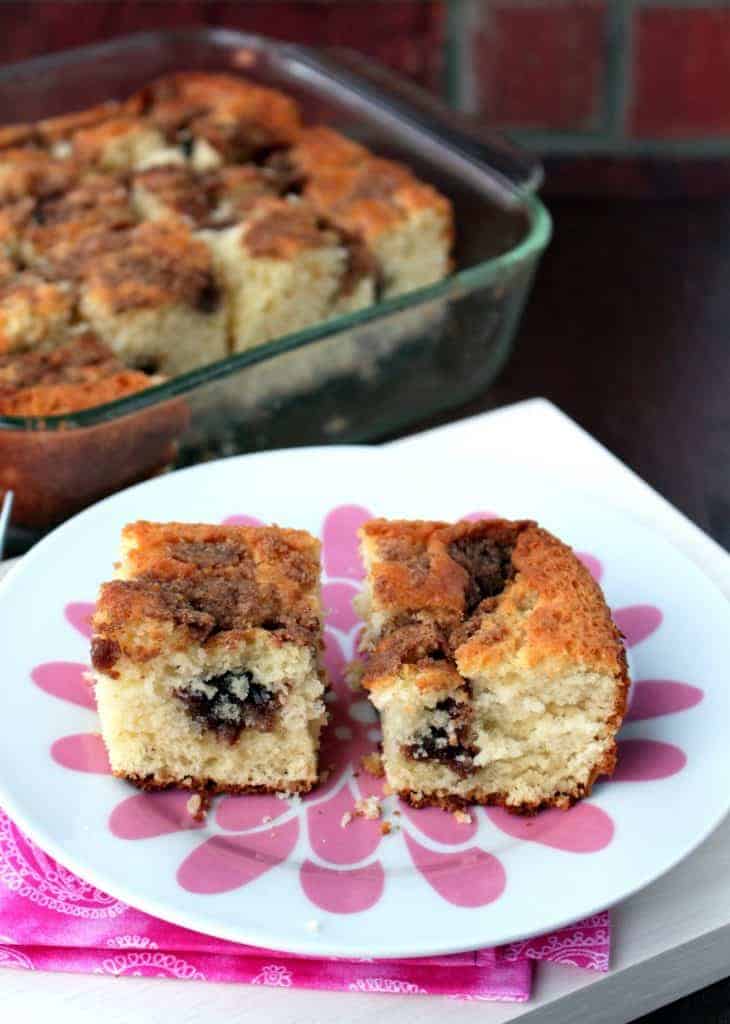 This Cinnamon Crumb Coffee Cake recipe yielded a 8 x 8 pan. This recipe can easily be doubled to make a larger batch. My son however felt that the cinnamon crumb could be more. I will remember that when I make it next time. I was however quite happy with the ratio of the crumb to the cake.
Preparation time – 15 minutes
Baking time – 25 – 30 minutes
Difficulty level – easy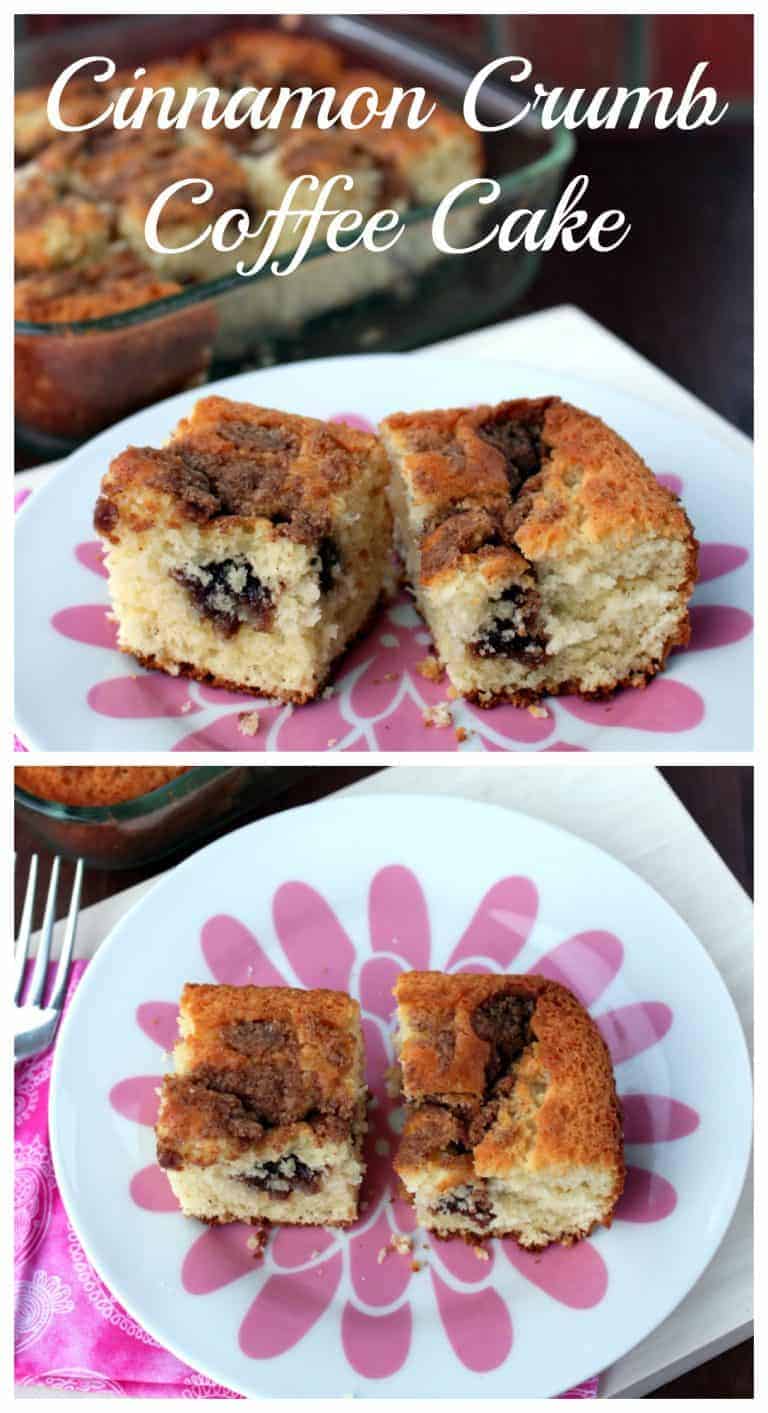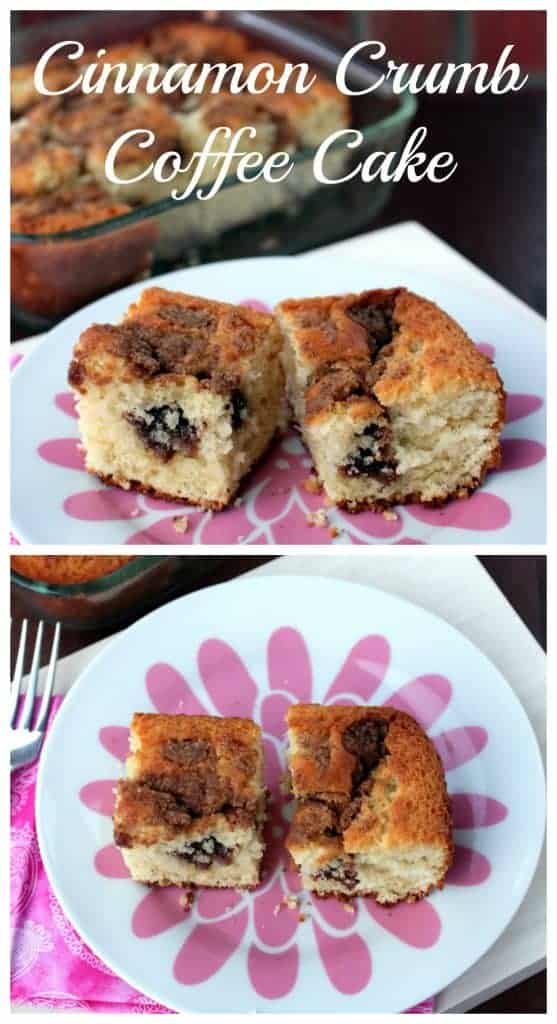 Ingredients to make Cinnamon Crumb Coffee Cake – yields one 8 x 8 pan
For the cake –
All purpose flour – 1 1/2 cups
Baking powder – 2 tsp
Salt – 1/2 tsp
Butter (unsalted) – 5 tbsp (softneend)
Sugar – 3/4 cup
Egg – 1 (room temperature)
Milk – 1/2 cup (room temperature)
Vanilla – 1 tsp
For the Crumb topping –
Butter (unsalted) – 4 tbsp (cut into tiny cubes and slightly softened)
All purpose flour – 1/4 cup
Brown sugar – 1/2 cup (packed)
Cinnamon – 1 1/2 tsp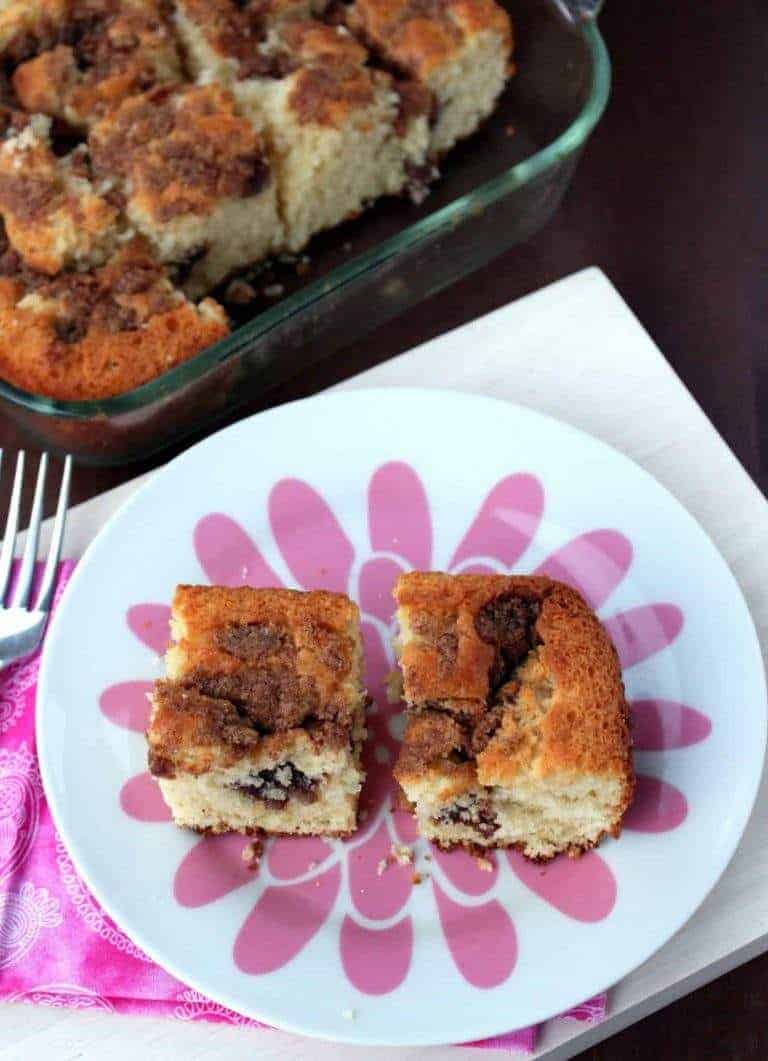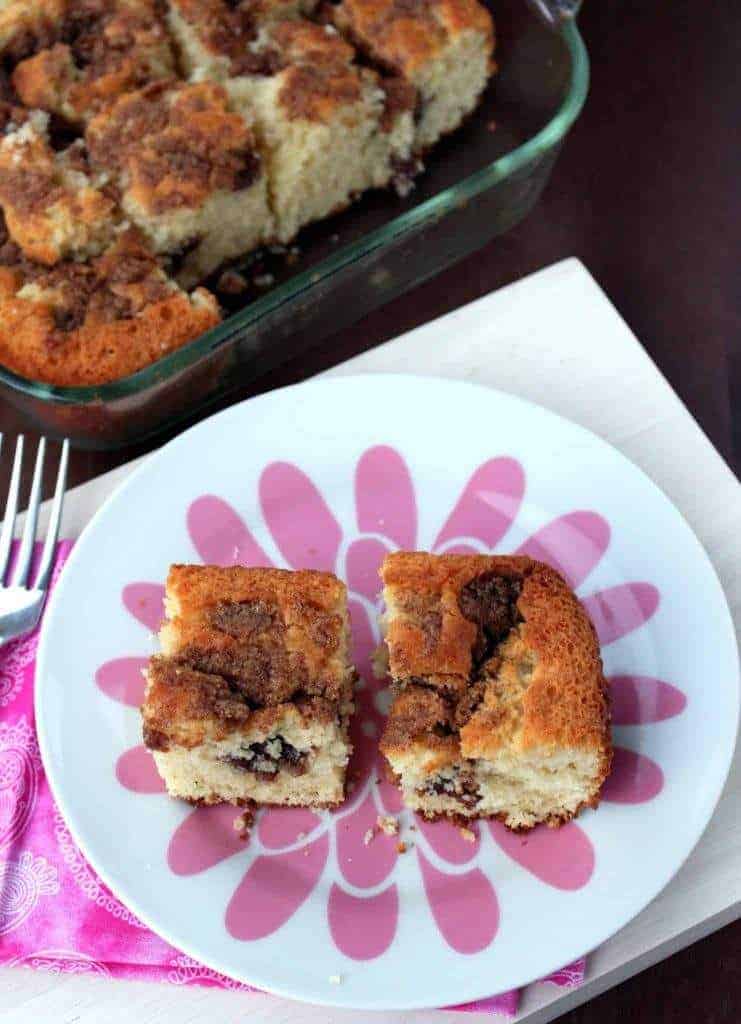 Procedure to make Cinnamon Crumb Coffee Cake –
Preheat the oven to 350 F. Grease a 8 x 8 pan and keep it ready.
In a medium bowl, combine the flour, baking powder and salt and keep it aside. I usually whisk them together or give it a quick sieve to combine.
In a larger bowl, cream together the butter and the sugar.
Add the egg, vanilla and milk and beat them well again.
Add the flour mixture in batches and mix gently to combine. The batter will be thicker than the usual cake batter.
Pour the batter into the prepared pan and spread it evenly.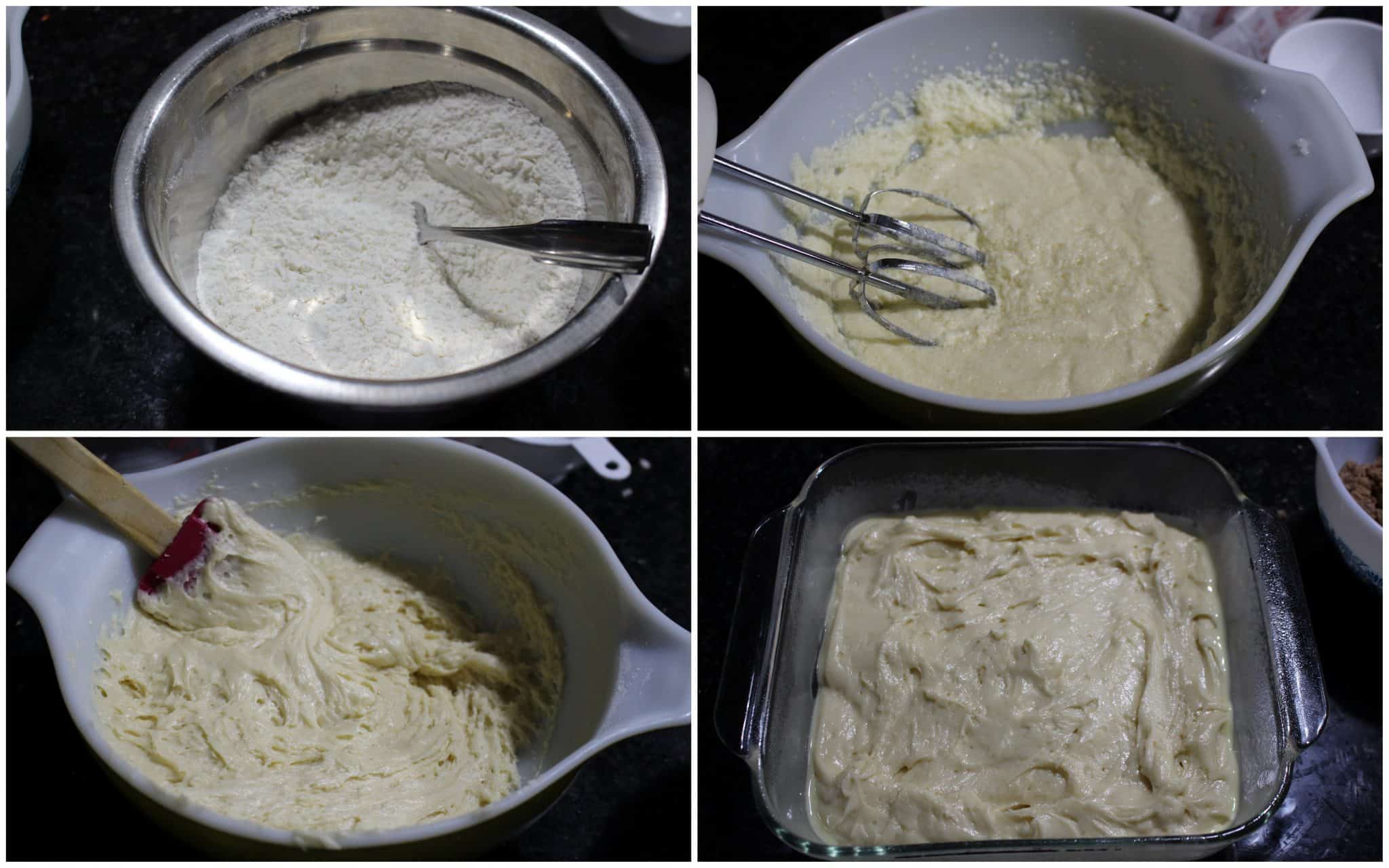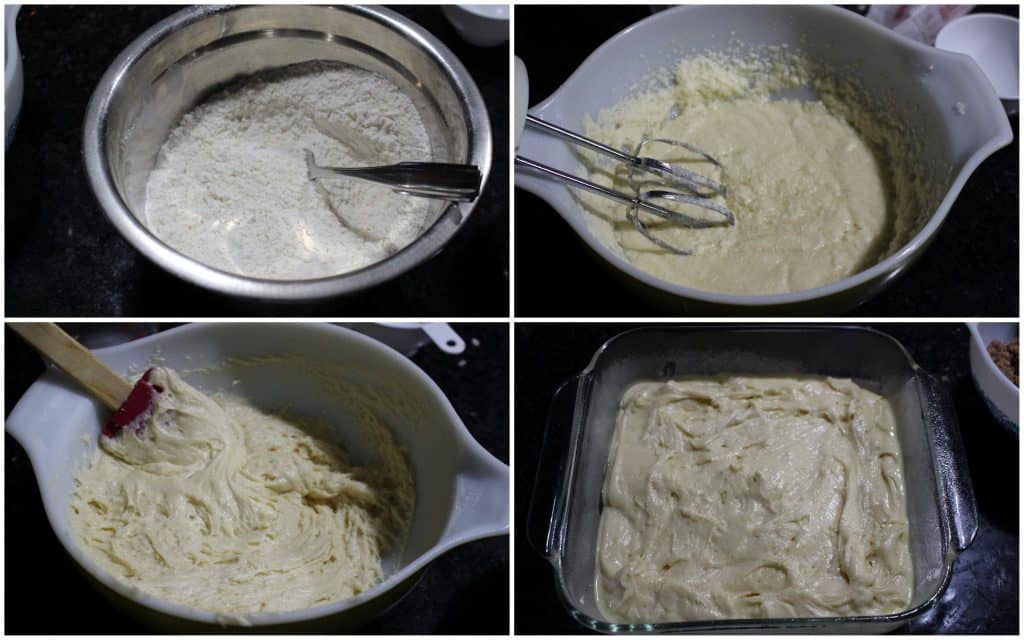 To make the crumb topping –
combine the ingredients mentioned for the crumb topping in small bowl and using a fork mix in the butter with the dry ingredients until they are well combined.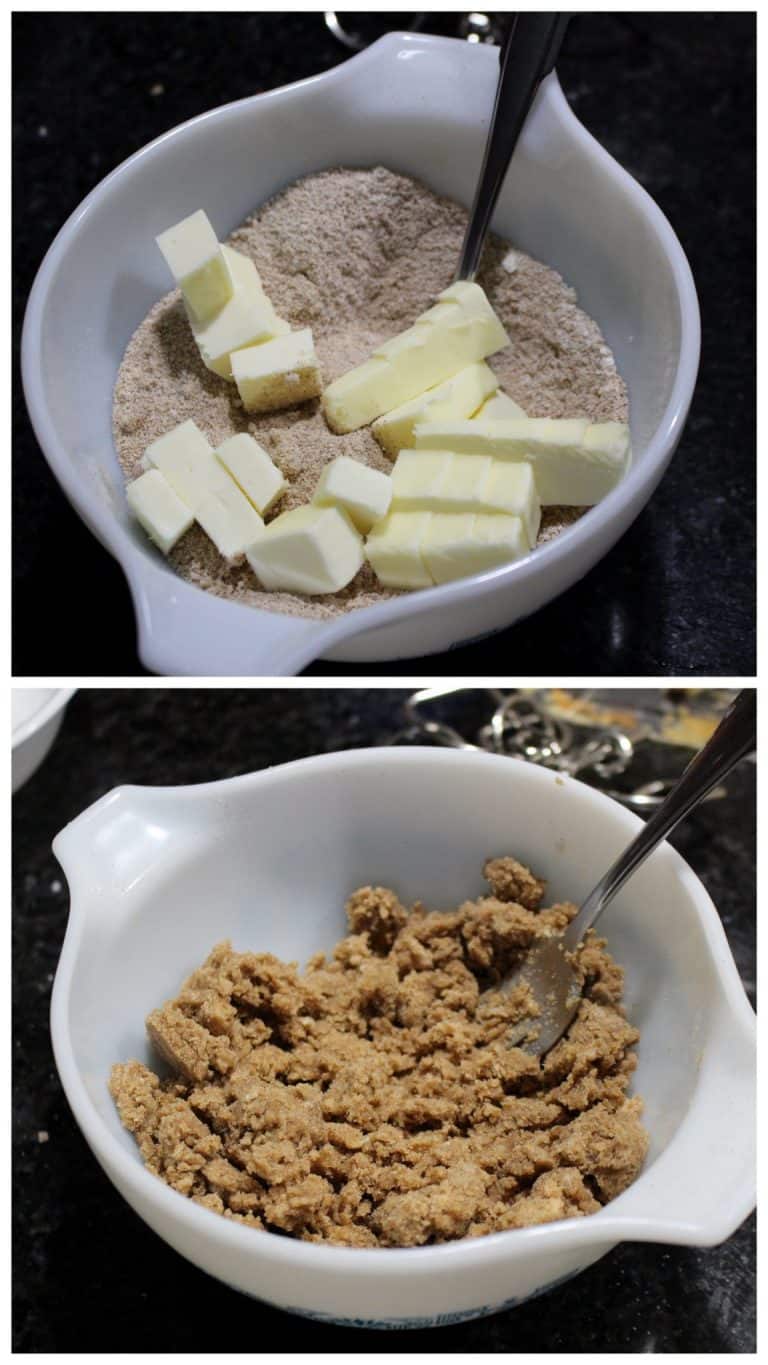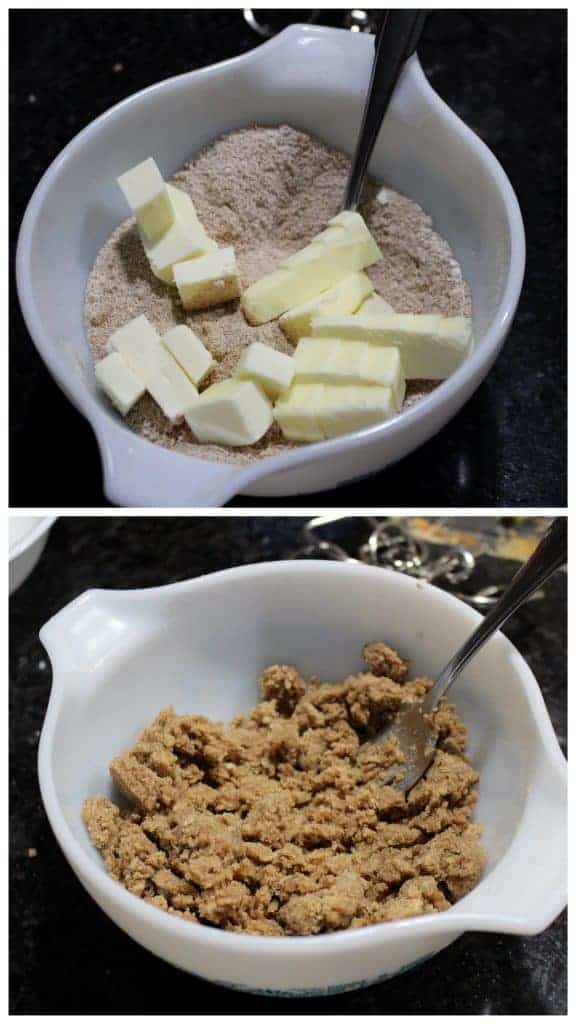 Sprinkle the prepared crumb topping on the batter evenly and press it down gently with a spatula.
Bake for about 25 to 30 minutes or until a toothpick inserted into the center of the cake comes out clean.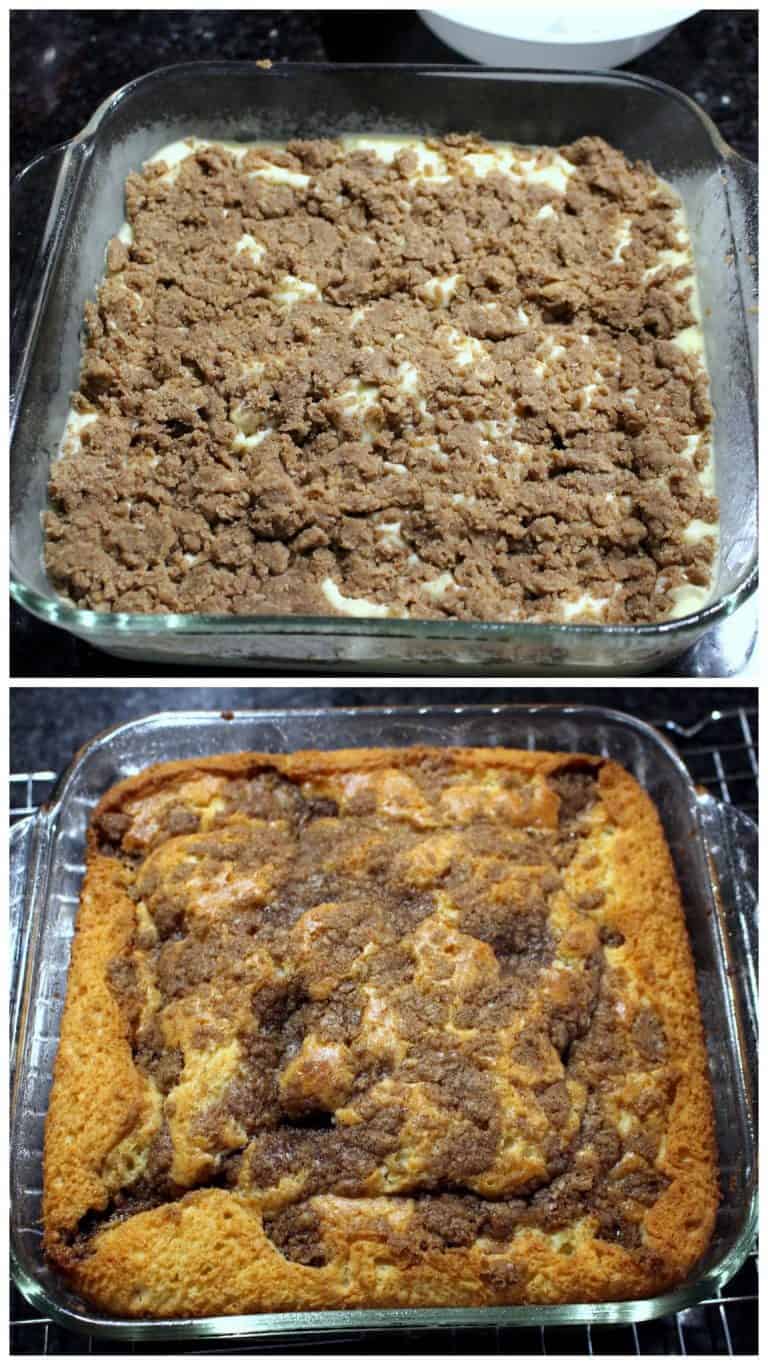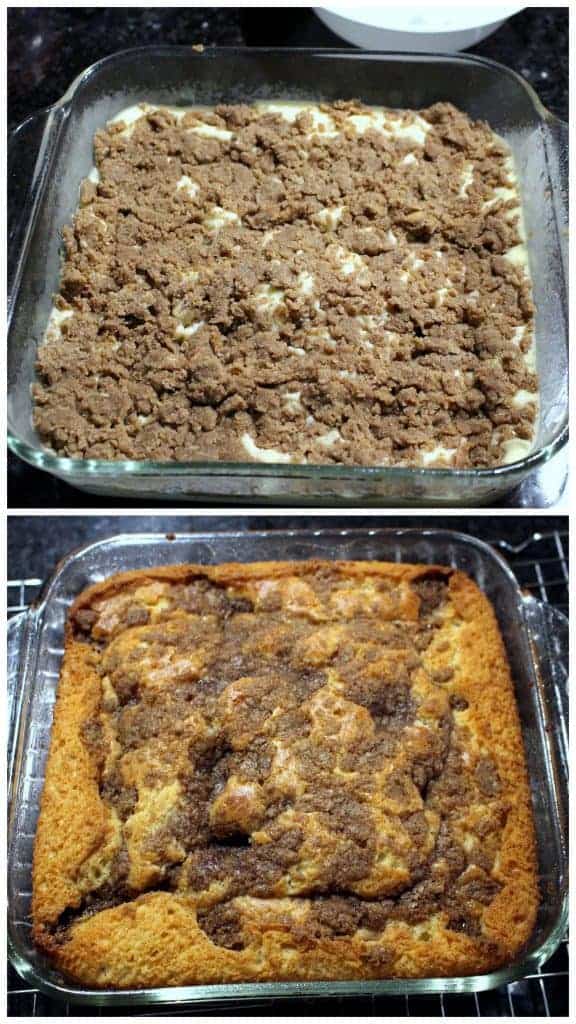 Cool in the pan for about 5 minutes and then remove carefully onto a wire rack to cool completely.
Slice and serve with coffee/tea.