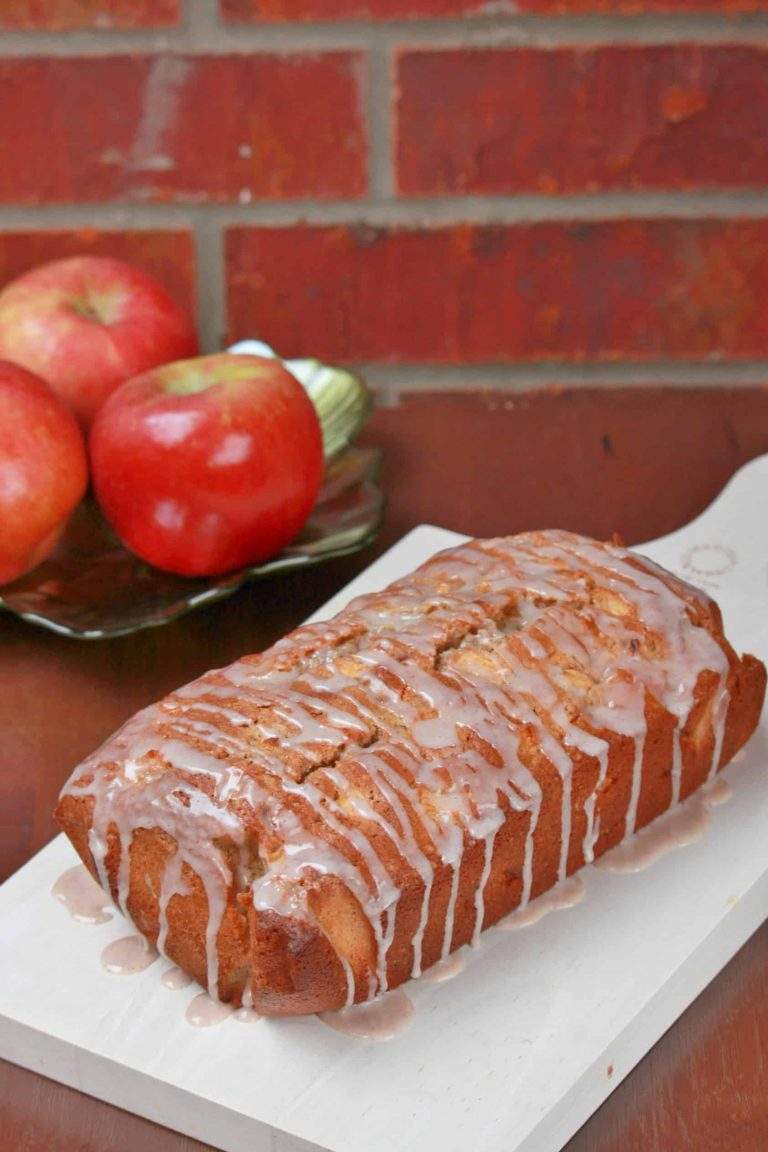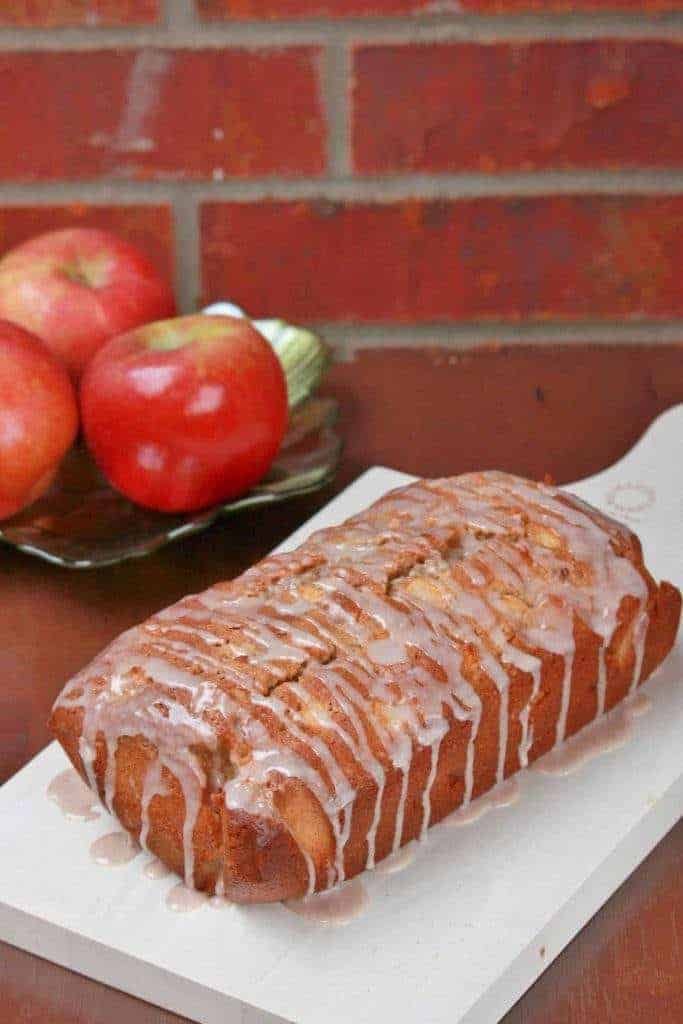 Apple, one of my favorite fruit and something we always have in our fruit basket. We use the apples in many different way other than just eating it. I have made several recipes with apples, Indian and other cuisines. I am still not done exploring many other possibilities. When I chose the theme Fall fruit dessert as this week's BM theme, the first fruit of choice was apple.
Spiced Apple Jam is one of the very sought after recipe at my house. I always have a batch of it in my refrigerator and my boys eat it with literally everything under the sky. I will list the other Apple recipes that I have made below.
List of Apple Recipes -
Baked Apple Roses
Whole Wheat Apple Cranberry Muffins
Baked Apple Chips
Spiced Apple Jam
Apple Pie
Apple Strudel
Apple Smoothie
Apple Halwa
Apple Thokku/Pickle
Apple Chocolate Chips Muffin
Apple and Sweet Potato Subzi
Apple Rasam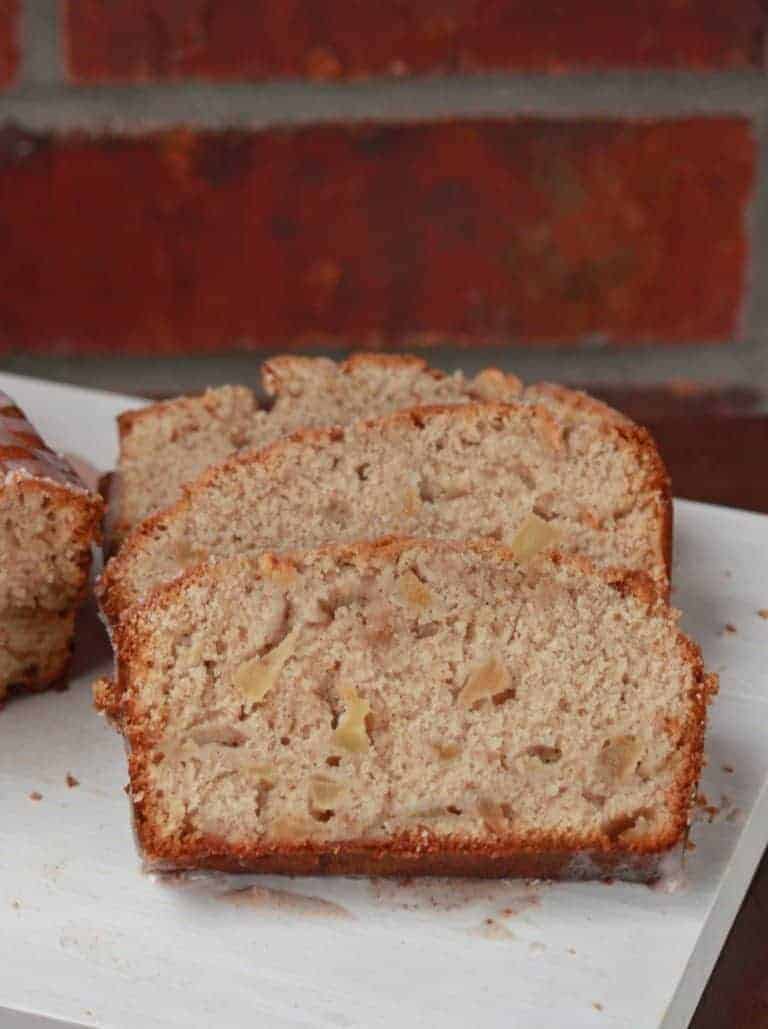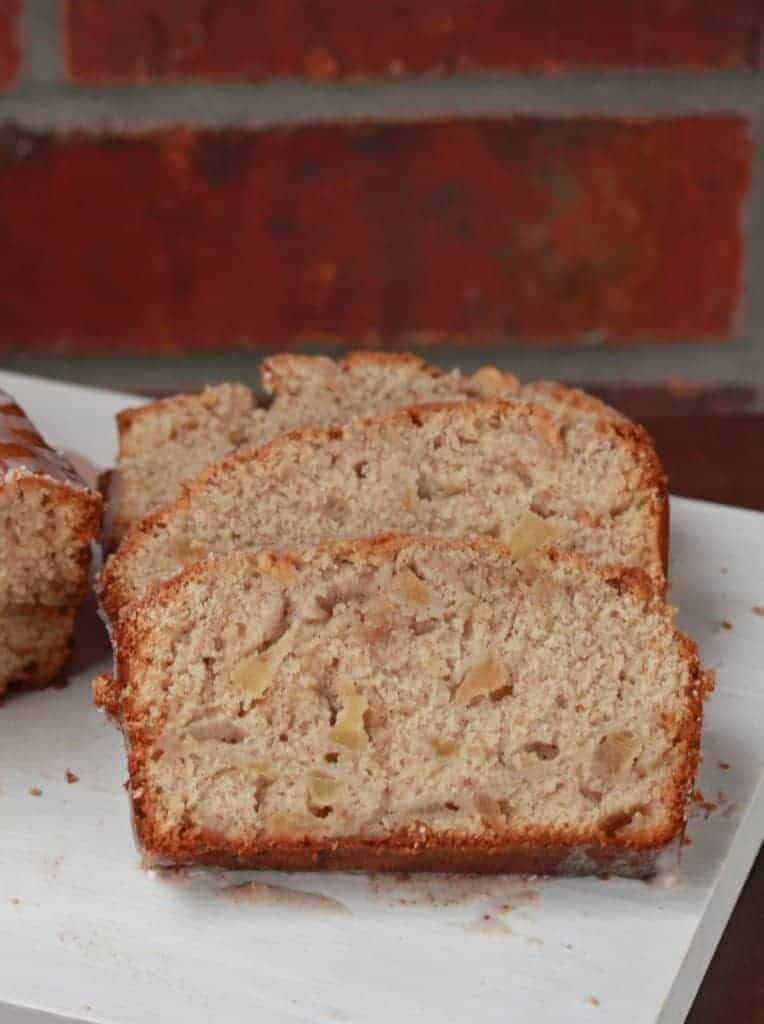 Let's talk a little about this bread. The Lemon Blueberry Bread that I had made a while ago was very popular. The color of the bread was just so beautiful and that made it even more attractive to eat. I took the inspiration from the same bread and played with the recipe a little and made this Cinnamon Glazed Apple Bread.
I used a part of whole wheat flour in this recipe and there was just no difference between the ones made with entirely All Purpose flour. In fact, I thought the bread had an even more great texture and it sliced way beautifully than the breads that was made entirely with APF. Cinnamon is the only predominant spice that I used in this bread as it is fall and what better than a whole house smelling of cinnamon and apples.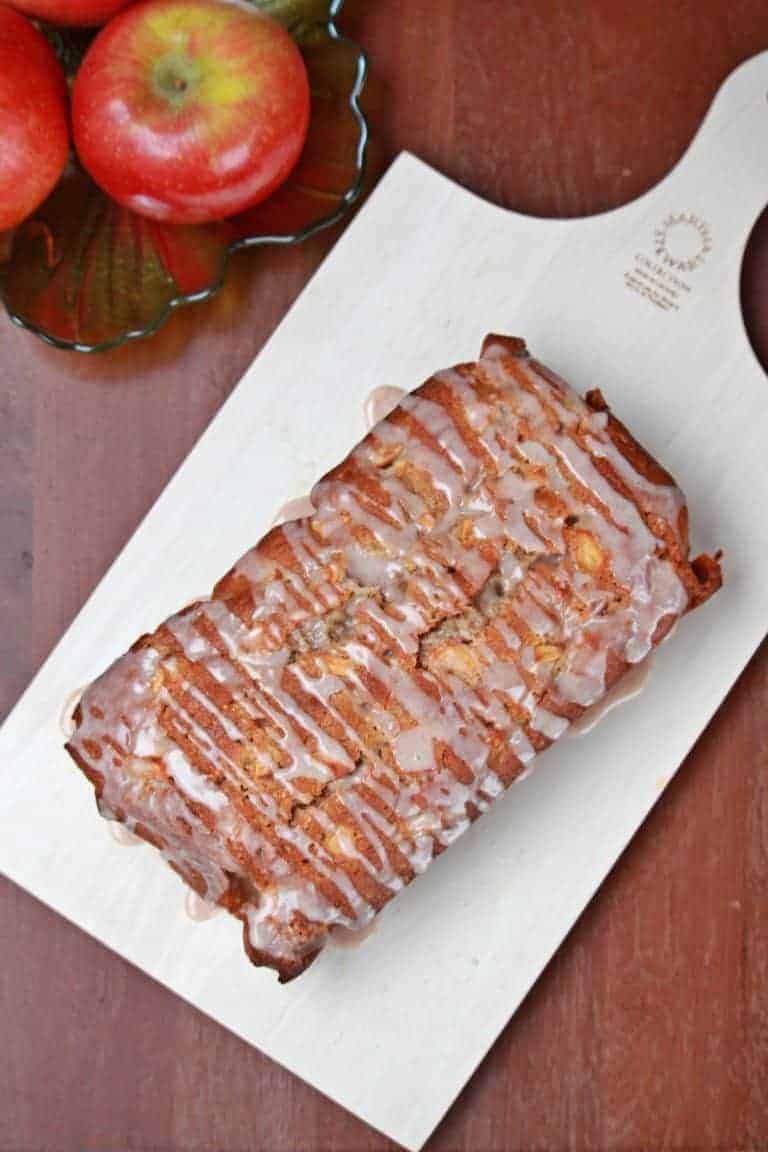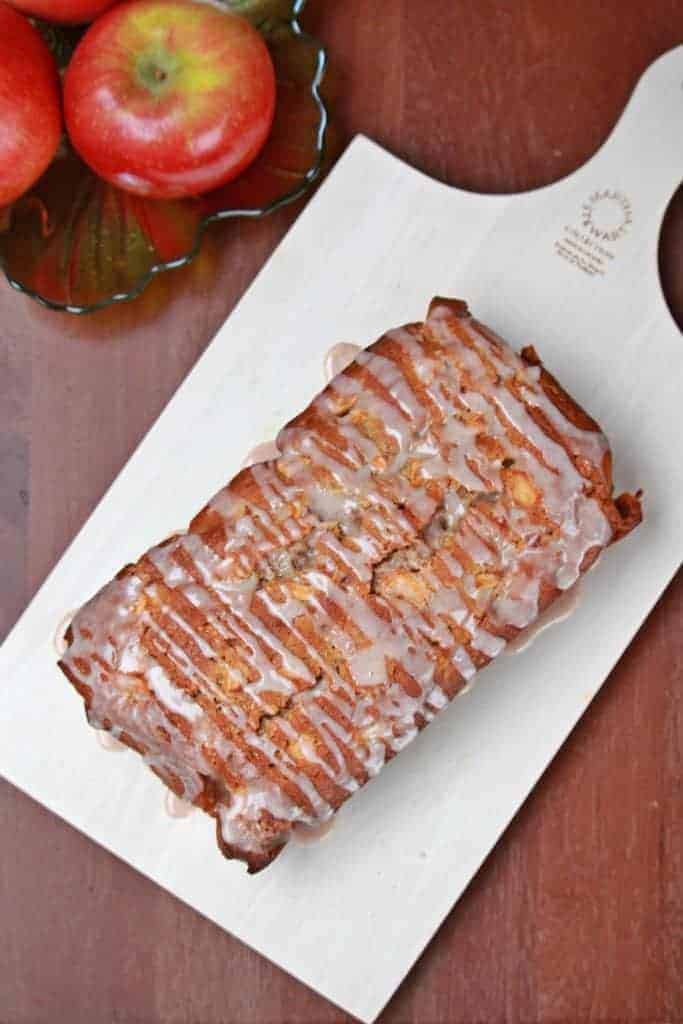 I used gala apples as we like slightly sweeter apples in our bread. Granny smith is a popular apple for baking and has a more tart / sour flavor. Peeling the apple is important as the skin tends to become hard and chewy when baking. I did not use any lemon juice in my apples to preserve the color. Instead, I chopped the apple right before it was time to go into the batter. This way it maintained the color. The apples remained intact and had a pleasant bite to it after baking.
Preparation time - 10 minutes
Baking time - 60 minutes
Difficulty level - Easy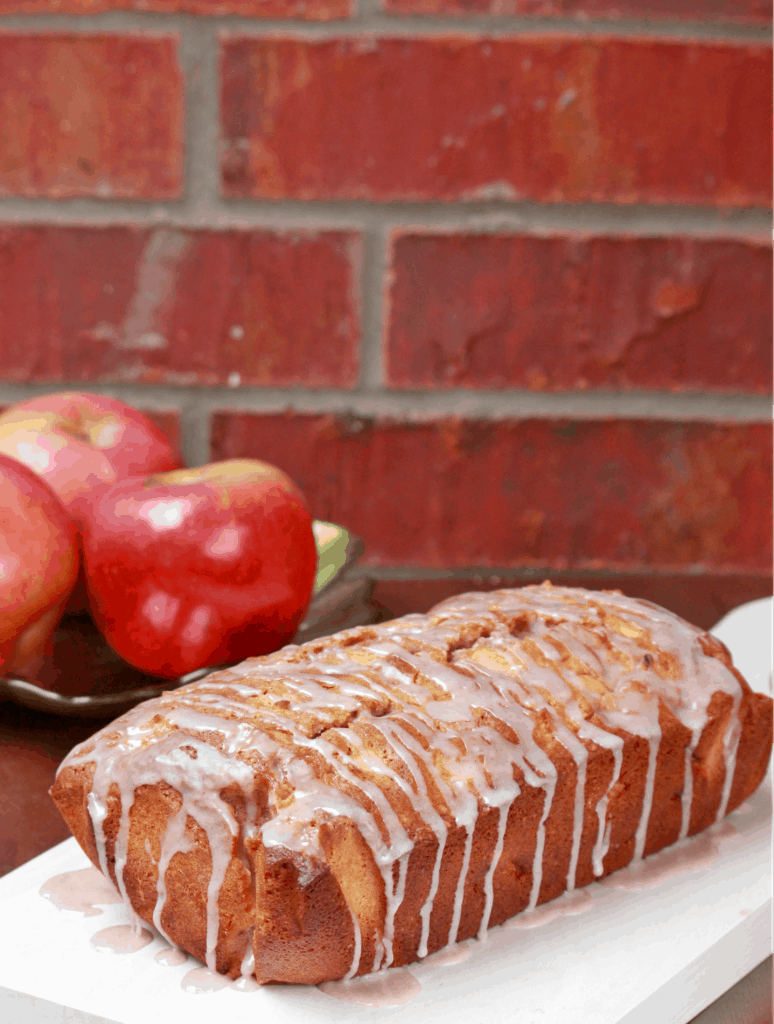 Ingredients to make the Cinnamon Glazed Apple Bread - (makes one standard loaf pan)
All Purpose Flour - 1 cup
Whole Wheat Flour - ½ cup
Cinnamon powder - 1 ½ tsp
Baking powder - 1 tsp
Salt - ½ tsp
Butter - ⅓ cup (softened)
Granulated sugar - 1 cup
Eggs - 2
Milk - ½ cup
Apple - 2 cups (peeled and chopped fine)
For the Cinnamon Glaze -
Powdered sugar - ¾ cup
Cinnamon - ¾ tsp
Milk - 1 to 2 tbsp


Procedure to make the Cinnamon Glazed Apple Bread -
Preheat the oven to 350 F. Line a standard 9 x 5 loaf pan with parchment paper or coat with cooking/baking spray.
In a medium bowl, add the flours, cinnamon, salt and baking powder and whisk it well to combine. You could also sieve them, but just using a wire whisk and mixing works well.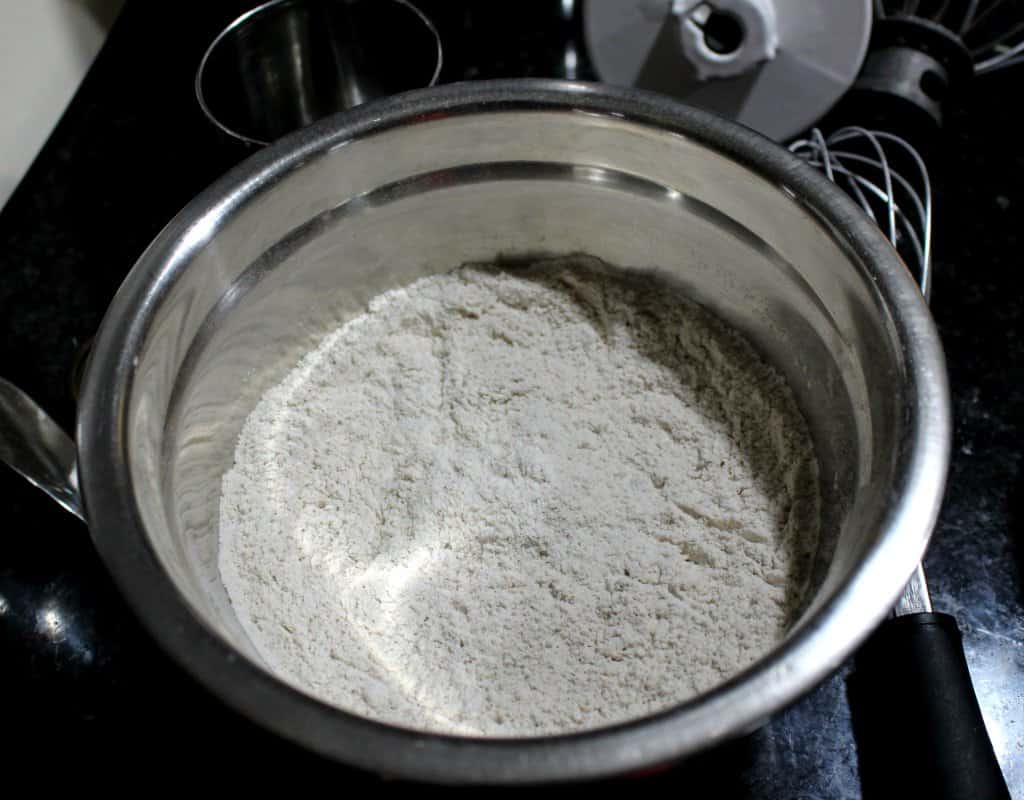 In the bowl of the mixer, cream the sugar and butter.
Add the eggs and beat in medium-high until light and frothy.
Add the flour mixture alternating with milk and mix well to form a batter.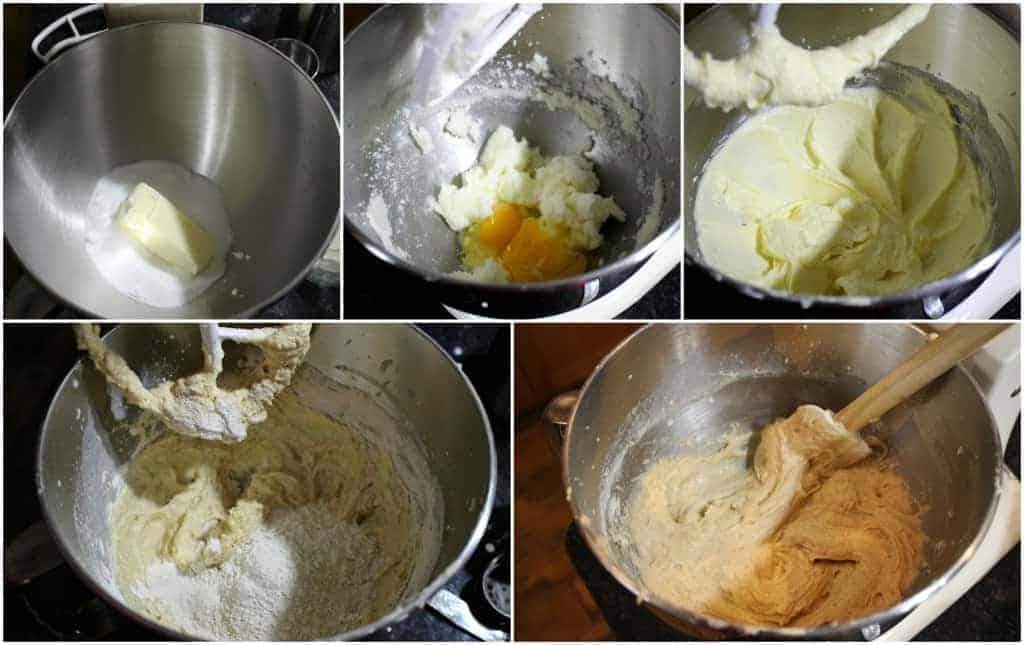 Peel, core and chop the apples to small pieces.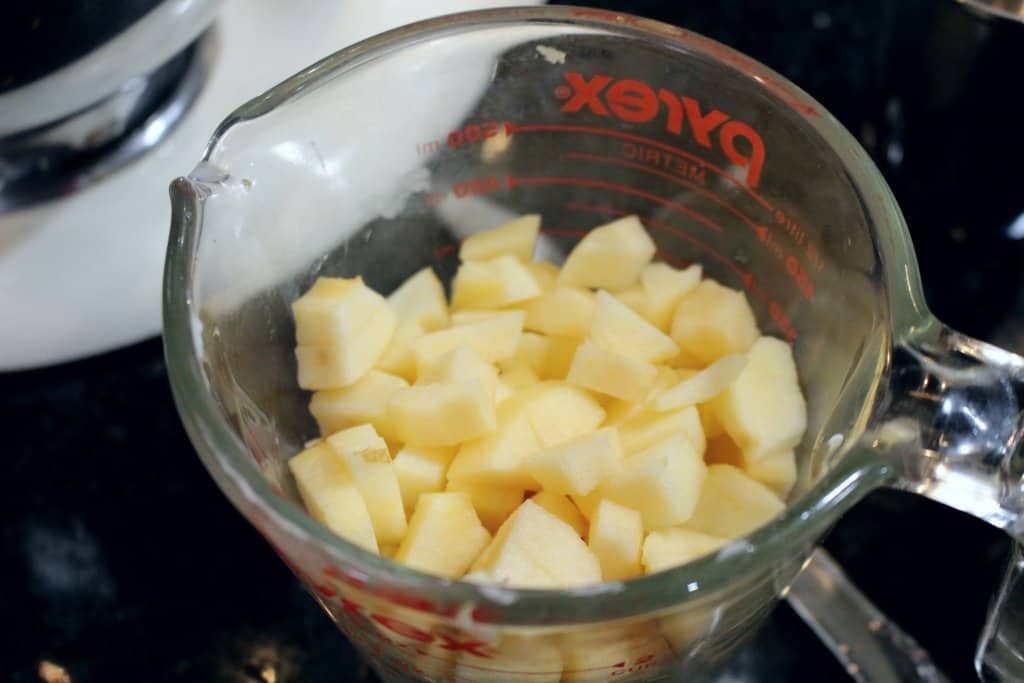 Add the chopped apples to the batter and gently mix to evenly combine.
Pour the batter into the prepared loaf and bake for about 55 to 60 minutes. Rotate the pan once in between for even baking. Insert a toothpick in the center of the loaf to see if it comes out clean. There will be few wet crumbs attached to it and that is fine.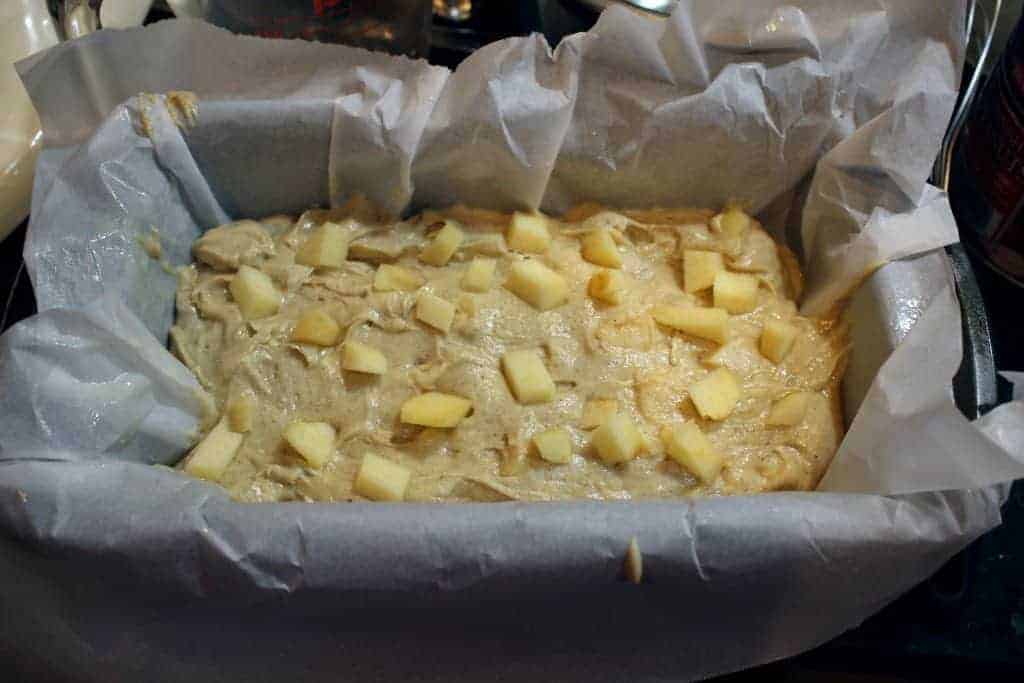 Remove the pan from the oven and let the bread sit in the pan for about 10 minutes.
Now remove the bread from the pan and let it completely cool down before glazing.
To Prepare the Cinnamon Glaze - Combine all the ingredients mentioned in a small bowl, Make sure that the glaze is thick and not too runny. Drizzle the glaze evenly over the cooled bread and enjoy!