Apples are everywhere and this is the perfect season to make some Spiced Apple Jam.
The spices in the jam will make the whole house smelling fabulous.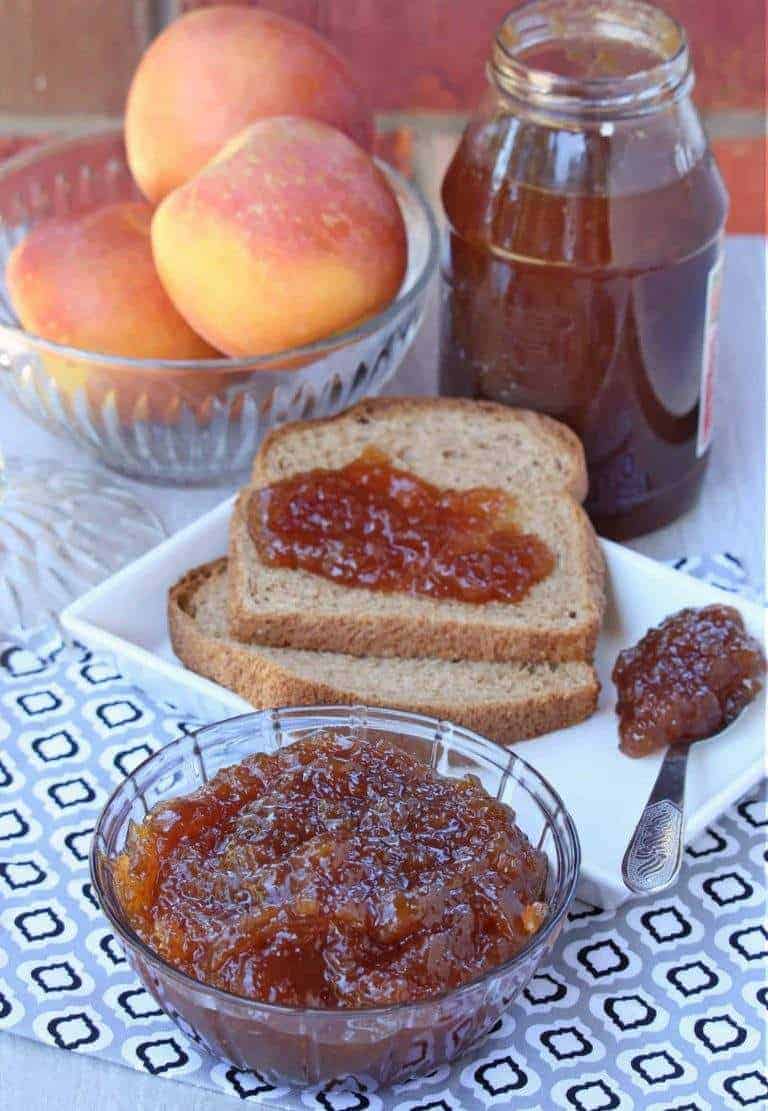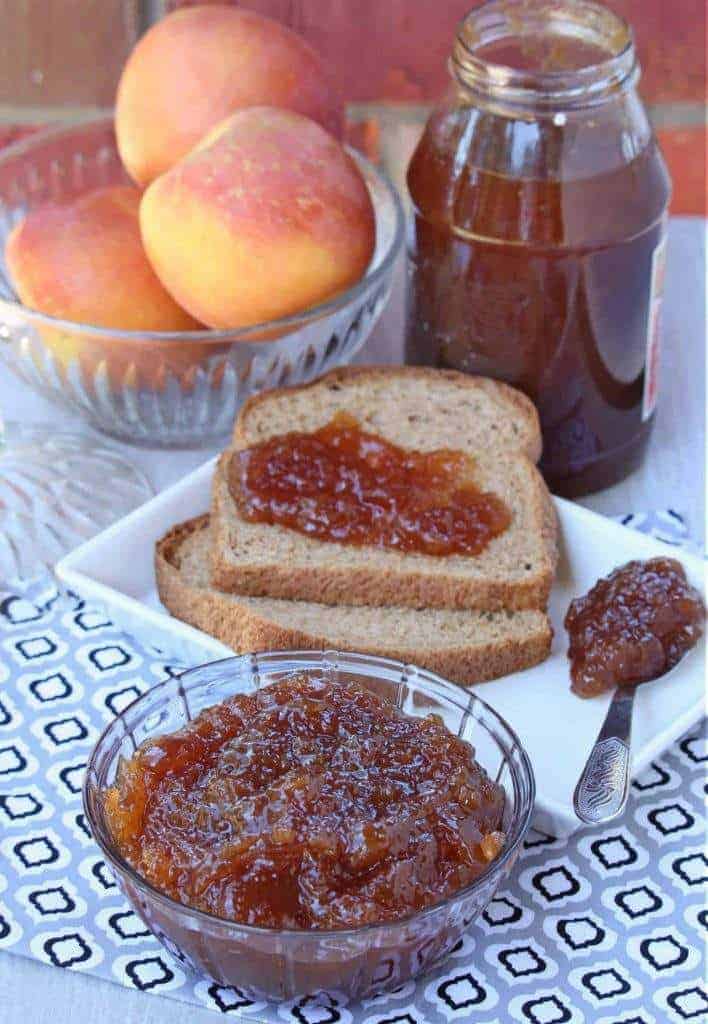 I came across a recipe for making strawberry jam in an empty Domino's sugar packet. I made it and then realized how easy it was to make homemade preserves. The inspiration for making this jam was from one of my very good friend, Sudha's mother. I use pectin in all my preserves. It allows the jam to set perfectly. Be prepared to fill your house with wonderful aroma.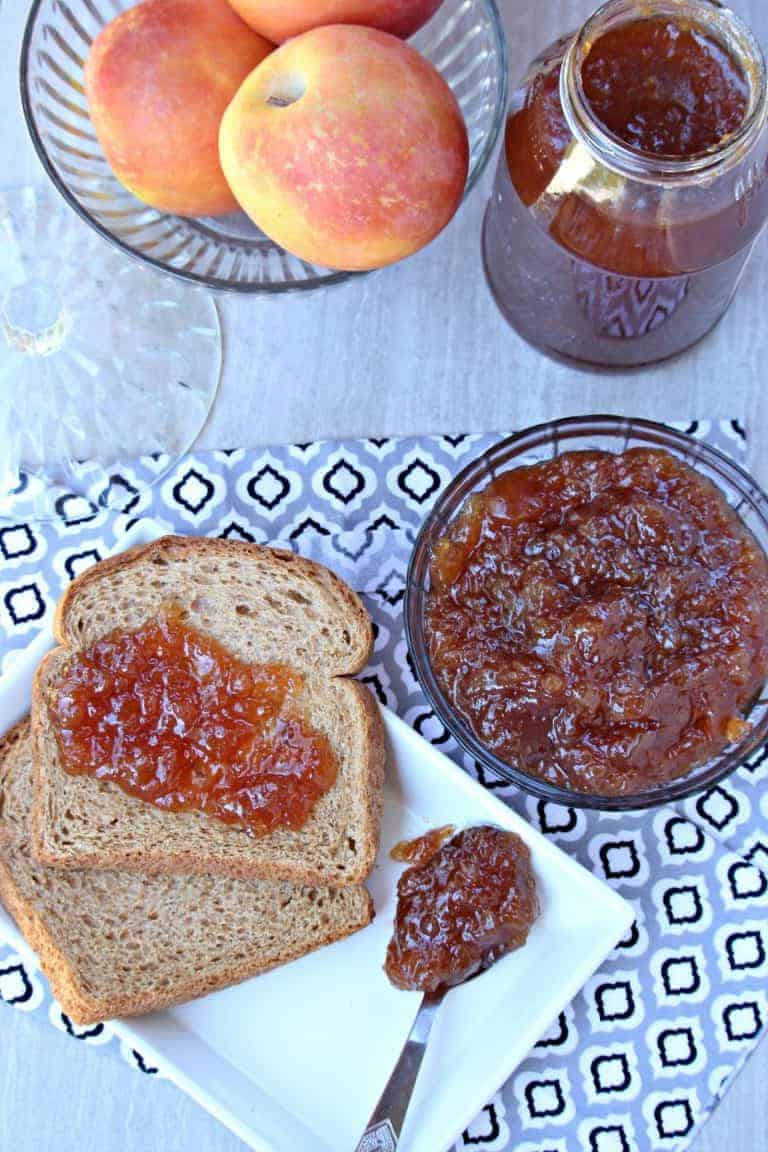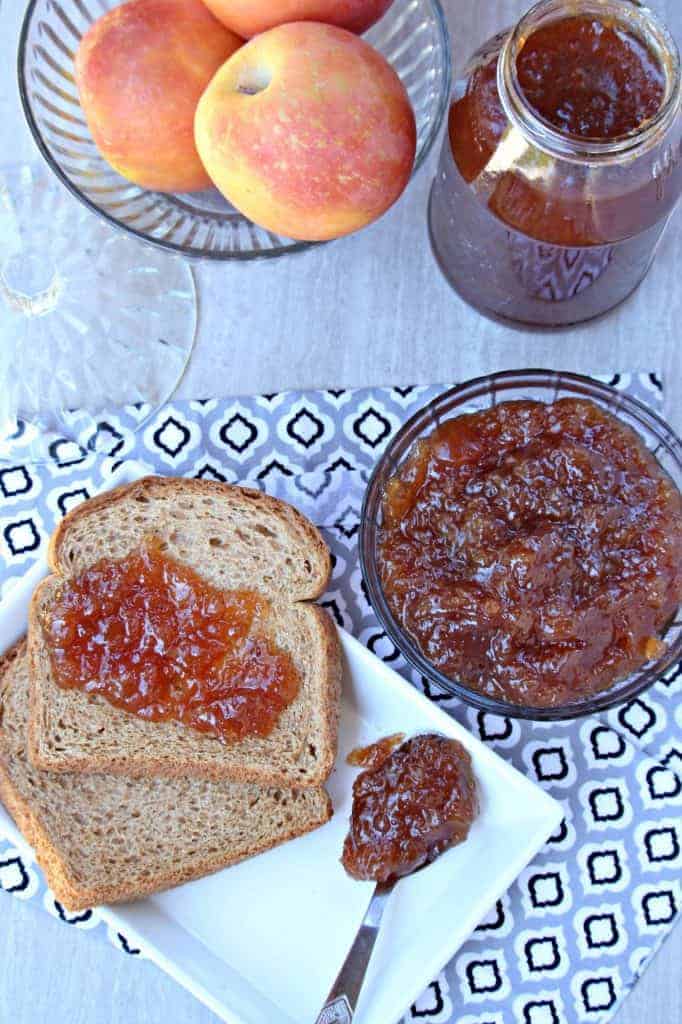 This jam can be used not only with bread, but with Dosa's, Idli's and rotis. In fact, my son loves to take this in his lunch box as an accompaniment to many foods he takes. The spices that I added to the jam can be adjusted to ones taste. I also use this recipe as a vehicle to empty my fruit basket. Do make use of this recipe during the fall when you can pick your own apple. They store very well without any preservative. I make few jars of the jam at one time and store in air tight container for up to 6 months.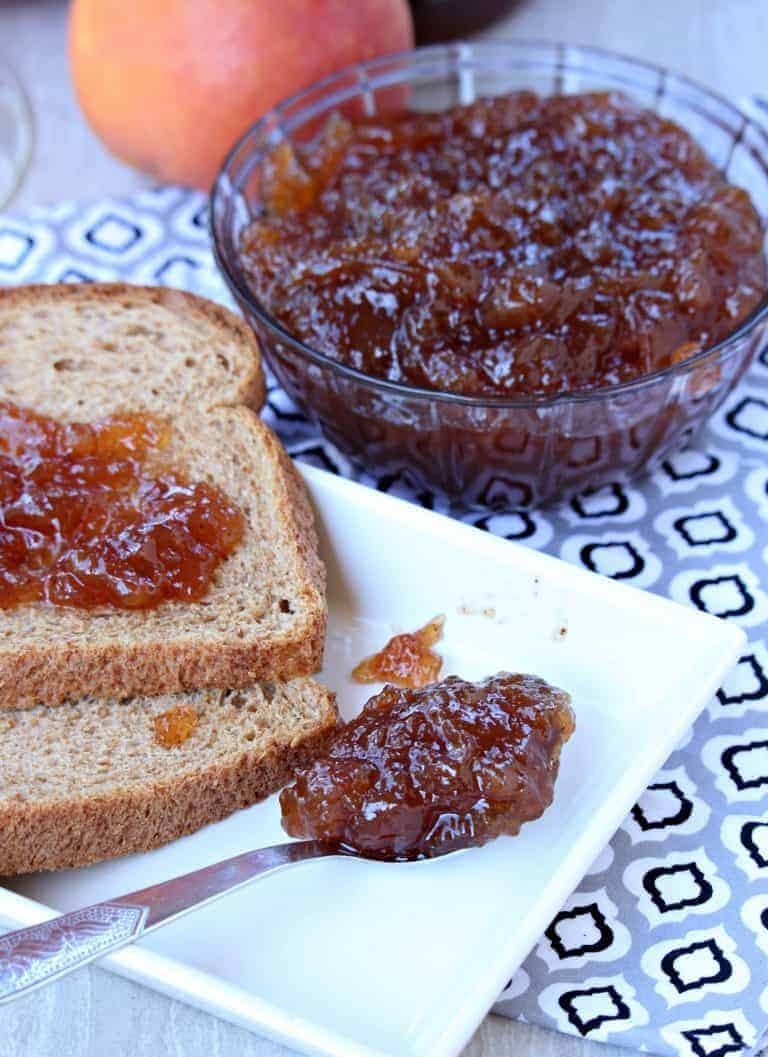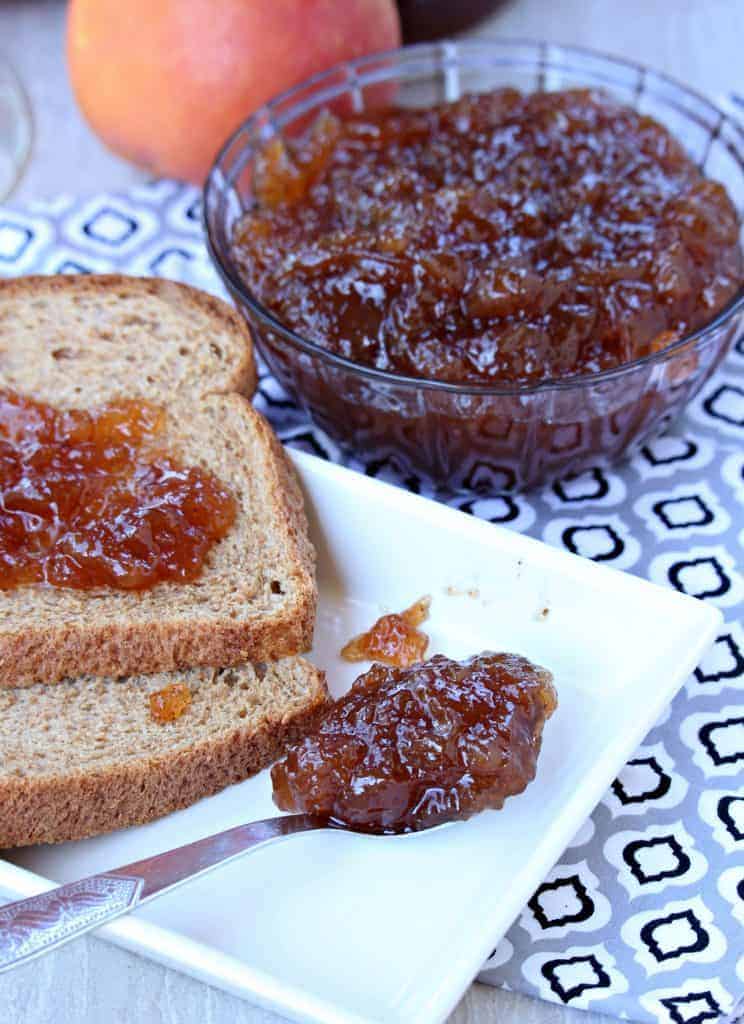 Preparation time – 30 mins
Cooking time – 45 mins
Difficulty level – medium
Ingredients to make Spiced Apple Jam – (makes around 2 quarts)
Apple – 5 cups chopped (around 8- 10 apples)
Sugar – 5 ½ cups (adjust based on how sweet or sour the apples are)
Fruit pectin – 1 packet (ball or sure jell)
Water – about 1 -1 ½ cup
Cinnamon – 2 tsp
Ground cloves – 1 tsp
Nutmeg – ½ tsp
All spice – ½ tsp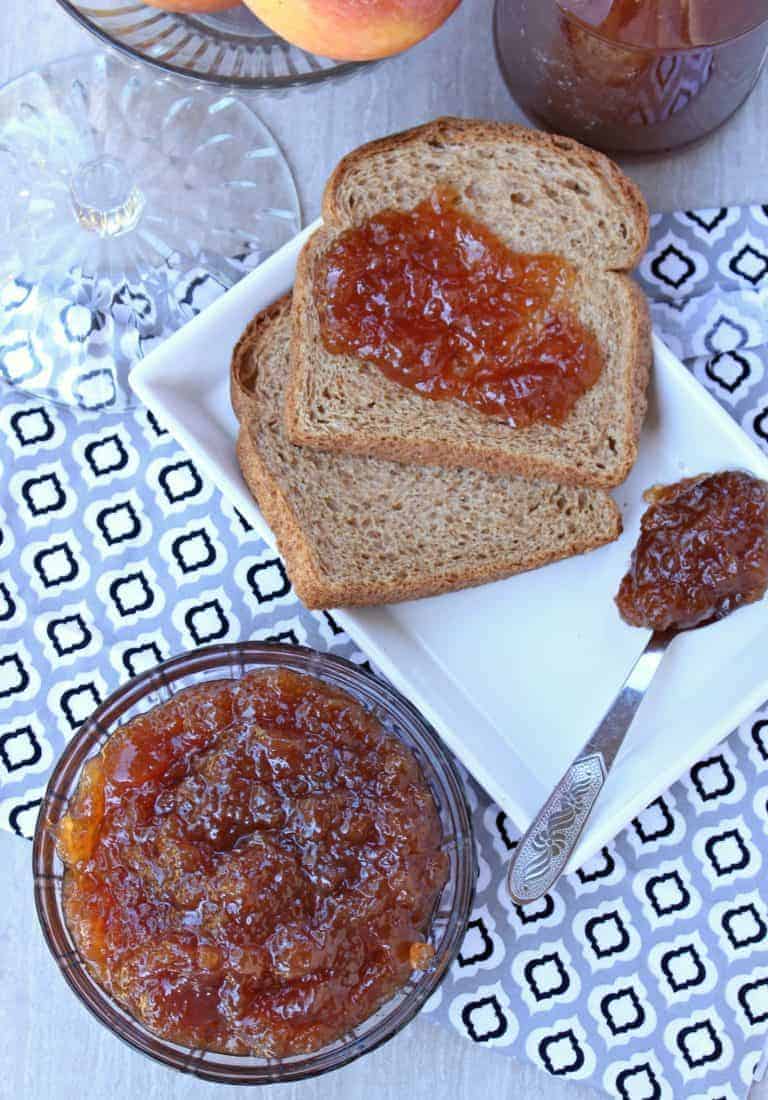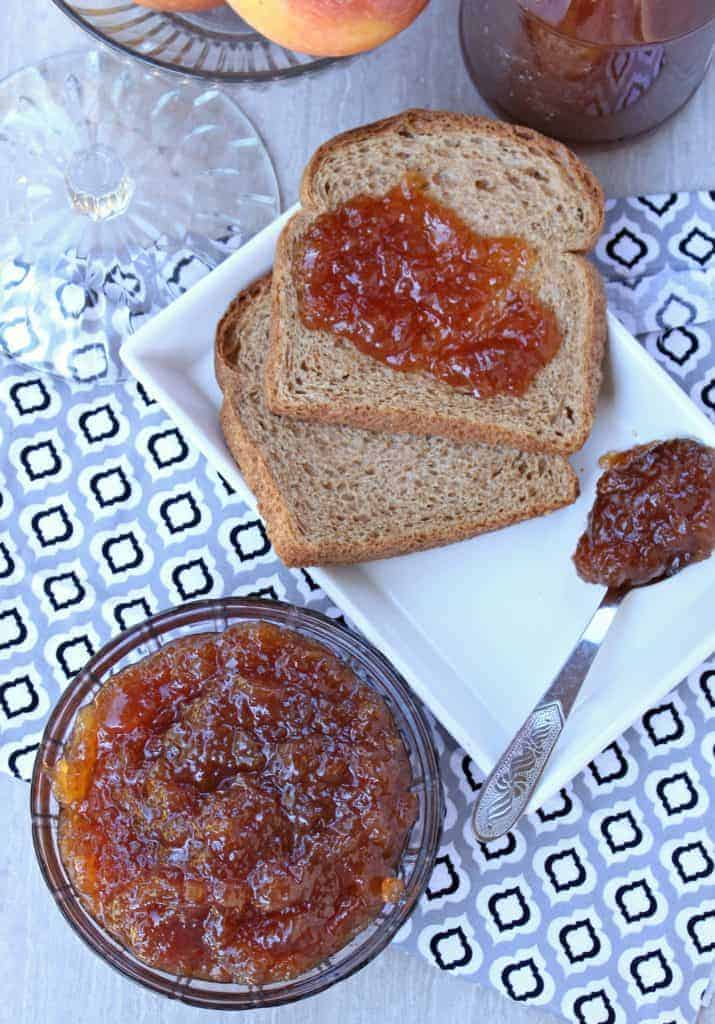 Procedure to make Spiced Apple Jam–
Prepare the apples – core and peel the apples. Chop the apple into small pieces.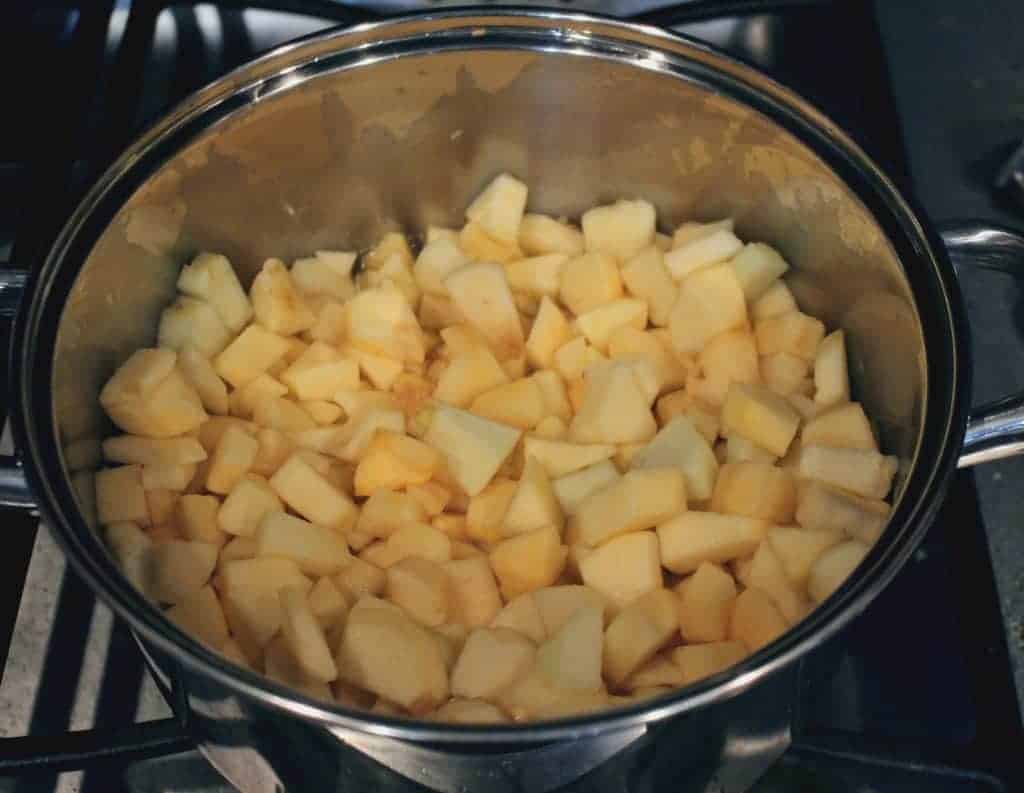 Cook them in a pressure cooker or in heavy bottom pot with 1 cup of water. Crush the apples depending on how chunky you want the jam/preserve to be. I have cooked them in pressure cooker as well on stove top.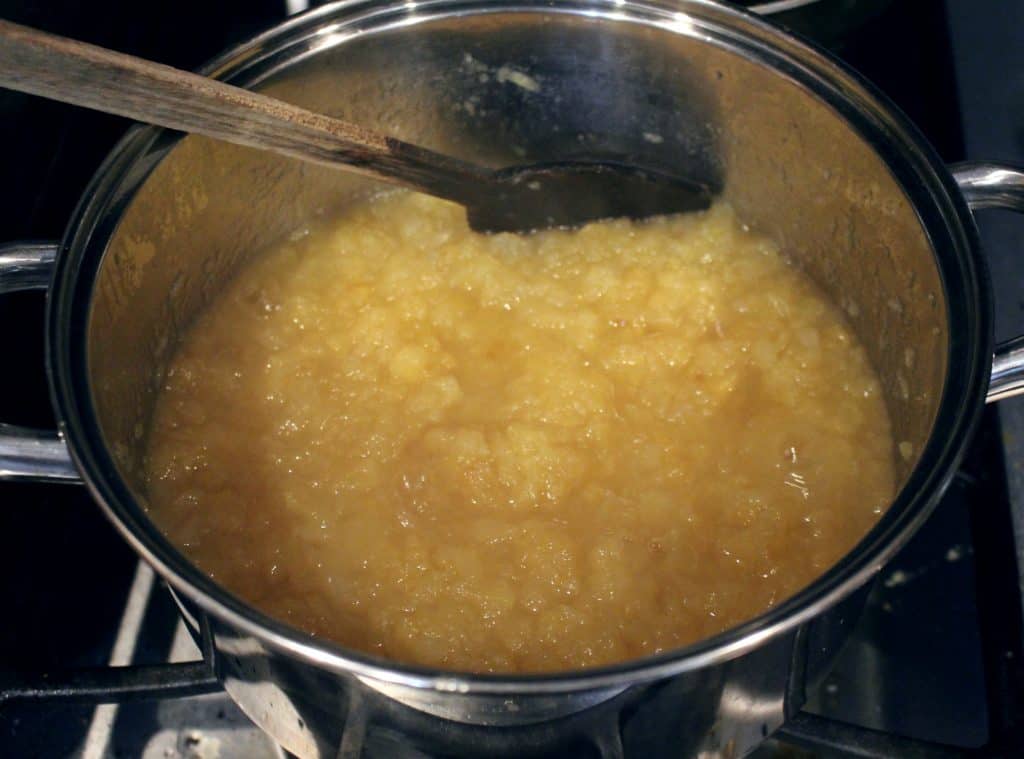 Take the cooked apples in heavy bottom stock pot. Slowly stir in the pectin and let it combine well. Bring the mixture to a full rolling boil (boil that cannot be stirred down) over high heat, stirring constantly.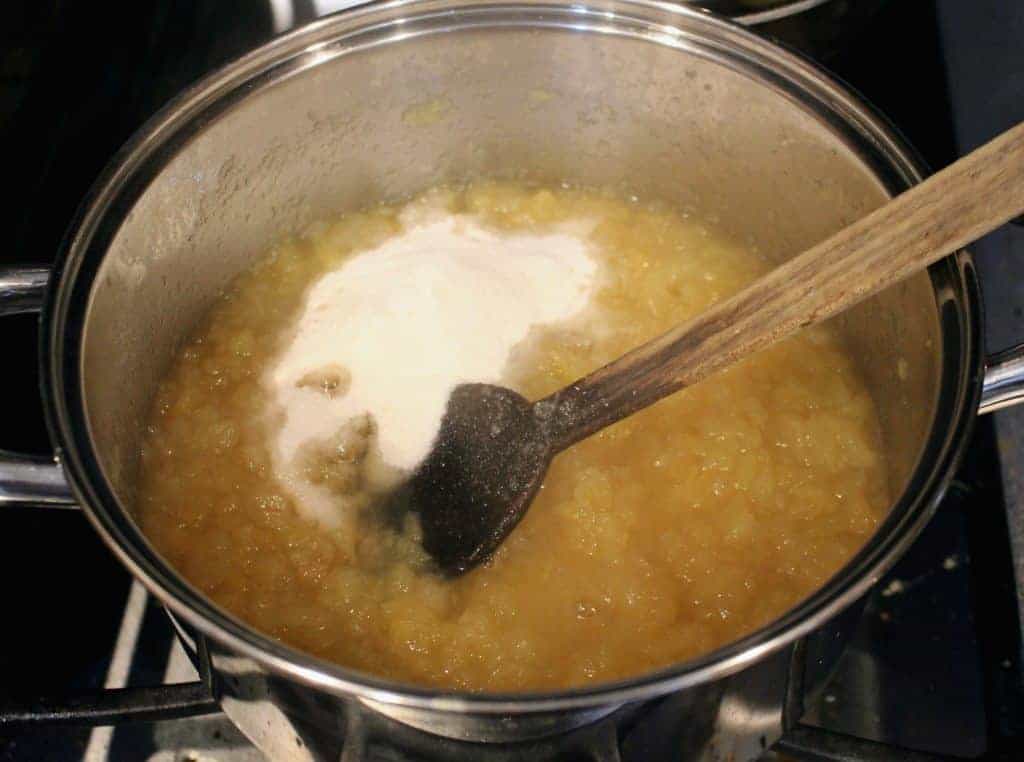 Now add the entire measure of the sugar, stirring constantly. Add all the spices and let it boil well.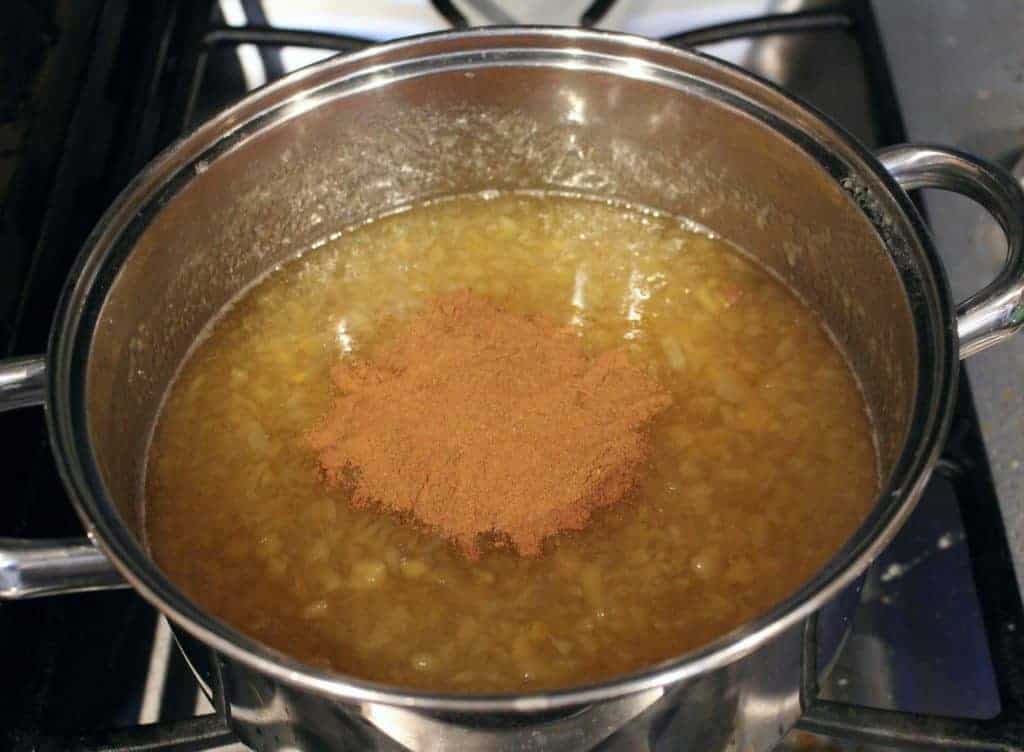 Again bring the mixture to a rolling boil. Boil hard for an entire minute, stirring constantly.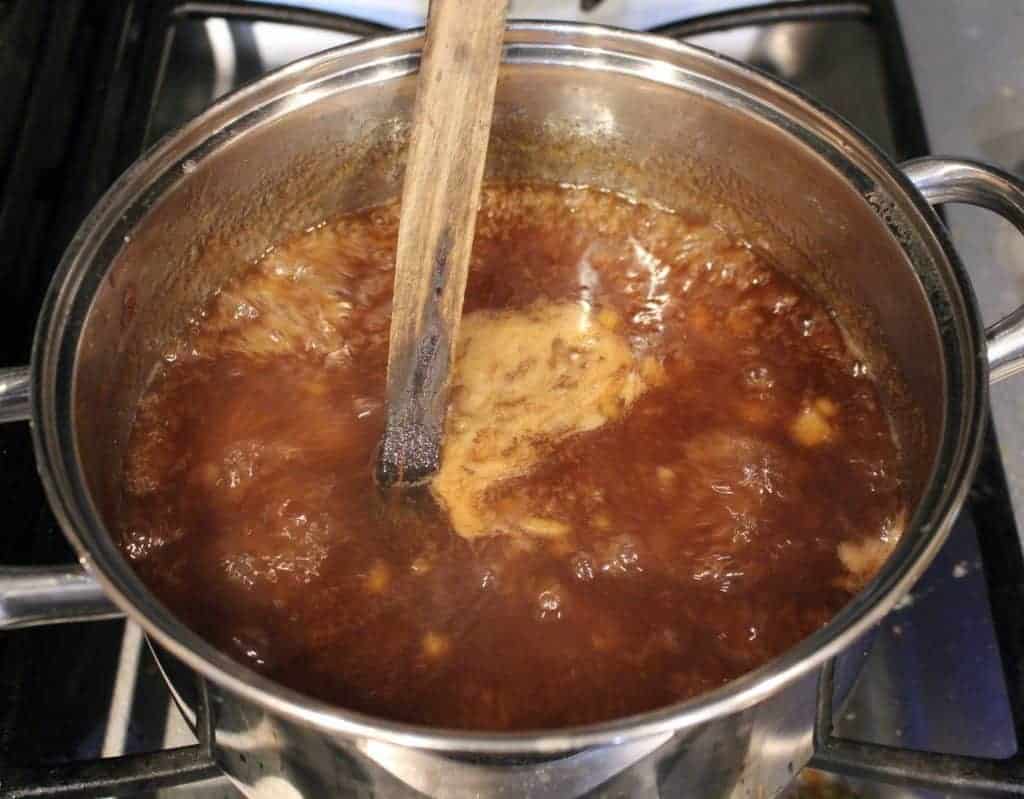 After about 5 mins, ladle the hot jam into containers and leave it undisturbed for around 12 hrs. If after 12 hrs the jam has not set, leave it for another 12 hrs. After this transfer the containers to the refrigerator.
The Apple jam can be canned as well. Follow the directions for sealing the jar as per the manufacturer's instructions.
Notes and observations
If the jam fails to set overnight outside, usually it sets in the refrigerator.
Depending on the tartness of the apples, the sugar quantity can be increased or decreased.
It is very critical that the mixture boils in rolling boil, to ensure proper setting of the jam.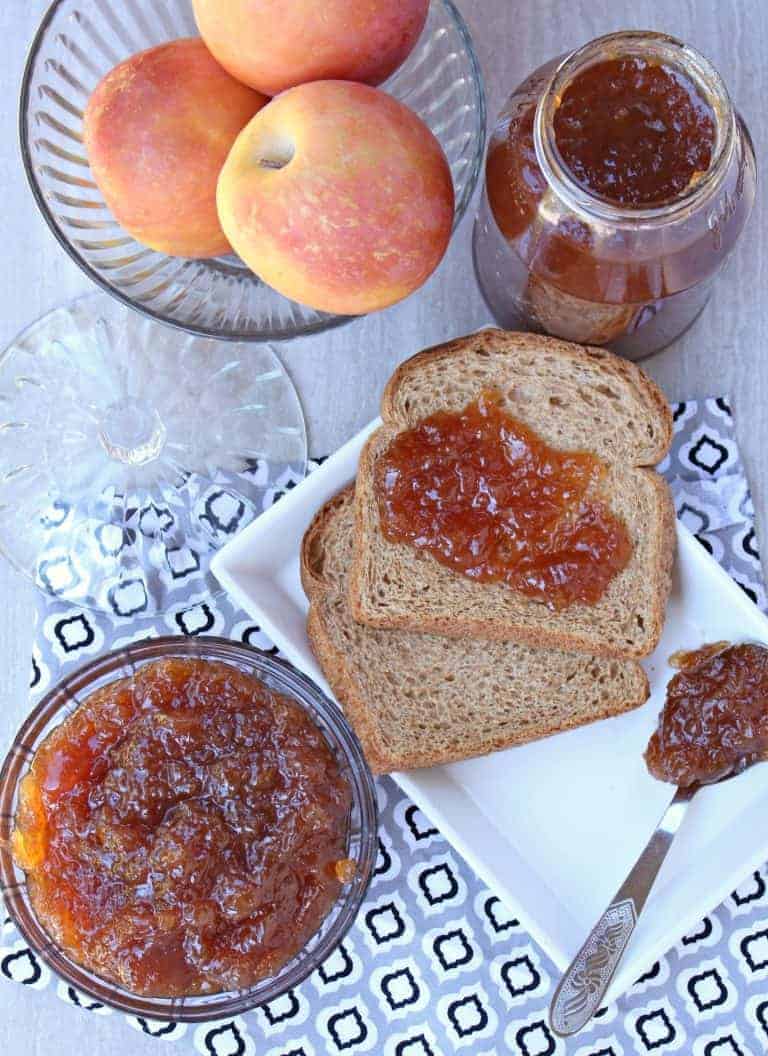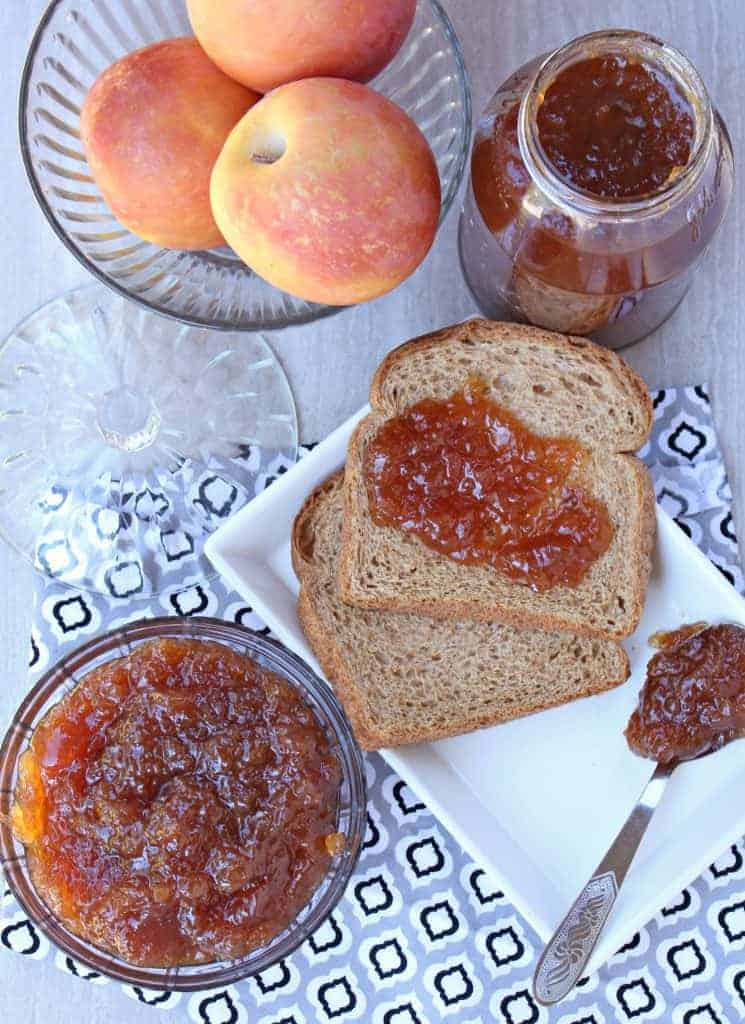 Pin the recipe here to save for later –