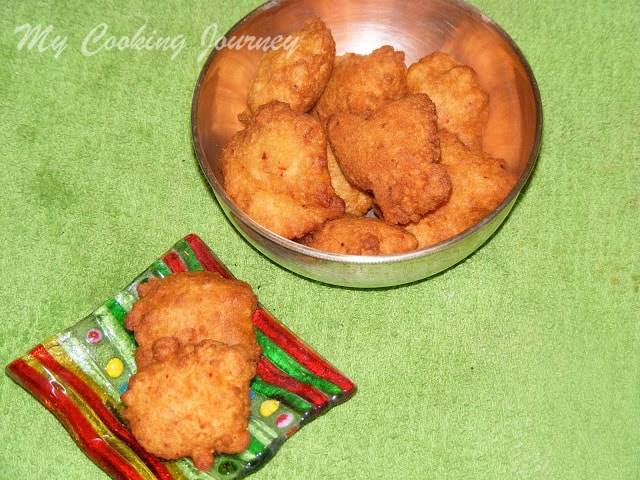 For the second day of my post under the theme Traditional South Indian wedding recipes, I am posting the recipe for Aama Vadai. This vadai is again served during the Nichyathartham/Jaanavasam/maapilai Azhaippu evening. When talking to my mom, I learned that on any occasion when poli/boli is made, it is always accompanied by Aama vadai. Aama vadai is the vadai made for all the Occasions like Kaarthigai deepam, Aavani Avattam. Sankranthi and wedding.
There is one wedding in my family that holds a special remembrance for me and that is my Mama's (maternal uncle's) wedding. My mama and Manni got married in my manni's home town near Chennai. The wedding was one of the grandest weddings we have seen in our family. The maapilai azhaippu evening is something that comes to my mind when I think of their wedding. My mama travelled in one of the large chariot and was greeted by an elephant that put garland around his neck. The travel team accompanied him all over the town and it was an evening to remember for all us. I do not have any pictures at the moment, but I have asked them to send me some and I will upload it once I get it. Also something that we all laugh and enjoy talking about is how apt the videographer had recorded the scene. During the Mappilai Azhaippu procession, the videographer had inserted the song "Meen Kodi theril manmatha rajan OOrvalam pogindran" (Tamil speaking people will understand the song)
This was how grand the occasion was celebrated back in those days. Now days, all the wedding halls have a tiny temple inside and the groom just walk to the temple and then come back. The only thing that bothers me when I am thinking of my mama's wedding is that my mama was down with Typhoid and all during his wedding all he ate/drank was curd rice and horlicks. We had a blast eating all the wonderful food though and talking about food, let's go to the recipe.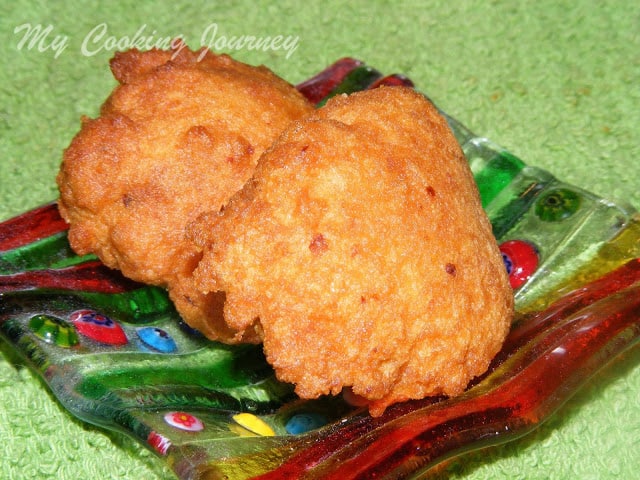 Preparation time – 10 mins plus an hour to soak the dal
Cooking time – About ½ hr
Difficulty level – Easy
Ingredients to make Aama Vadai – (makes around 25 small vadais)
Channa dal/kadalai paruppu – 1 cup
Toor dal/Tuvaram paruppu – ½ cup
Urad dal/ullutham paruppu – 1 tbsp
Green chilies – 2
Red chilies – 3
Asafetida – ¼ tsp
Salt – to taste
Curry leaves – few
Oil – to deep fry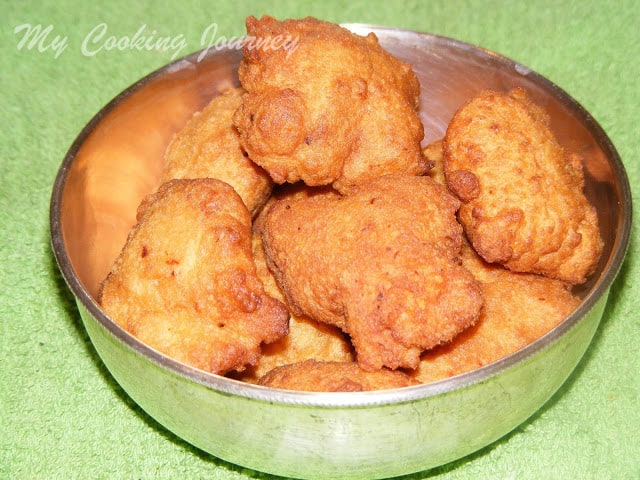 Procedure –
Wash the dals and soak them together for about an hour.
Drain the dals entirely and then grind it along with salt, green chilies, red chilies and asafetida into a coarse paste adding very little water. Make sure the batter is thick and you can form a ball with the batter.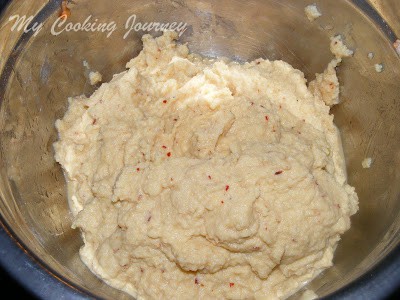 Now add the curry leaves to the batter and mix it well.
Heat oil in a deep kadai. Make small balls from the batter with your hands and then flatten it slightly and drop it into hot oil. Make sure that the oil is not smoking hot otherwise the vadai will become too brown on the outside and it will still be uncooked inside.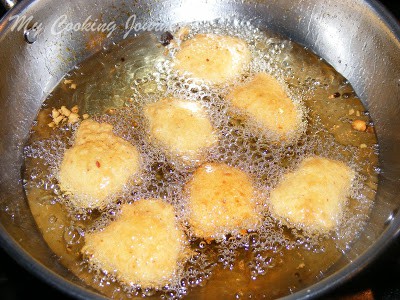 Fry on both sides until the vadais are golden brown and then drain them in a paper towel.
Serve hot with chutney!