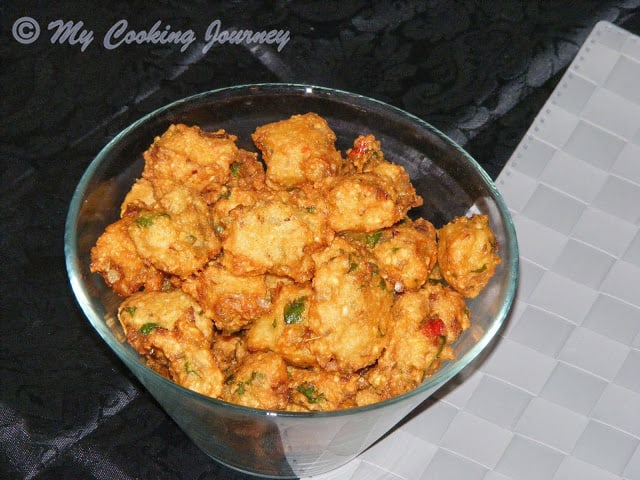 For the third day of journey through the region of Rajasthan, today I made a simple appetizer made from yellow Moong dal (payatham paruppu). This dish is again from Manjula's space. She made this fantastic spread as a part of the IFC challenge and this week, I have chosen few recipes from her spread.
This Moong Dal Vada was very simple to make and my kids loved it as their evening snack. It was perfect for the cold season. I have added a little bit of fennel seeds to the recipe (not a part of the original recipe) and that made these taste like the masala vadai's which is famous as a street food in South.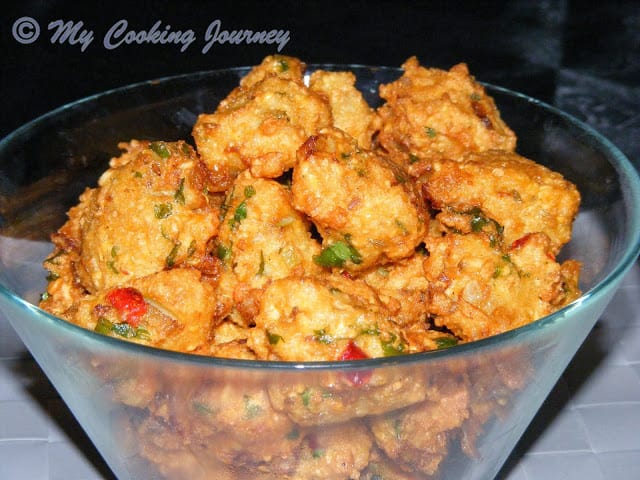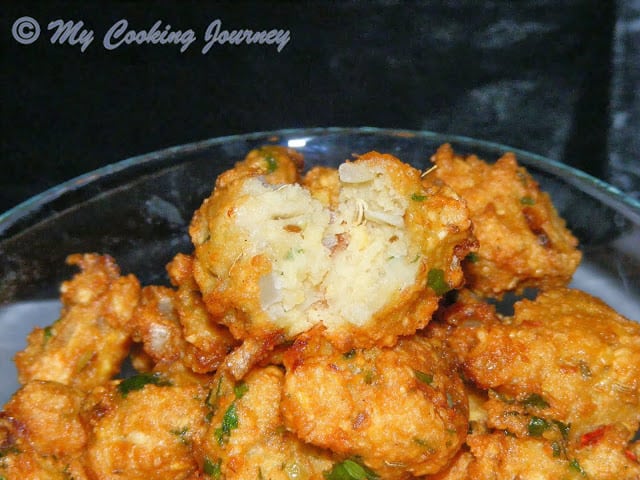 Preparation time – 10 mins plus 2 hrs to soak the dal
Cooking time – 20 mins
Difficulty level – easy
Ingredients to make Moong Dal Vada – Serves 4 as snack
Moong Dal/Payatham paruppu – 1 cup (soaked for about 2-3 hrs)
Onion – 1 small (chopped very fine)
Green chilies – 2 (minced)
Ginger – ½ inch piece (grated)
Cilantro – 2 tbsp (chopped finely)
Cumin seeds – ½ tsp
Fennel seeds – ½ tsp
Salt – to taste
Oil – for deep frying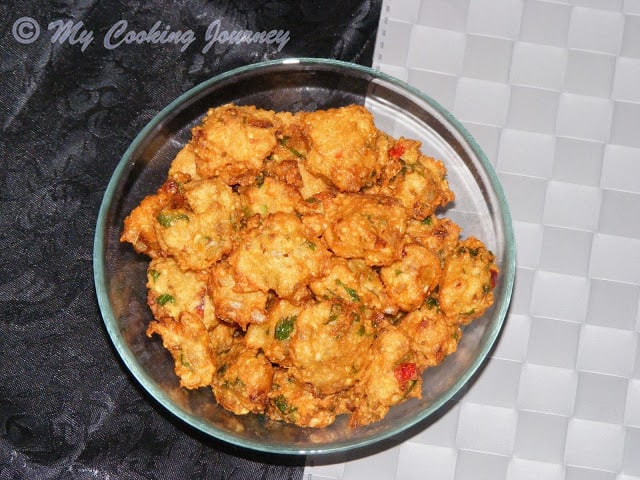 Procedure –
Wash and soak the moong dal in water for about 2 to 3 hrs. Drain it completely and grind it into a coarse paste adding no water. Make sure that the batter is little coarse and not too smooth.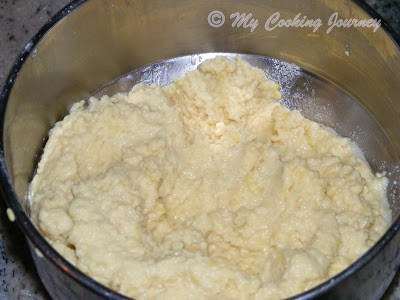 Now add the rest of the ingredients (except the oil) and mix well.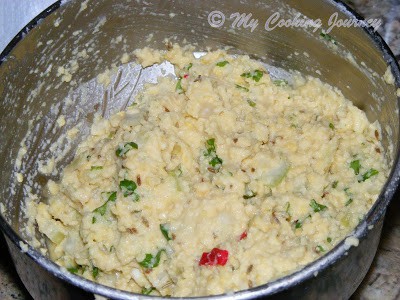 Heat the oil in a frying pan and once the oil has heated up, add little dumplings from the prepared batter and drop in into oil. Depending on the size of the pan you could add a few dumplings at the same time to fry.
Fry them until they are golden brown all around and then drain it on a paper towel lined dish.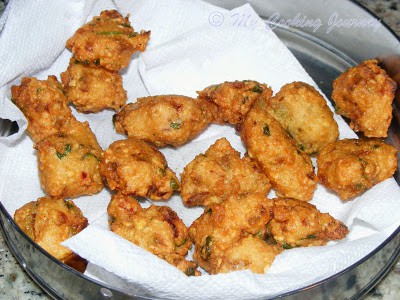 Serve hot with Dates chutney or ketchup!