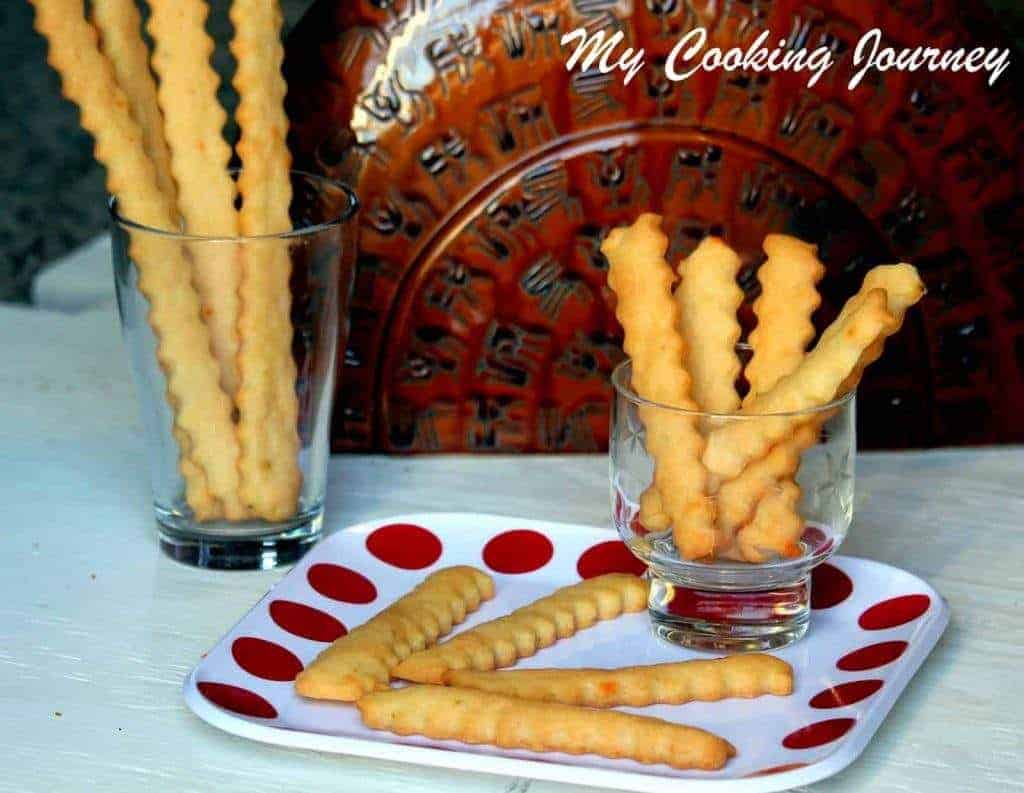 This is one of the most amazing savory bake that I have made in a while. I have to say thanks to Valli for giving us an opportunity to explore through some very interesting recipes. This week I am cooking from 3 different categories also called the stubs from Wiki pages. This recipe was under the food stubs and among so many recipes mentioned this was the first one I explored and stuck to it.
One main reason for choosing the recipe is because my little one loves savory snacks. He loves any savory cheese crackers and I thought this would be the best one to make for him. I was delighted when everyone including my husband were snacking on this the whole weekend. This recipe is very easy to put together and is a perfect one to snack on.
When reading about the recipe, I saw that this is a traditional food in the Southern United States. So, this is one more perfect recipe to celebrate our move to the South. People eat this as a snack or an appetizer. Traditionally, these straws are made using cheddar cheese. We can use any other cheese to make variations to the flavors. I have use Monterey Jack cheese with Jalapeno and Habanero peppers and this made the straws really spicy and tasty. If using plain cheese, I would highly recommend adding some heat to the dough, like cayenne pepper or crushed red peppers.
The dough is cut using a fluted pastry wheel to create a beautiful pattern. I do not own one and I was thinking of just using my pizza cutter, when my awesome husband came up with the idea of using our kid's play dough set wheel. My older one thoroughly enjoyed using their toy in the kitchen and helped me cut the straws.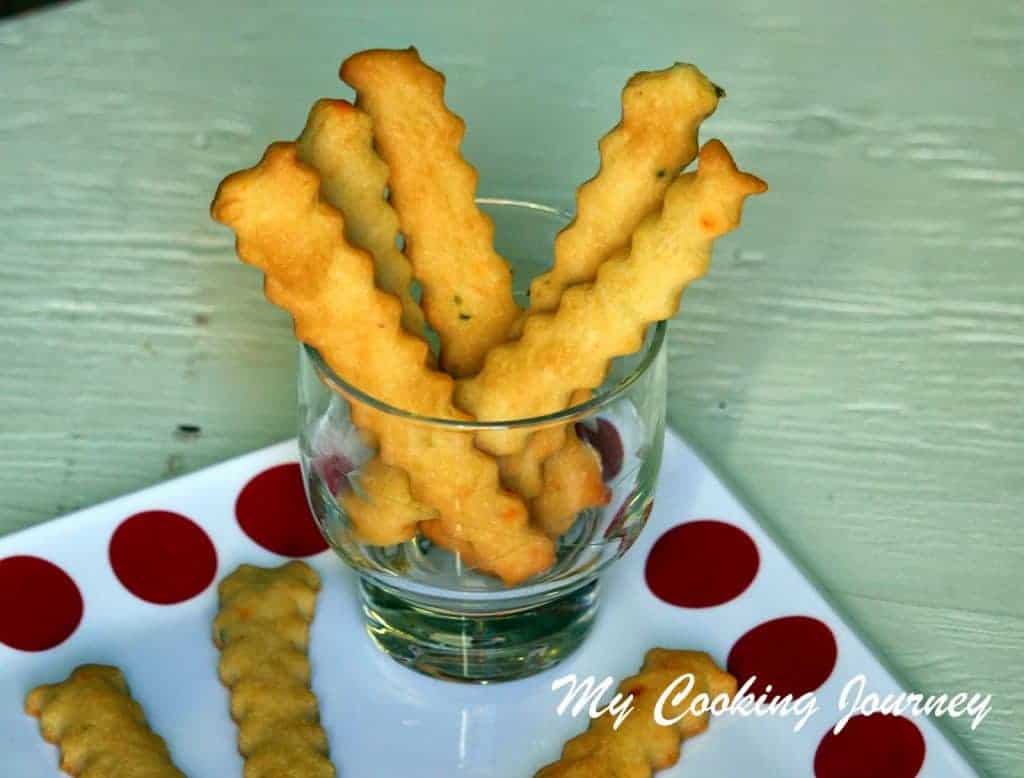 Preparation time – 10 minutes
Cooking time – about 18 minutes per batch
Difficulty level – easy
Recipe adapted from – Southern Living
Ingredients to make Spicy Cheese Straws – Makes about 18, 6 inch straws
All purpose flour – ¾ cup
Monterey Jack with jalapeno & Habanero or Cheddar cheese – 5 oz
Unsalted butter – 4 tbsp (softened)
Salt – ½ tsp
Crushed red peppers – ½ tsp (if using plain cheese)
Milk – 1 tbsp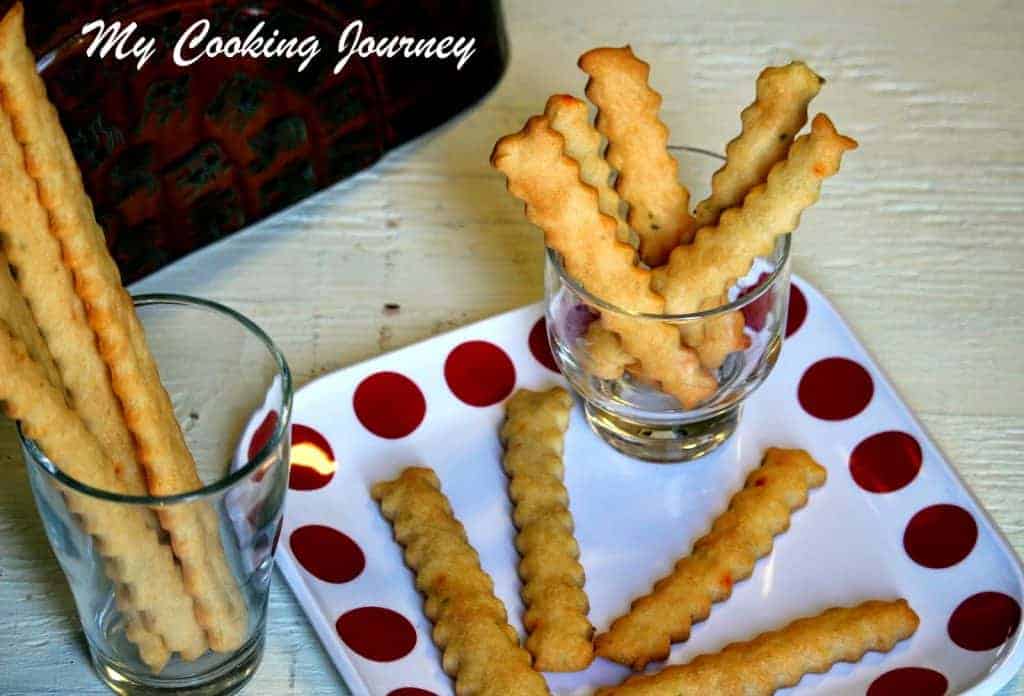 Procedure –
Using a fine grater, grate the cheese.
In the food processor bowl, add the flour, cheese, salt and butter.
Pulse the processor few times until the mixture resembles coarse crumbs.
Now add 1 tbsp of milk and run the processor for about 5-10 seconds until the mixture forms soft dough.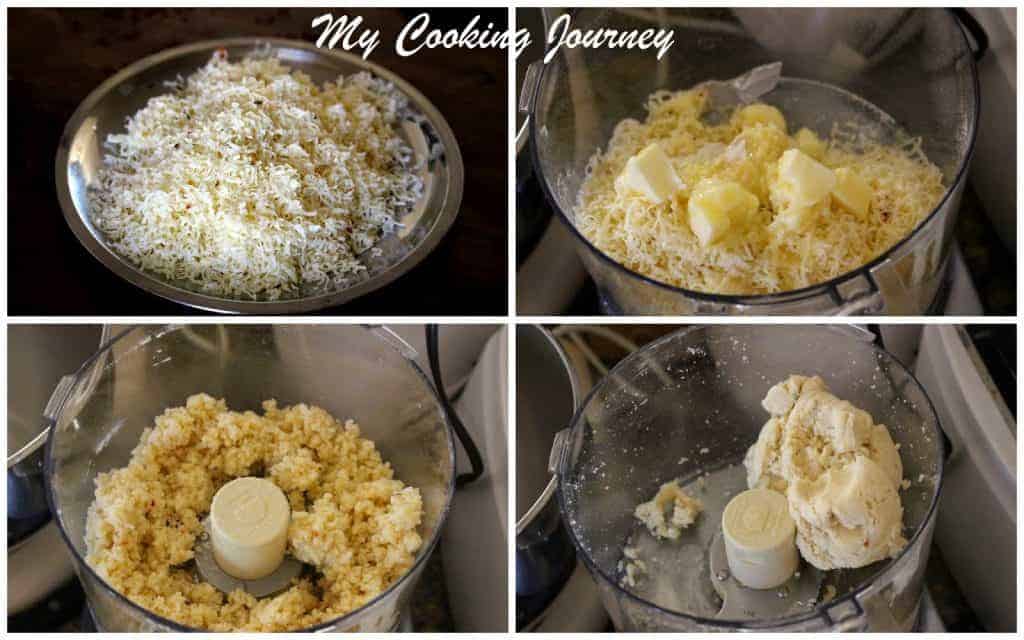 Gather the ball and wrap it in plastic. Refrigerate the dough for about 10-15 minutes to make it easier to roll.
Dust the surface liberally with flour and then roll out the dough into a 12 x 10 rectangle.
Using a pizza cutter or a fluted pastry wheel cut the rolled out dough into ½ inch straws.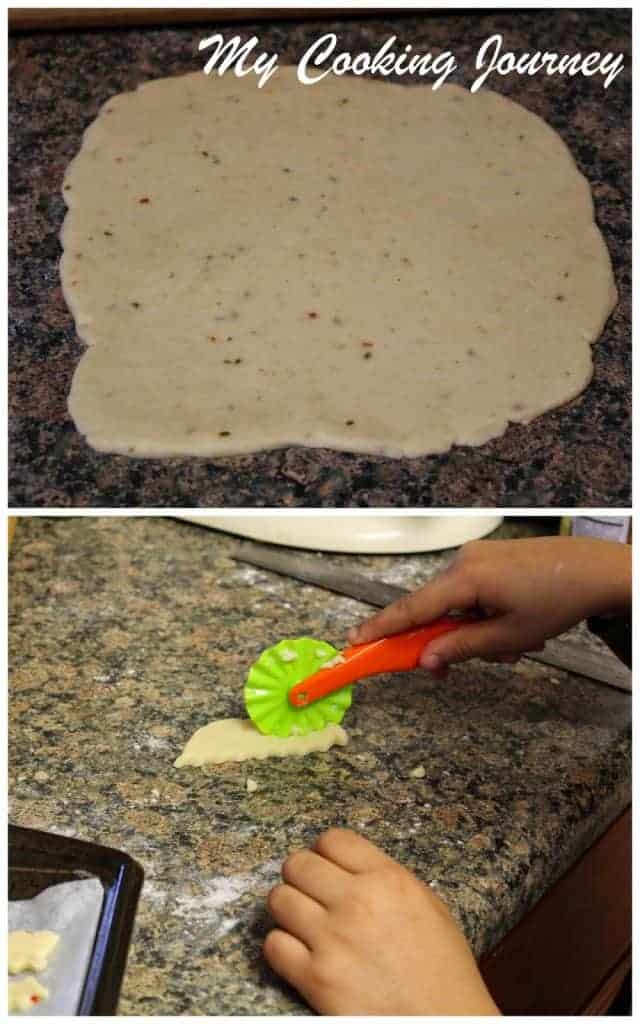 Transfer the cut dough carefully to a parchment lined cookie sheet.
Bake in a preheated 350 F oven for about 15-18 minutes, or until the straws are golden brown in color.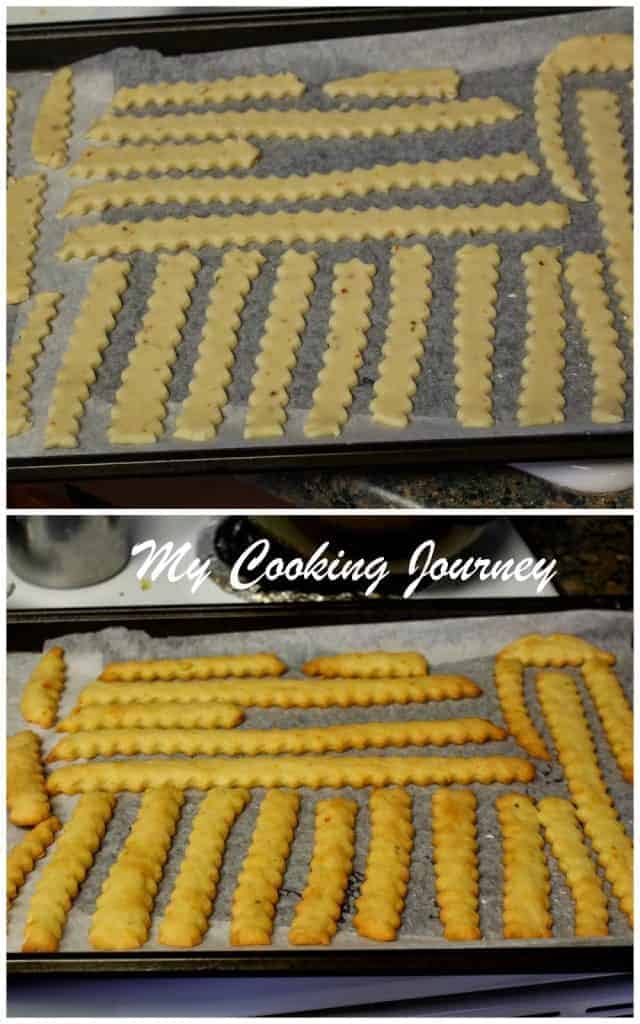 Cool entirely in a rack and then store in an air-tight container.