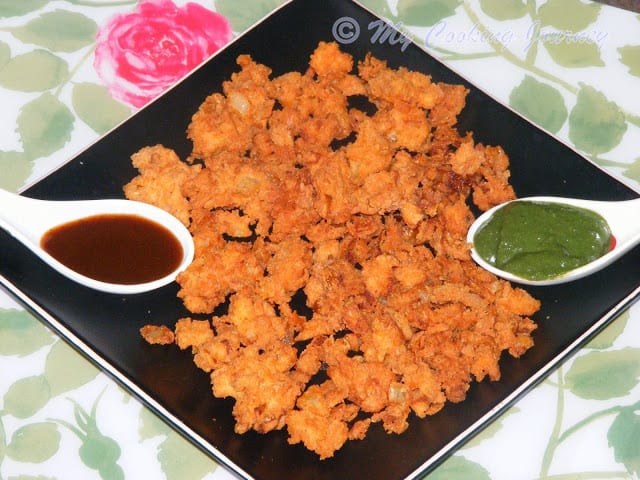 After a crazy busy day today, I came home to find that I had nothing made for dinner and also had to make something for the last of BM. I had my day planned out differently and it turned out quite different. I was going to be baking something for the BM and I had everything lined up only to find that I had no flour in the house. I had an appointment soon and had no time to run to the store, so I had to cancel my plan and think of something else to make. I came back home much later than I expected and had only about 45 minutes before I had to run out again on my evening rounds with my boys. So I decided to make this quick pakoda from the famous Mallika Badrinath's - Snack's special book.
This pakora was a life saver as it filled up my kid for his evening run and I was also able to leave some for my husband to eat once he got back from work. The pakoras took me only about 20 minutes to make from start to finish. So here it goes as my last day post for Evening snacks category. The pakoras were sweet and spicy and I served it with some green chutney and sweet chutney.

Preparation time – 5 mins
Cooking time – 20 mins
Difficulty level - easy
Ingredients to make Pakoda – Serves 4 as snack
Kadalai maavu/besan/chick pea flour- 1 cup
Rice flour – ½ cup
Onion – 1 large (finely chopped)
Green chilies – 2 (thinly cut)
Ghee – 2 tsp
Baking soda – a pinch
Salt – to taste
Red chili powder – 1 tsp
Oil – to deep fry
Cilantro – few (finely chopped)
Procedure –
In a wide bowl, add the baking soda to 2 tsp of ghee. Using your fingers rub the soda in the ghee until it turns white and frothy.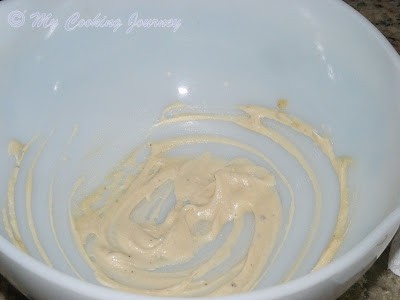 In another bowl, mix the flours, red chili powder and salt. Add this to the ghee mixture and mix well. Now add the finely chopped onions, green chilies and cilantro and mix well.
Use very little water and make thick dough. The dough should be pretty crumbly and should break apart easily and when dropping in oil.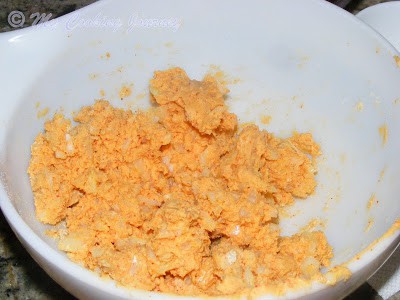 Meanwhile heat the oil for deep frying. Now take a handful of the dough and crumble it into the hot oil.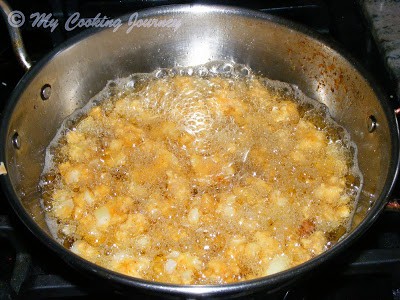 Fry until golden brown and then drain on paper towel lined bowl.
Serve the Pakoda hot with ketchup or sweet chutney!