When Valli announced the themes for Blogging marathon, I was really excited. There were few categories which I really wanted to cook for and I wrote to her asking to get me in these themes for sure. And she was nice enough to get me in the themes that I wanted and here I am making the recipes under the theme Tea Kadai Menu for the next 3 days. Also to make this category more exciting Valli gave us a list from which she wanted us to make one for each day. The list was to make sure that people do not settle for the easier items available in the tea/coffee shops and also take up something a little more challenging.
Tea kadais or roadside tea/coffee shops are a common site in every Indian city. The tea and coffee they serve in these shops do have a separate kick to them that we do not get from whatever we make at home. At the same time a bite of the spicy masala vadai and then a sip from the steaming hot tea glass will make every evening a memorable one. I remember my days in post graduation when a tea shop opposite to our college was our meeting place where we used to sit before and after classes (did I miss saying also during classes?)
The masala vadai that they serve in these tea shops are fortified version of the regular Aama vadai or paruppu vadai that we make during occasions. I am not a big fan of regular aama vadai, but these fortified versions are my favorite anytime of the day. These vadais are also made slightly larger and flatter than the aama vadai we make at home.
Being summer vacation here and kids at home, I truly enjoyed making these recipes for them. My son absolutely loved these vadais and ate much more than his usual for his dinner. Do try making these at home and I am sure it will bring all the nostalgic memories from your childhood/teen years.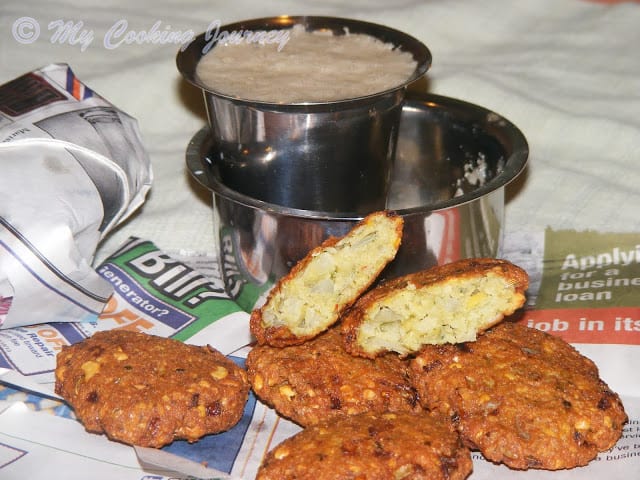 Preparation time – 10 mins plus 2 hrs to soak the dals
Cooking time – about 30 mins
Difficulty level – easy
Ingredients to make Masala Vadai – makes 20 medium vadais
Kadalai paruppu/channa dal – 1 cup
Thuvaram paruppu/ toor dal – 2 tbsp
Rice flour – 1 tbsp
Green chilies – 2
Red chilies – 2
Mint leaves – 10-15 leaves
Cilantro – few (3-4 stems)
Ginger – 1 inch piece
Garlic – 3
Sombu/fennel seeds – 1 tsp
Onion – 1 large (chopped finely)
Salt – to taste
Oil – for deep frying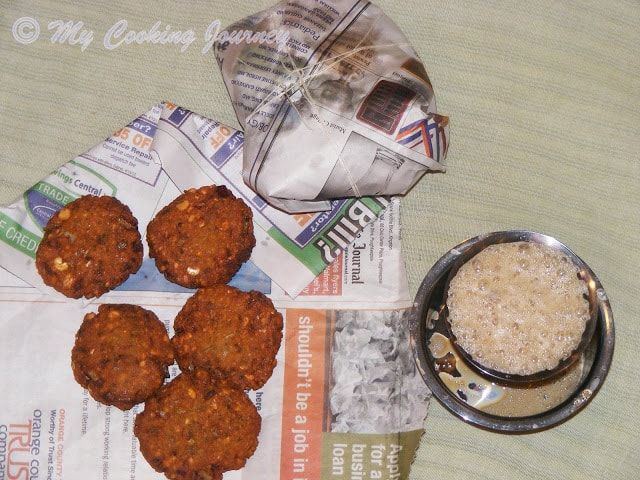 Procedure –
Wash and soak the kadalai paruppu and thuvaram paruppu for couple of hours. Then drain them in a colander and keep aside.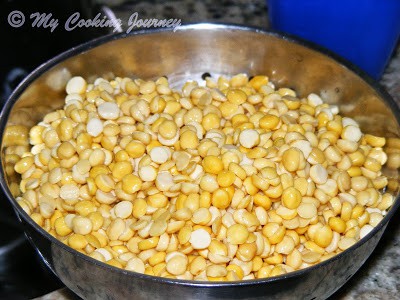 Meanwhile, grind the fennel seeds, ginger, garlic, mint leaves, cilantro, green chilies and red chilies into a paste.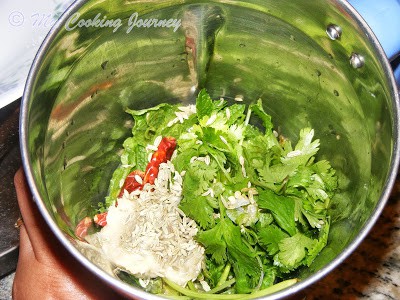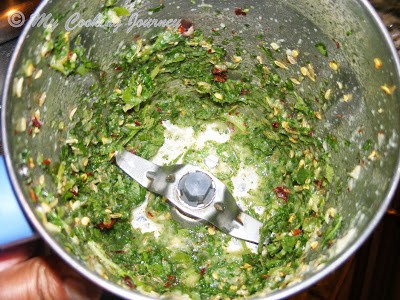 Now add the soaked and drained dals to the mixer and grind it coarsely without adding any water. If the mixer seems to be getting stuck, add couple of teaspoons of water and then grind. Make sure that you grind the batter coarsely and not fine. It is absolutely fine to have few pieces of dals left whole. Also add salt when grinding.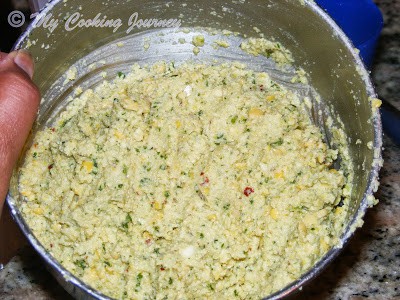 After grinding leave the batter in the refrigerator for at least half an hour. This step helps to not soak up lots of oil when deep frying.
In the meantime, chop the onions finely and add this to the chilled vadai batter. Also add the rice flour and mix everything well.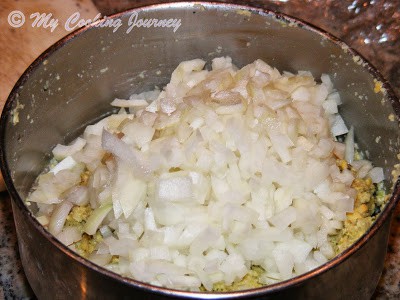 Heat oil in a kadai. Take a handful of batter in your hand and make a ball out of it.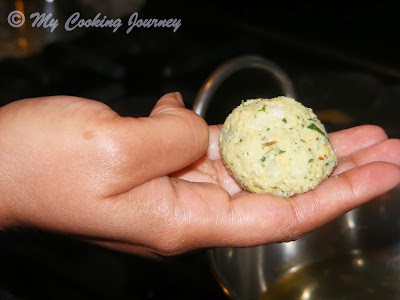 Now flatten the ball using your palm and then drop this into hot oil.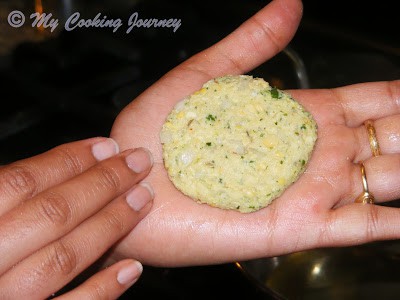 Fry the vadais on both sides until golden brown and then drain them out on paper towels. Note that these vadais are usually a bit on the darker side.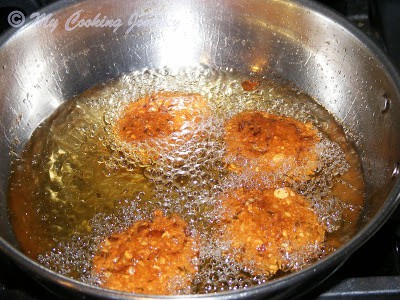 Serve with steaming hot coffee and enjoy the spiciness with every sip of the coffee.