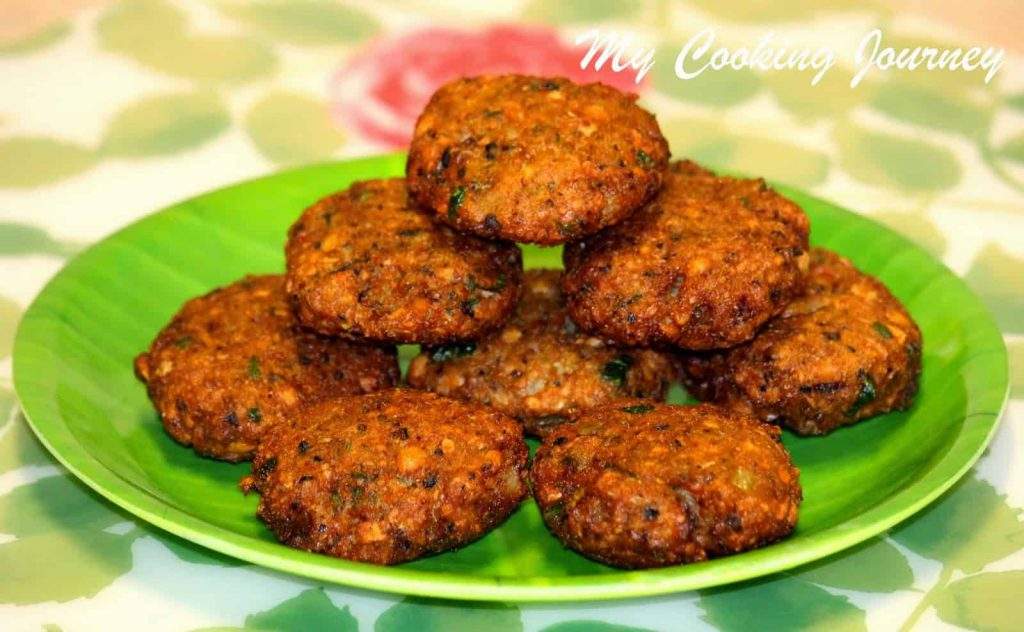 This week I chose to do North Indian appetizers as a theme for Blogging Marathon. I chose this theme, as I noticed that this is one area that my blog has been lagging a bit and I wanted to get more starters and appetizers in the space. Karamani is something that I have not cooked with a lot. Few recipes that make often with karamani is the sundal. I have both the sweet karamani sundal and the savory sundal in the blog. Also karamani is an important ingredient in the Karadayan Nombu Adais.
I had this recipe bookmarked from Nishamadhulika a while ago. I made this last evening and my family just loved it. It was amazing to see how crunchy the vadai was on the outside and soft on the inside. There was no difference between this vadai and the masala vadais made out of Channa dal. If you have some black eyed beans in the pantry, I would definitely suggest that you try this recipe.
I also noticed that this vadai did not become soggy when kept for about an hour. This could hence be a very good starter recipe when cooking for a party. You can make the vadais in advance (about couple of hours ahead). Warm it in the oven in the lowest setting before serving.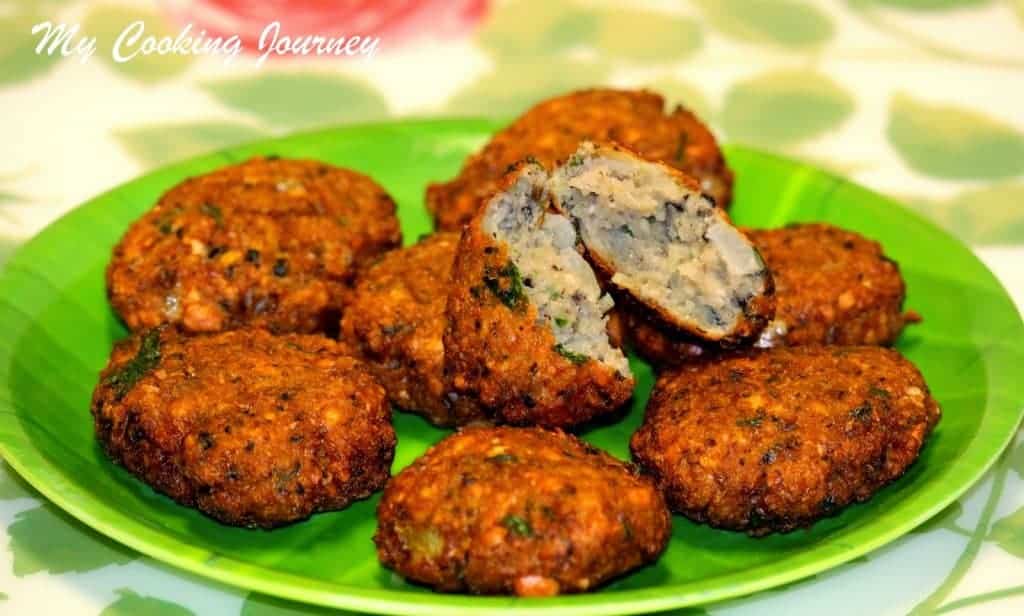 Preparation time – 10 minutes plus 6-8 hours of soaking time
Cooking time – about 20 minutes
Difficulty level – easy
Ingredients to make Lobia Vada – (makes about 18 medium vadas)
Lobia / Karamani / Black eyed beans – 1 cup
Onion – 1 medium (finely chopped)
Cilantro – a good handful (finely chopped)
Cumin seeds – 1 tsp
Green chilies – 3 or 4 (finely minced)
Ginger – 1 inch piece
Salt – to taste
Oil – for deep frying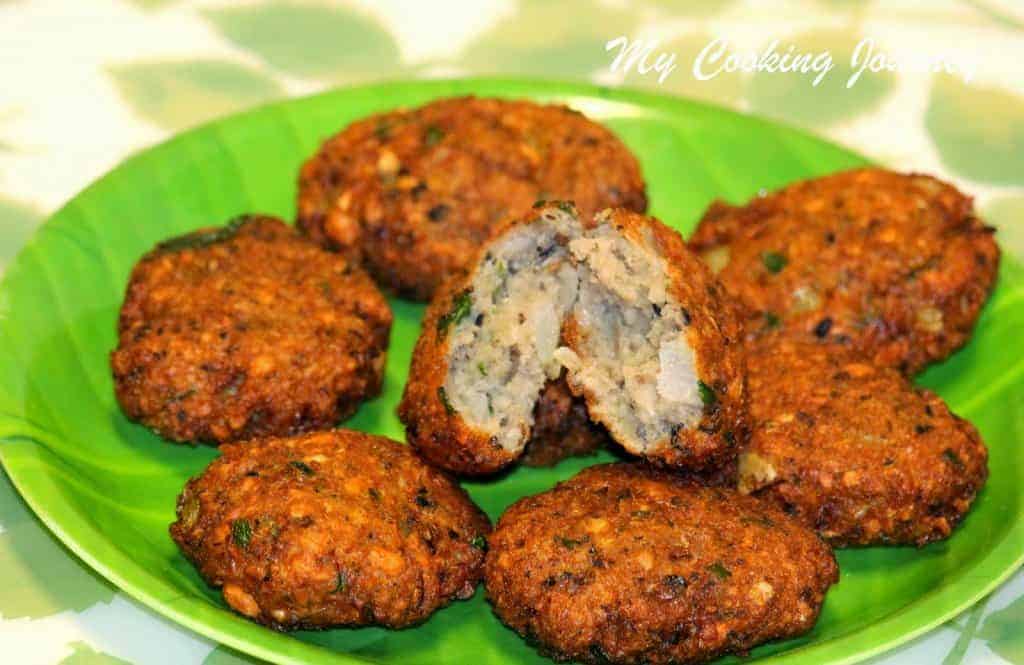 Procedure to make Lobia Vada –
Wash and soak the lobia/karamani in plenty of water for about 6-8 hours. I soaked mine in the morning and then made the vadai in the evening. I also soaked it in hot water just to help speed up the soaking process.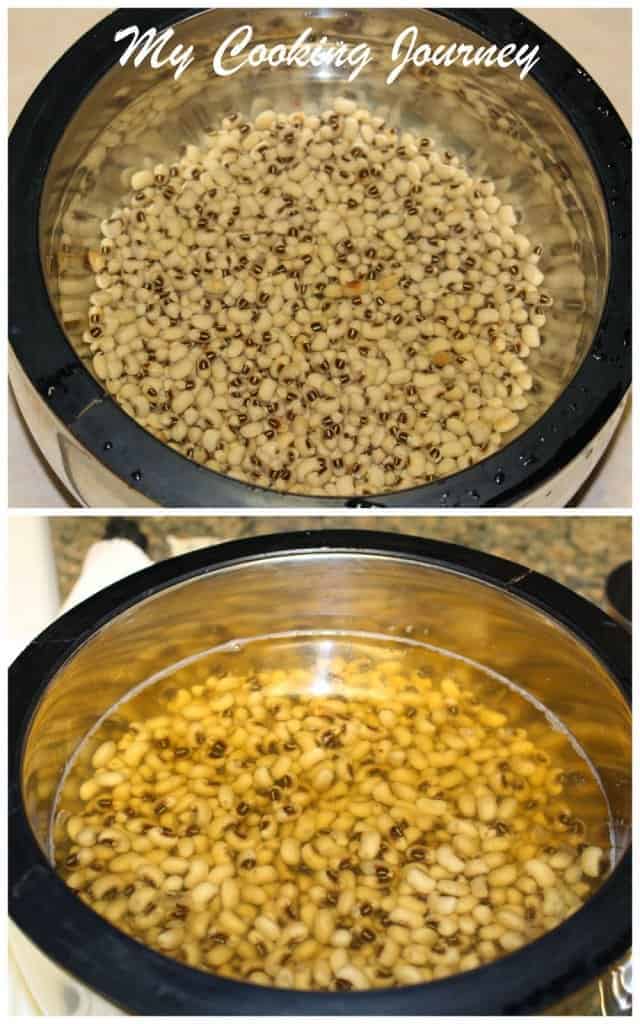 Drain the soaked karamani and grind it in the blender or food processor along with green chilies, ginger, cumin seeds and salt. Make sure that you grind the batter coarsely. Make sure that the karamani is drained well and there is not much water. You need the batter to be quite dense. You can sprinkle water as you go along when grinding.
Remove the ground batter in a bowl and add the chopped onions and cilantro. Mix well.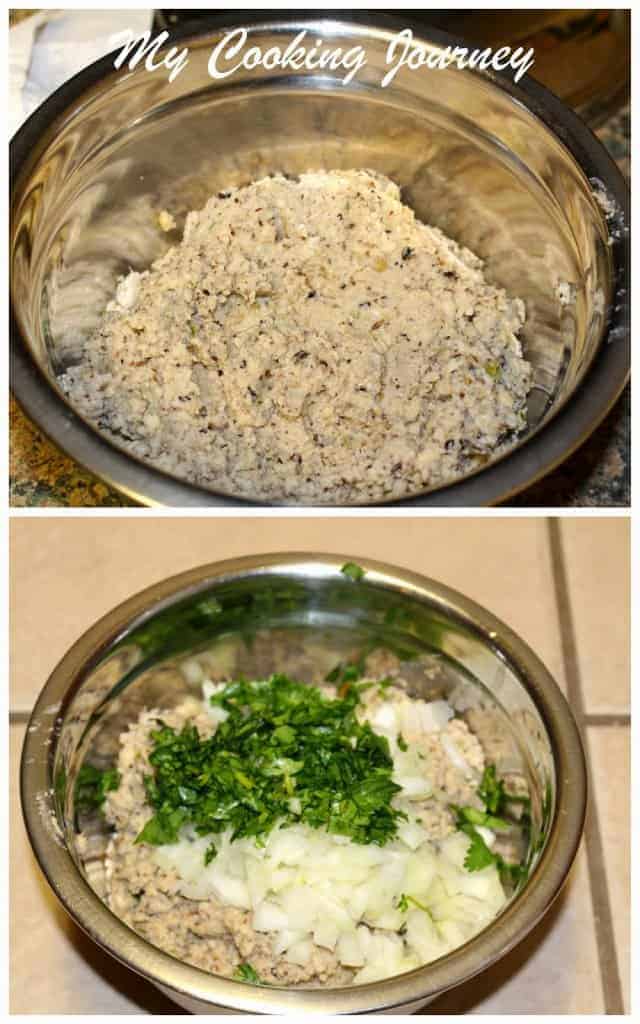 Meanwhile, heat the oil for deep frying. When the oil is hot, start forming the shape of the vada. Take a small handful of batter and form a ball in your hands. Now flatten it on a thick plastic bag (or your hands if you are comfortable) and slide it carefully into the oil. Add about 4-6 vadas in the oil, depending on how big your kadai is.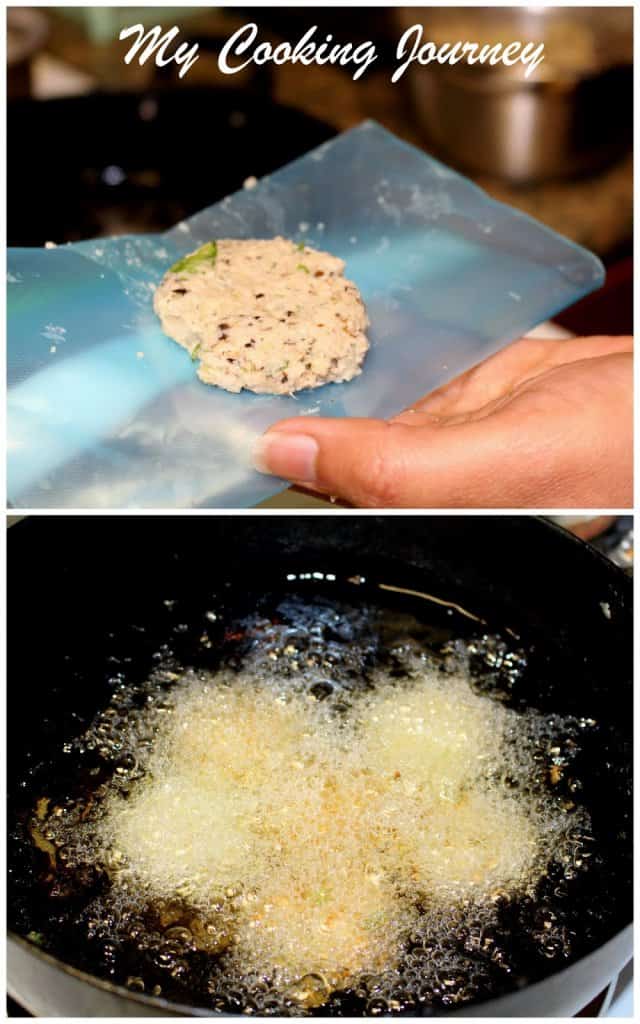 Fry them on both sides until golden brown and remove it on a paper towel lined bowl. Make sure that you fry the vadas in medium heat, or else it will still be raw inside. Repeat with rest of the batter.
Serve hot with chutney or ketchup!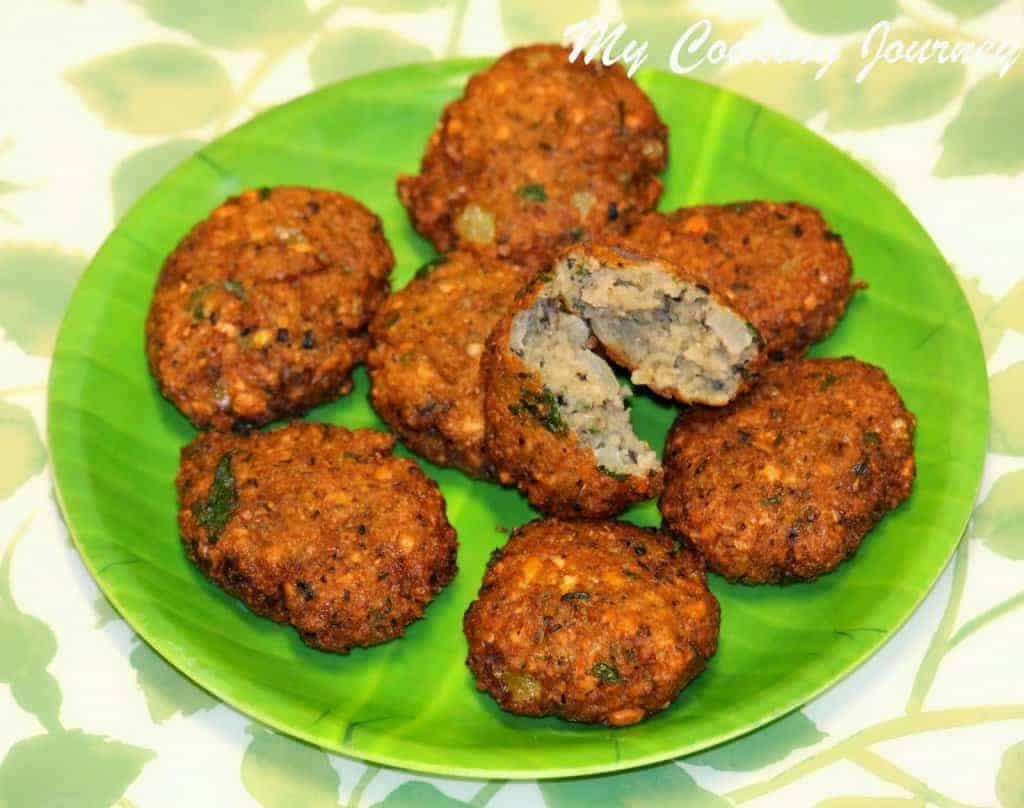 Check out the Blogging Marathon page for the other Blogging Marathoners doing BM#47