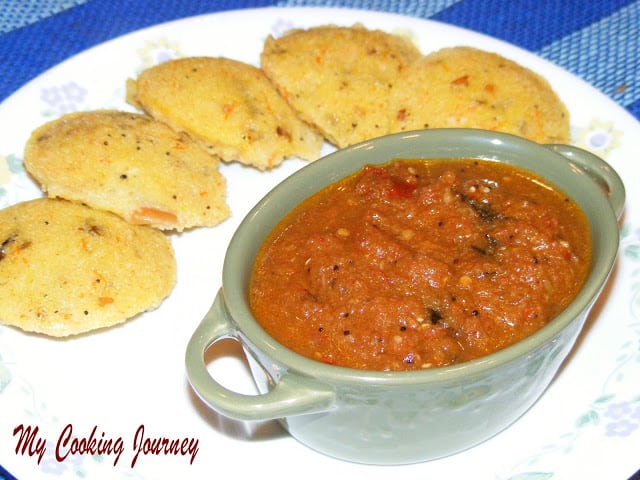 Growing up I never ate too much of garlic at my parents house. My dad absolutely hates garlic in any of the dishes, so me and my mother eat dishes with garlic when my father is away of trips. After marriage, since my husband has no reservations against garlic we eat it often. This, Kara Chutney, recipe is from my friend, Janani's blog and her recipe can be found here, https://redchillycurry.com/?p=3559. The minute I saw this recipe, I thought to myself that my mother would love this. I called her up right away and asked her to try it when my father is touring.
My friend mentioned that this chutney pairs up well with paniyaram. We loved it with the idlis and I am sure it should taste great with any idli, dosai or vadai. Next time I am going to try this with some Venn Pongal. Let me know what you paired up this chutney with?

Preparation time – 5 mins
Cooking time – 15 mins
Difficulty level – easy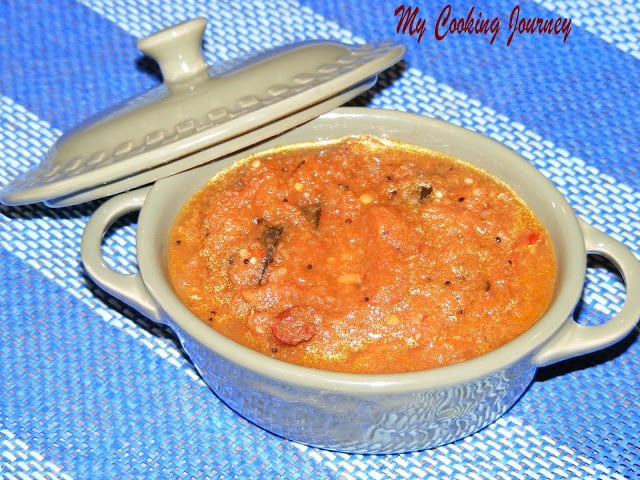 Ingredients to make Kara Chutney – (serves 4)
Shallots (small onions) – ½ cup (I used shallots since I did not have any fresh small onions in hand)
Red chilies – 3 (if you really like it spicy go ahead and add more)
Garlic – 3 cloves
Tomatoes – 4
Tamarind – a small piece
Salt – to taste
Seasoning –
Oil – 2 tsp
Mustard seeds – ½ tsp
Ullutham paruppu/Urad dal – 1 tsp
Curry leaves – few
Asafetida – ¼ tsp
Procedure to make Kara Chutney –
Grind Shallots, red chili and garlic into a coarse paste adding no water or very little water.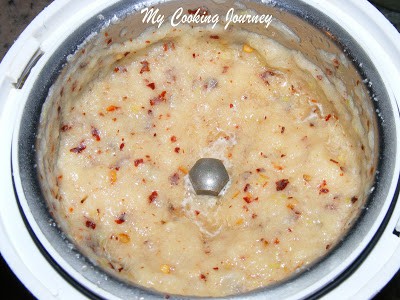 In a pan, add the oil and heat it up. Once heated, add all the seasoning ingredients and let them sputter.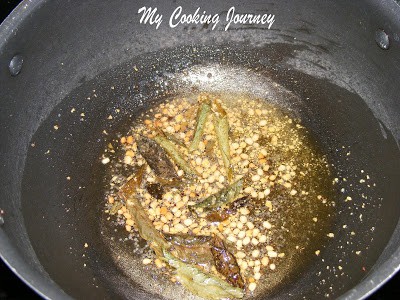 Now add the ground paste to the pan and sauté till the raw smell disappears, about 3-4 mins.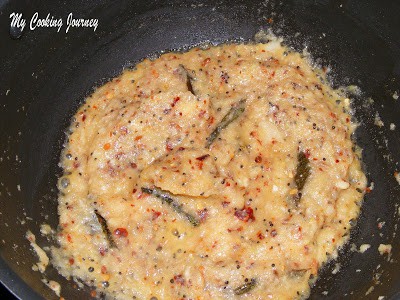 Meanwhile grind the tomatoes and tamarind into a paste and keep it ready. Once the shallot mixture cooks, add the ground tomatoes to it and let it come to a boil. Let the mixture sauté well and once they thicken up a bit, add the salt. If the salt is added in the beginning, the chutney will splatter a lot when boiling. Hence, it is always better to add the salt when the mixture cooks for a while and thickens up.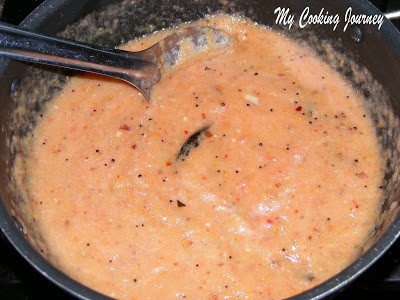 Let it come to the preferred consistency and then turn off the flame.
Serve with Idlis. Dosai's or paniyaram!