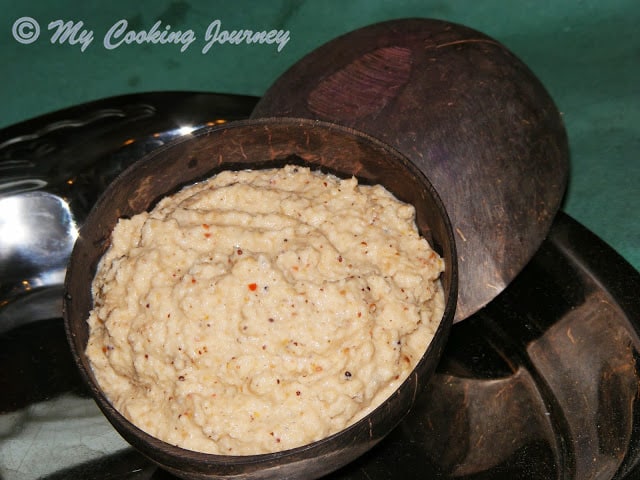 For the final week of the BM 30, I am doing native dishes for the next 3 days. I belong to South India with my father's side native being a village near Mayiladuthurai in Tanjore district. We still have our ancestral home back in the village, which we visit during our every trip to India. Also my paternal grandmother was a great cook. Lot of my cooking skill and style comes from her. She is not among us now, but her memories are always alive in our thoughts.
So for the first day, I am making comfort food. Thengai thuvayal was always one of the dishes that my mother made after a long busy day. This is very easy to make and takes only few ingredients to put it together. So on the days when my mother had been busy or when there are not many vegetables to cook with, she makes this as a quick fix for dinner. This thuvayal tastes wonderful with hot rice with a dollop of nei (ghee) or some nallaennai (gingelly oil). All you need on the side is some sutta appalam (dry roasted papad).
Ingredients to make Thengai Thuvayal – serves 4
Grated fresh coconut – 1 cup
Ullatham paruppu /urad dal – 2 tbsp
Mustard seeds – 1 tsp
Red Chilies – 3 or 4
Asafetida – ¼ tsp
Oil – 2 tsp
Tamarind – a tiny bit (or ¼ tsp of tamarind pulp)
Salt – to taste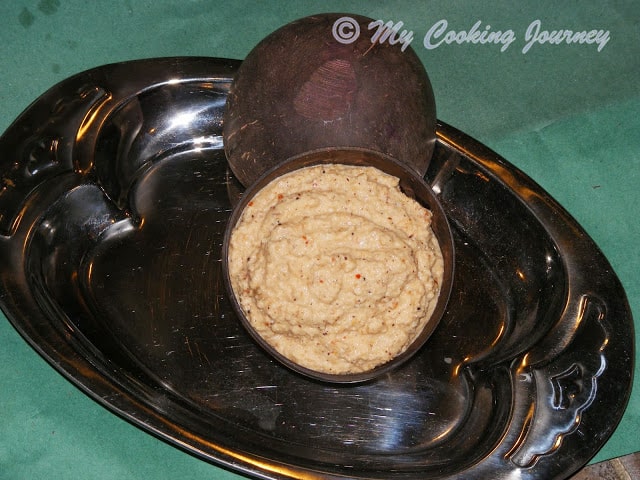 Procedure –
Heat oil and add the mustard seeds. When the seeds splutter, add the ullatham paruppu, red chilies and asafetida and fry until the paruppu is golden brown.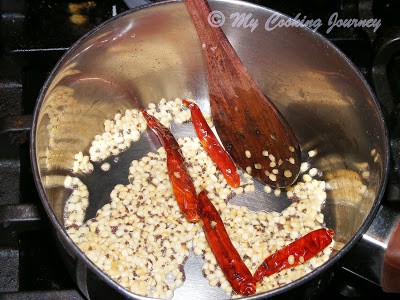 Now add the grated fresh coconut and fry it for 3-4 more minutes in low flame. Take care not to burn the coconut. The coconut need not be fried until it is brown.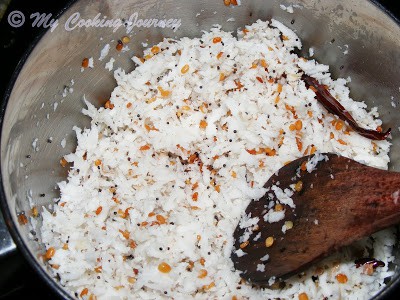 Cool down the coconut mixture slightly and then put it in a blender along with salt and tamarind.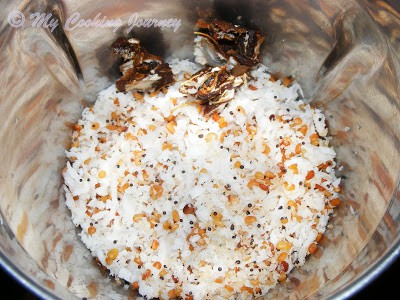 Grind it into coarse paste adding little water.
Serve with hot rice!