Masoor dal Chutney is a very aromatic chutney made with pink lentils, garlic and spices.
It is a great accompaniment with idli or dosa.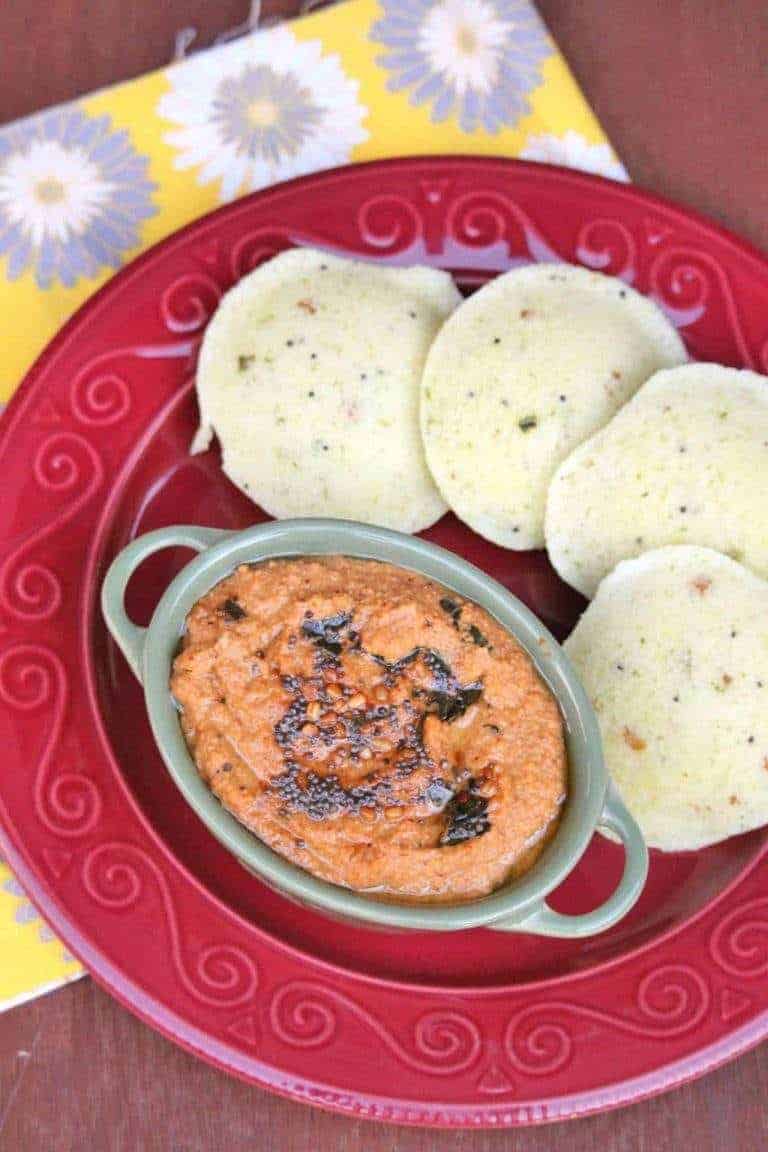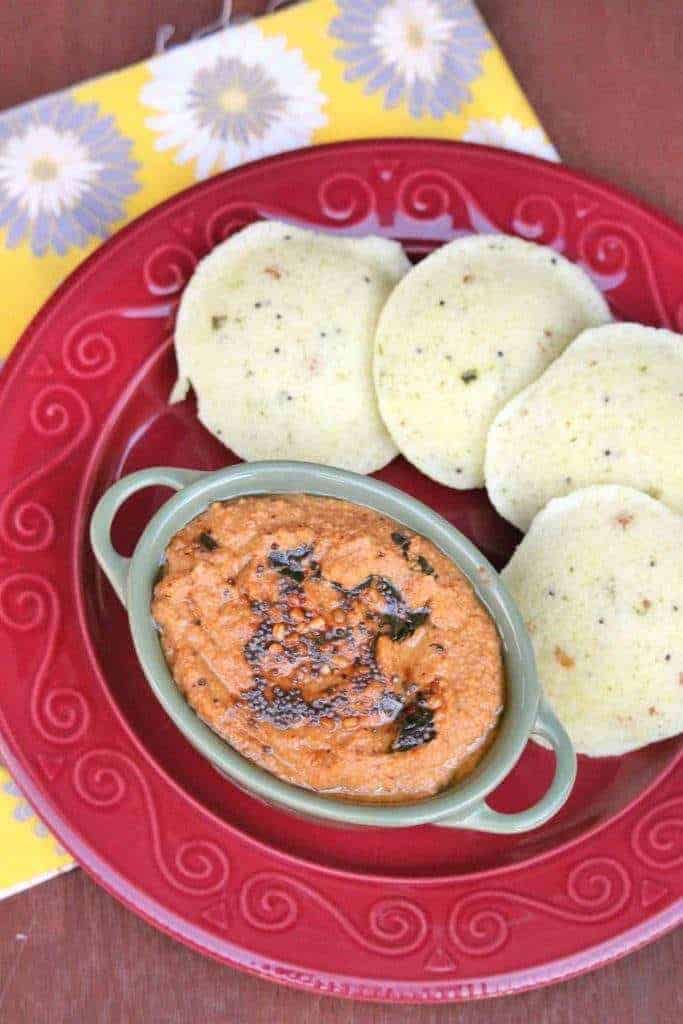 It was a lot of fun exploring some very new lentils for this weeks BM theme. Masoor dal is nothing new to me as it is one of my very favorite lentil. I make dal, pongal, use it as one of the lentils in adai, but have never thought of making chutney with it until I saw this recipe for it here. After having made two subzis in the series I was looking for something different and this was the perfect choice.
I would say the flavor resembled Paruppu thogayal to some extent but adding the coriander seeds and cumin seeds added an additional layer of flavor. Being garlic lovers, I did not omit the garlic in the recipe, but this could be made without the garlic.
We ate it for dinner as a side for rava idli. I had a little bit of leftover that I ate along with thayir saadham (yogurt rice) the next day and it was delicious. The masoor dal chutney was very quick to make and definitely a good alternate to the routine coconut chutney.
Do check out the other chutney recipes that I have in the blog –
Coconut chutney
Onion, tomato and cilantro chutney
Urad dal chutney
Bombay Chutney
Hmarcha Rwat – Roasted Green chili chutney
Goan Special coconut chutney
Chettinadu Milagai Chutney
Kara Chutney
Onion chutney
Peanut chutney – version 1
Peanut chutney – version 2
one more Peanut version – version 3
Preparation time – 5 minutes
Cooking time – 10 minutes
Difficulty level – easy
Recipe adapted from – Vegetarian Indian Recipes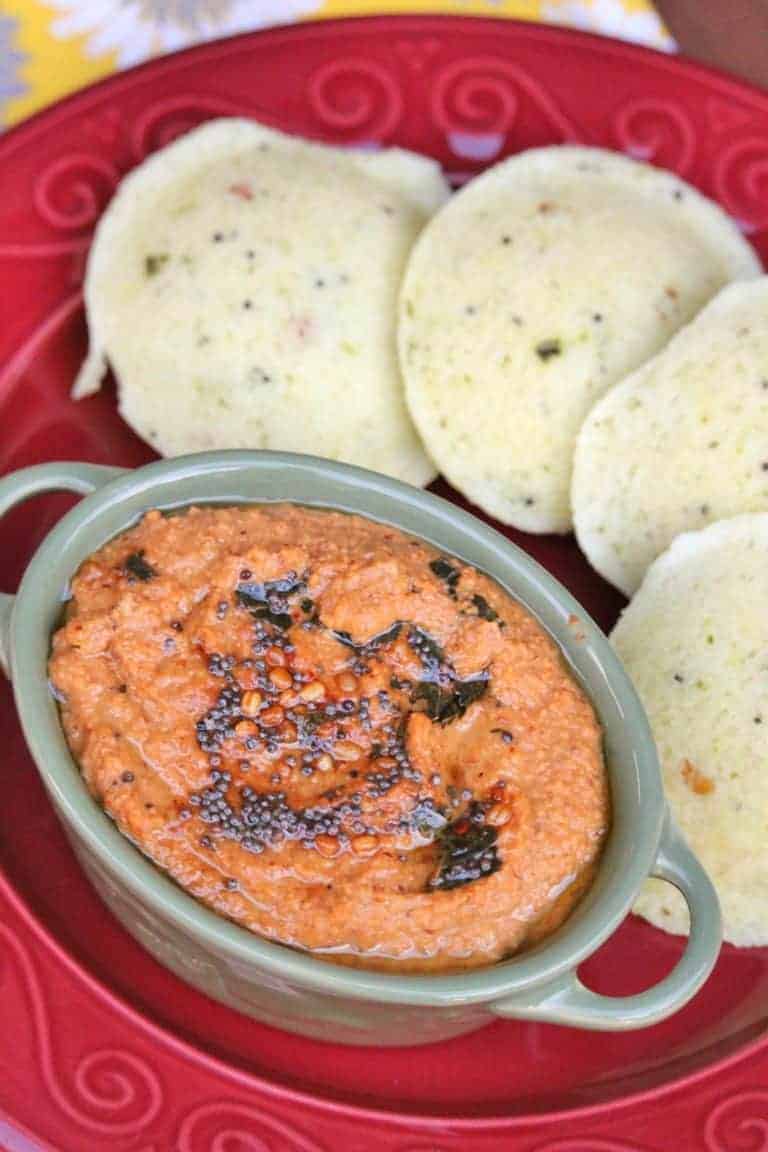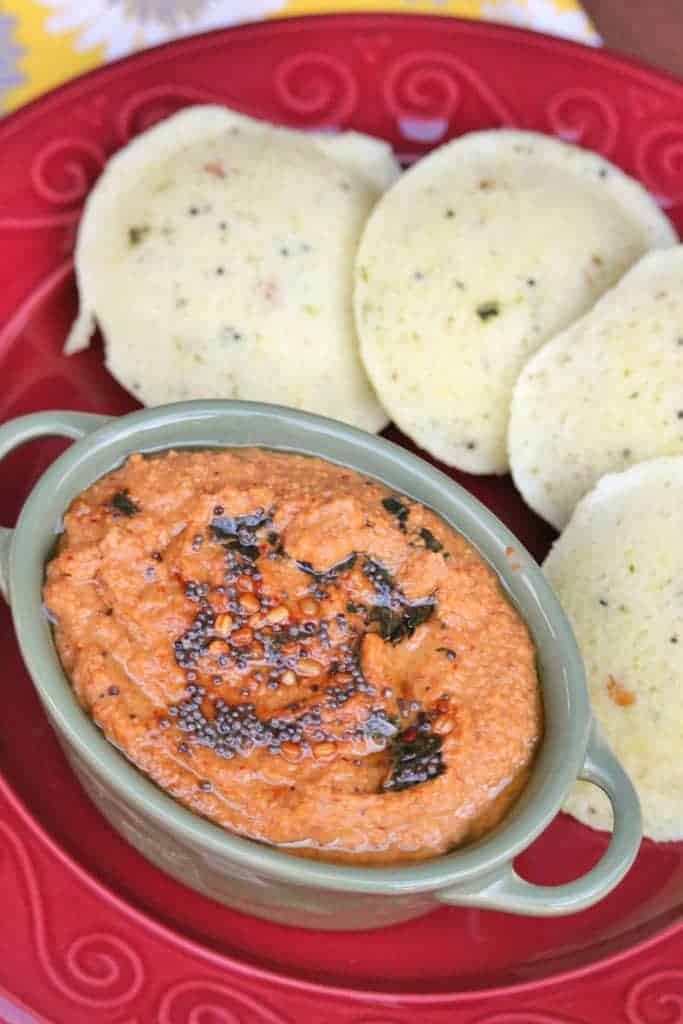 Ingredients to make Masoor Dal Chutney – serves 4 to 6
Masoor dal / Pink lentil – 1/2 cup
Coriander seeds – 1/2 tsp
Cumin seeds – 1/2 tsp
Red chilies – 4 or 5 (adjust based on your spice level)
Garlic – 2 cloves (optional)
Tamarind – a tiny piece
Jaggery or sugar – 1/2 tsp
Salt – to taste
oil – 1 tsp
For seasoning –
Oil – 1 tsp
Mustard seeds – 1/2 tsp
Urad dal – 1/2 tsp
Curry leaves – few
Asafetida – 1/4 tsp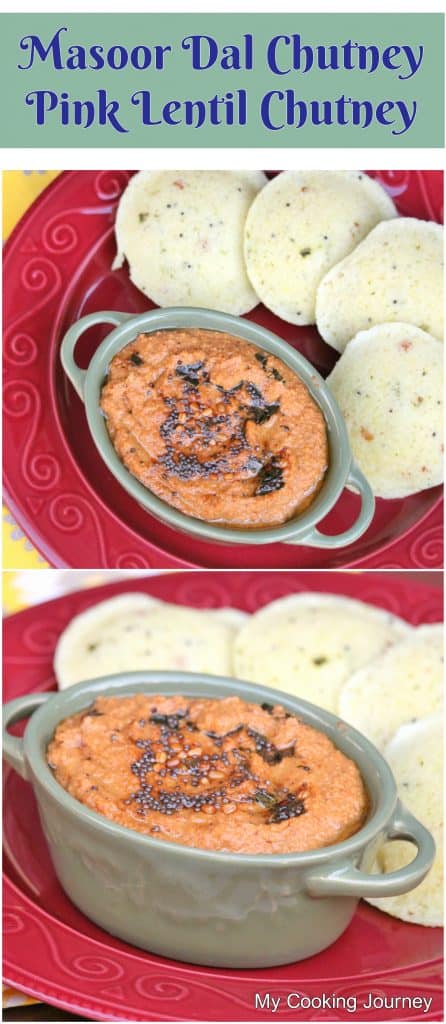 Procedure to make Masoor Dal Chutney –
Dry roast the lentils until they are aromatic and start changing color. Masoor dal roasts really quickly and so keep the flame low and keep stirring all the time.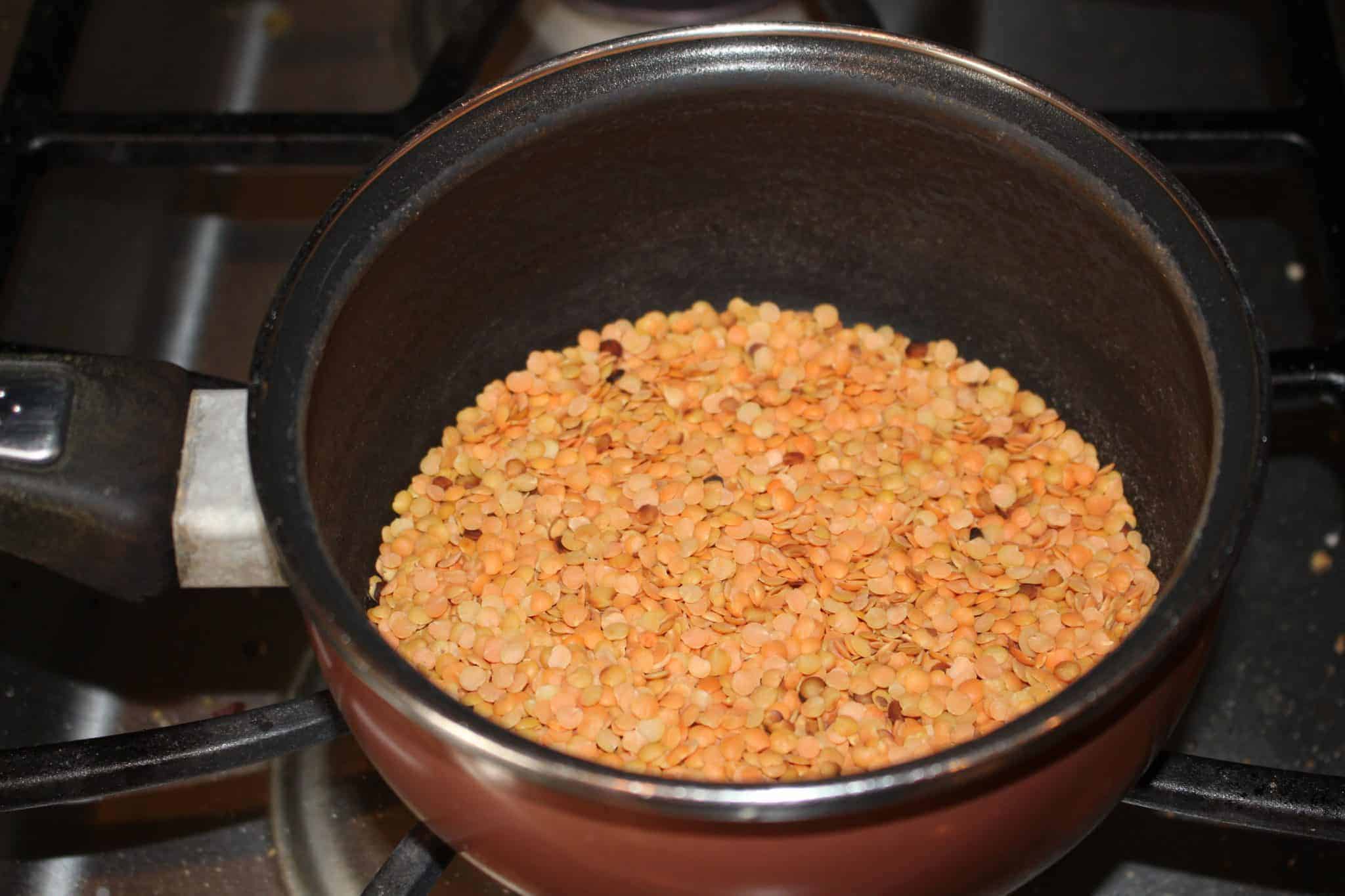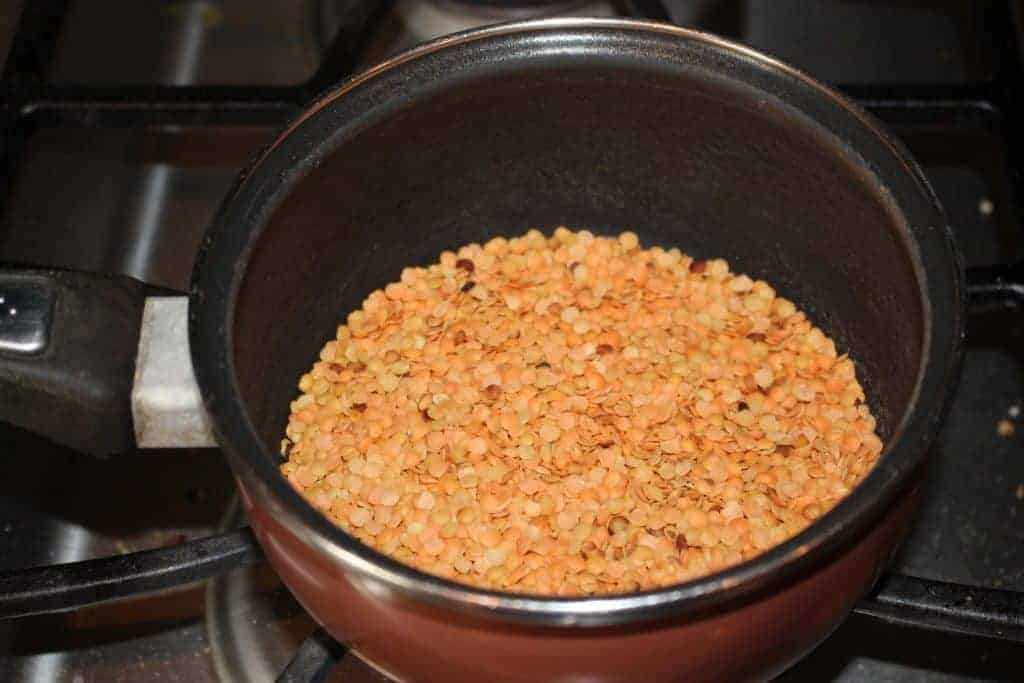 Transfer the roasted lentils on a plate and in the same pan, heat 1 tsp of oil. Add the coriander seeds, cumin seeds, red chilies and garlic and fry them until they are aromatic. At the end add the tamarind piece and jaggery.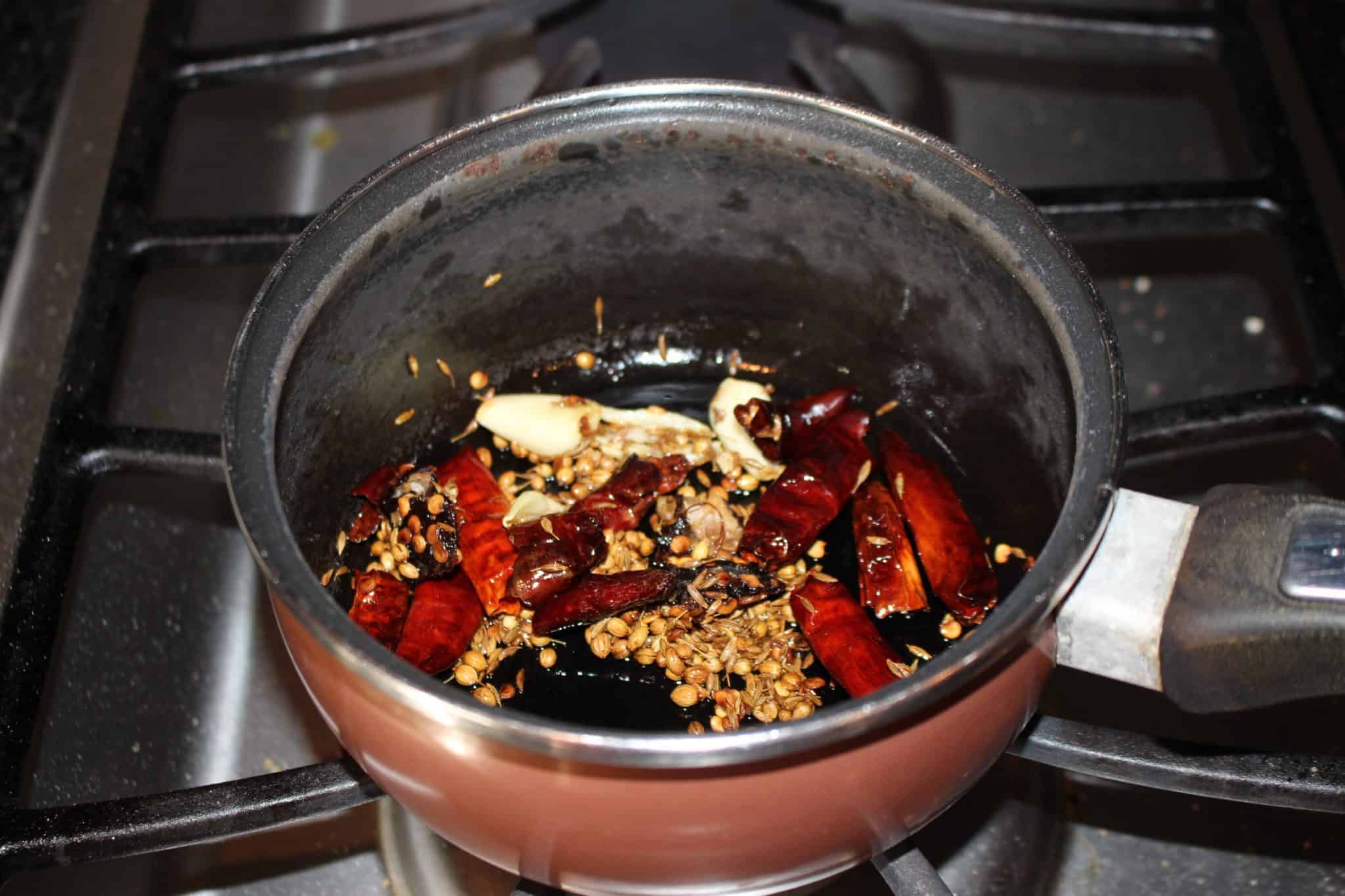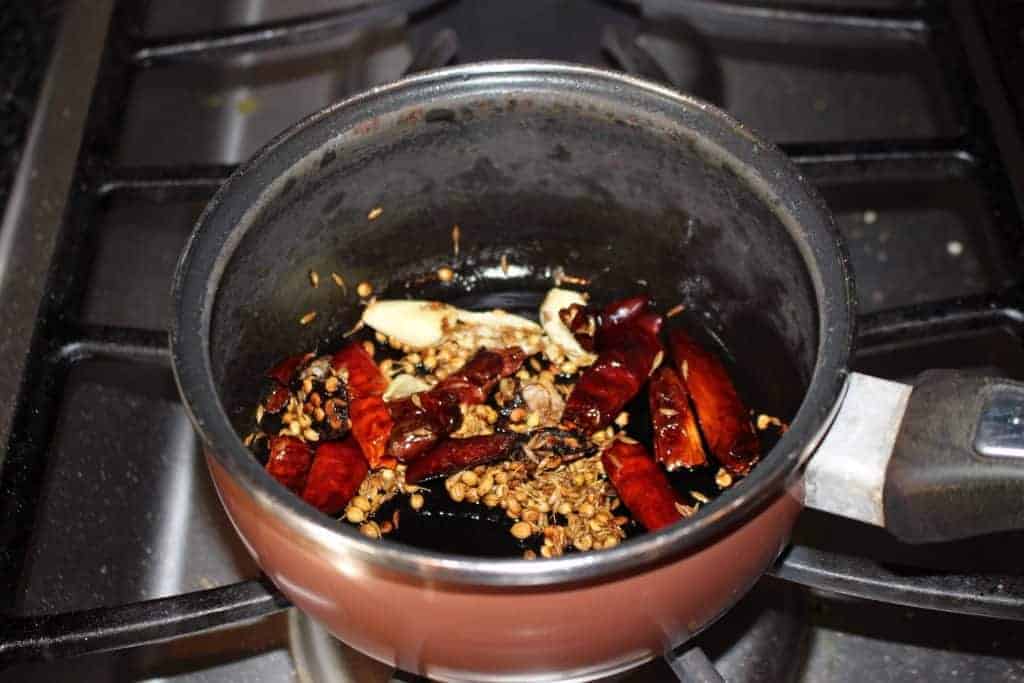 Let everything cool down and then grind the fried ingredients along with the masoor dal and salt. Add water as needed to grind.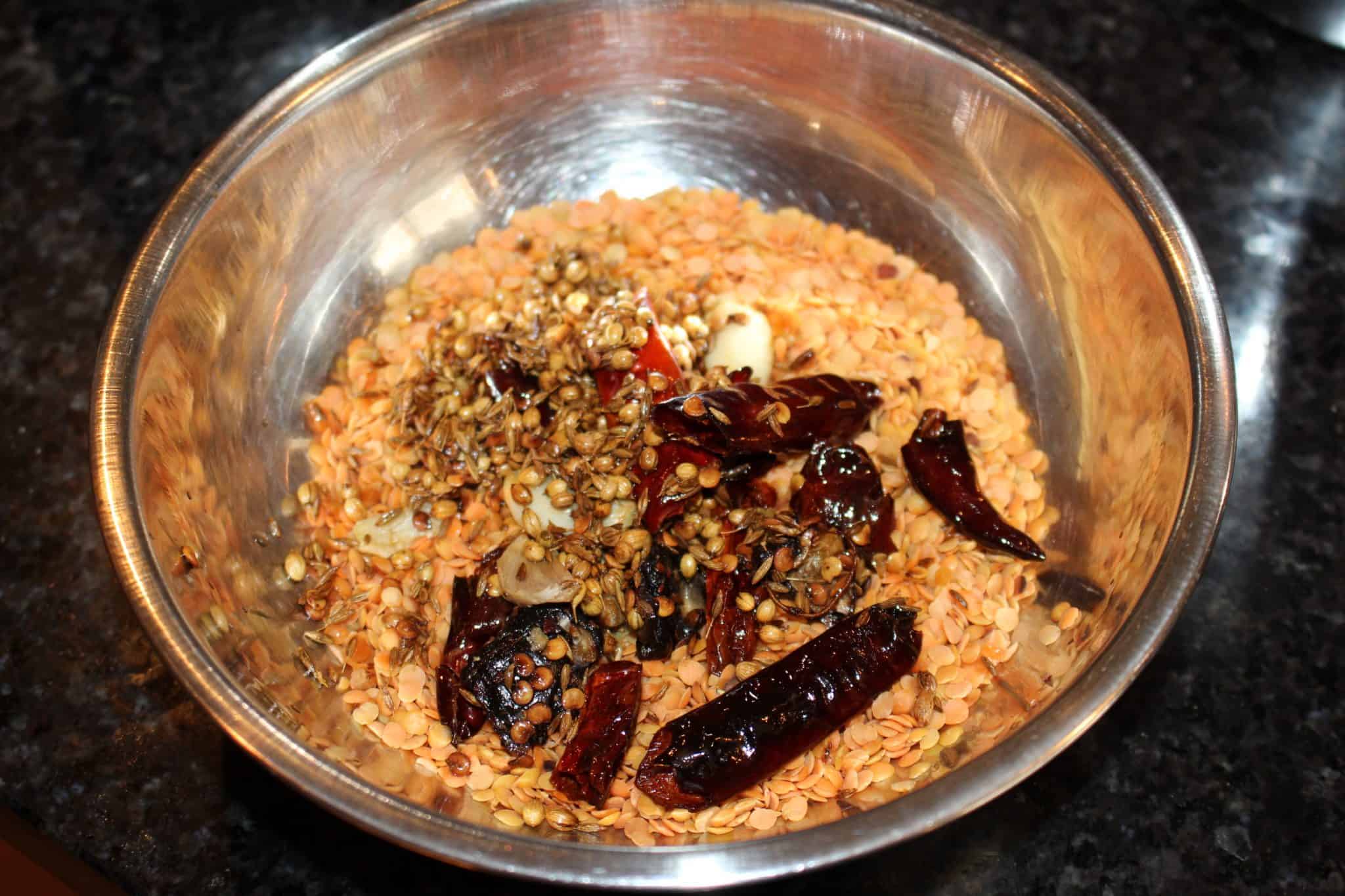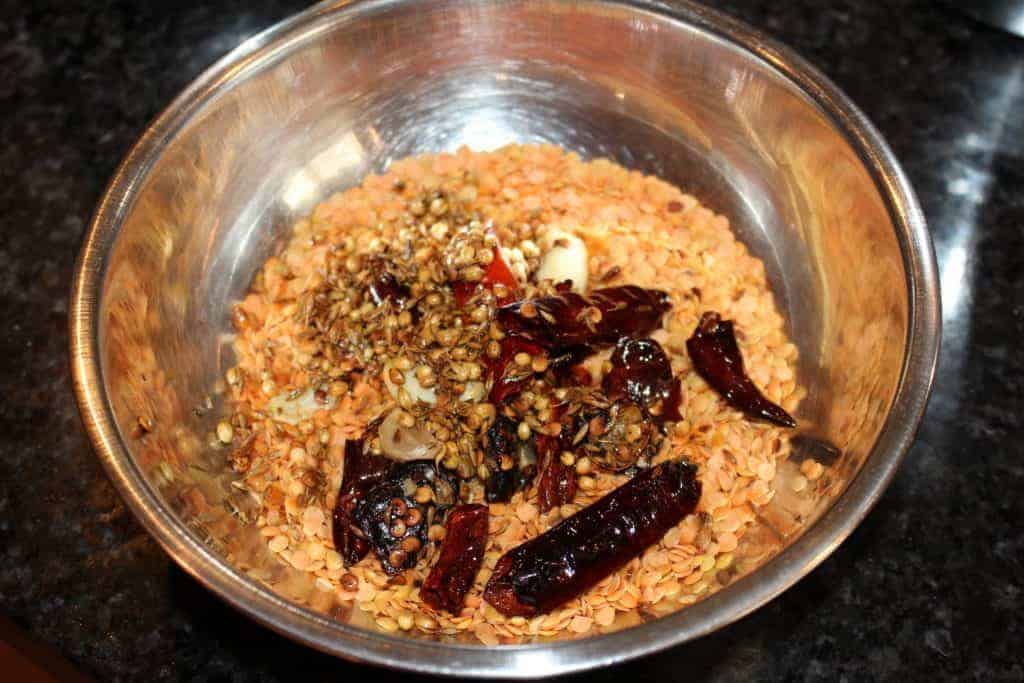 In a small pan, heat 1 tsp of oil. Add the mustard seeds and let it splutter.
Now add the urad dal, curry leaves and asafetida.
Add this to the chutney and mix well. Serve with idli or dosa.