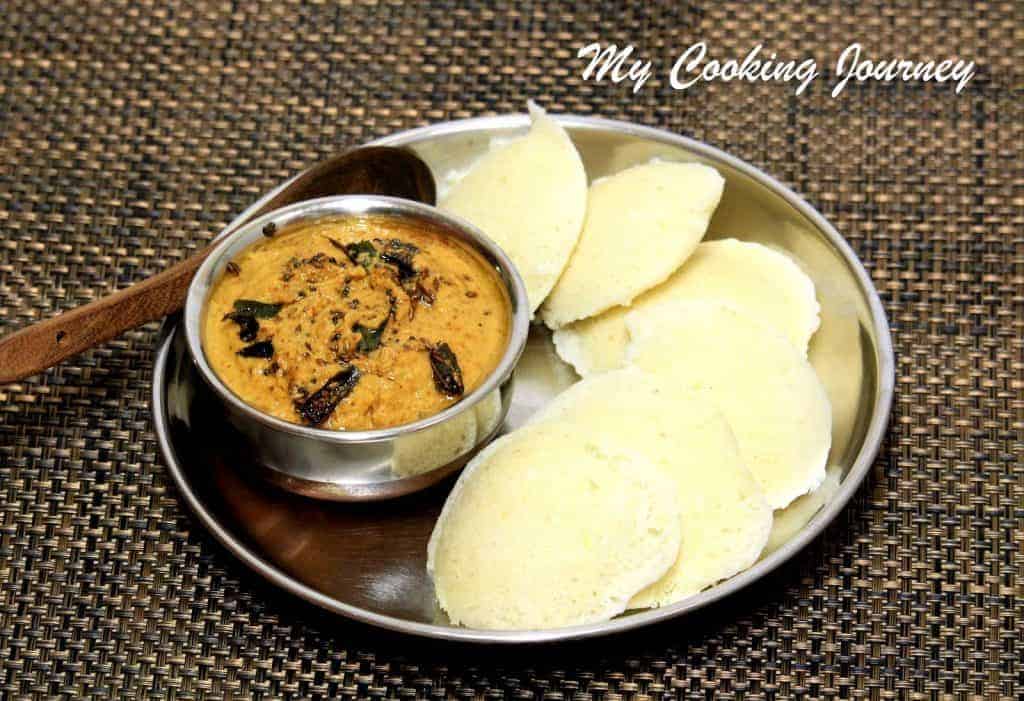 South Indian families feast on idli's and dosai's very frequently. We are a little different though. If you talk to me husband, there will always be a complaint that I hardly make idli. I cannot argue because I am guilty of not making idli's often. Now, one would ask me is there a reason? No, as much as I think to try to come up with an answer, I cannot find one.Now that I am done with the part I am guilty of, here are the actions that I am taking to work on the issue. There are few things that I decided to work on starting this year and this is one of them. I have told myself that I will be grinding batter to make idli / Dosai at least once a month and I have kept up to it for the past 2 months.
Now that I have started making idli frequently (ok ok, 2 months might not be a long time, but I have made idli 5 times already), I have to think of different chutney's for the side. I came across this different recipe in PJ's blog. Loved the name of the recipe and hence wanted to try it right away. This recipe closely resembles the flavors of Thengai Thuvayal minus the large amount of coconut and what I liked the most about the recipe was the slight crunch that the chutney had from the fried Ullutham paruppu / urad dal. The crunch was very welcome with the ultra soft idli's.
If you are looking for similar chutney recipe with lentils do check out my Masoor Dal chutney. It is so different and delicious that you would want to make it often.
Also the other chutney recipes in the blog –
Coconut chutney
Onion, tomato and cilantro chutney
Bombay Chutney
Hmarcha Rwat – Roasted Green chili chutney
Goan Special coconut chutney
Chettinadu Milagai Chutney
Kara Chutney
Onion chutney
Peanut chutney – version 1
Peanut chutney – version 2
one more Peanut version – version 3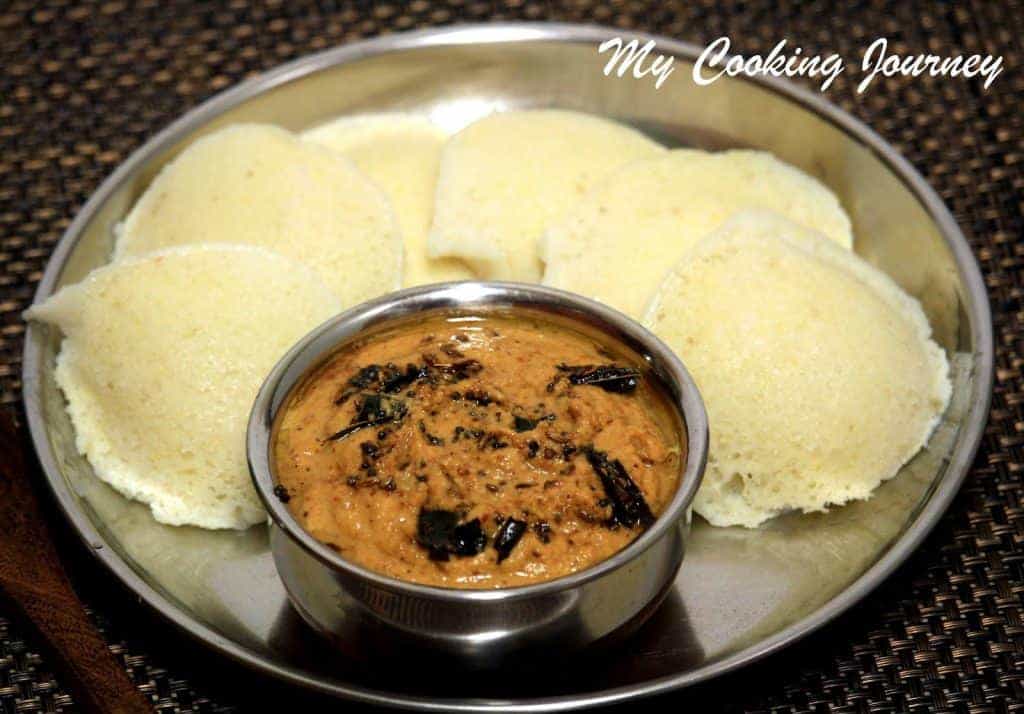 Preparation time – 5 minutes
Cooking time – 10 minutes
Difficulty level – easy
Recipe adapted from – Seduce your Tastebuds
Ingredients to make Ullundhu Chutney | Urad Dal Chutney – Serves 4
Ullutham Paruppu – ½ cup
Red chilies – 4 or 5
Coconut – ¼ cup (grated)
Oil – 1 tsp
Tamarind – a tiny piece
Salt – to taste
To season –
Oil – 1 tsp
Mustard seeds – ½ tsp
Cumin seeds – ½ tsp
Asafetida – 2 pinches
Curry leaves – few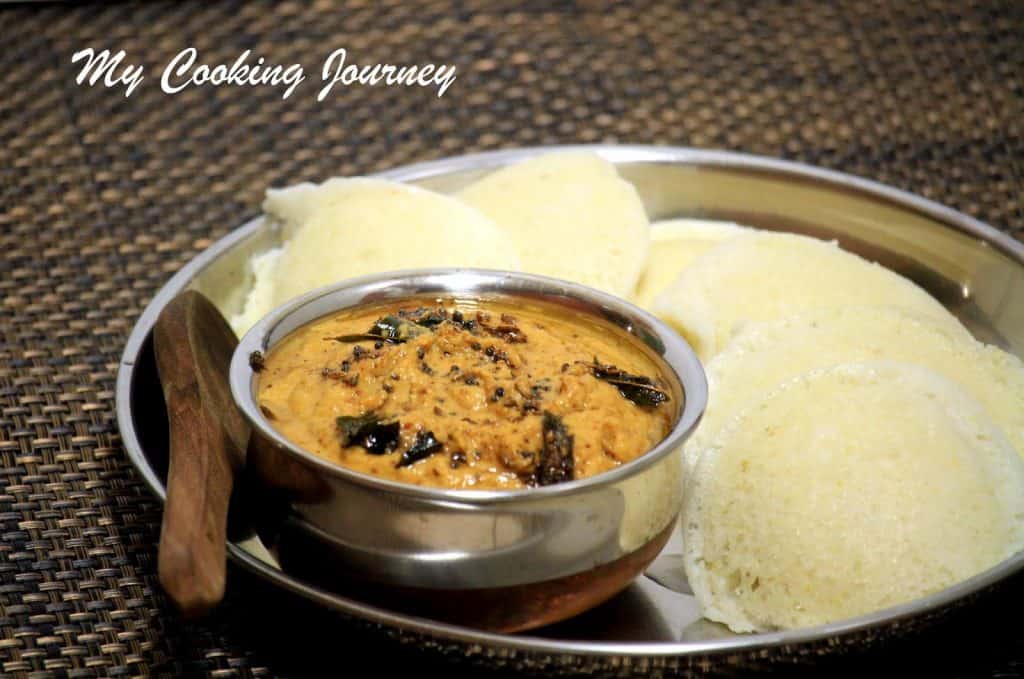 Procedure to make Ullundhu Chutney | Urad Dal Chutney –

In a frying pan, heat 1 tsp of oil and add the Ullutham paruppu / Urad dal and red chilies. Fry them on low to medium flame until golden brown and aromatic. Turn off the flame.

Now add the grated coconut, tamarind and salt and mix well. Let it cool down in the pan.

Transfer the cooled ingredients to the blender jar and grind it to chutney adding just enough water. Grind it smooth or coarse based on your liking.
Transfer it to a serving dish.
Heat oil for seasoning and add the ingredients mentioned (mustard seeds, cumin seeds, asafetida and curry leaves). Add it to the prepared chutney and mix.
Serve with Idli or Dosai.
Check out the Blogging Marathon page for the other Blogging Marathoners doing BM#49