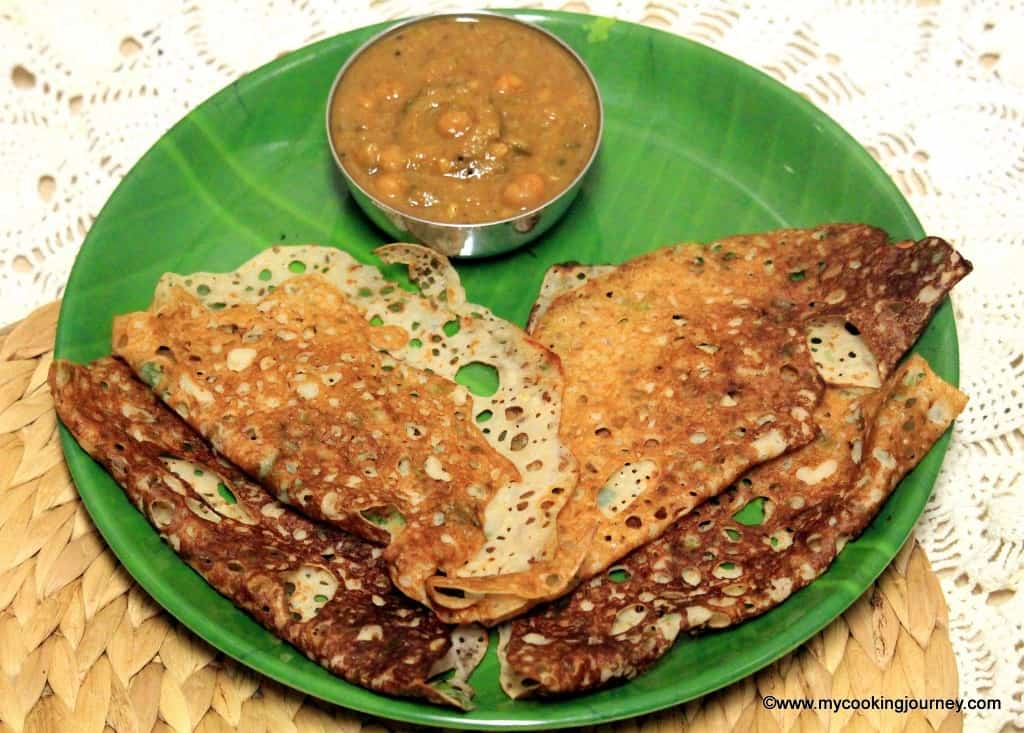 Story of my weeknights – what to cook? Kids have classes, would not be back home until 7 pm and by 7.15 PM, amma, I am hungry!
This is the dilemma that every mother/woman faces. This week, the theme I chose for blogging marathon is 'Quick dishes'. These are dishes that come in handy on days when we are literally scrambling around between chores and just want to get food on the table. Oh, but wait! I have to make sure that it satisfies the taste buds of my biggest critic.
Dosai is something that makes both my little critics very happy. The oldest critic (my husband) would rather have idli, but all of three of us (my boys and me) prefer dosai over idlis. I do not make the regular idli / dosai batter that often and hence it gives me a chance to try out these instant dosai varieties. This instant wheat dosai is something I make very often at home. Apart from these I also make many of the whole grain flour dosais which are not only healthy, but has a different flavor profile.
The Ragi / millet dosai is very healthy and flavorful, but is an acquired taste that may take couple of tries before you love it. But remember, it is very healthy and gives you a good serving of whole grain in the diet. If you have a sweet tooth, you will definitely like this sweet ragi / millet dosai.
One other dosai that is very crispy and quick to make is this oats dosai. You can also make it gluten free using cream of wheat instead of semolina.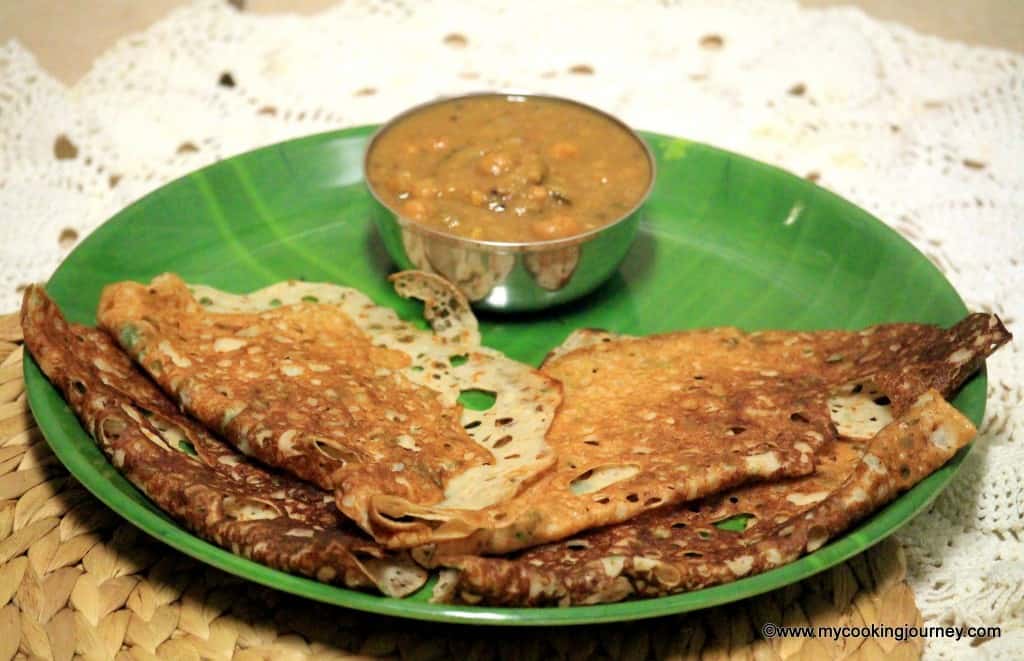 Preparation time – 10 minutes
Cooking time – 2 minutes per dosai
Difficulty level – easy
Ingredients to make Instant Wheat Dosai – (makes about 10 dosais)
Wheat flour – 1 cup
Rice flour – ½ cup
Buttermilk – 1 cup (sour buttermilk if available)
Salt – to taste
Cumin seeds – 1 ½ tsp
Green chilies – 2 (finely chopped)
Curry leaves – few
Cilantro – a handful (finely chopped)
Ginger – 1 tsp (finely grated)
Oil – 1 tsp plus more to cook the dosai
Mustard seeds – 1 tsp
Asafetida – ¼ tsp
Procedure –
In a large bowl, add the flours. Mix well and add the cumin seeds, chopped green chilies, ginger, curry leaves, cilantro and salt.
Add the sour buttermilk and mix. Add enough water to make a very loose batter. Using a whisk, mix well to ensure that there are not many lumps.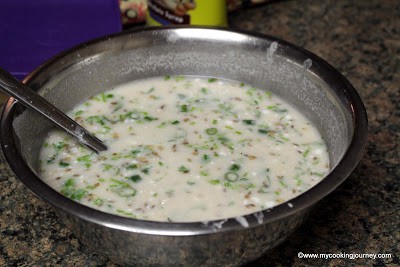 The batter should be quite liquid. This will ensure lacey dosai.
Heat a small and add one tsp oil. Add mustard seeds and asafetida and let it splutter. Add this seasoning to the doasai batter and mix.
Heat the dosai pan and pour the thin batter around quickly to make a circle. For this dosai we do use the ladle to smear the top of the dosai. So make sure that you use enough batter to make the dosai.
Add oil around and cook the dosai on one side until golden brown. Flip over and cook the other side.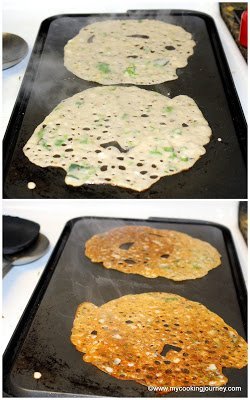 Serve with sambhar, chutney or Milagai podi.