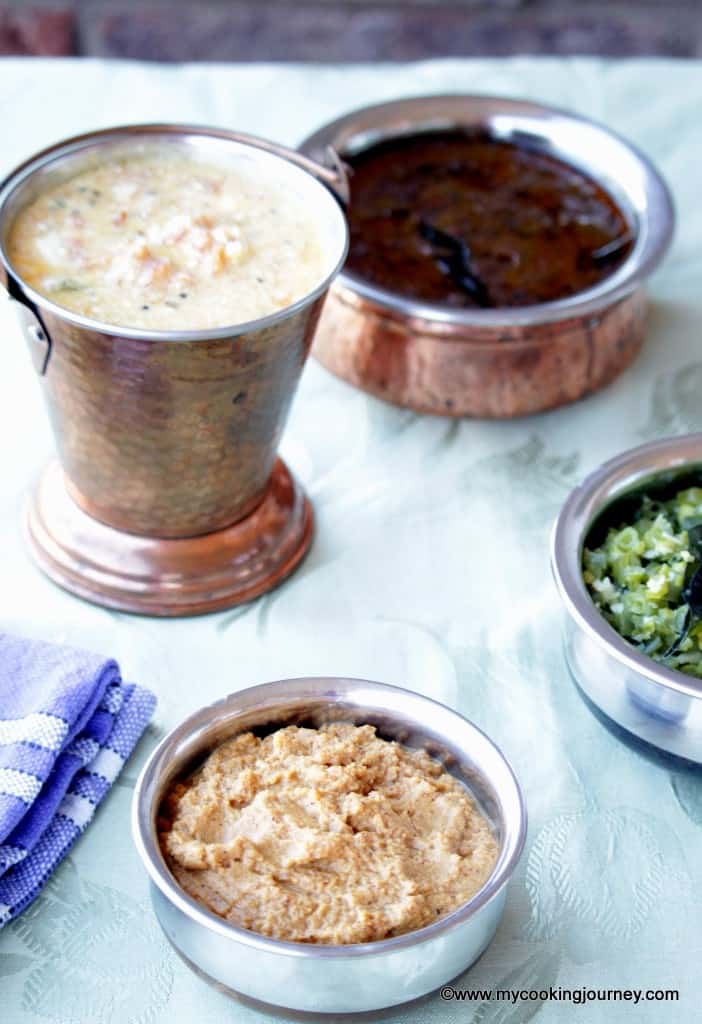 I love to learn different combo meals or dishes that go well together. I grew up in a household where they were very specific about the dishes that they made together. My father being a big lover of South Indian meals, my mother made those dishes very often. Few dishes, if mismatched are considered a sin in my household. One such combination meal is Paruppu Thuvayal with Milagu Kuzhambu.
After making few of the signature combination dishes of my mother's like More kuzhambu – paruppu usilli, Vathal kuzhambu – sutta appalam, Milagu kuzhambu – paruppu thuvayal, I am sort of getting an understanding about why they are paired. In this case, Milagu kuzhambu being quite spicy and high black pepper needs something that is cooling and gentle on the mouth. Paruppu thuvayal is very mild and hence when eaten with the spicy Milagu kuzhambu makes a perfect combo.
There are many different ways people eat this combo. Some mix the thuvayal with rice and then have kuzhambu on the side, whereas some do it the other way around. Amma also makes some kind of pachadi as she makes the kuzhambu quite spicy.
It is almost a month since my mother passed away and thinking about all these delicious meals of hers, makes my heart ache and want her to be around me for few more years.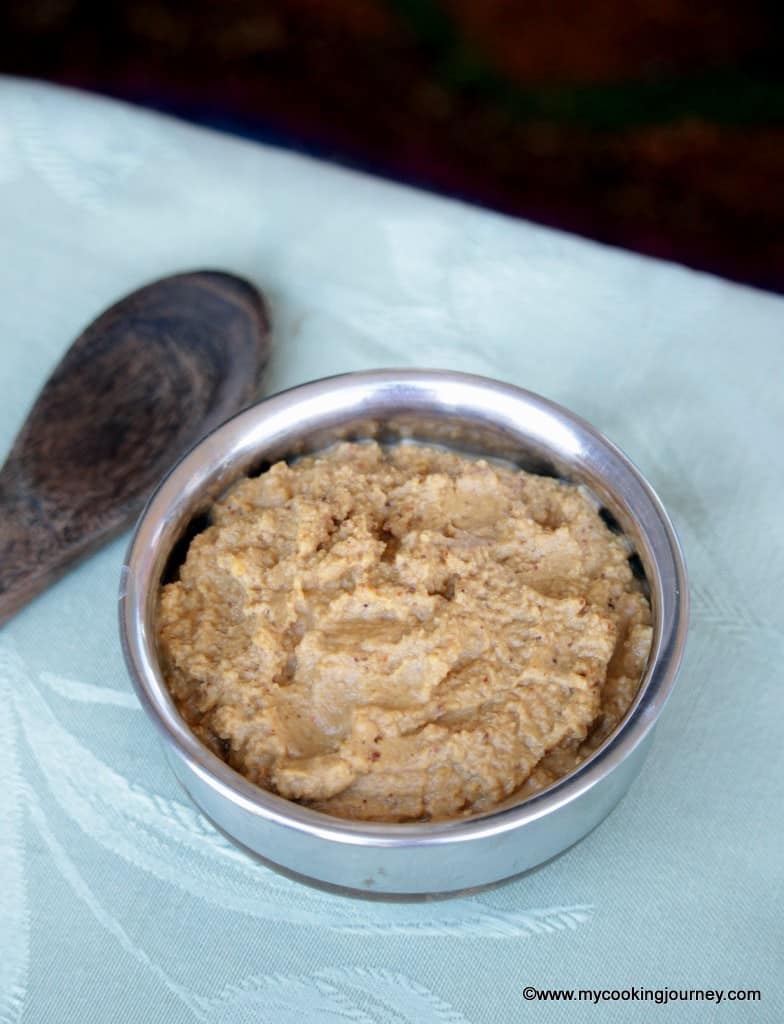 Preparation time – 5 minutes
Cooking time – 10 minutes
Difficulty level – easy
Ingredients to make Paruppu Thuvayal – Serves 4-6
Red gram dal / Tuvaram paruppu / Tuvar dal – ½ cup
Red chilies – 3 (or adjust based on your spice level)
Coconut (grated) – 3 tbsp (optional)
Salt – to taste
Oil – ½ tsp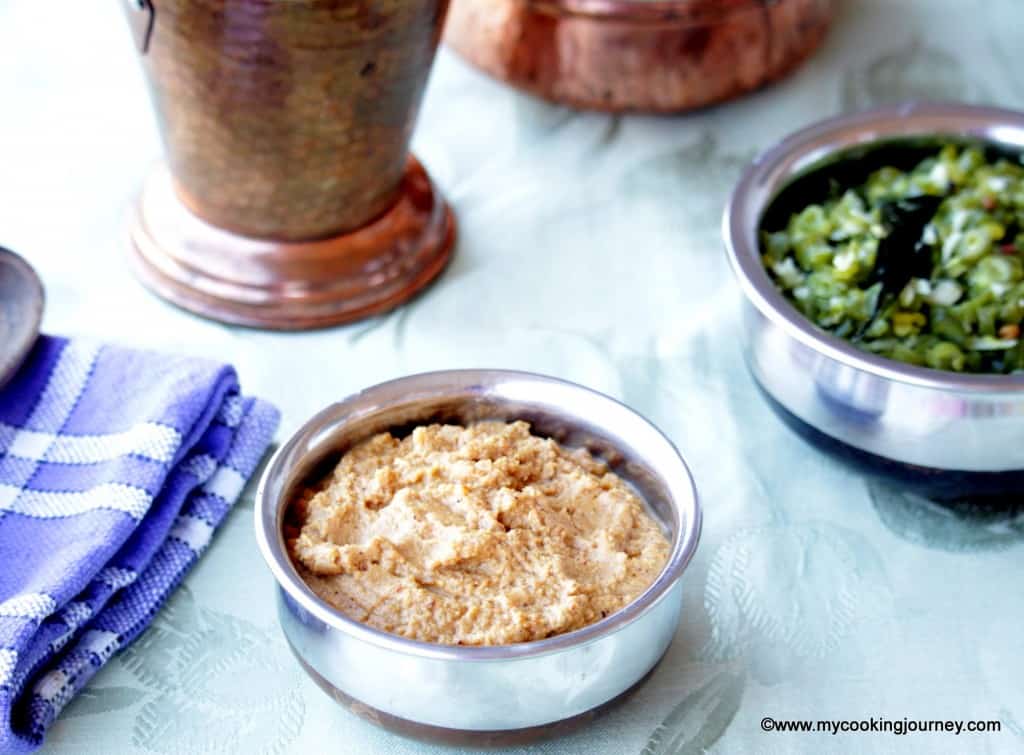 Procedure –
Heat oil in a pan and add the tuvar dal and red chilies.
Fry it in low to medium flame until the dal turns golden brown. Make sure you keep stirring as the dal can burn easily.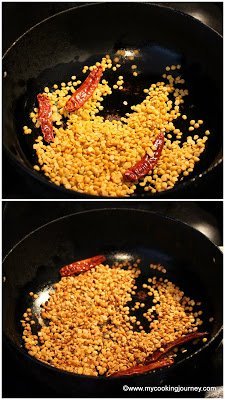 Let the dal cool down and then grind it with salt and coconut (if using). Add water little by little when grinding as we need the thuvayal to be thicker in consistency.
Serve with hot rice, ghee and Milagu kuzhambu.