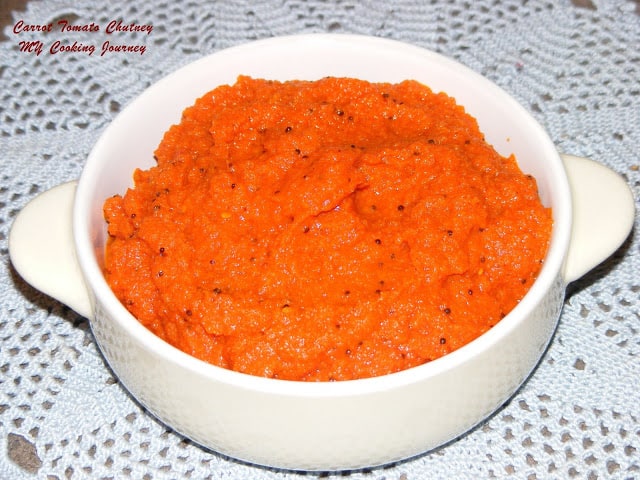 Having kids at home, we mother's are always looking for ways to get more variety of vegetables into kids meal. Making chutneys are one great way to utilize different vegetables. This Carrot Tomato Chutney here which I also call Thokku (Pickle) has the tanginess from the tomatoes and sweetness from the carrots. My kids love to soak their idlis in this chutney before gobbling them. Give this recipe a try and met me know your feed backs.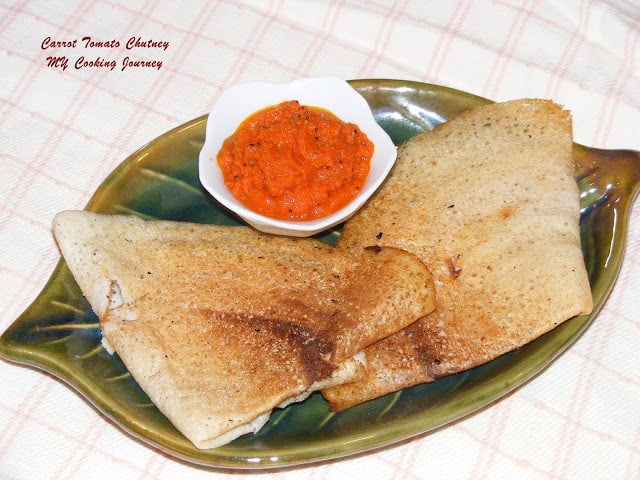 Preparation time – none
Cooking time – 30 mins
Difficulty level – easy
Ingredients to make Carrot Tomato Chutney -
Tomatoes (chopped) – 1- 14 oz can or 4 large tomatoes
Carrot (chopped) – 2
Turmeric powder – 1 tsp
Chili powder – 1 tsp
Asafetida – ½ tsp
Fenugreek powder – 1 tsp *(optional)
Salt – to taste
Sugar – 1 tsp
Oil (Gingelly oil or olive oil) – 2 tbsp
Mustard seeds – 1 tsp
Procedure –
Grind the tomatoes and carrots together.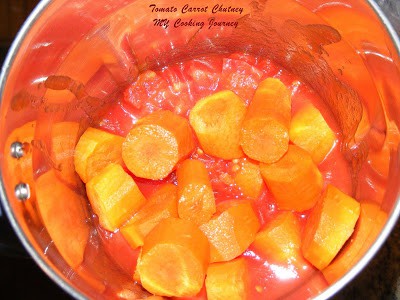 In a pan, heat the oil and add the mustard seeds. Once the seeds sputter add the turmeric powder, asafetida, chili powder and fenugreek powder.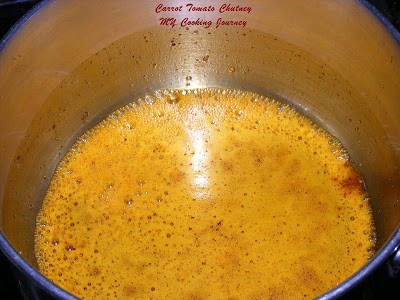 Fry them for a minute and add the ground mixture. Do not add salt or sugar now. If you add salt or sugar at this stage it will start to splatter all over the place. Simmer the flame and let it cook on low heat (covered) for about 15 mins.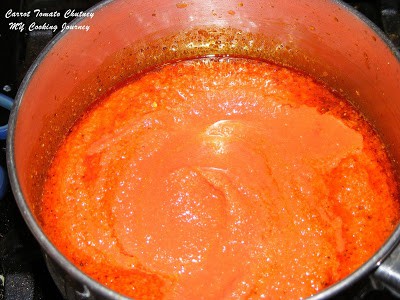 After 15 mins, you will notice that the mixture has solidified a little. At this stage add the salt and the sugar. Give it a good mix and let it cook on low flame for about 10 more minutes.
Serve the Carrot Tomato Chutney with idli or dosai!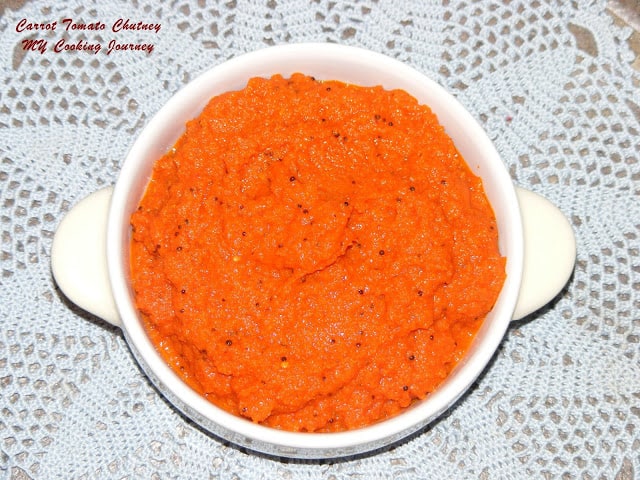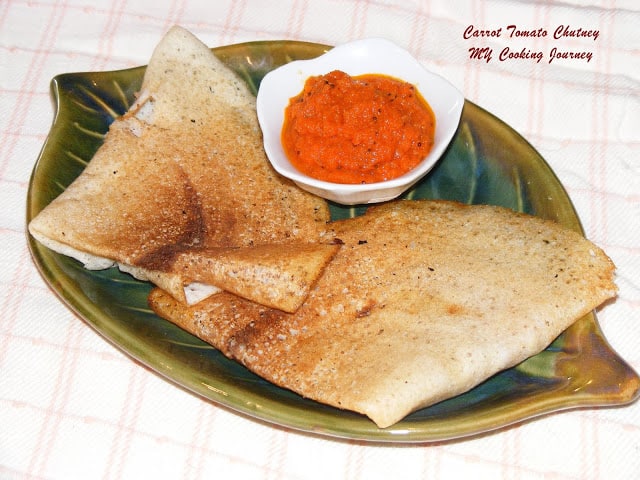 *To make the fenugreek powder –
Dry roast the fenugreek seeds until brown. Cool down and grind it to a fine powder. Store it in an airtight container to use for pickles and chutneys.