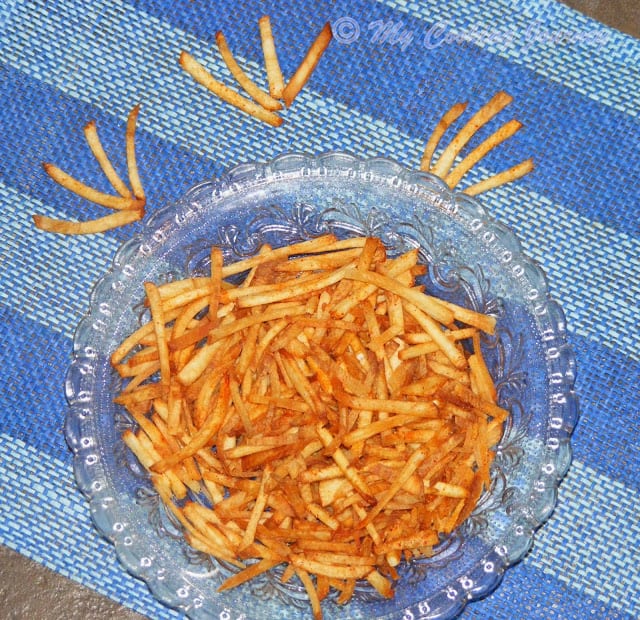 Yuca or cassava is a vegetable that I have seen quite a few times in the reality show Chopped. When thinking for a recipe for the alphabet Y, I was looking at yam and Yuca. When I closely researched and saw few pictures of the vegetable, I realized that this looks like the Maravalli kizhangu (Often mispronounced Tapioca). Also recently one of my fellow blogger had sent over an article that had article about few rare vegetables and yucca or cassava was one of them.
I have memories of growing up eating these chips on the beach. Also, this chips happens to be one of the favorite chips of my chittappa (Maternal uncle) who is no longer with us today. I have seen this vegetable often in my local vegetable market and I was already very excited to be making this. So, I went out and bought one of this root vegetable that was almost a foot long. The vegetable had a hard outer skin and perfectly milk white interior.
So this Yuca or cassava also known as Malinghoy, tapioca, manioc and so on…(Has quite a few more names), is a starchy root vegetable which is cultivated as an annual crop in tropical and sub tropical places. This vegetable is local to South America. It is a major source of carbohydrate in lot of developing countries and is Gluten free.
Cassava or yucca is the third largest source of food carbohydrate in the world after rice and maize. It is one of the most drought resistant crops. Yuca or cassava when dried to a powder or pearly extract, it is called tapioca.
In India, Kerala is famous of this vegetable and is also called Kappa. This Yuca chips is very easy to make and it hardly needs any external flavoring. The chips by itself has a sweet back note to it that is followed by a slight bitterness that is very pleasant to the palate. I did spice it up a little bit with red chili powder and added a touch of salt.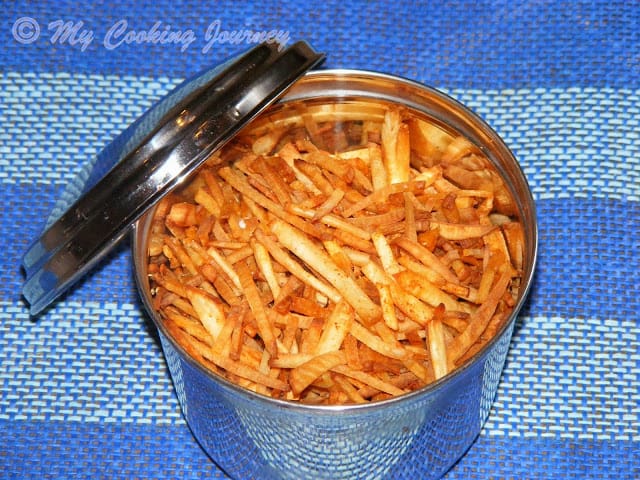 A-Z marathon – Alphabet Y
Category – Street food

Preparation time – 30 mins
Cooking time – 30 mins
Difficulty level – easy
Ingredients to make Yuca Chips –
Yuca / cassava / Maravalli Kizhangu – 1 large
Oil – to deep fry the chips
Salt – to taste
Red chili powder – to taste (optional)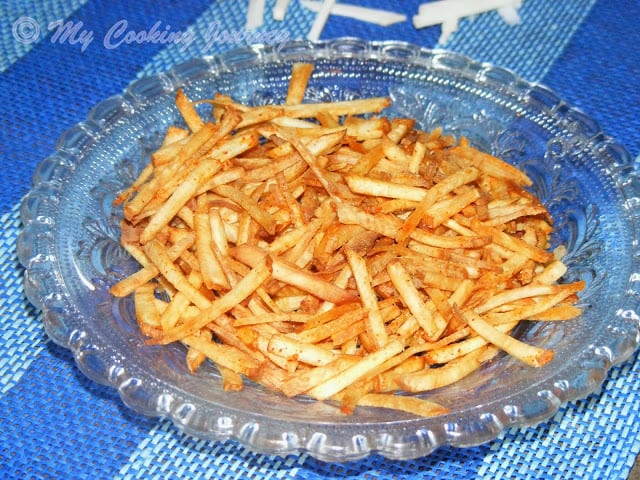 Procedure –
Cut the ends of the vegetable and peel its hard outer skin. The peeler did not quite work for me, so I used the knife to remove the skin.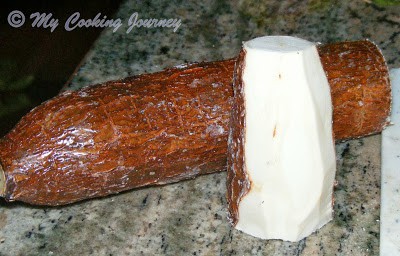 Slice the vegetable into very thin circles using the knife or a mandolin. The key to getting a good texture for the chips is to have them cut in uniform size. So try to get the slices as thin as possible.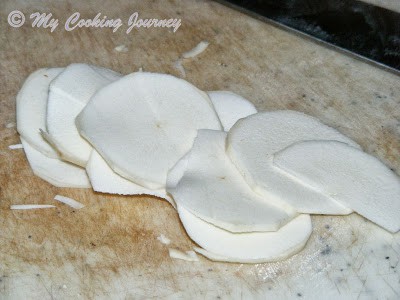 Now layer the circles one on top of another and then run the knife to make matchstick cuts out of them.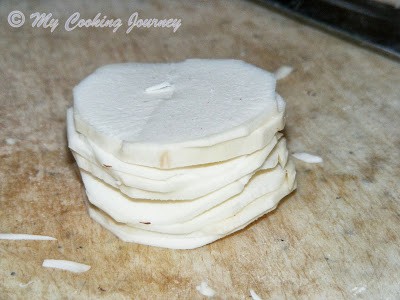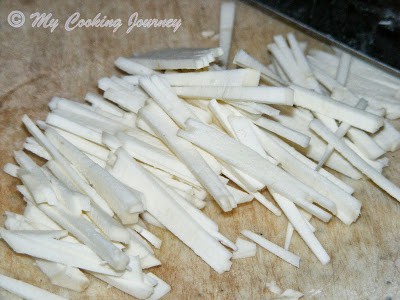 Drop the sticks into a bowl of water and then dry it on a kitchen towel.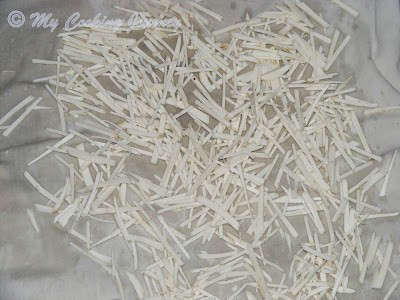 Meanwhile heat the oil for frying the chips.
Add the sticks to the hot oil, about 1 cup at a time and let it fry over medium high heat. The oil will bubble up extensively as soon as you add the chips in, so stand back for few seconds and then give it a stir.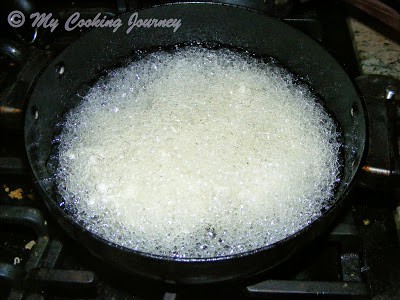 Once the chips turn light golden in color, drain it on a paper towel lined bowl.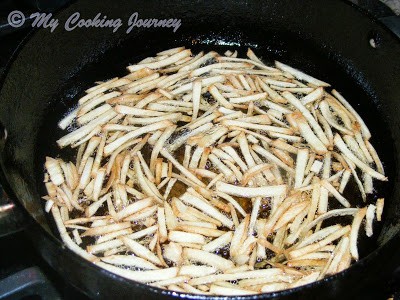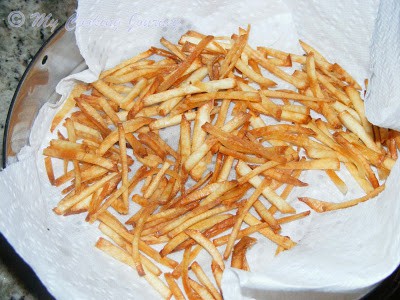 Add salt and red chili powder and toss it well.
Cool it entirely and then store the Yuca Chips in an airtight container.