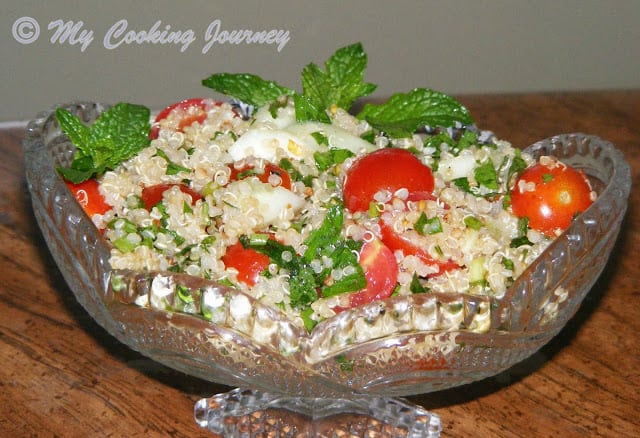 For the alphabet Q, I wanted to make something with quinoa. Recently I had been to a workshop in our local library here that was called the Cooking with whole grains. In that workshop, the presenter was a chef who now totally practices cooking with whole grain only. He had made this Quinoa Tabbouleh salad for us to taste during the workshop and it was simply superb. He also gave us the recipe which was adapted from the Bon Appétit Test Kitchen. That is the recipe that I am following here to make this very traditional Greek salad with Quinoa instead of bulgur wheat. Also I had just harvested my first batch of tiny cherry tomatoes from
our garden and this was the perfect recipe to make use of it.
Cherry tomatoes from my backyard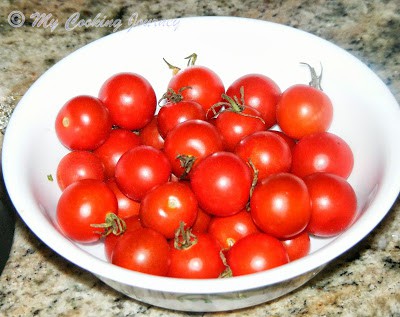 Tabbouleh is a very famous Arab Salad traditionally made of bulgur wheat. Today I am replacing the bulgur wheat with Quinoa, a tiny super grain (ok got it wrong, it is a seed and not a grain), which is loaded with protein. This could make as a wonderful Vegetarian main course or a summery side salad. We have eaten this tabbouleh many times in our local Middle Eastern restaurant. I like to eat it stuffed inside my pita along with the falafel and hummus.
Also in this workshop he introduced us to several whole grains spelt and faro. They tasted amazing when cooked. He had also made us a wonderful steel cut oatmeal porridge that was amazing.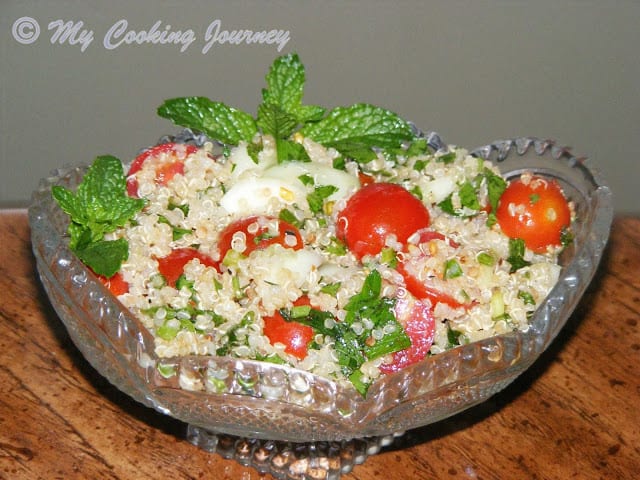 A-Z Marathon – Alphabet Q
Category – International/Fusion
Preparation time – 10 mins
Cooking time – 20 mins
Difficulty level – easy
Ingredients to make Quinoa Tabbouleh – serves 6
Quinoa – 1 cup
English cucumber – 1 (chopped into ¼ inch cubes)
Cherry tomatoes – 1 pint (about 2 cups) – halved
Flat leaf parsley – 2/3 cup (chopped)
Fresh mint – ½ cup (chopped)
Scallions – 2 (thinly sliced)
Lemon juice – 2 tbsp
Garlic clove – 1 (minced)
Extra virgin olive oil – ½ cup
Salt – to taste
Pepper – to taste
Procedure –
Wash and rinse the quinoa couple of times. Drain the water.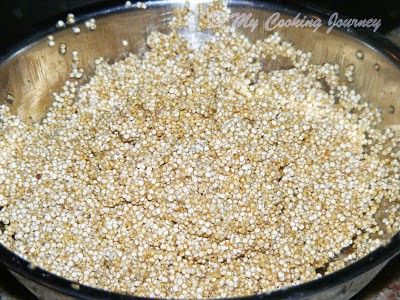 In a sauce pan, bring quinoa, ½ tsp salt and 1 ¼ cups of water to a boil. Reduce the heat, cover and cook the quinoa until it is tender (could take about 10-12 mins). Remove from heat, let it stand for 5 more minutes and then fluff with fork and allow it cool down.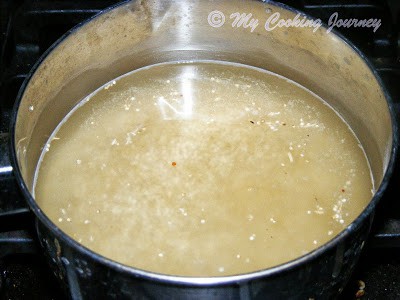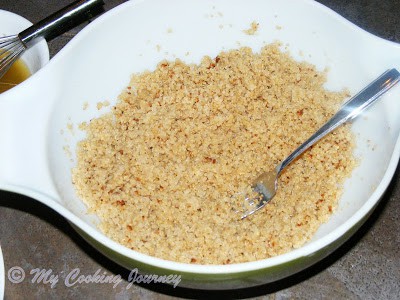 Meanwhile to make the dressing, whisk the lemon juice and garlic in a small bowl. Gradually whisk in the olive oil. Season the dressing with salt and pepper.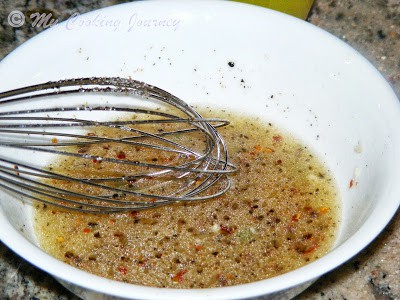 Transfer the quinoa to a wide bowl. Mix in ¼ cup of the dressing.
Now add the tomatoes, cucumber, scallion, parsley and mint leaves to the quinoa. Toss to coat. Season with salt and pepper and add the remaining dressing.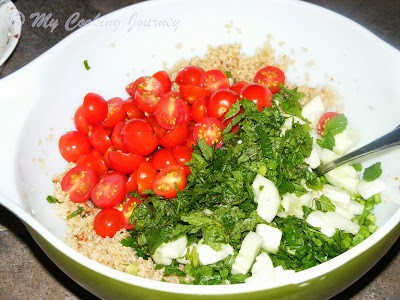 Mix well and chill at least for an hour.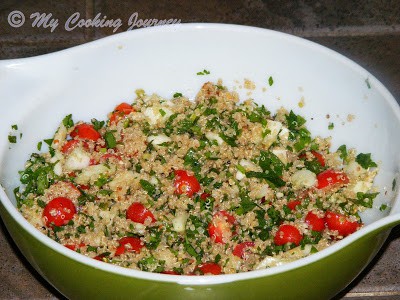 Serve with pita and hummus or as a salad or as a main course.
Notes and observation –
If you are planning to make this salad for a party, you could cook the quinoa, cool it and add ¼ cup of dressing and refrigerate it a day ahead. Then when ready to assemble, just add the rest of the vegetables, herbs and the remaining dressing and toss.