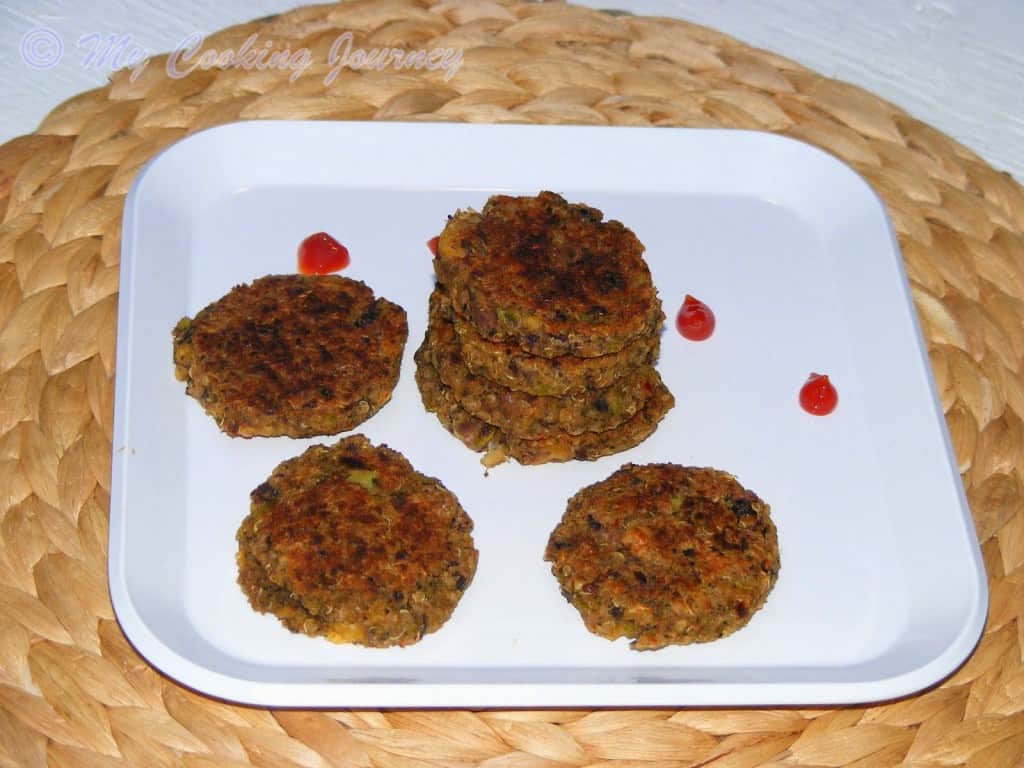 This week I am doing my bookmarked recipes from my BM partner, Mireille's space. She has some amazing recipes and it was quite a task for me to shortlist what I was going to make. This recipe for Broccoli Quinoa And Bean Fritters caught my eyes right after she had posted it. I am always on the lookout for recipes using whole grain and when I saw this one with Quinoa, I wanted to try it right away. I initially thought of making it as a complete dinner by making this as a burger patty, but decided to go low carb and hence used it as a finger food. I made small cutlet sized patty and pan fried them. I did modify the recipe a bit and used some Indian spices. I also used some spicy cheeses to bring some heat into the dish.

Preparation time – 15 minutes
Cooking time – about 40 minutes
Difficulty level – easy
Recipe adapted from – Mireille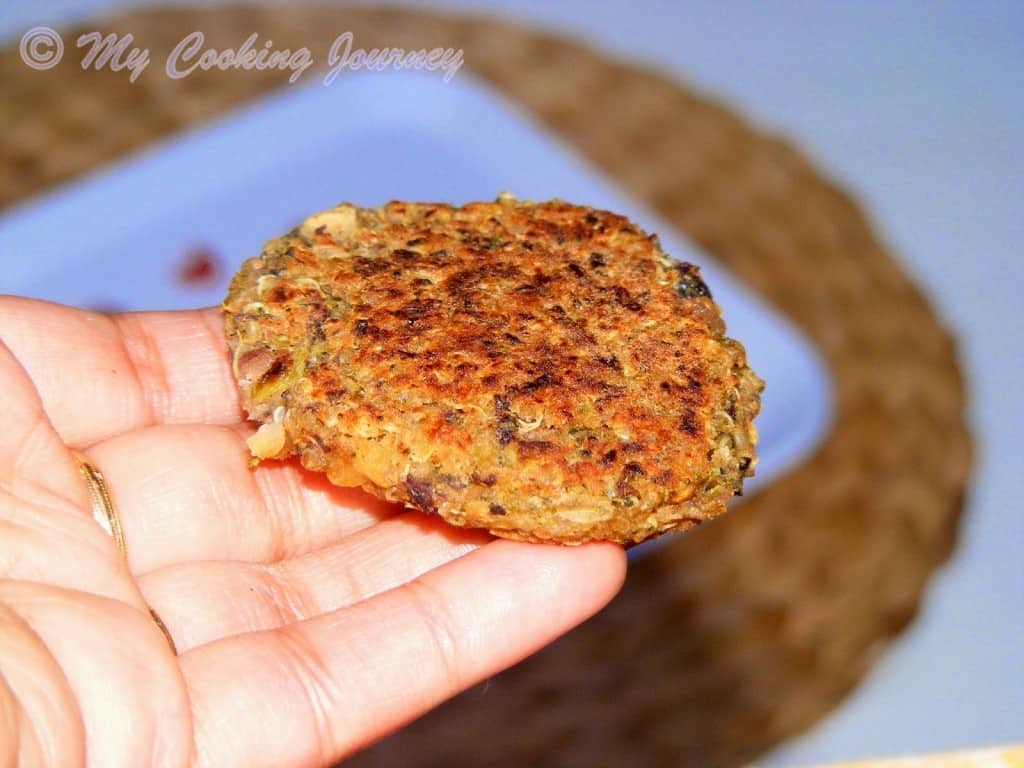 Ingredients to make Broccoli Quinoa And Bean Fritters – (makes about 30 medium cutlets or 20 large ones)
Quinoa – ½ cup
Black beans – 1 15 oz can
Garbanzo beans/chick peas – 1 15 oz can
Broccoli – about 7 oz
Cheese (any combination of 2-3) – about1/2 cup (I used habanero cheddar and jalapeno Muenster)
Crushed red pepper – 1 tsp (adjust based on your spice level)
Garam masala – 1 tsp
Dhaniya Jeera powder – 1 tsp
Salt – to taste) be careful when adding salt since cheese has salt in it)
Oil – to pan fry the fritters
Procedure –
Wash the quinoa well and then cook it in about 1 cup of water until all the water is absorbed and the quinoa looks fluffy.
Steam the broccoli florets and then keep them aside. Rinse the canned beans and keep them ready as well.
In a food processor bowl, add the beans and the broccoli and coarsely grind them to a paste.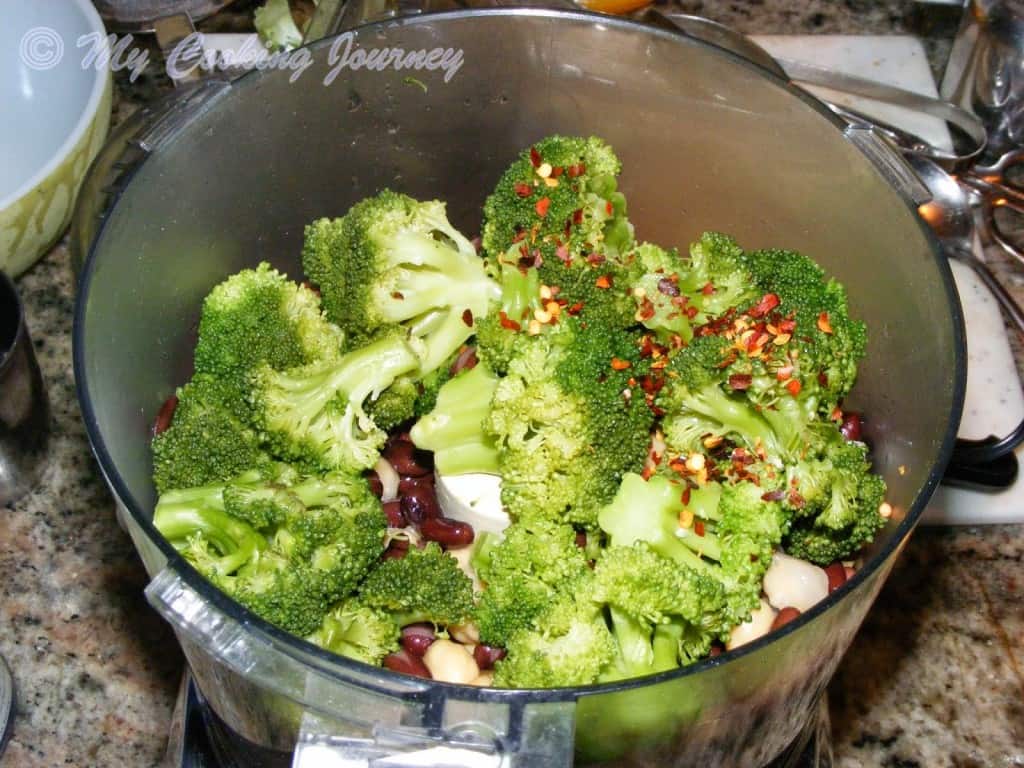 Transfer this mixture to a large bowl and then add the cooked quinoa and then rest of the ingredients (except oil). Combine everything with your hand to form a thick mixture.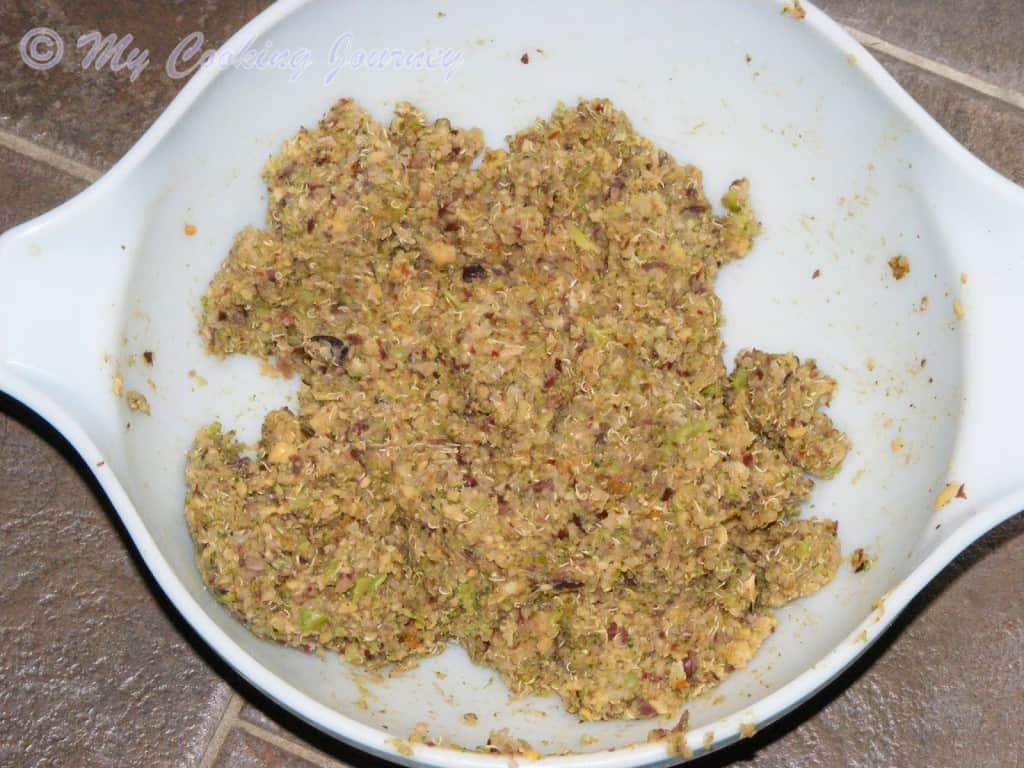 Make patties with this mixture and then layer them on a baking sheet. I made flat ones and cylindrical ones. Refrigerate this mixture for about an hour. At this stage you could also freeze the shaped patties and then pan fry them when needed.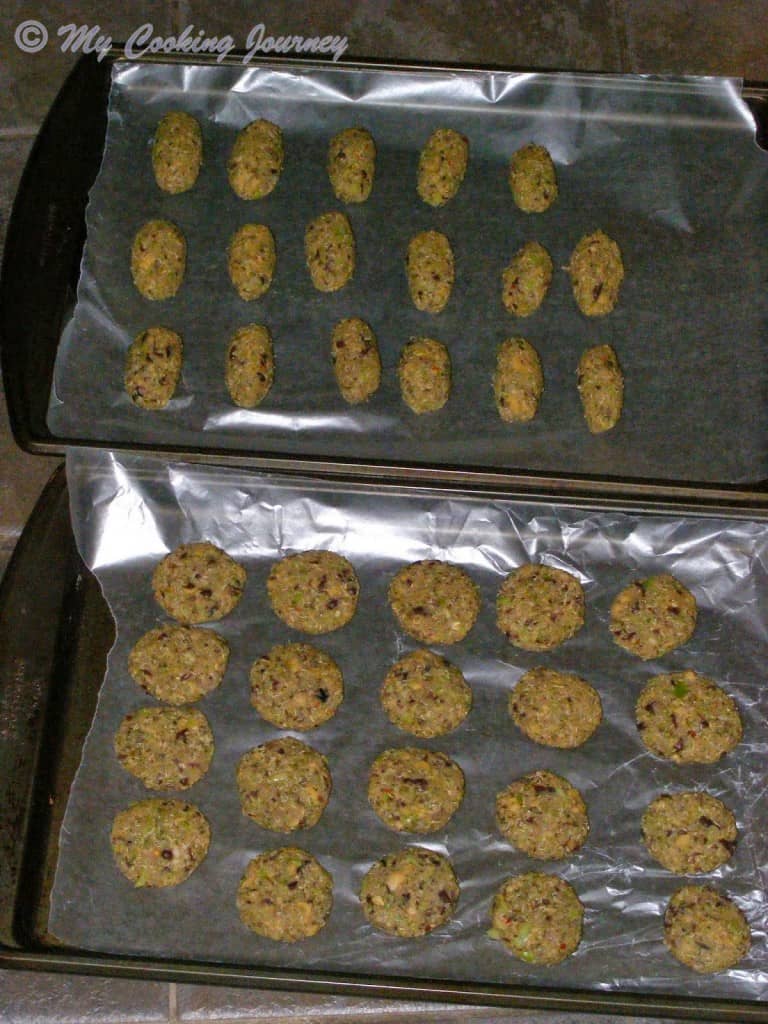 Heat a heavy skillet and add about a tsp of oil to coat the surface. Lay the chilled patties and let them cook evenly on the all the sides. Add more oil as needed to fry the fritters.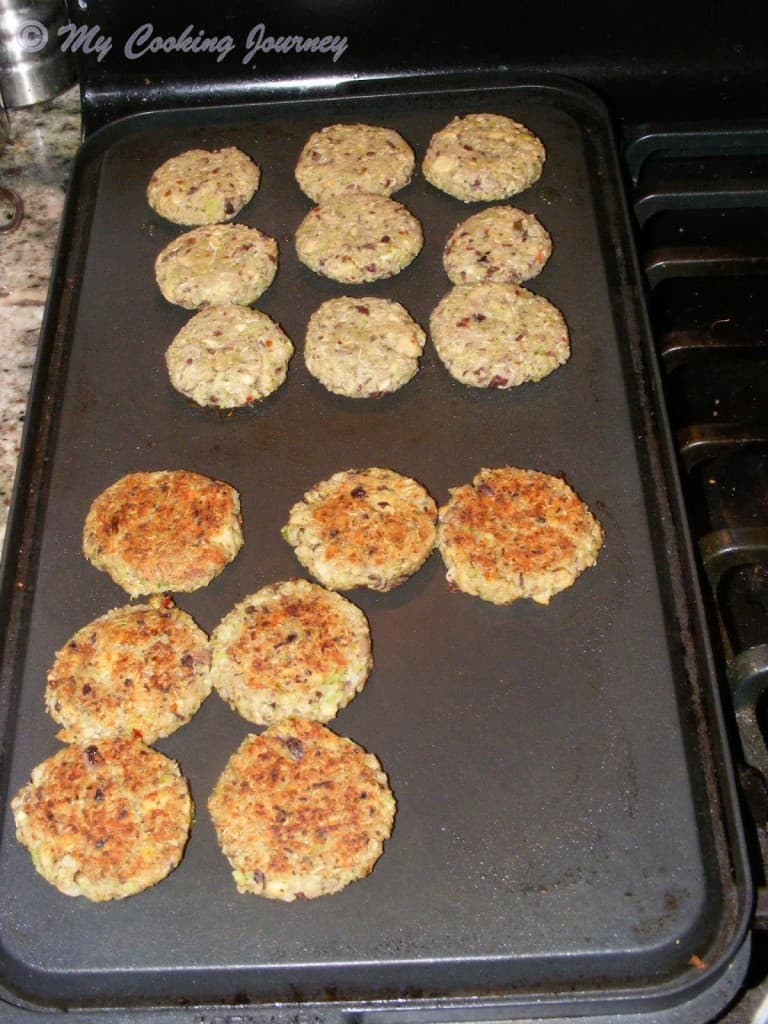 Remove the fritters on a baking sheet and then bake them for additional 5-7 minutes (rotating once in-between) at 300 F. This step is optional but helps to crisp up the patties.
Serve the Broccoli Quinoa And Bean Fritters with any dipping sauce. My kids ate it with ketchup for their dinner and loved it.