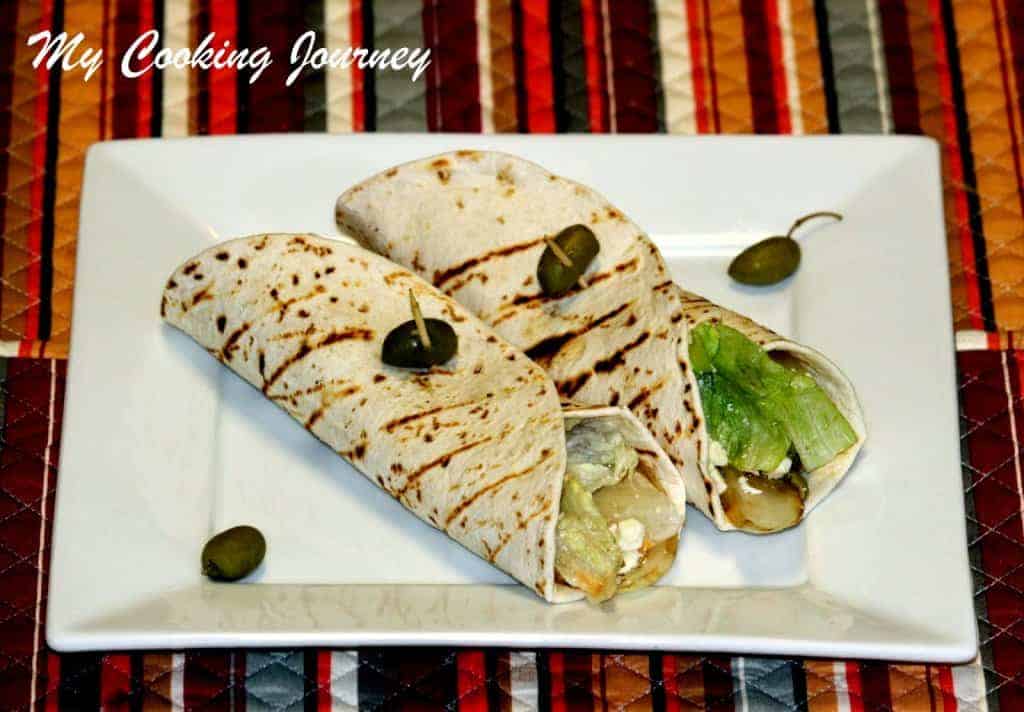 I really enjoyed this theme of rolls and wrap this week. This is my last wrap/roll for the week and it involves my favorite hummus. When eating out at a Mediterranean restaurant, the most loved thing I eat is the hummus. Love the nuttiness of hummus and when topped with crunchy lettuce and grilled onions, the flavors are just amazing. The wrap I have made today is something very simple. I have just added some grilled onions, but if you wish, grill a few more vegetables (like zucchini and bell pepper) and add it to the wrap.
Also any salad greens or mixed herbs can be added for the crunch. You could also add some sliced carrots or cucumbers in the wrap. I have used my grill pan to grill the onions and the tortilla. If you do not have one, simply use your regular pan and caramelize the onions.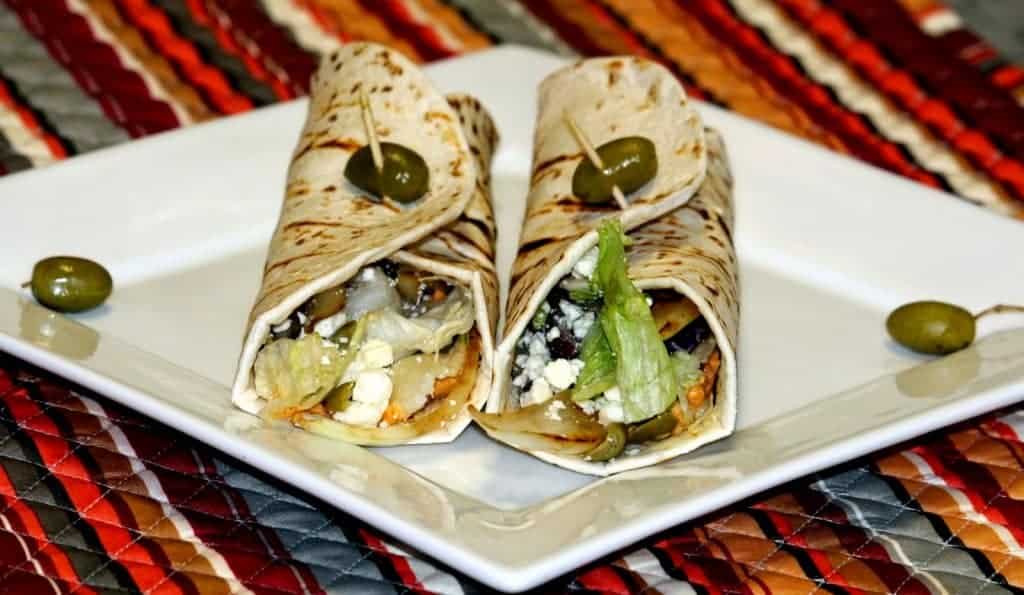 Preparation time – 10 minutes
Cooking time – 10 minutes
Difficulty level – easy
Ingredients to make Mediterranean Style Hummus Wrap – makes 4 wraps
Tortilla – 4 (large ones)
Hummus – about 2 tbsp per wrap (I used the roasted red bell pepper hummus)
Lettuce or any other salad greens – about a cup
Onion – 1 large (sliced thick)
Oil – to spray on the grill pan
Olives – few (chopped)
Feta cheese – about 2 tbsp per wrap
Procedure –
Get the grill pan heated up and spray with some oil. Now add the sliced onions in a single layer and grill for about 2 minutes. Turn them over and cook on the other side for 2-3 minutes until evenly caramelized. Make sure that the heat is low to medium and you do not burn the onions. Take them out of the grill/pan and keep it aside.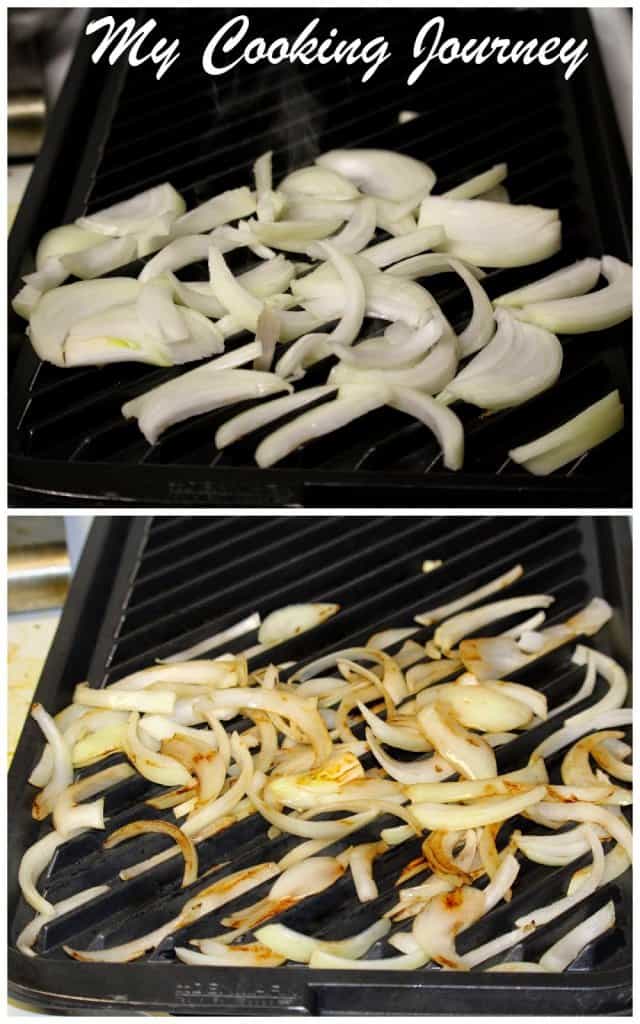 In the same pan/grill, warm the tortillas and keep them aside.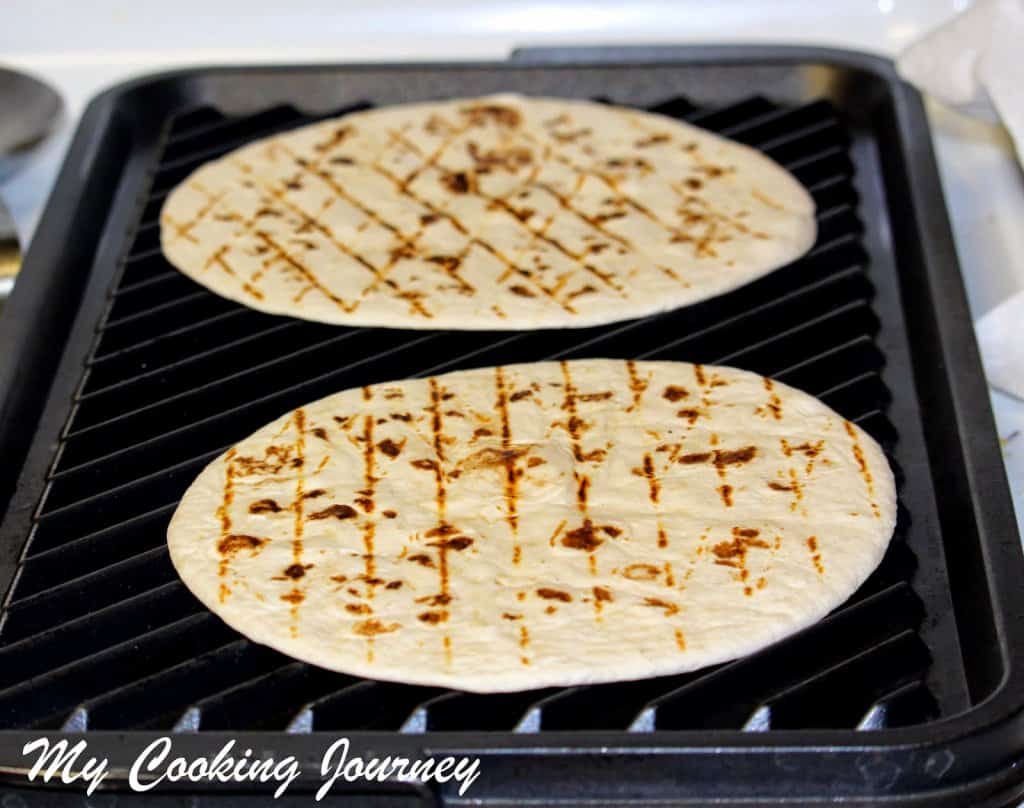 Take one of the tortillas and spread a generous layer of hummus in the middle.
Top with the salad greens.
Next add the caramelized onions and chopped olives.
Finally top the Mediterranean Style Hummus Wrap off with feta cheese.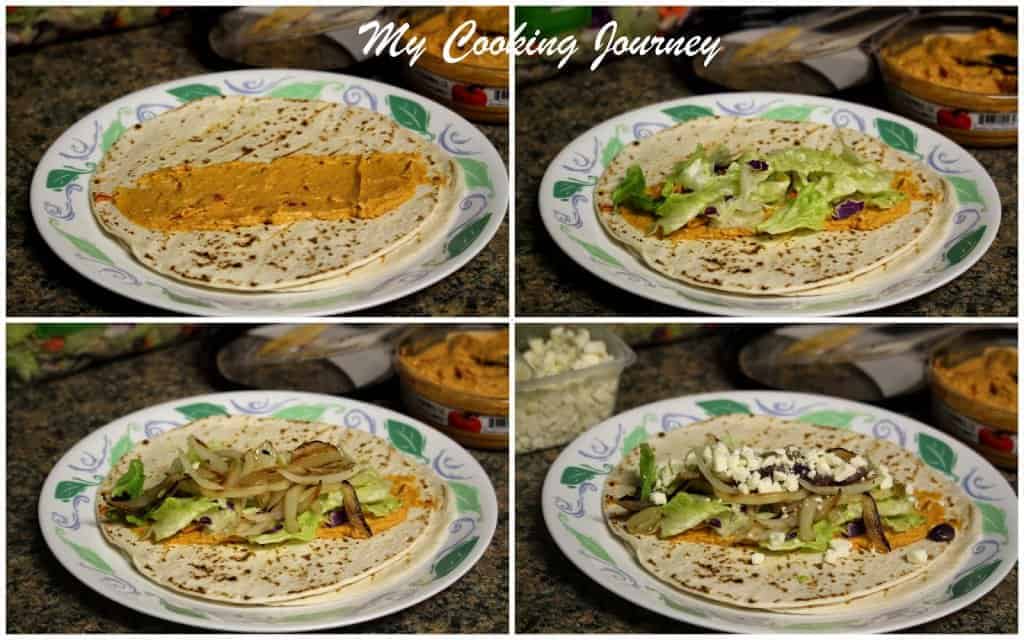 Give the tortilla a tight wrap and if needed secure with a toothpick.