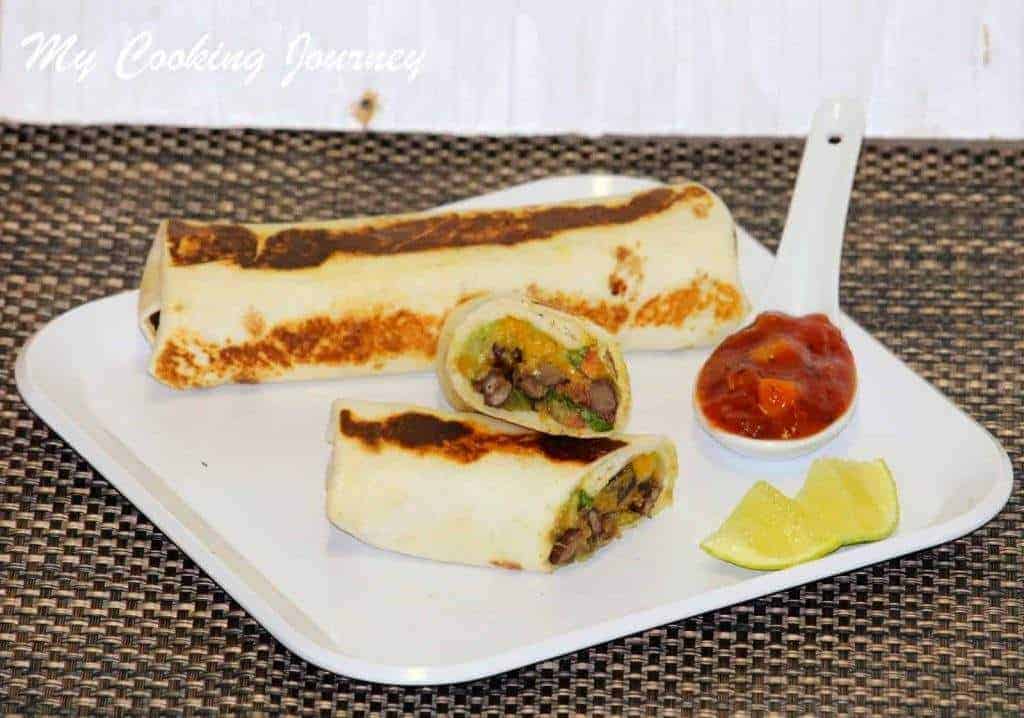 Wraps are the easiest way to pack lunch or dinner when traveling. I make wraps once in a while for dinner and experiment with different fillings. Most of the times it is what I have in hand, but it will always include protein of some kind and few vegetables. I always happen to have canned beans in my pantry and this is how I use them.
When doing this theme of wraps and rolls for Blogging Marathon this month, I wanted to showcase this Mexican bean wrap as it finds its way in my menu at least once in month. I make it as a wrap or as quesadillas, depending on what my kids want for dinner. I happened to have couple of avocados in the refrigerator, so made some guacamole to go with it. If n a hurry, you could just slice the avocados and layer them in the wrap instead of making guacamole.
Preparation time – 10 minutes
Cooking time – 20 minutes
Difficulty level – easy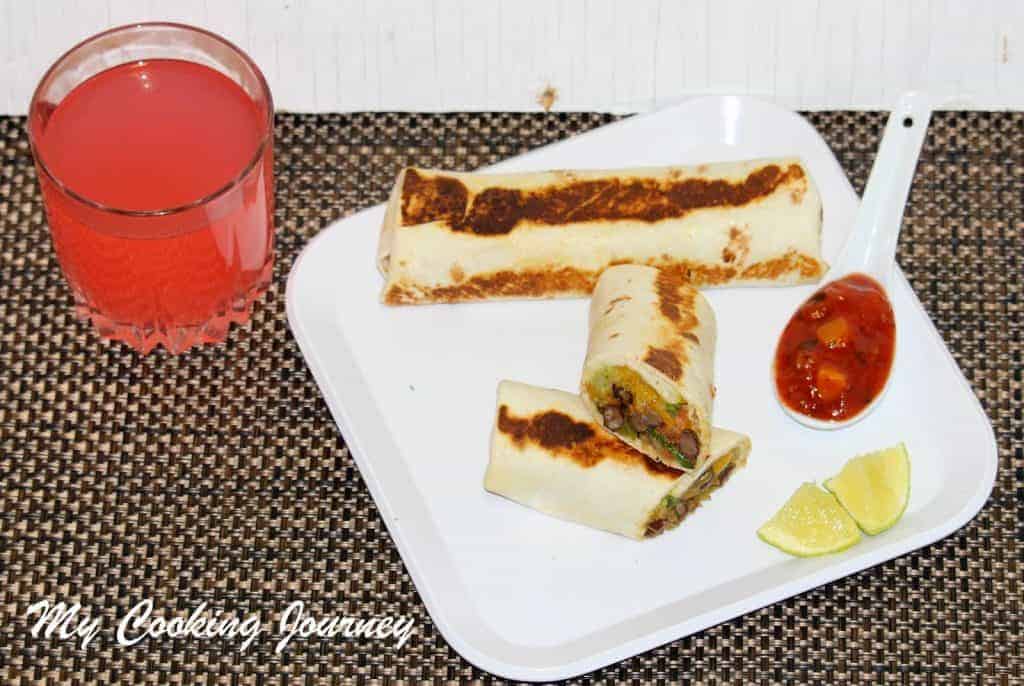 Ingredients to make Mexican Bean Wrap – (Makes 8 wraps)
Tortilla – 8 (burrito size)
Black beans – 1 can (15.5 oz)
Onion – 1 large (sliced thin)
Bell pepper = 1 large (sliced thin)
Jalapeno – 1 (seeds removed, finely chopped)
Roasted cumin powder – 1 tsp
Cilantro – a handful (finely chopped)
Guacamole – 1 cup
Mexican blend cheese – 1 cup
Oil – 2 tsp
Salt – to taste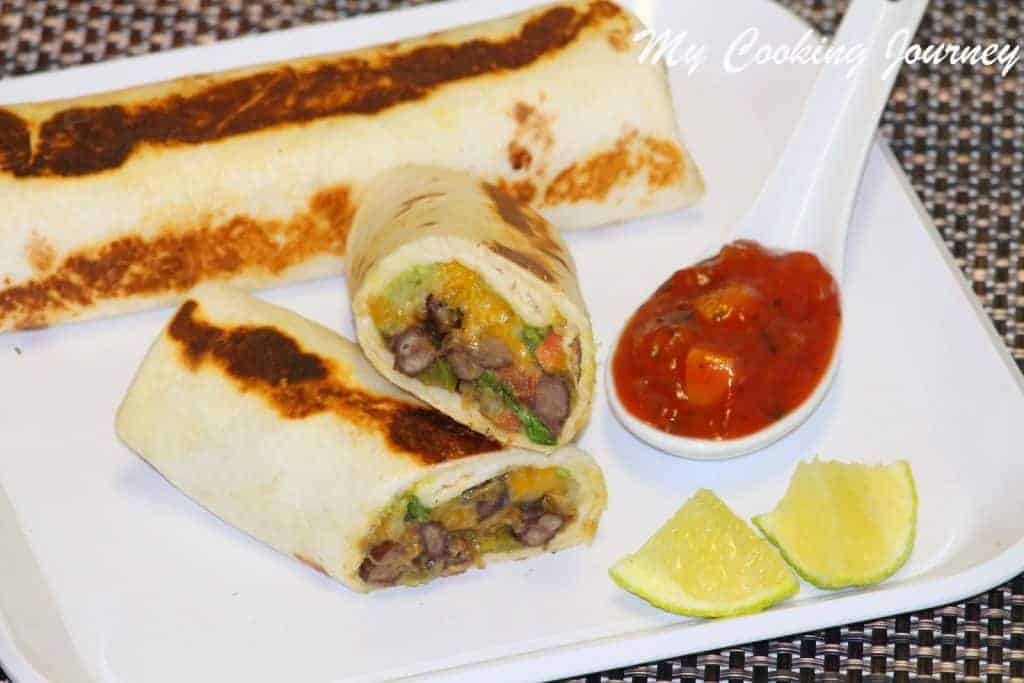 Procedure Mexican Bean Wrap –
Make the filling –
In a pan, heat the oil and then sauté the thinly sliced onions until translucent. Now add the sliced bell pepper and let it cook. Also add the jalapenos and sauté.
In the meantime, drain and wash the black beans well and keep it aside. Once the vegetables are cooked, add the drained beans and mix well.
Add salt needed and roasted cumin powder and mix well. Add the cilantro and remove from heat. Let it cool a bit.
If making guacamole, get it ready!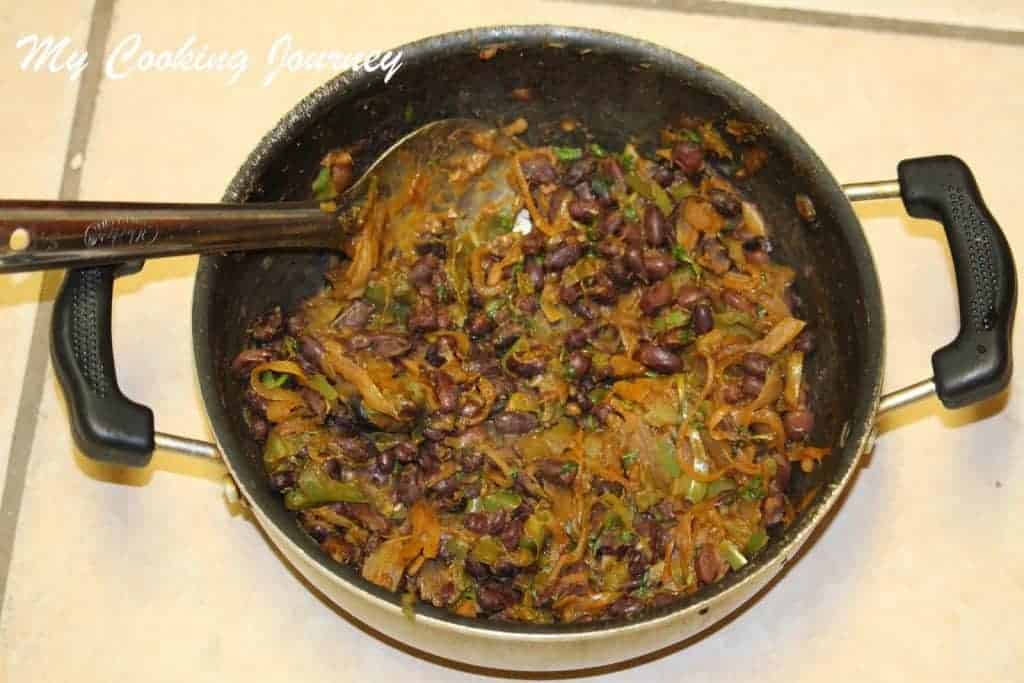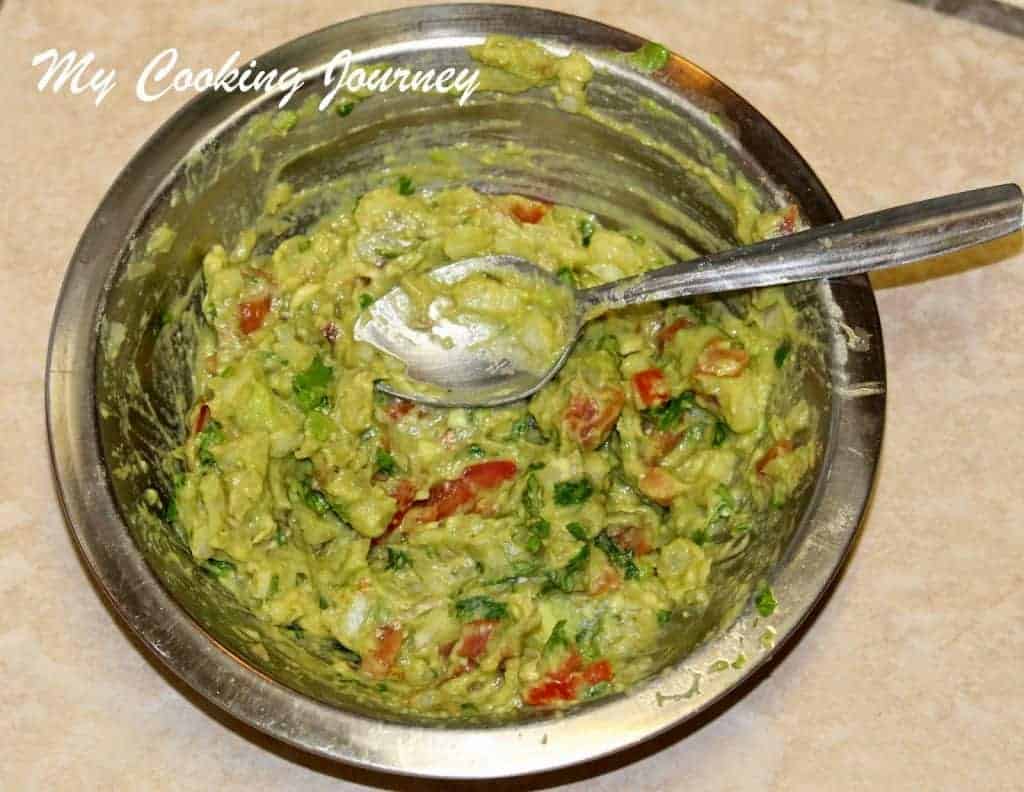 Making the wrap –
Warm the tortillas in microwave for about 30 seconds to make wrapping easier.
Add a heaped tablespoon of guacamole on the centre of the tortilla and spread.
Next add a heaped tablespoon (or two) of black bean and vegetable mixture and spread.
Next goes the cheese. Now make a burrito style wrap. Start from the bottom and roll the tortilla on the top of the filling making a tight first roll. Now bring the two sides inside and then roll the tortilla to form a tight wrap.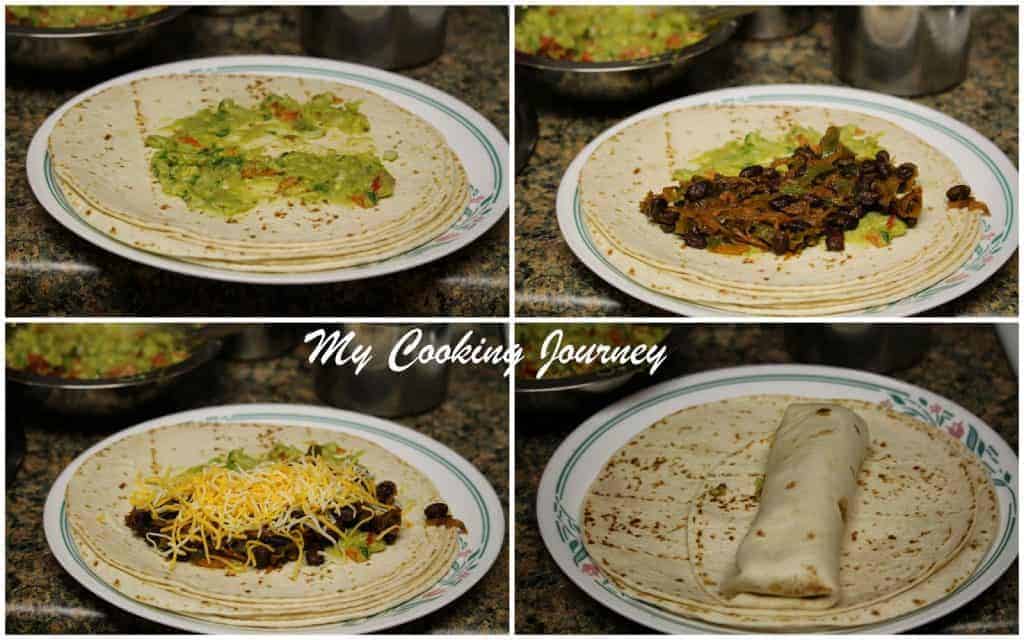 You could serve this as is, but I like to get it warmed on the griddle to get the cheese melting.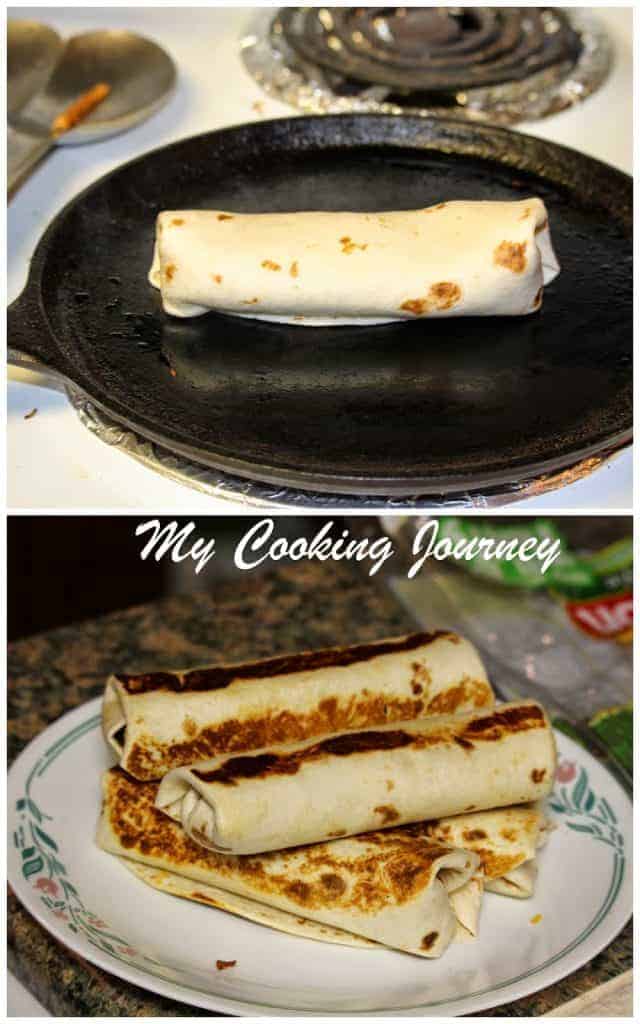 Serve the Mexican Bean Wrap with salsa on the side!