This Vegetarian 15 Bean Soup made in the Instant Pot is ready under an hour
and is the perfect meal with some crusty bread on the side.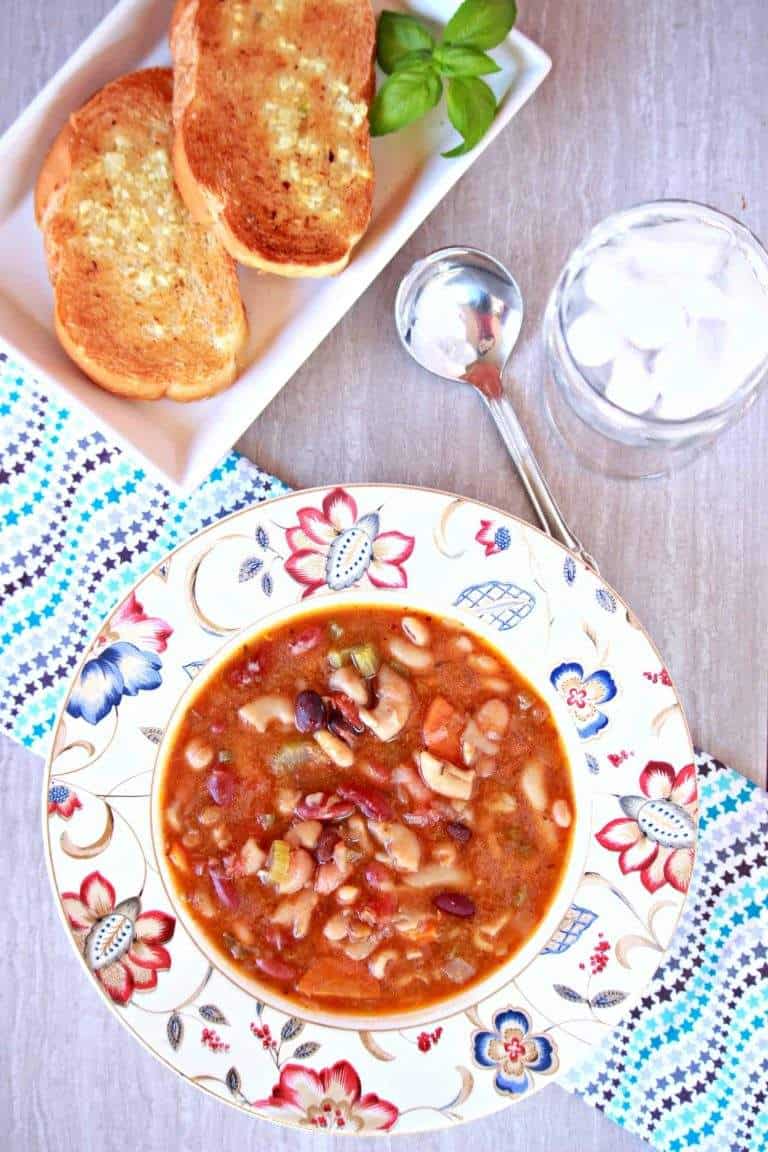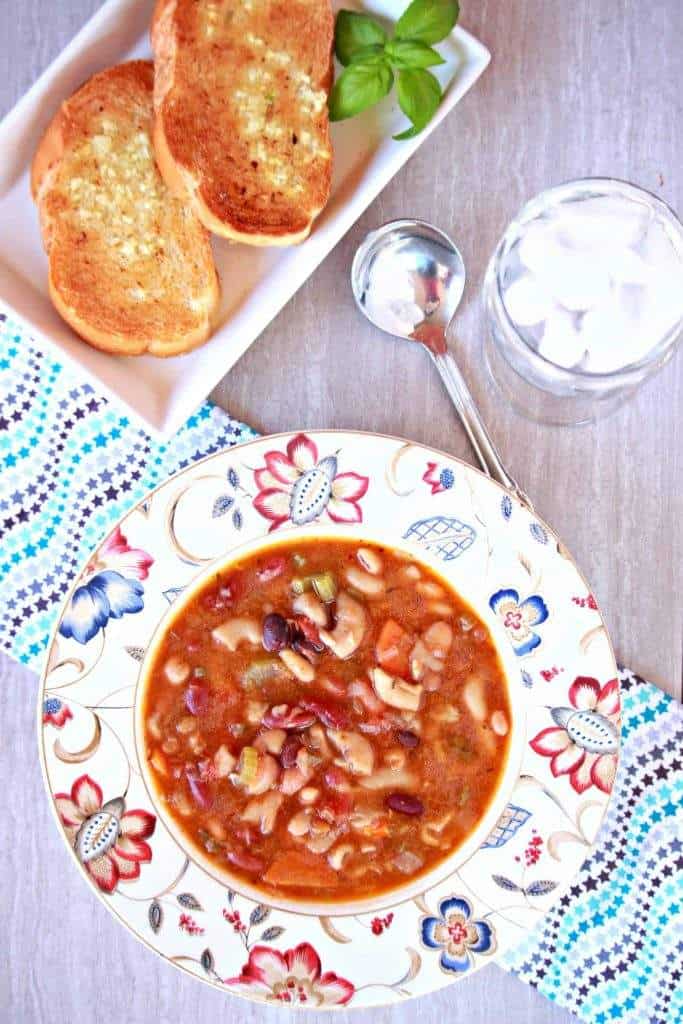 I make soups especially for my boys and with my struggle to get more protein in their diet, I have been looking for protein rich soup ideas. That is when I came across this 15 Bean Soup Mix from the Hurst Beans. This mixture had several beans that I would never have thought of buying individually and hence thought would give the soup a try.
Coming to making the soup, I have to share this news to you all. I bought my Instant Pot last year during Thanksgiving sale. I was in India then and my husband had ordered one for me. It was used, maybe a couple of times and the I lost interest and went back to my usual pressure cooker for all the cooking. couple of weeks ago when talking about this to my friend Sangeetha, she was in shock that I was not using the instant pot.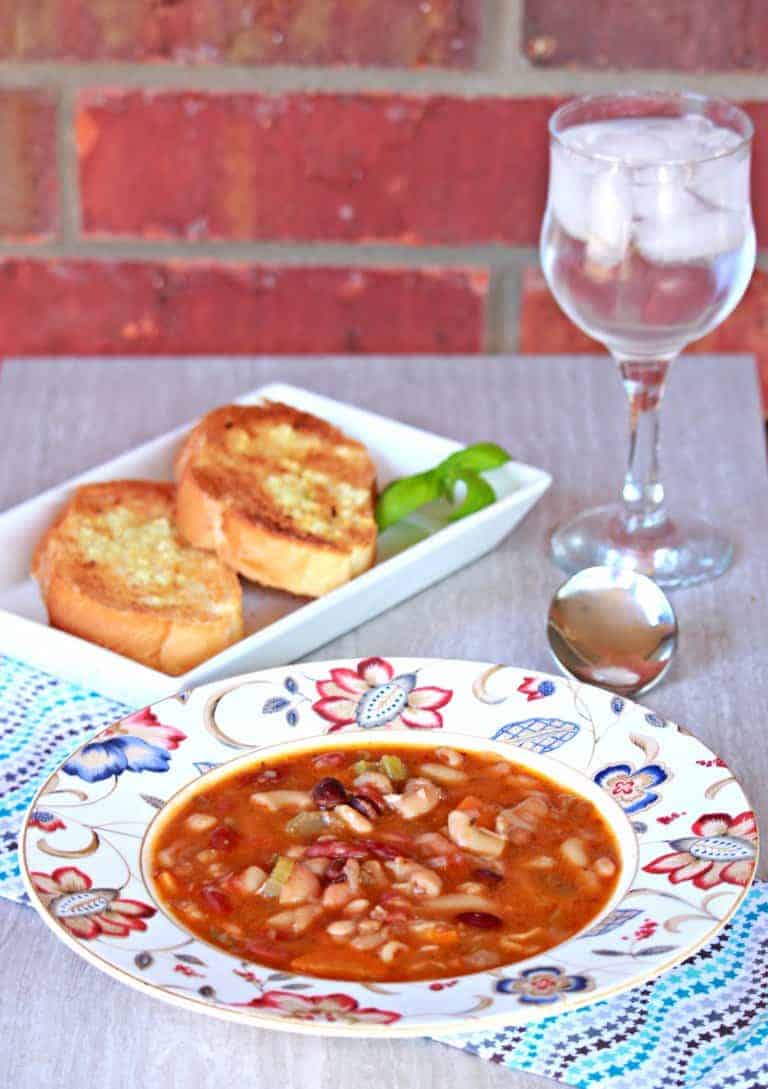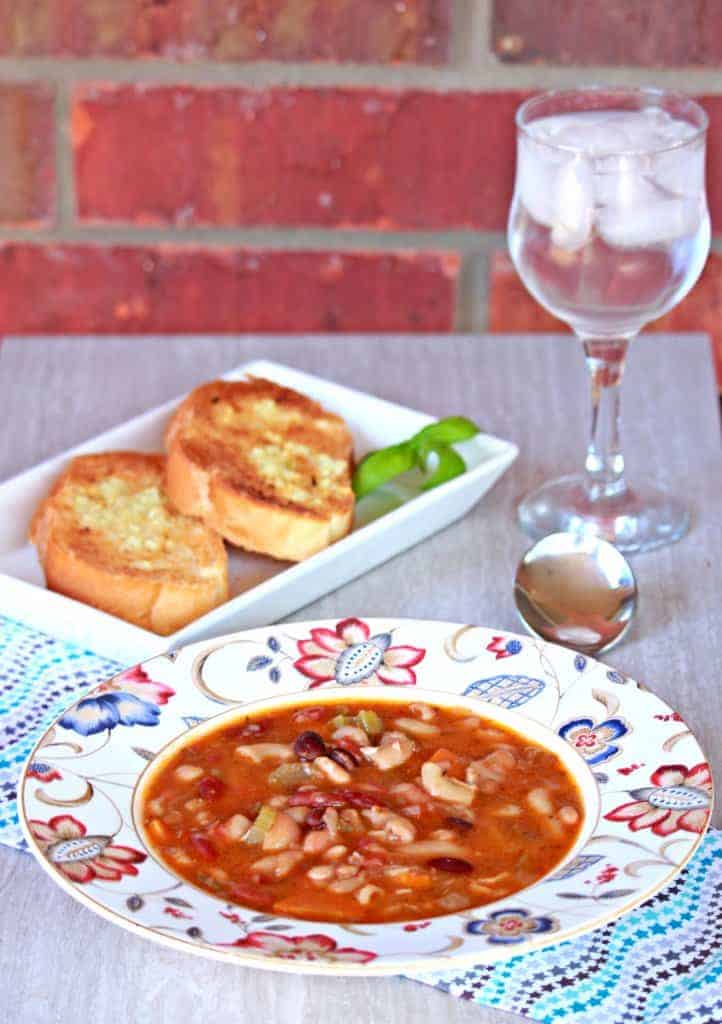 She motivated me to start using the Instant pot and constantly checked on me if I was using it. It has been exactly 13 days since I took my Instant pot out and I have not once put it back inside. In fact, first time in 17 years my pressure cooker ha not come out for 13 days, except a tiny err from my husband. I had asked him yesterday to keep some rice and since he did not know how to use the instant pot, took the pressure cooker out and kept rice. Now I can't get too upset, can I? He at least made the rice.
Since using the Instant pot, I have made, rice, dal, vegetable rice, boiled potatoes and now this soup. The best part about this soup is there is no soaking of the beans. This is just the perfect kind of recipe for someone like me who often (more than often) forgets to soak beans. The whole process took about an hour and the soup was just perfect. I also used some vegetables and also pasta as per my boys request. I kept the seasonings pretty simple as I wanted the flavor of the beans to come across.


Ingredients to make 15 Bean Soup in the Instant Pot -
15 bean soup mix - 2 cups (washed and rinsed)
Onion - 1 medium (chopped)
Garlic - 3 pods (minced)
Celery - 1 cup (thinly sliced)
Jalapeno pepper - 1 (seeded and finely chopped)
Carrot - 1 large (sliced)
Tomato - 1 can (15 oz)
Pasta - ½ cup (any small variety)
Dried Oregano - 1 tbsp
Dried Thyme - ½ tbsp
Olive oil - 3 tbsp
Salt - to taste
Pepper - to taste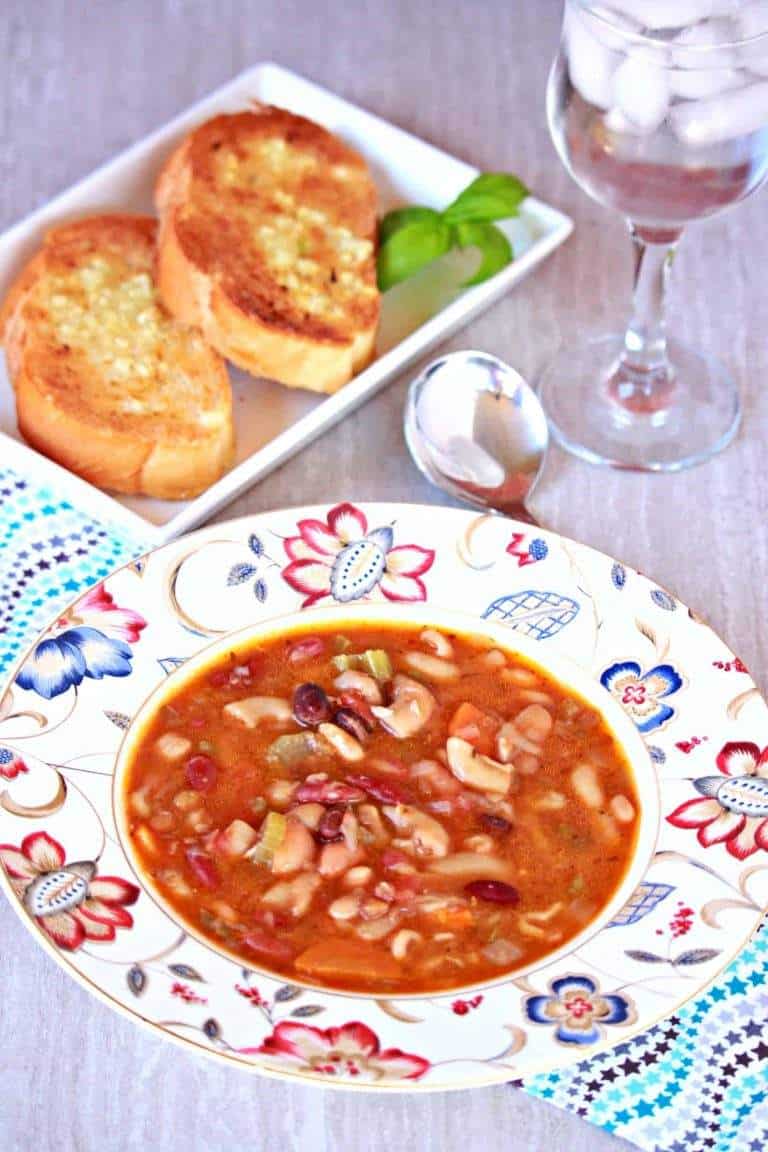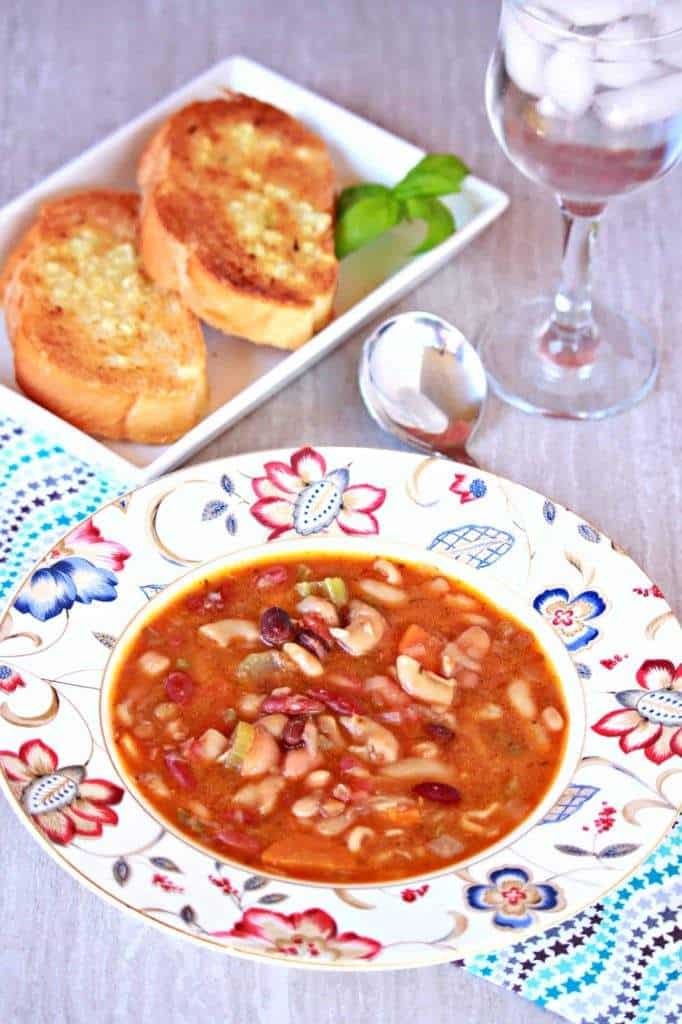 Procedure to make 15 Bean Soup in the Instant Pot -
Wash and rinse the beans in running water.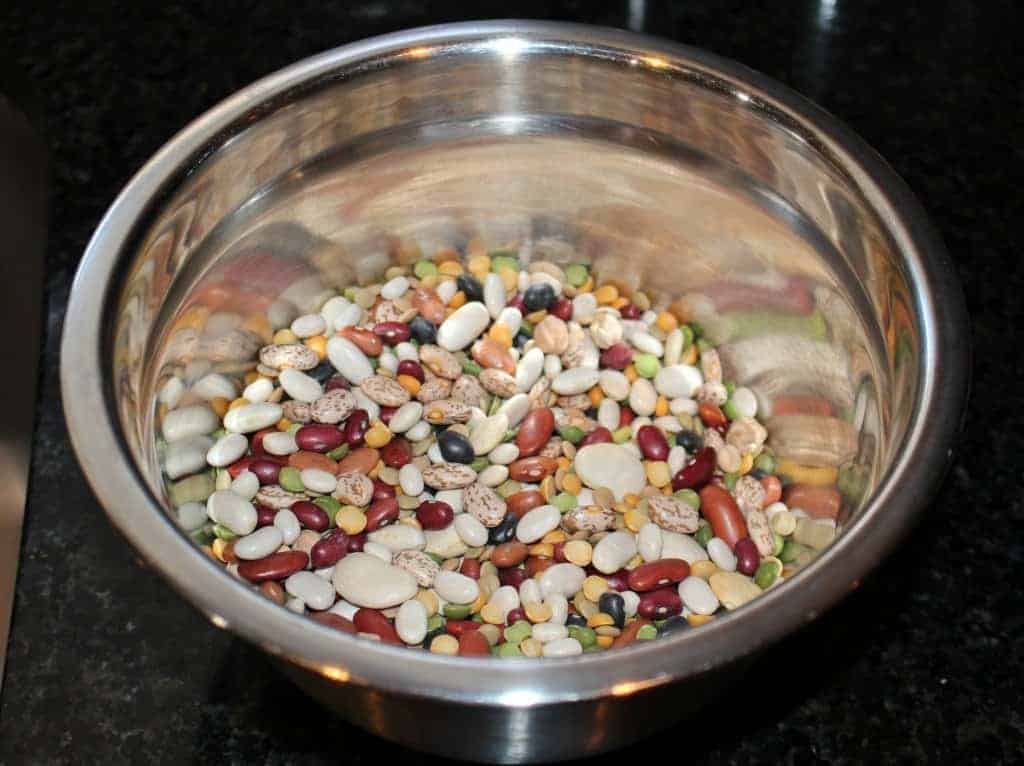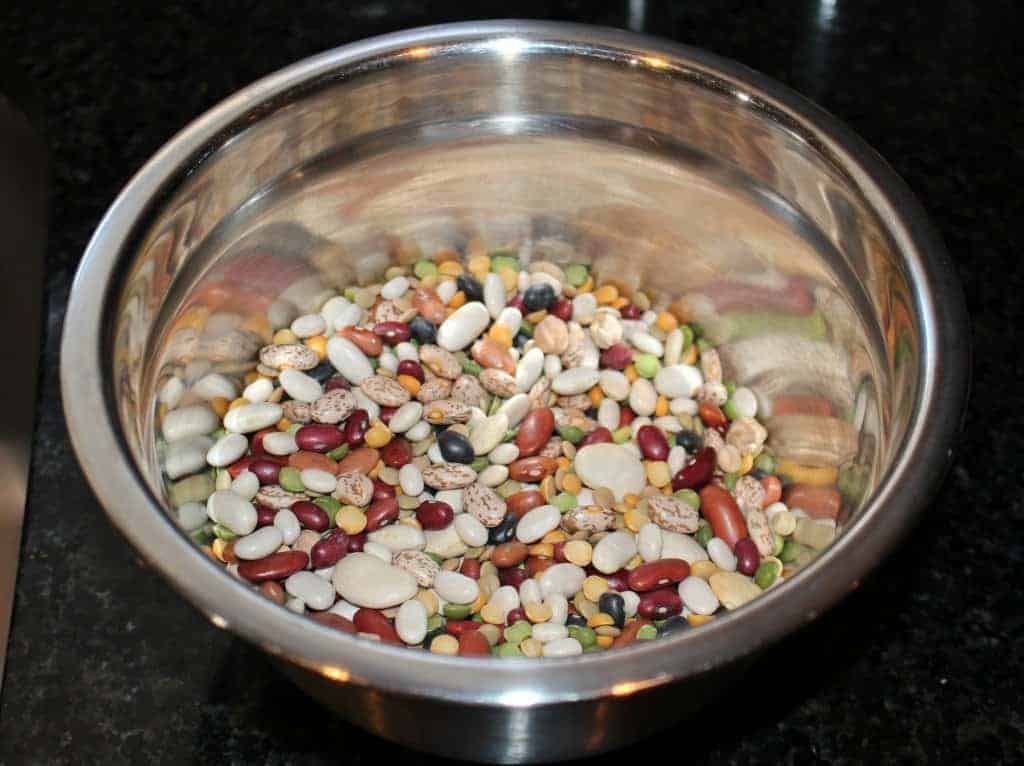 Prep the vegetables and keep them ready.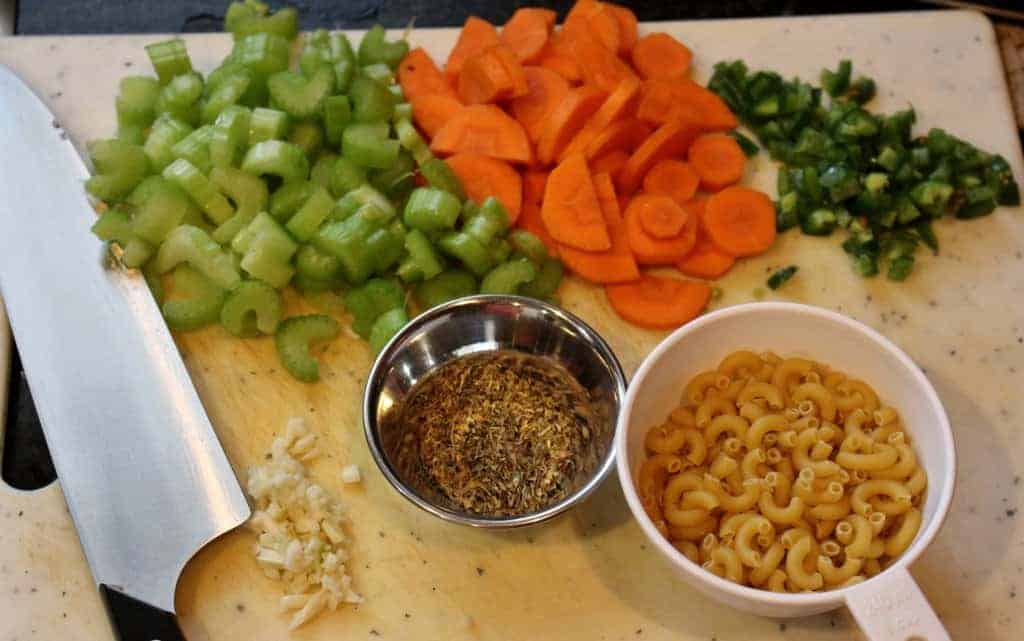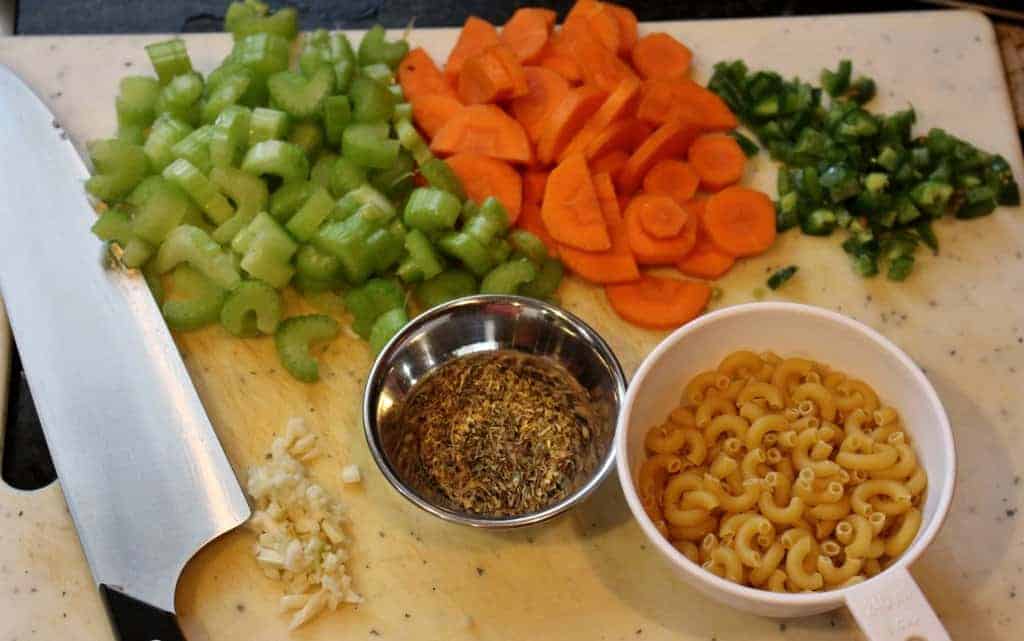 Turn on the instant pot in the saute mode and add the oil. Once the oil heats up, add the chopped onions and saute it until it is translucent.
Add the garlic and jalapenos and saute for a minute more.
Now add the celery and the carrots and saute for couple of minutes.
Add the spices, salt and pepper along with the dry pasta and the cleaned beans.
Add 6 cups of water and close the instant pot lid. Turn off the instant pot and then turn it on again. Set it on Beans/Chili setting and let it finish the cycle. Turn off the instant pot and let the pressure release naturally.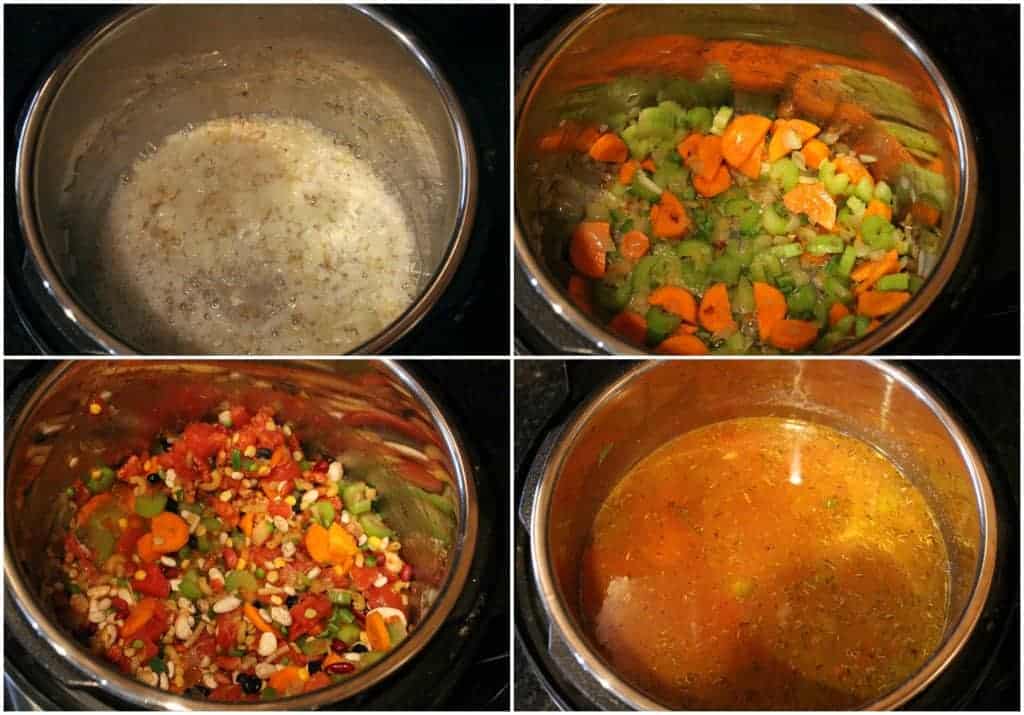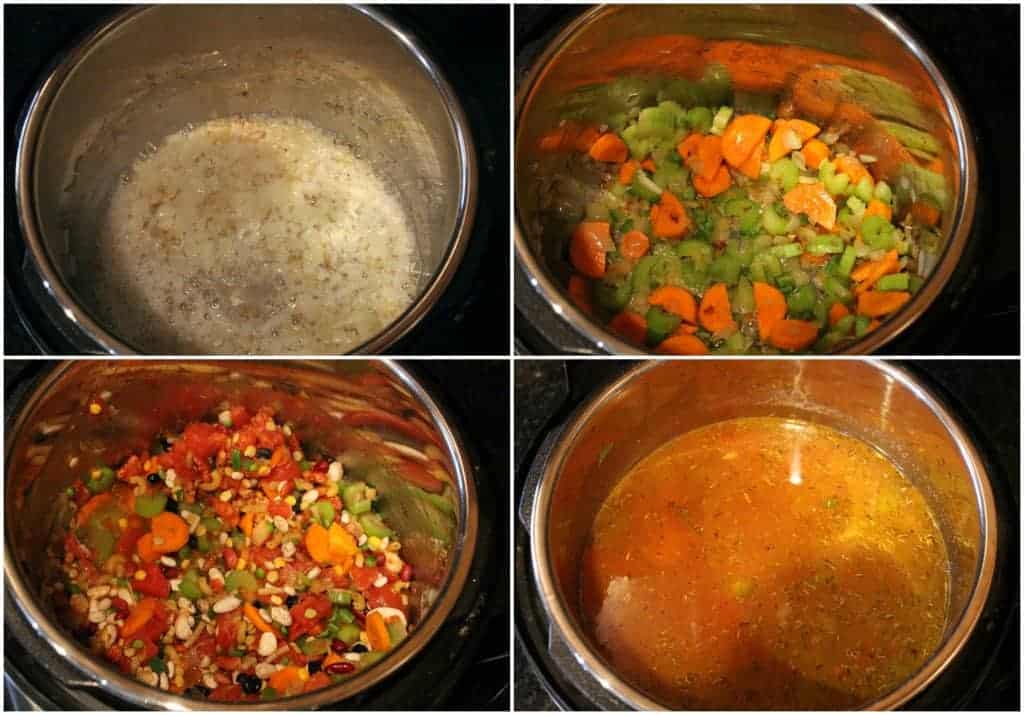 Taste the soup for salt and pepper and adjust if needed.
Serve with some crusty bread.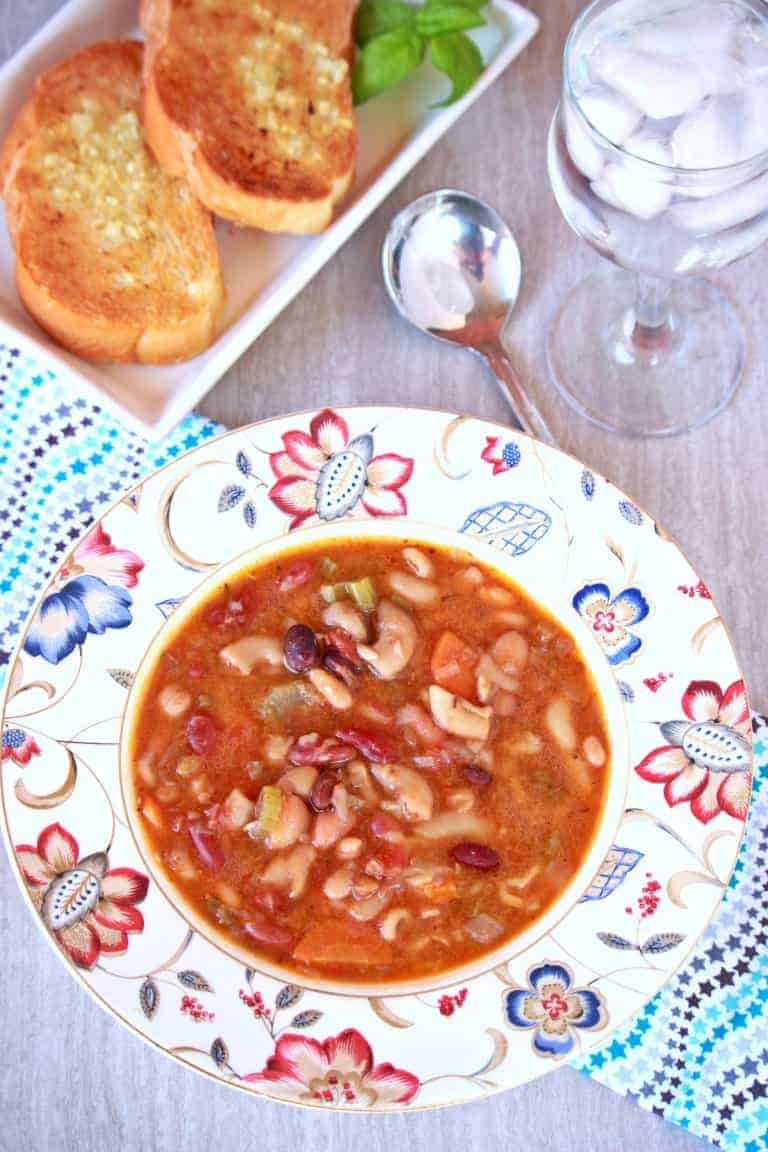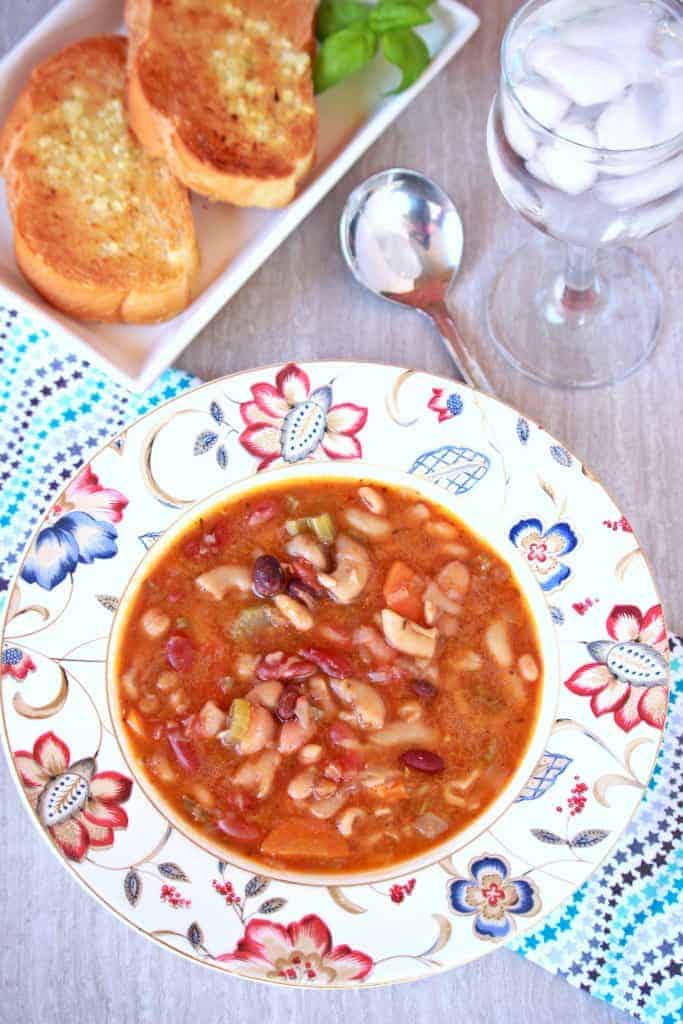 Check out the Blogging Marathon page for the other Blogging Marathoners doing this BM#78