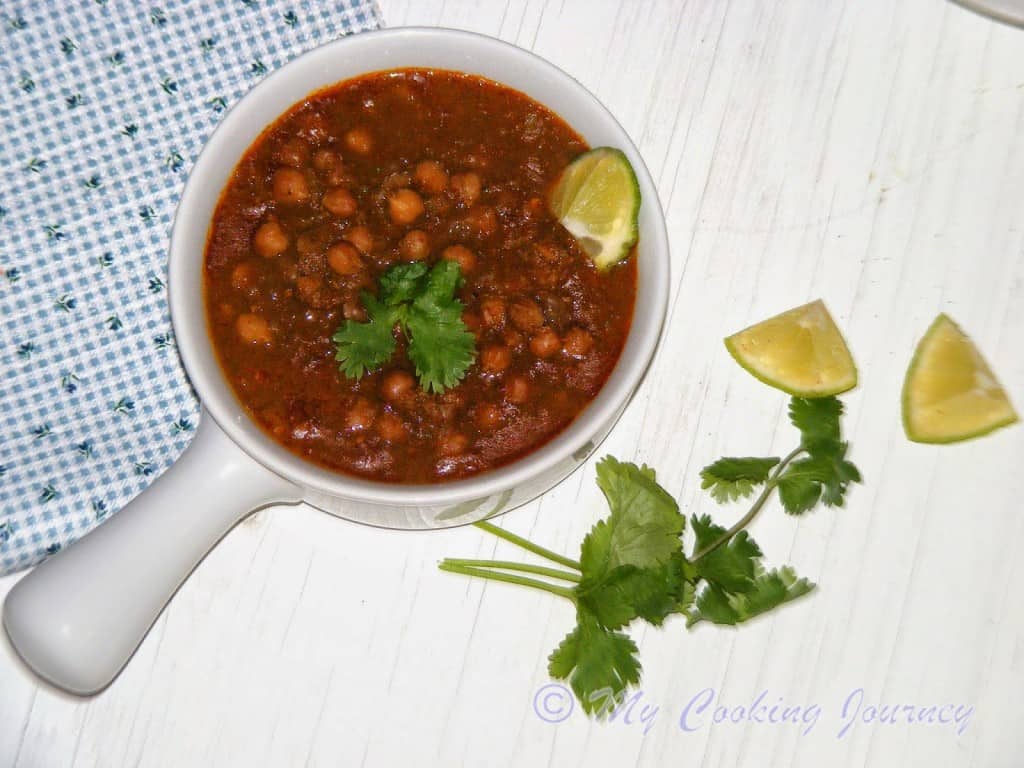 The Punjabi cuisine is very diverse, but there are dishes that are very specific to the region like Makki di roti and Sarson ka Saag. The first thing that comes to my mind when writing about Punjab is the movie Dilwale Dulhaniya le Jayenge. If you know me, you would know that I am a diehard fan of Shah Rukh Khan and this is my ever favorite movie. I can watch this movie infinity number of times and still would not get bored of it. I love the yellow flowers from the Mustard green plants and just the lifestyle of the people.
Like many other Northern states, people in Punjab are very hospitable. The variety and quantity of food is just unlimited. The recipe I chose today is made from freshly ground Chole masala, that just takes the dish to a different level. There are times when I am in a hurry and I make the dish with store bought masala, but this one definitely is a keeper.
Check out my other version of Channa/chole here!
Preparation time – 20 minutes plus overnight soaking time
Cooking time – 1 hour
Difficulty level – easy
Recipe source - Veg Recipes of India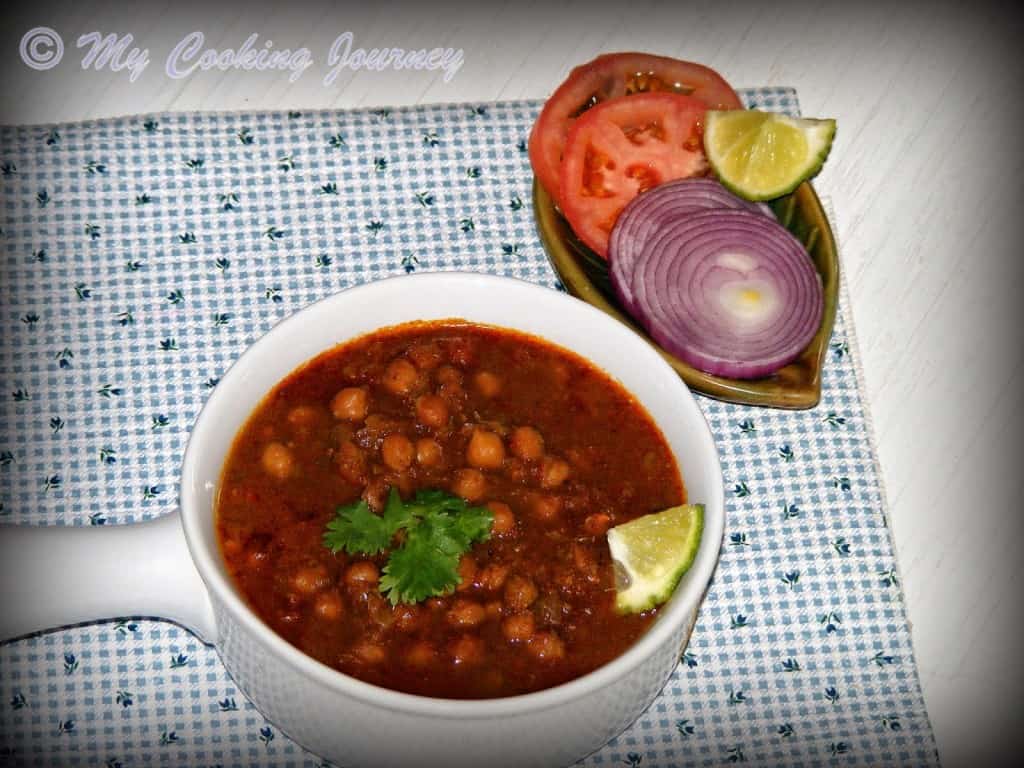 Ingredients to make Punjabi Chole – (serves 6)
Channa/chickpeas/Garbanzo beans – 1 ½ cups
Onion – 2 (grated or finely chopped)
Tomatoes – 4 (chopped)
Ginger – ½ inch piece (grated)
Chili powder – 2 tsp (Kashmir chili powder)
Amchur powder/dry mango powder – 1 tsp
Tea bag – 1 (optional)
Oil – 2 tbsp
Salt - to taste
Cilantro – to garnish
For the Chole Masala powder –
Coriander seeds – 1 ½ tsp
Fennel seeds – 1 tsp
Cumin seeds – 1 tsp
Cardamom / elaichi – 5
Cinnamon – 1 inch piece
Peppercorns – 8
Bay leaf – 1 large
Cloves – 4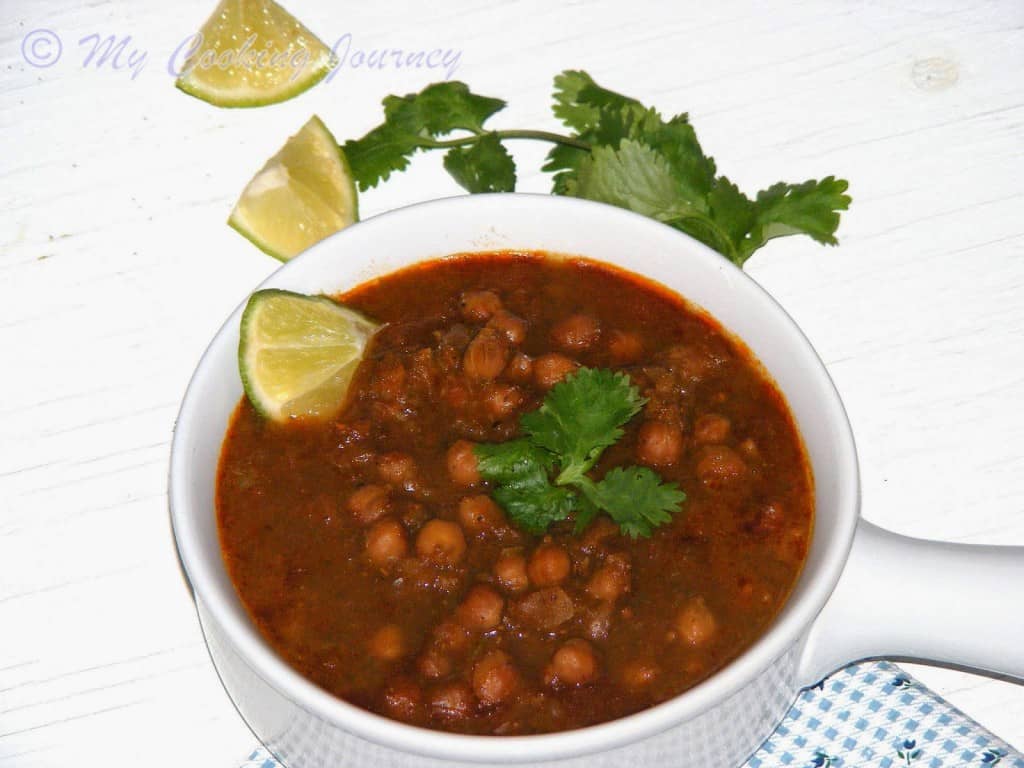 Procedure to make Punjabi Chole –
Soak the channa in enough water overnight. Do soak it in plenty of water since the channa puffs up and becomes more than twice its original size.
The next day, drain the water and then add fresh water, grated ginger, tea bag and salt to the channa and cook it in a pressure cooker until is soft and easily crushes in between your fingers. I let it cook for about 5-6 whistles.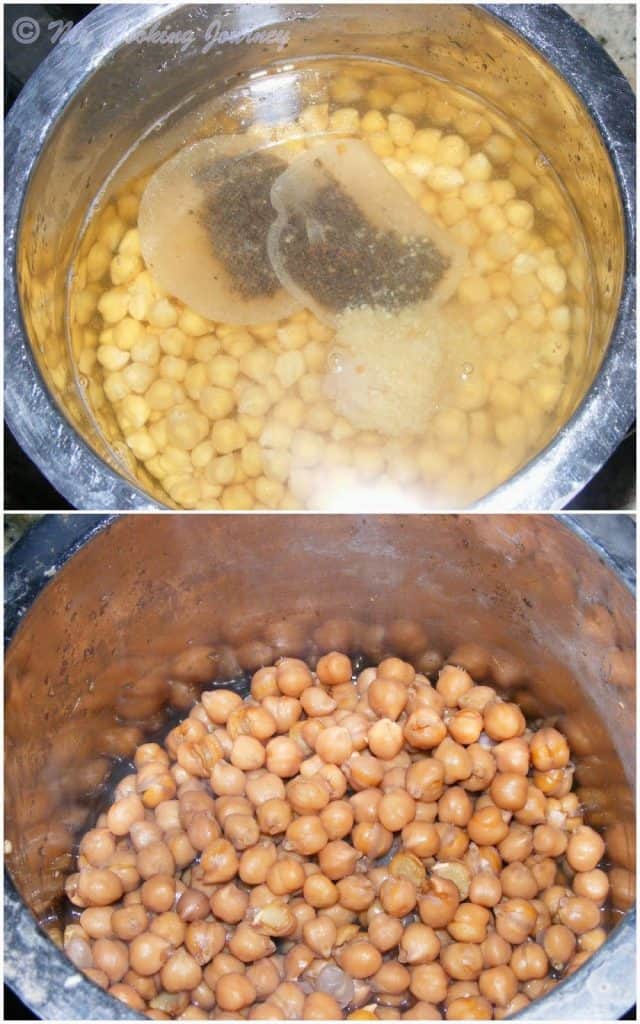 In the meantime, dry roast in low flame, all the ingredients mentioned under masala. Once the spices become aromatic, turn off the flame and let it cool down. Then grind the spices in a small grinder and keep it aside.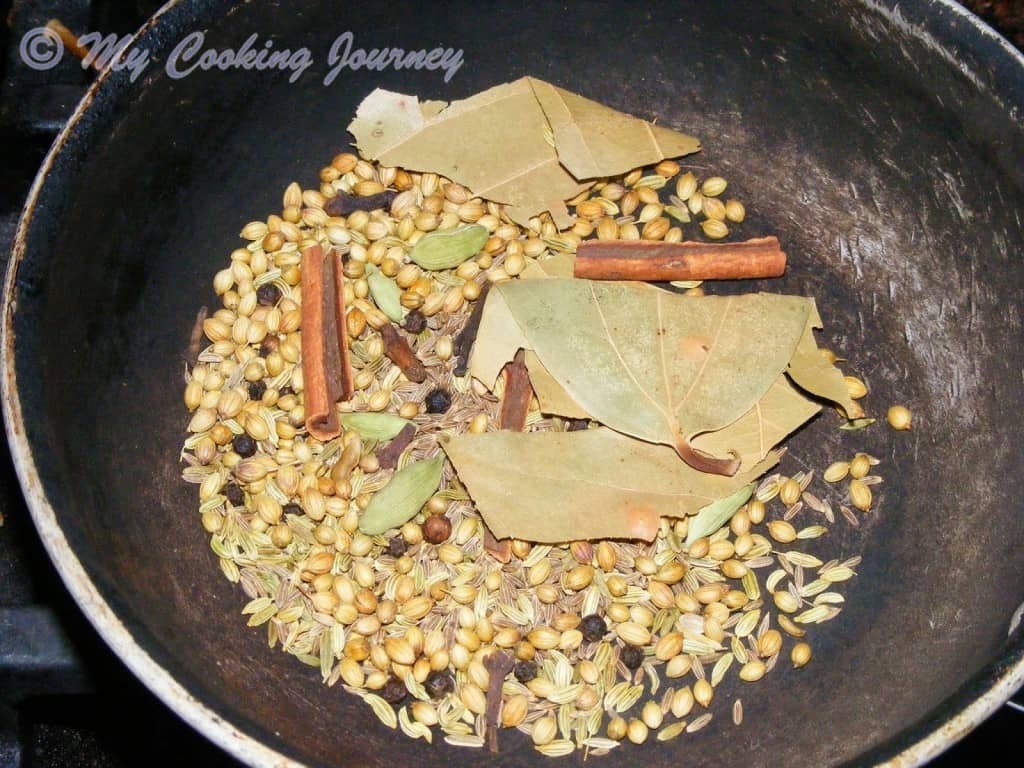 In a pan, heat the oil. Once the oil becomes hot, add the chopped/grated onions and sauté until it is pink. Then add the tomatoes and fry it until the tomatoes are cooked. Also add just enough salt to flavor the masala mixture. Remember that we cooked the channa with salt so add very little salt now.
Once the onion tomato mixture is cooked well, add the channa masala that we made and the red chili powder and mix well.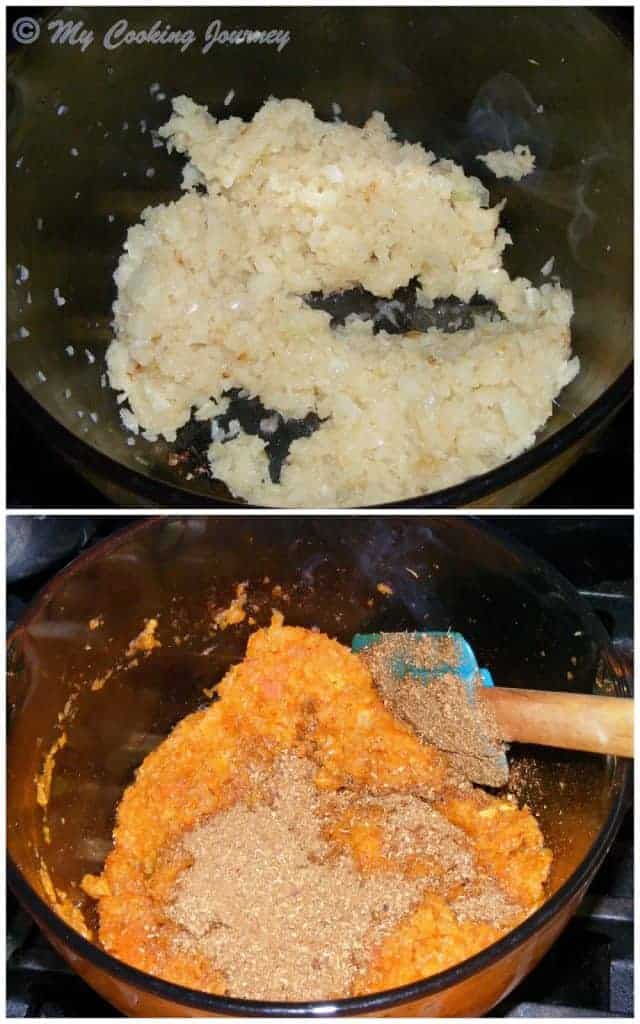 Now add the cooked channa with it water to the pan and mix well. If the water is too much, drain some out and keep aside and add it if needed. Let it come to a boil and then simmer for 10-15 minutes.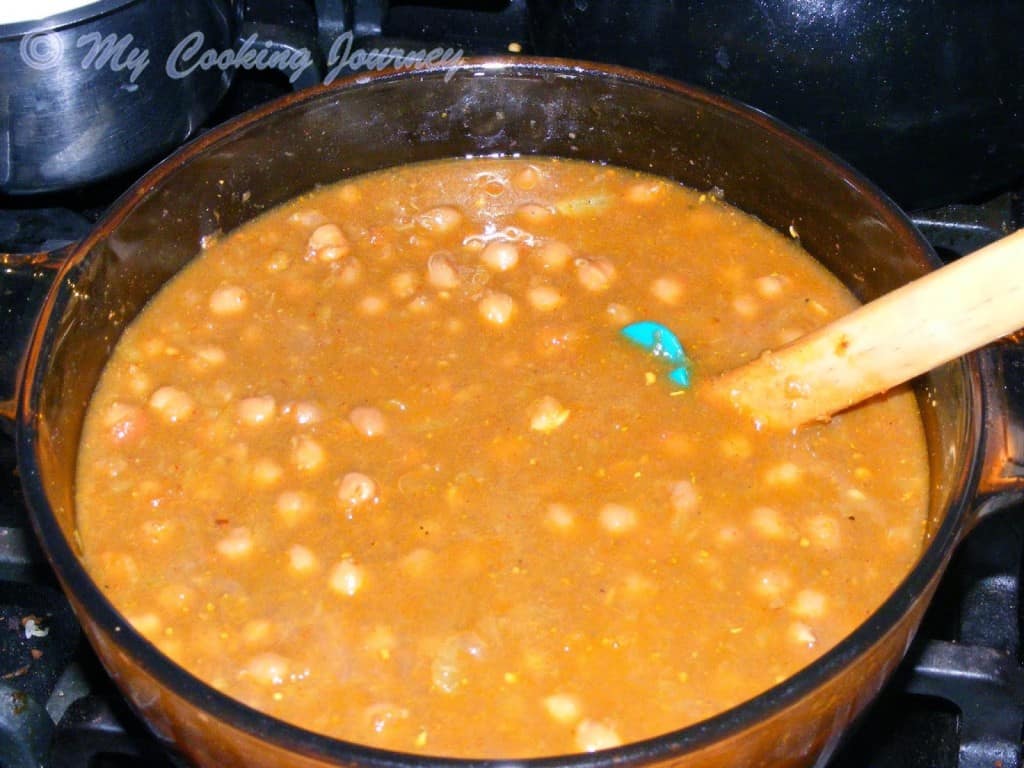 Finally add the amchur powder and cilantro and mix.
Serve the Punjabi Chole hot with puri, roti or rice. I had served it with some Caramel Parsi rice!