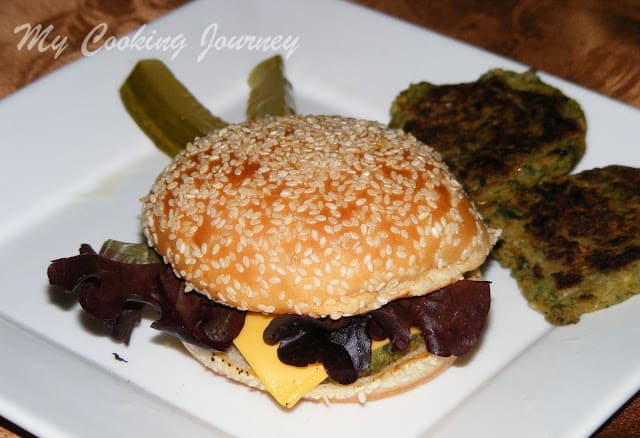 For the final week of Blogging Marathon 25, my third post for the theme cooking from a cookbook is a recipe that I adapted from this wonderful book. Found this great book in my library called 'Wild about greens' (https://www.amazon.com/Wild-About-Greens-Delectable-Collards/dp/1402785887). This book has plenty of vegan recipes and every recipe is made with many different kinds of greens. I have already posted a recipe from this book (Bok Choy Fried rice) and we all loved it. White Bean and Greens Burger is my second recipe that I am trying out from this book and I am sure I will make many more in the coming days.
These White Bean and Greens Burger patties can be served inside a bun or as is with some ketchup for evening snack. The patties also freeze very well for future use. These burgers are very moist and juicy and it is very easy for kids to eat. Also it is a very protein and iron rich food.
Preparation time – 10 mins
Cooking time – 30 mins
Difficulty level – easy
Ingredients to make White Bean and Greens Burger – (makes 12 burgers)
Quick cooking oats – ½ cup
Olive oil – 1 tbsp plus more for cooking the burgers
Onion – 1 (chopped)
Garlic cloves – 2-3 (minced)
Spinach – 6 oz (stemmed and coarsely chopped)
Cannellini beans – 1 -15 oz can or 2 cups cooked
Scallions – 2 (chopped very fine)
Fresh dill – 1 tbsp (if using dried, use 1 tsp)
All purpose seasoning blend (like Mrs. Dash) – 1 tsp
Fine bread crumbs or wheat germ – ¼ cup
Salt and pepper – to taste
Procedure –
Combine the oats with ⅔ cup boiling water and keep aside until needed.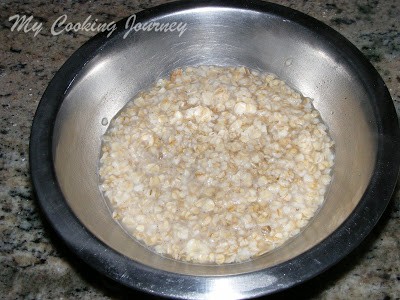 Heat oil in a medium skillet (I used my favorite cast iron pan). Add onion and sauté until translucent. Now add the garlic and scallions and continue to sauté until the onions are golden brown.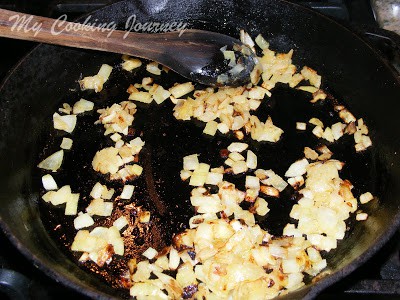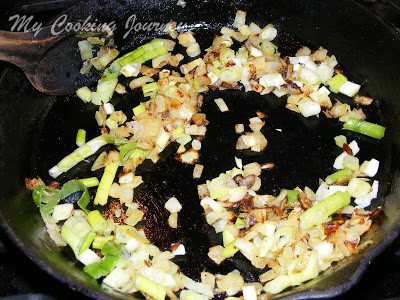 Now add the chopped spinach and cook until the spinach wilts down but is still green and fresh. This takes about a minute or two. Turn off the flame.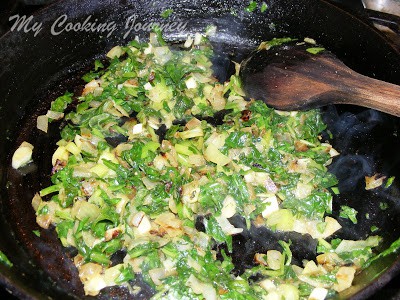 In a food processor, combine the greens mixture with all the remaining ingredients as well as the cooked oats. Pulse on and off until the mixture is coarsely chopped.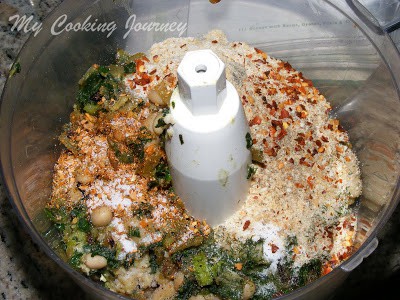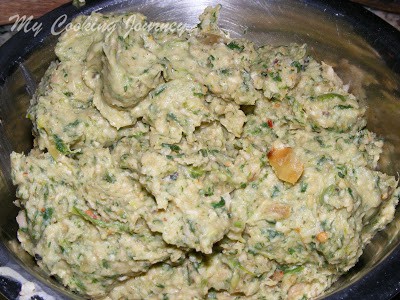 Heat just enough oil to coat the bottom of the same skillet we used earlier. When the pan is sizzling hot, add about ¼ cup of the mixture onto the skillet and flatten to form a 3 to 4 inch rounds.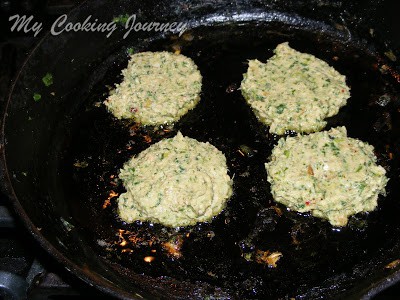 Fry them on both the sides over medium heat until they are nicely browned. Drain the cooked burgers on paper towels.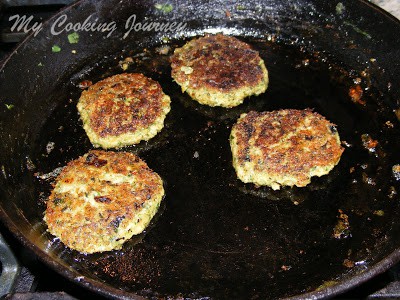 Serve warm with or without bread.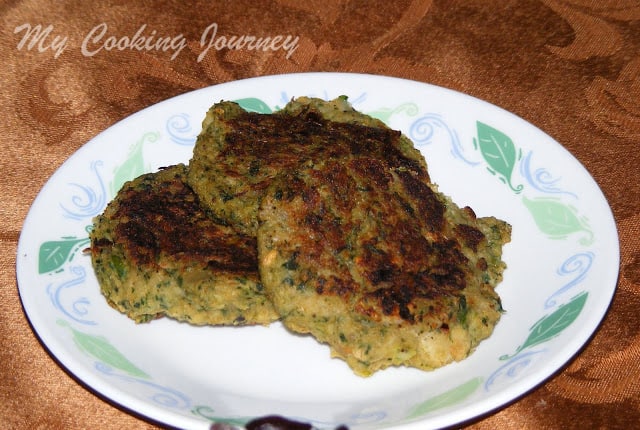 I served the with burger buns, lettuce, cheese and some pickles on the side.