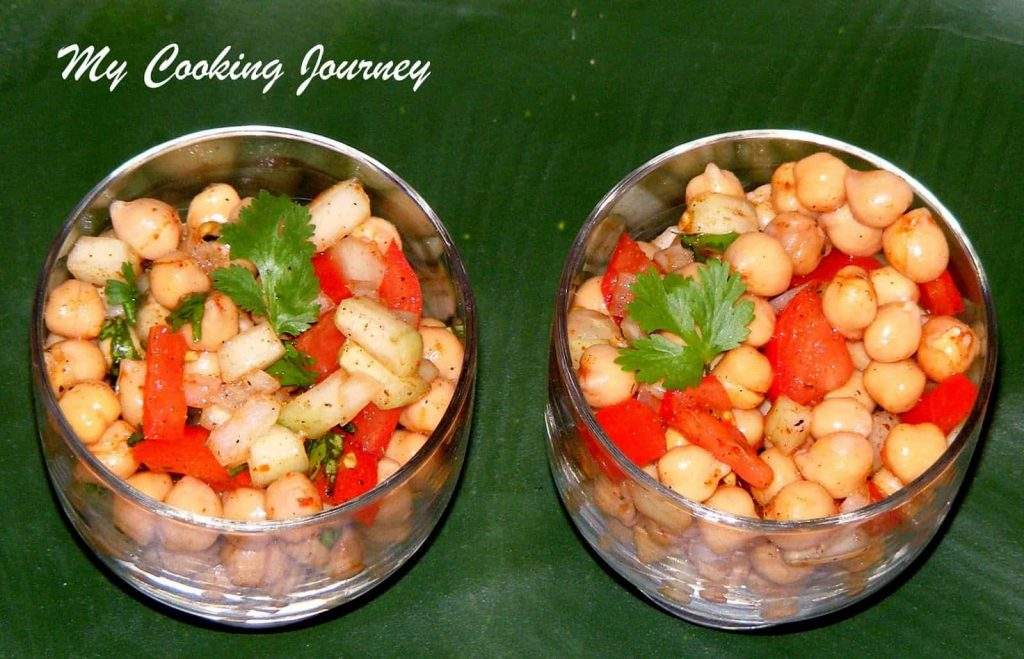 As I am typing the Channa Chaat recipe, I am drooling just by thinking the name of the dish. This is a very quick to make dish that can be made with any kind of chickpeas. You could use canned ones, fresh ones or black ones. This week I am doing the theme 'Nashta time', and this is one quick recipe I make on a busy evening as tiffin for my boys. My older one love chickpeas and would eat it in any form. I make the South Indian style sundal, Mediterranean style chickpeas salad and this Indian style tangy chaat.
I use the canned beans for ease. If planned a bit ahead we could soak the beans overnight and then cook them. This is a very protein filled snack that will keep the energy level of kids and adults through their activities. I remember my school/college days when our PT master used to ask us to snack on soaked chickpeas in the mornings to help keep the stamina. This could be made in less than 10 minutes when you have the ingredients ready, . If using canned beans, there is no cooking involved as well.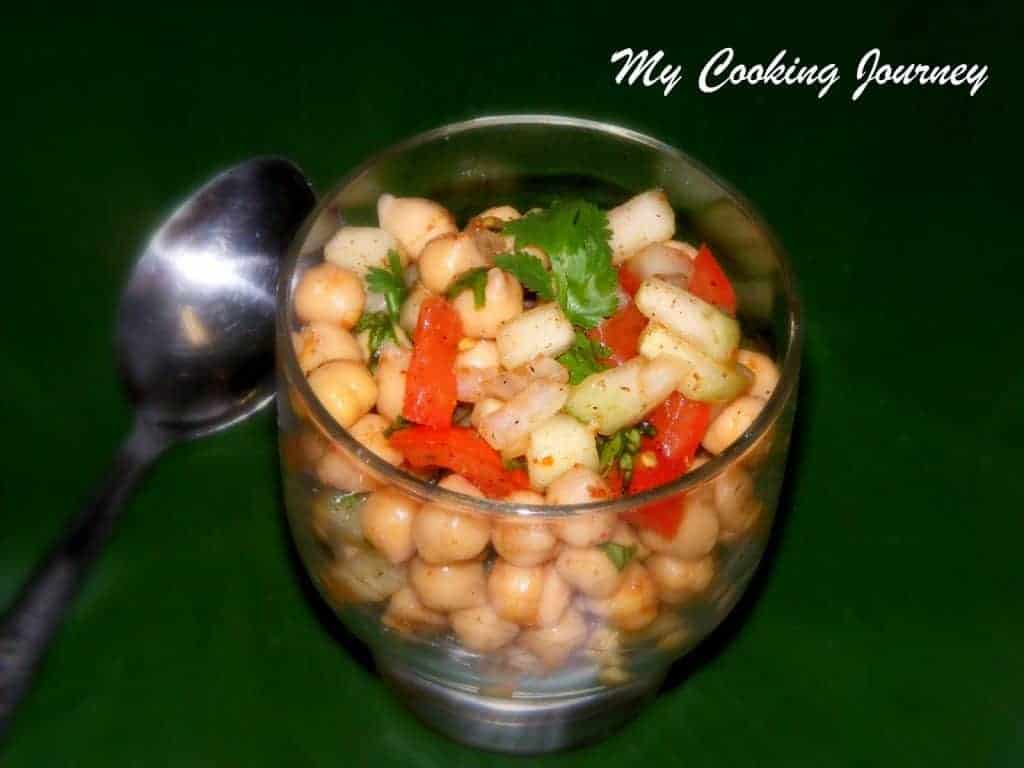 Preparation time – 5 minutes (if using canned beans)
Cooking time – none
Difficulty level – easy
Ingredients to make Channa Chaat – serves 4 as snack
Chickpeas / Garbanzo beans – 15 oz can or about ¼ cup soaked overnight and cooked al dente
Onion – ¼ cup (finely chopped)
Cucumber – ½ cup (finely chopped)
Tomato – 1 small (finely chopped)
Cilantro – a big handful (finely chopped)
Salt – to taste
Chaat masala – 1 tsp
Red chili powder – ¼ tsp
Lime/lemon juice – 2 tsp (or to taste)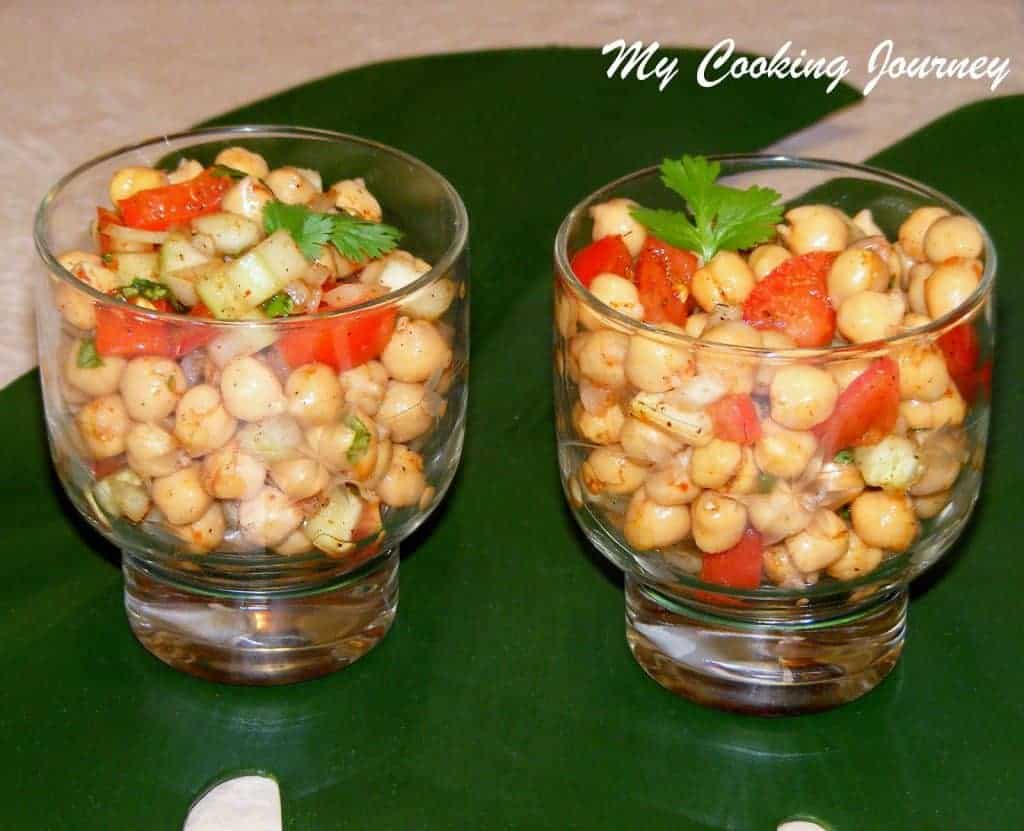 Procedure –
If using canned chickpeas, drain it and wash them well under cold running water. If using fresh ones, soak it overnight and then cook it enough water until it still has a bite to it. Do not overcook it or make it mushy. Also add salt when cooking the chickpeas so the salt is absorbed inside.
In a large bowl, add all the ingredients mentioned above and mix well.
Adjust the salt and lemon juice to taste and serve the Channa Chaat.