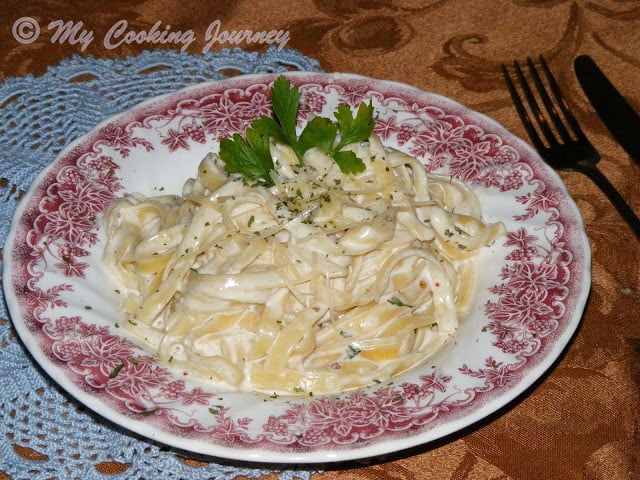 My love for fettuccine alfredo started about 9 yrs back and I still have not come out of it. Until 9 yrs ago, I could not eat fettuccine alfredo, but then one fine day it just happened that I was craving for this dish. I found out few days later that I was pregnant. All through my pregnancy the dish I most craved was Fettuccine Alfredo and that too from Olive Garden. So, almost every week, me and my husband would go to Olive Garden and I would be eating this cheesy goodness. My craving and addiction came to a point that eventually all the waiters in the restaurant knew what I would be ordering and when they came to us to take our orders, they would give me this smile and say, your usual madam! No wonder my now 8 yr old loves anything cheesy.
I have seen many chefs preparing this dish on TV and even though the ingredients that went into making it are almost similar, I never got the Olive garden taste. Recently I was watching Giada De Laurentiis prepare this recipe and I wanted to make it once again. When reading through few comments and reviews from the food network and Google, I came to know that the secret ingredient that brings out the specific Olive garden flavor is adding cream cheese to the dish. Even though Giada does not use cream cheese in her recipe, I chose her as the celebrity chef of the day for my BM because her show made me research deep into it.
I really like Giada for her composed behavior when on screen. I also see her as a host in few of the reality shows on Food network and I always like the way she carries herself. The recipe of Giada has another ingredient that brings a little something feeling when eating. She adds nutmeg to the dish and it really brings together the whole thing. So here comes the recipe that is slightly altered to satisfy my taste buds. Give it a shot and you will not be disappointed.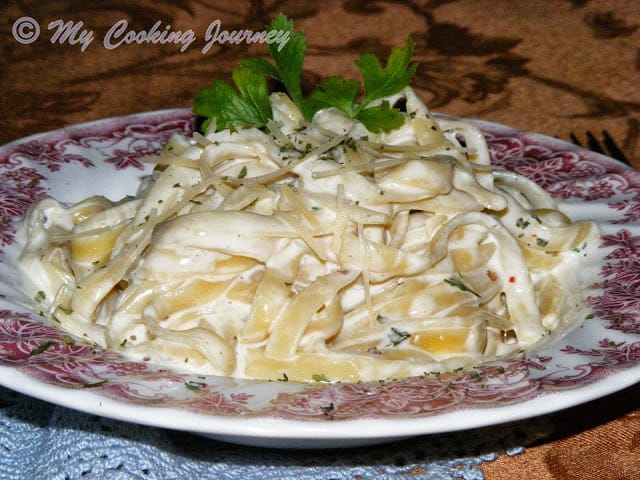 Preparation time – 5 mins
Cooking time – 25 mins
Difficulty level – easy
Ingredients to Fettuccine Alfredo – serves 4-6
Fettuccine pasta – 1 lb
Heavy cream – 2 cups
Garlic – 4 cloves (minced finely)
Butter – 4 tbsp
Cream cheese – 4 oz
Grated Parmesan cheese – 1 cup
Crushed red peppers – 1 tsp (optional)
Black pepper – to taste
Grated nutmeg – ⅛th tsp
Parsley (fresh or dried) – 1 tbsp
Salt – if needed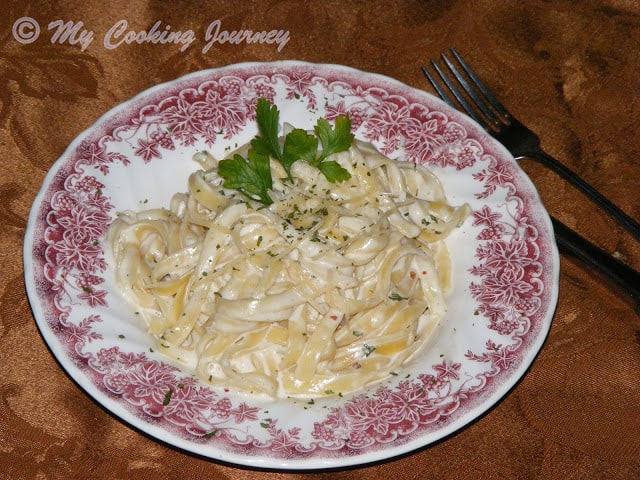 Procedure –
Cook the pasta in salted water based on directions, until al dente and drain.
In a wide pan, melt the butter. Add the minced garlic and sauté for 2 mins until aromatic.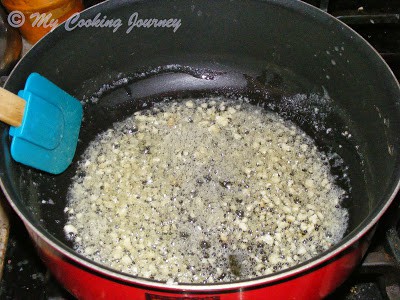 Now add the cream cheese and mix until the cream cheese is softened.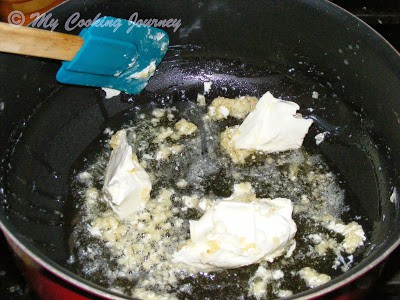 Add the heavy cream and season with pepper and crushed red chili flakes. Simmer for about 10 mins stirring frequently.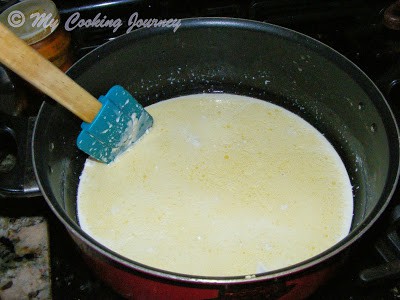 Remove from heat and add the parmesan cheese. Stir to melt the cheese and then add the nutmeg and parsley.
Add the pasta and toss to mix. If the sauce is too thick, add little milk or cream to bring it to right consistency.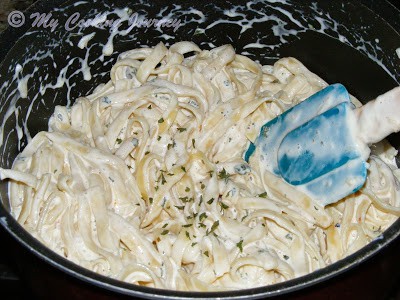 Serve Fettuccine Alfredo hot!!!