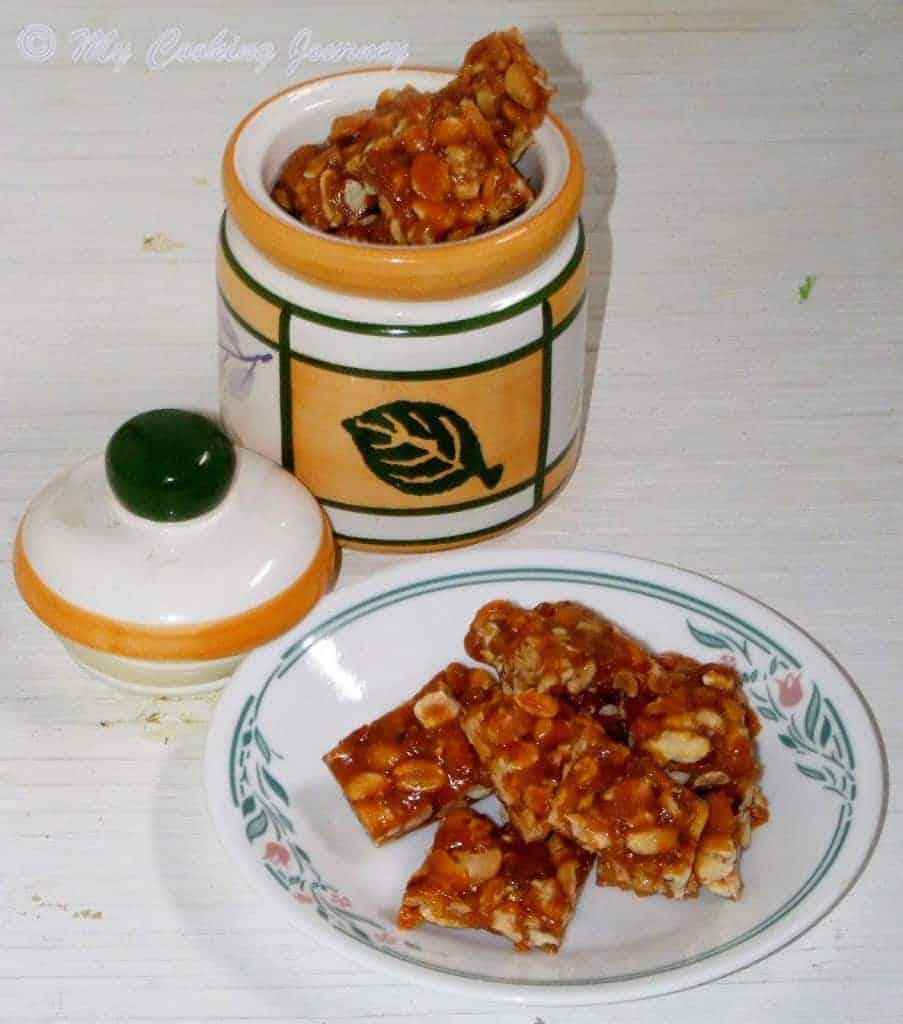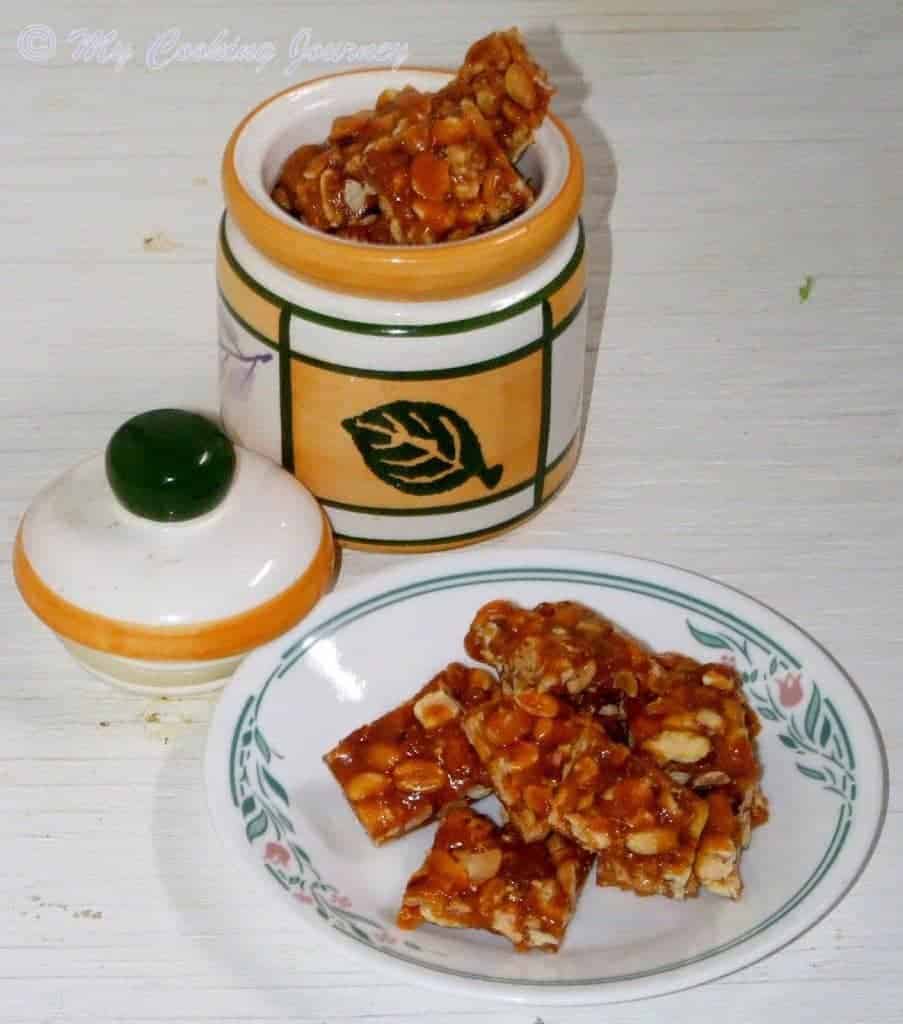 This week I am going to be revisiting the recipes from my friends. It is the bookmarked theme from the regional mega marathon and it was the hardest thing for me to work on. Each and every recipe was tempting in some way or the other. In fact, even recipes from the North east states that were giving me nightmares during the month long marathon days sounds very appealing now.The first recipe that caught my eye was this Lonawala chikki from
Priya's space
. This chikki or the brittle is very famous in Maharashtra. I knew I wanted to make this right away because my boy's love the Tamil Nadu
kadalai urundai
. This was pretty easy to make and I just loved how crunchy this turned out.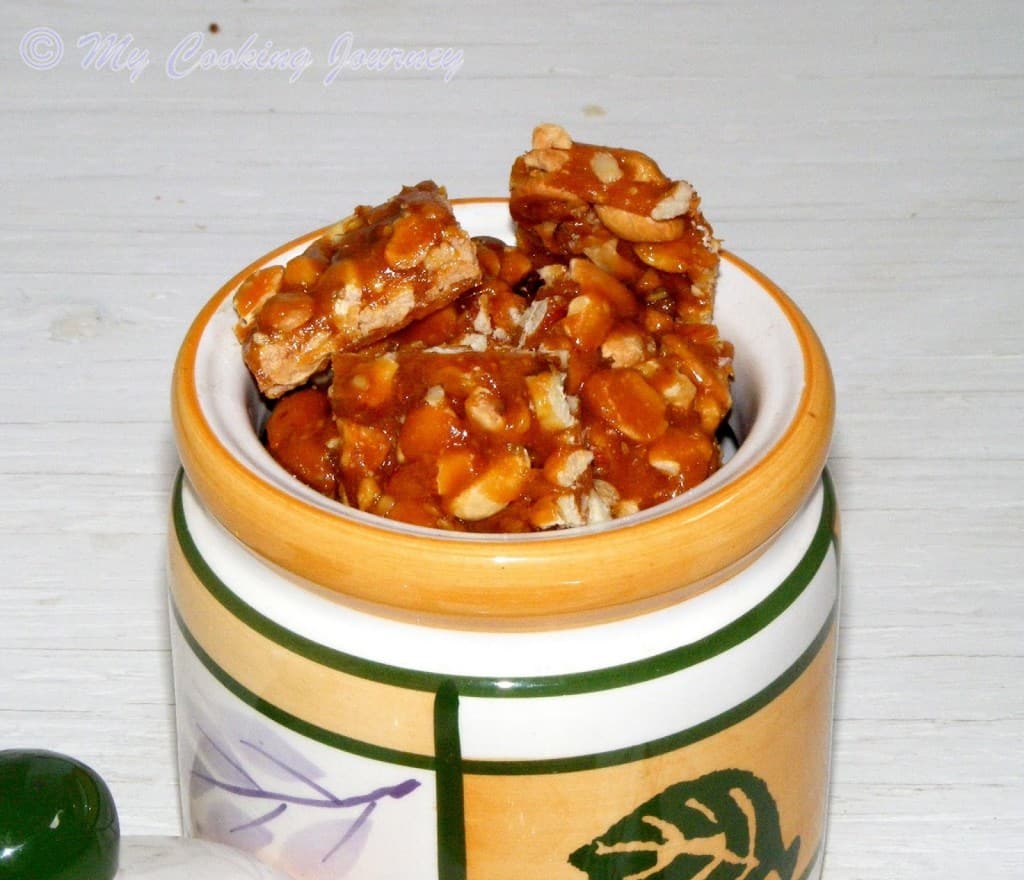 Other candied nuts that you might want to take a look -
Preparation time - 10 minutes
Cookung time - 30 minutes
Difficulty level - medium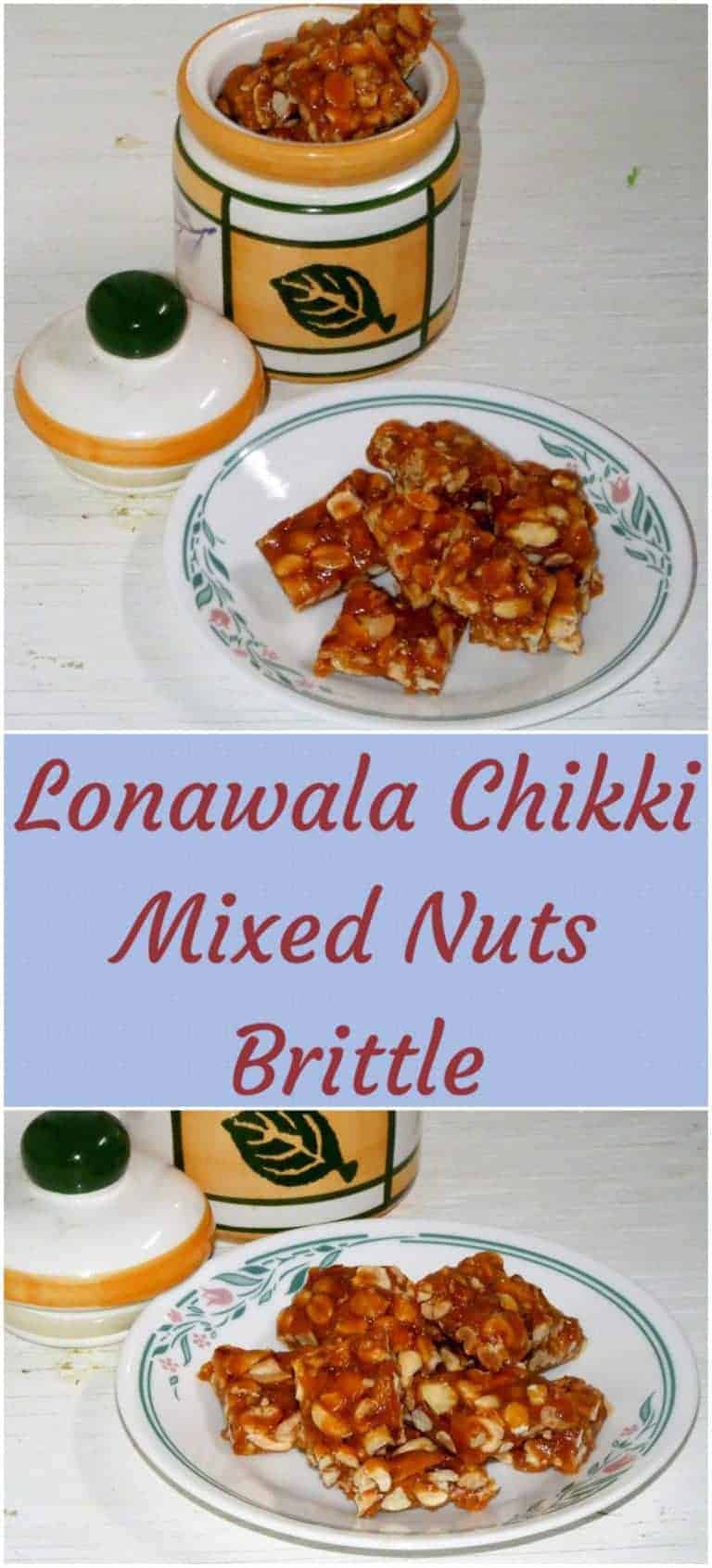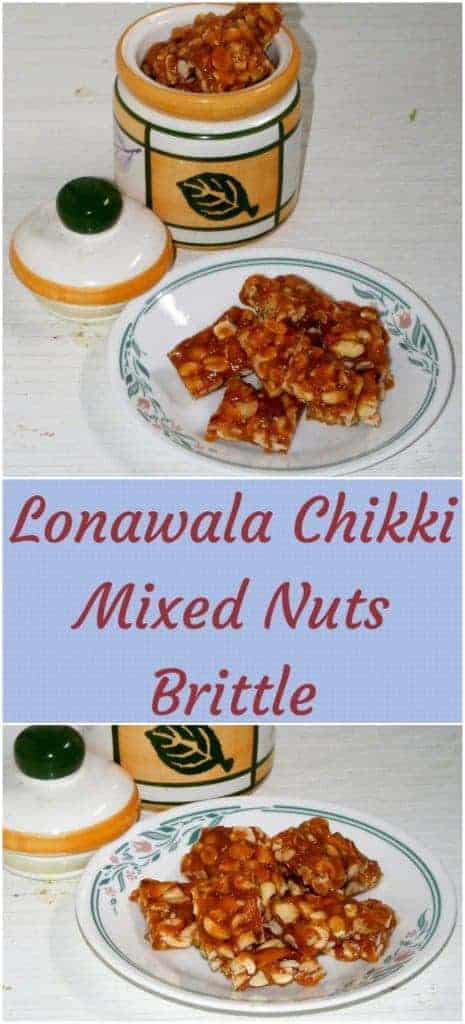 Ingredients to make Lonawala Chikki | Mixed Nuts Brittle – (makes about 30, 2 inch brittles)
Mixed nuts (I used almonds, peanuts and cashews) – 1 ½ cups (crushed coarsely)
Sugar – 1 cup
Baking soda – 1 pinch
Ghee – 2 tbsp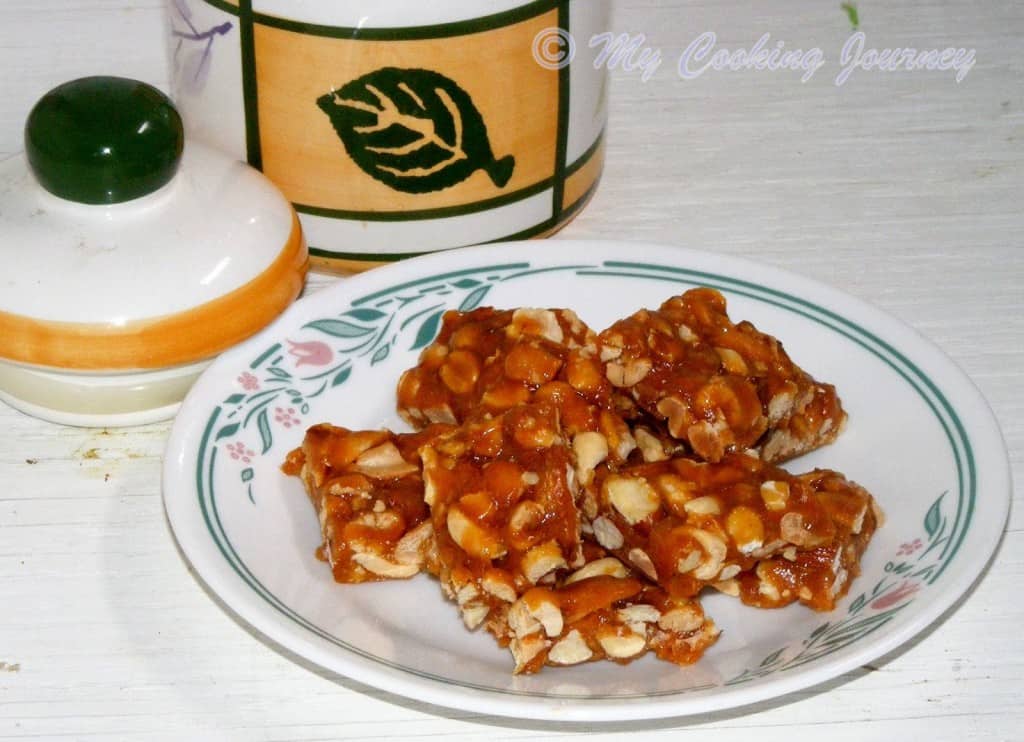 Procedure –
Crush the nuts coarsely. I used a heavy rolling pin to bang on a bag of mixed nuts. I used whole almonds, roasted cashews and roasted peanuts in equal quantity.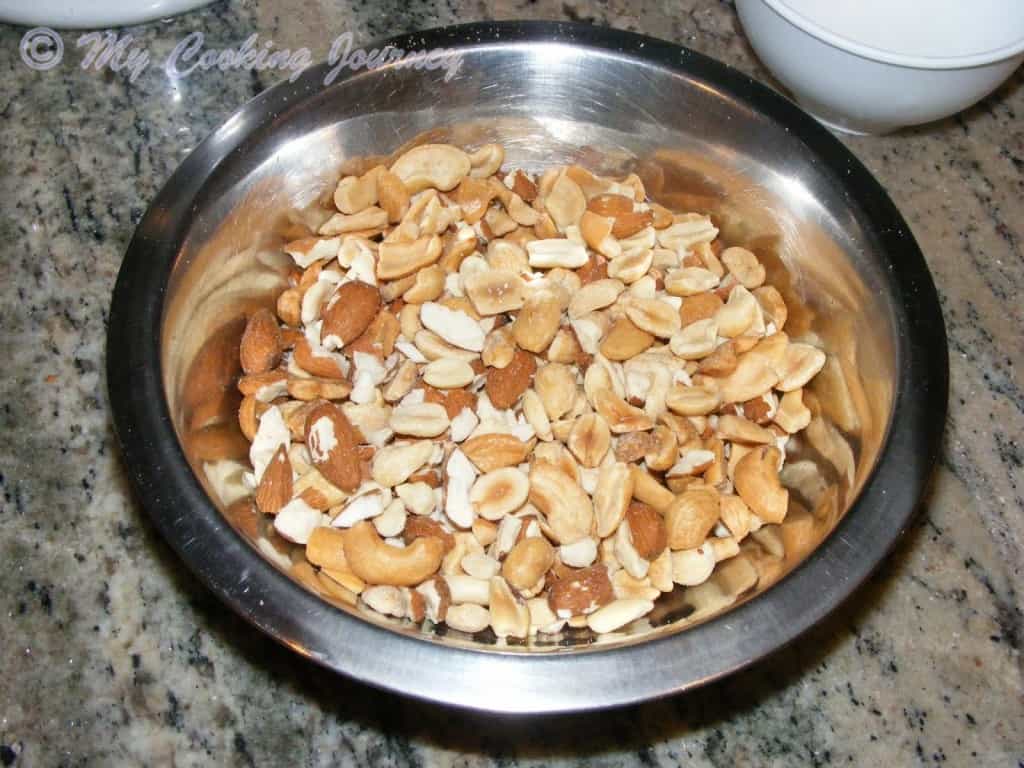 In a wide, heavy bottom pan, add about 1 tbsp of ghee and spread around to coat the bottom. Sprinkle the sugar on top of this evenly.
Place the pan over low flame and let the sugar to melt and caramelize.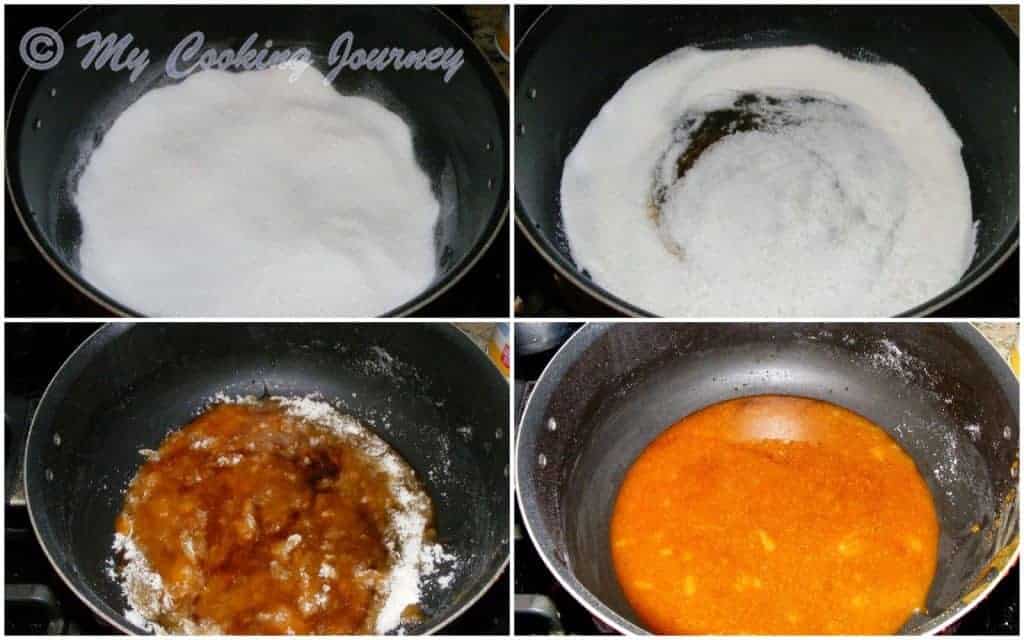 In the meantime, grease a rolling pin and a wooden board (or the counter top) liberally with ghee. We will be rolling out the brittle on this surface when hot into a thin sheet.
The sugar will slowly melt and then start to change color. The sugar will eventually become a brown gooey liquid.
At this stage take it off the flame and add the baking soda. Do not let the sugar caramelize further as it will turn bitter. Mix once and you will notice that the caramelized sugar becomes very frothy once the baking soda is added. You need to act very quickly during these stages.
Now add the broken nuts immediately and stir to combine.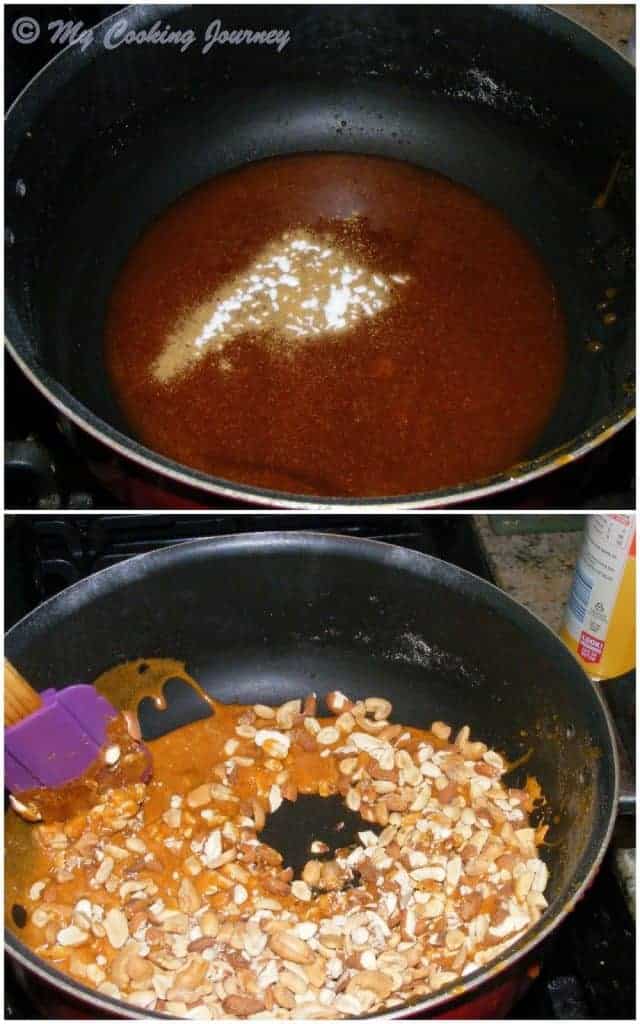 Quickly drop the nuts on the prepared surface and press the mixture down with a rolling pin.
Once the mixture cools down a bit, but is still warm, cut into desired size squares.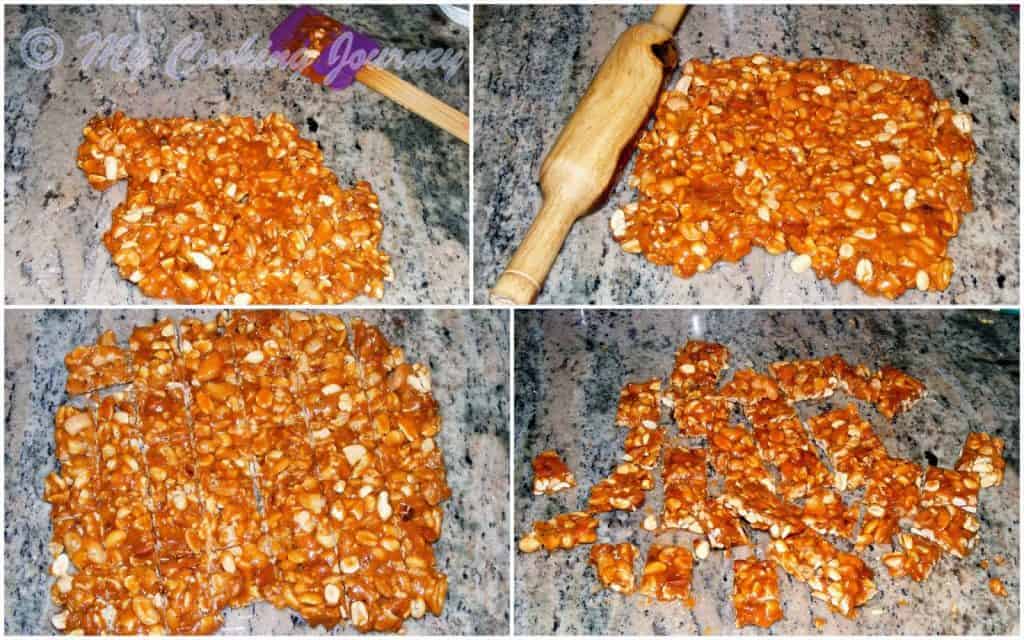 Once entirely cool, break the Lonawala Chikki apart into squares and store them in an airtight container.