I am making recipes to highlight different flavors from different states of India. Yesterday I blogged about the Haryana special Bajra roti which is a gluten free flat bread made with millet flour. Today I have a very simple and flavorful side dish, Amritsari Aloo Subzi from Punjab which is made with just a very few ingredients and yet is very aromatic and delicious.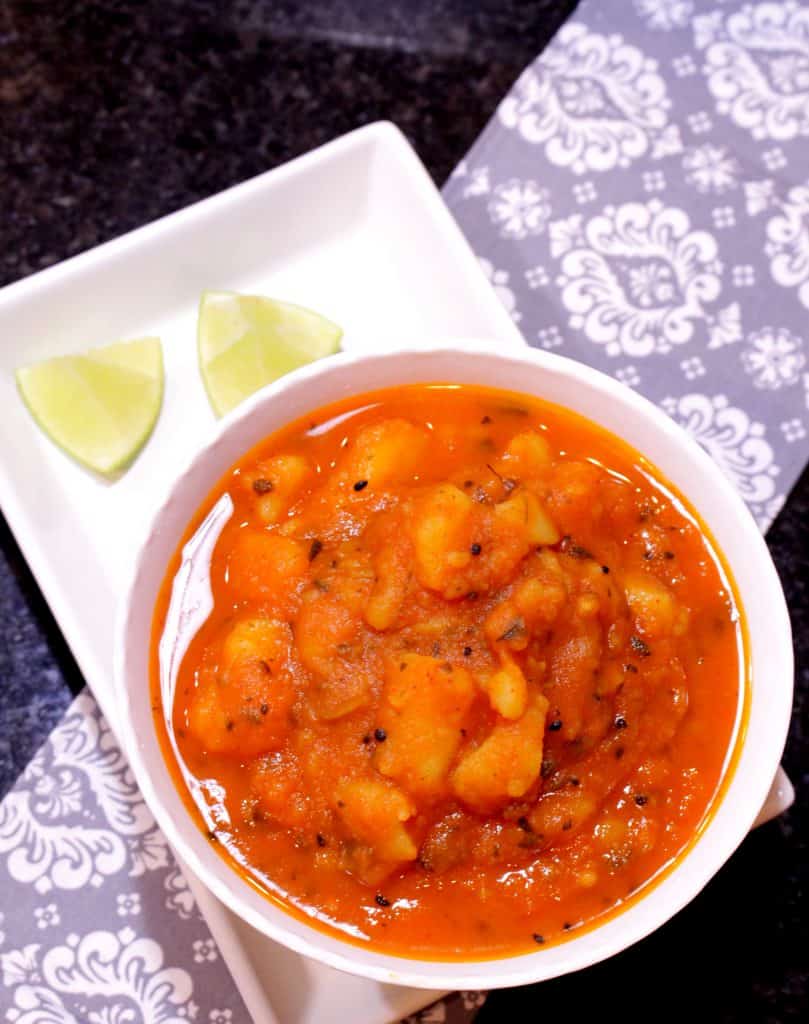 I bookmarked the recipe fro Amritsari Aloo subzi from Srivall's space few months back and fell in love with it. I am always on hunt for recipes without onion and garlic and this fell right on the mark. Panch phoran is one of my favorite blend of spices and use it in any opportunity I get. Panch phoran is a blend of five spices in equal amounts that is used predominantly in Eastern parts of India. Valli had not used panch phoran in the recipe, but she had used the fennel seeds, kalonji (Nigella seeds) and fenugreek seeds (methi dana). Panch phoran has mustard seeds and cumin seeds in addition to the three that she had used and hence I thought I would just use that blend as it is my favorite.
This recipe for Amritsari Aloo Subzi is very similar to the Rasedar Aloo Matar also known as the Benarasi Aloo Matar. If preferred we could also add some peas along with the potatoes. I am also going to extend the recipe and try to use it on mixed vegetables when I make it next time.
I served the Amritsari Aloo with phulkas for lunch.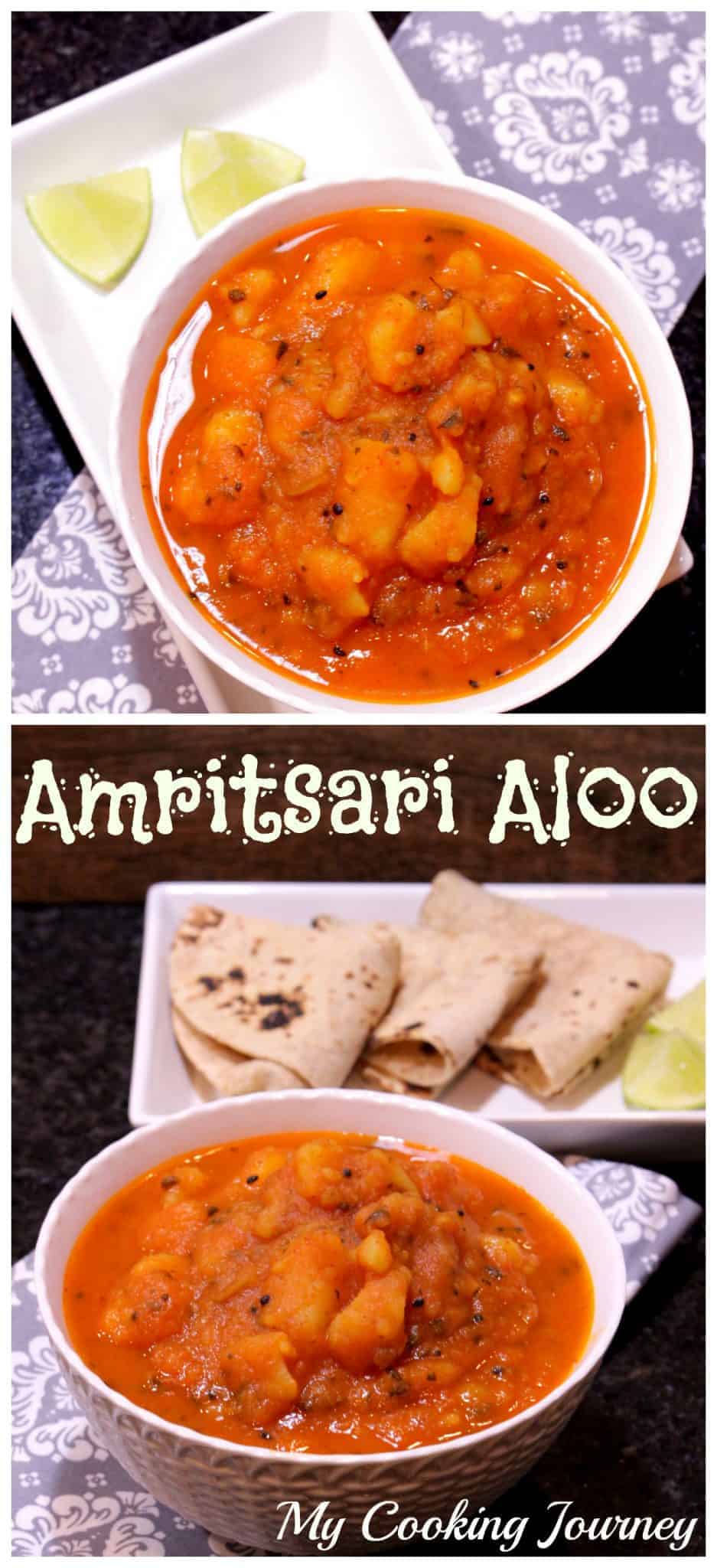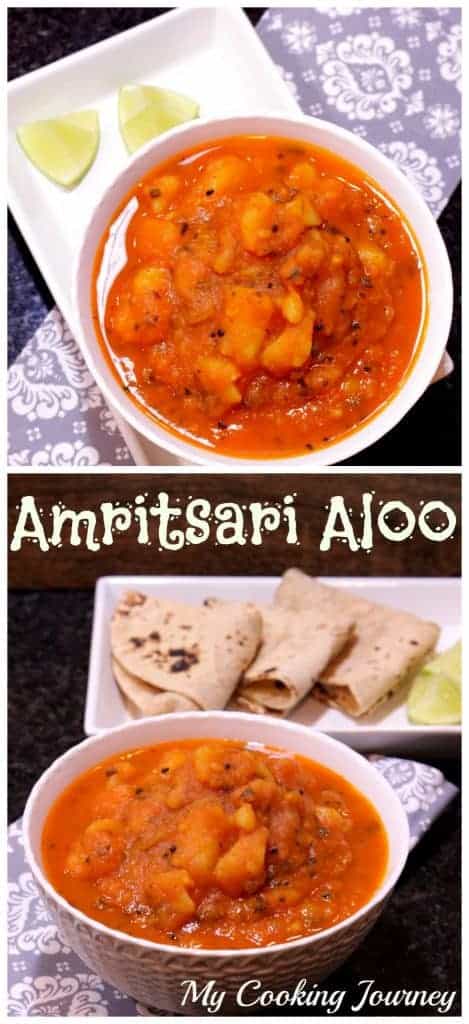 Preparation time - 15 minutes
Cooking time - 30 minutes
Difficulty level - easy
Recipe adapted from - Spice Your Life
Ingredients to make Amritsari Aloo Subzi - Serves 4
Potatoes - 4 (large)
Tomatoes - 4 large or thick tomato puree - 1 cup
Green chilies - 2 to 3 (slit)
Panch Phoran - 2 tsp (blend of five spices)
Turmeric powder - 1 tsp
Red chili powder - 1 ½ tsp
Kasoori methi - 1 tsp
Lemon juice - 2 tsp
Oil or butter - 1 tbsp
Salt - to taste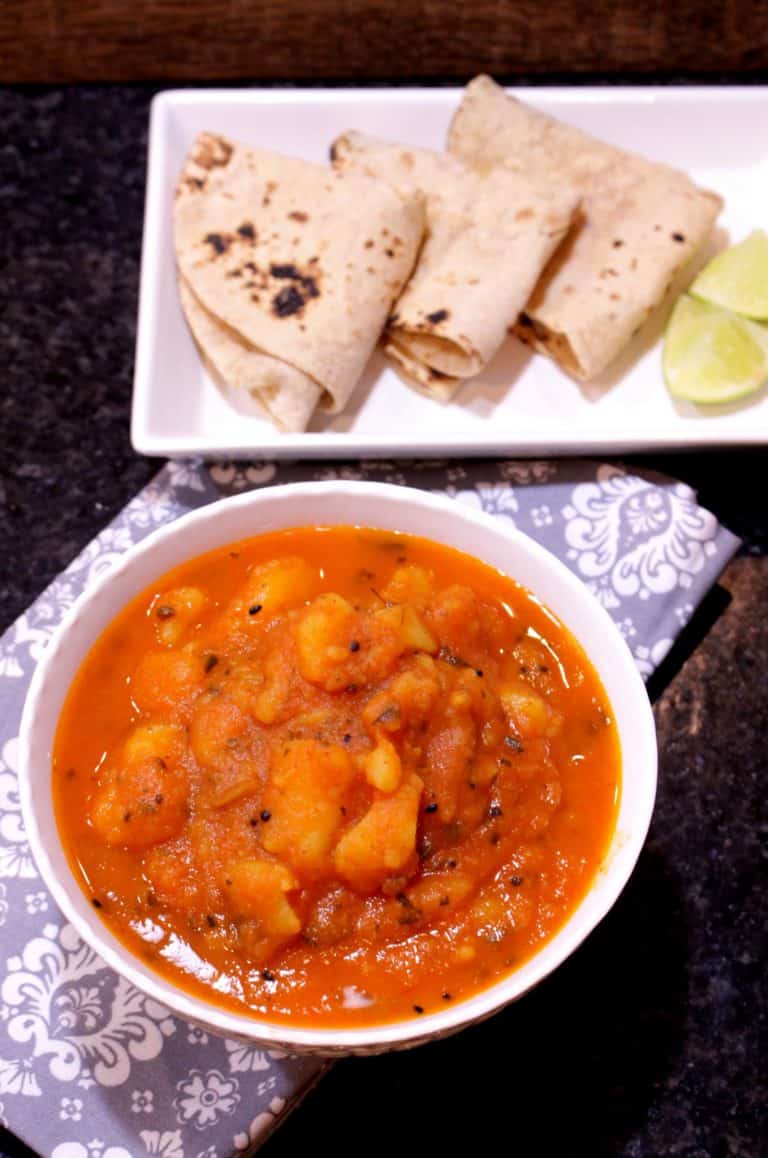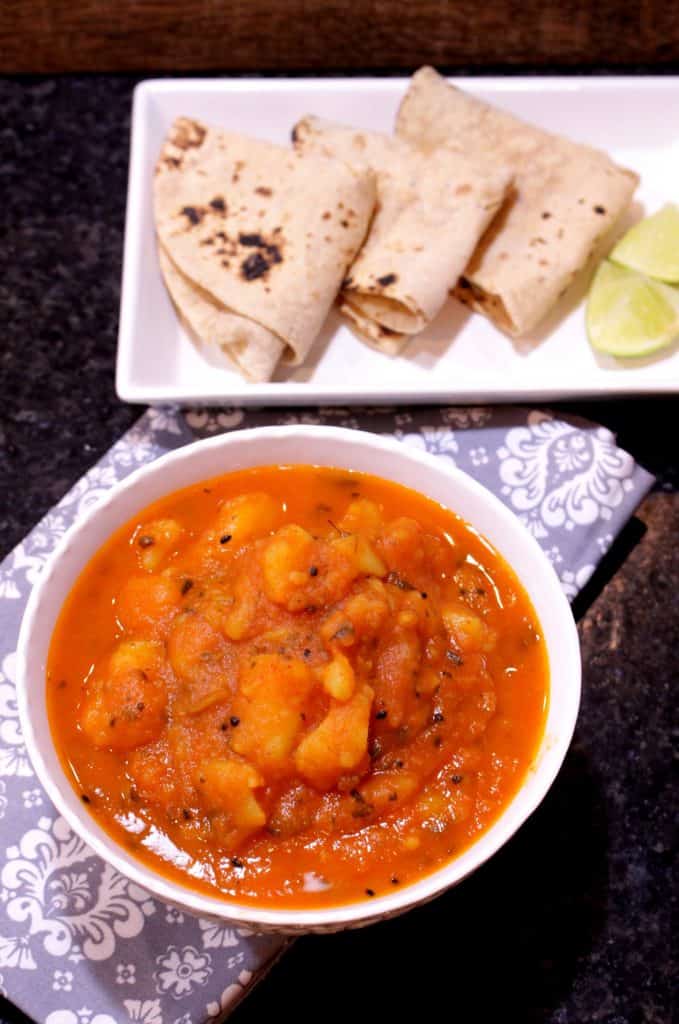 Procedure -
Peel the potatoes and chop them into ½ inch cubes. I cook them until ¾th done in the microwave, but you could also use the pressure cooker or stove top method to cook the potatoes. Make sure you don't over cook the potatoes as they would cook a little further in the subzi.
Puree the tomatoes and keep them aside.
In a pan, heat the butter or oil or the combination of both and add the panch phoran.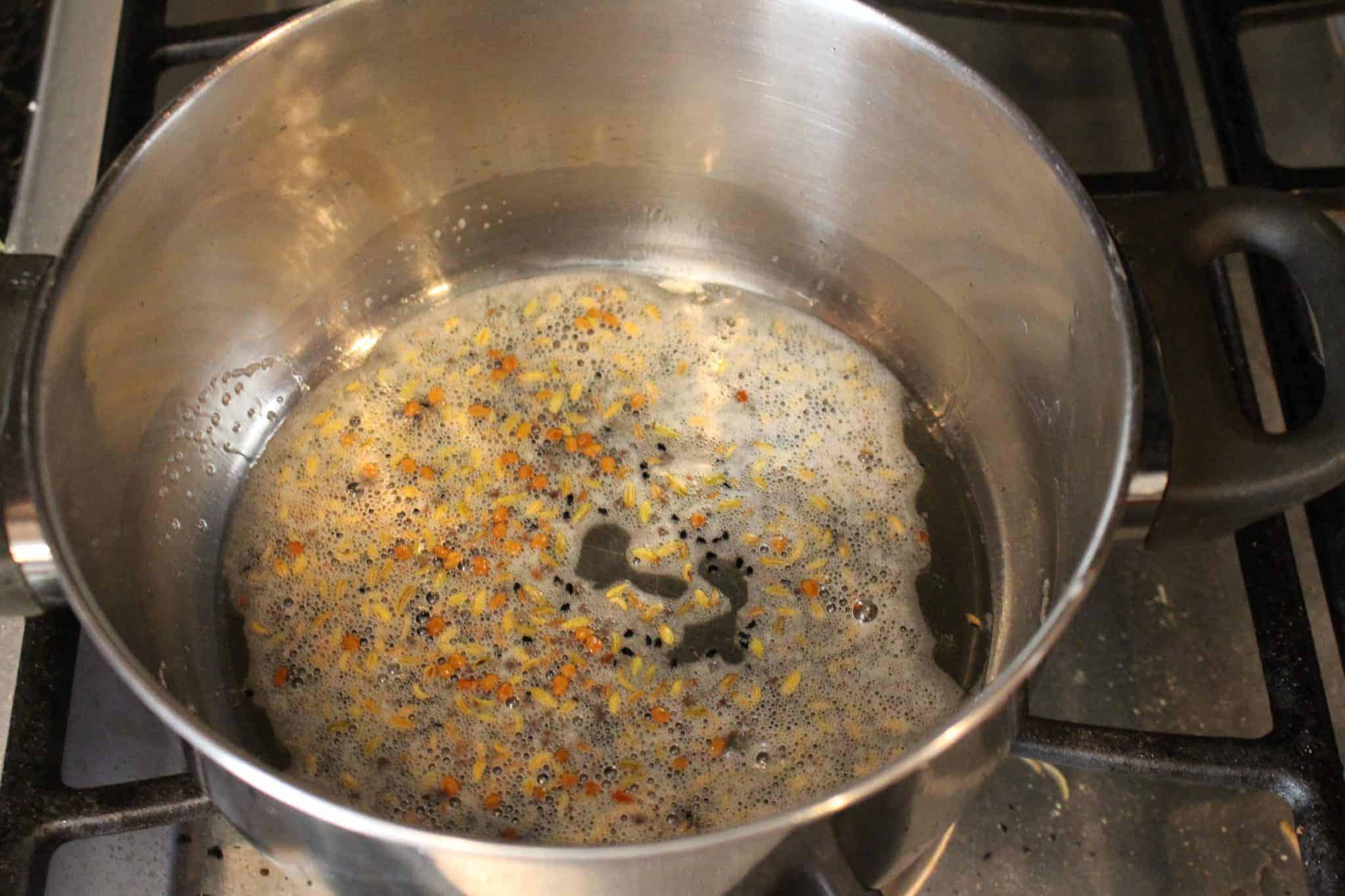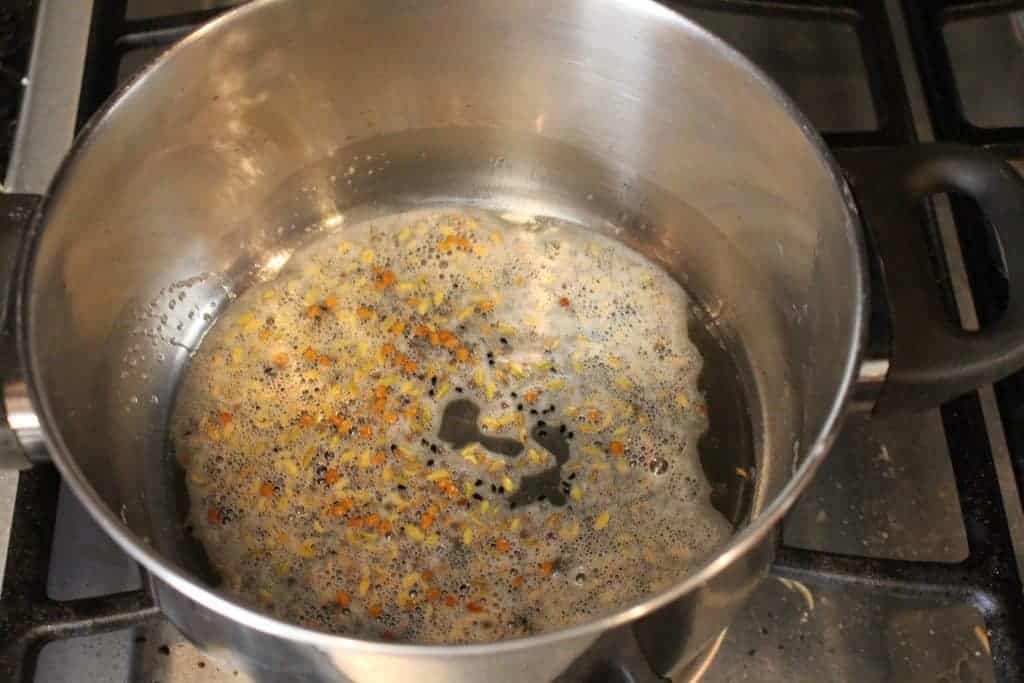 Once the spices turn aromatic, add the tomato puree along with the green chilies. Mix well and let it come to a boil. Simmer until the puree has thickened a bit and becomes aromatic.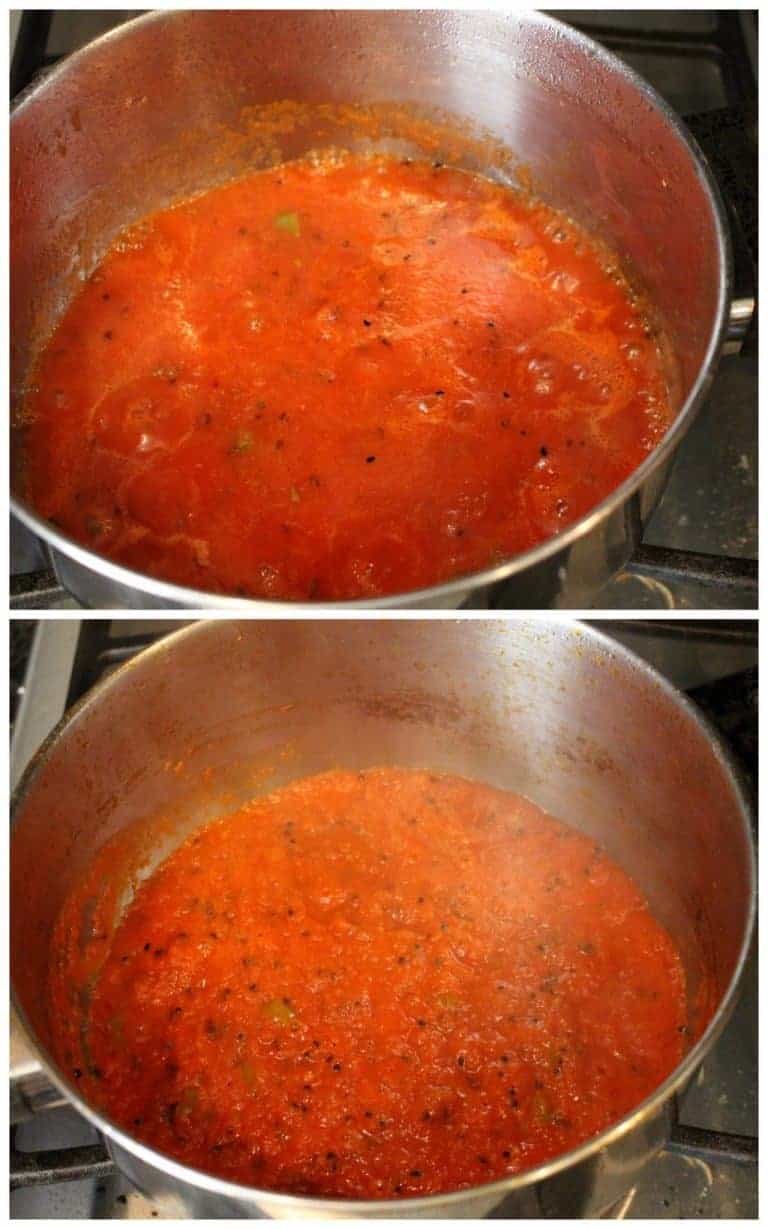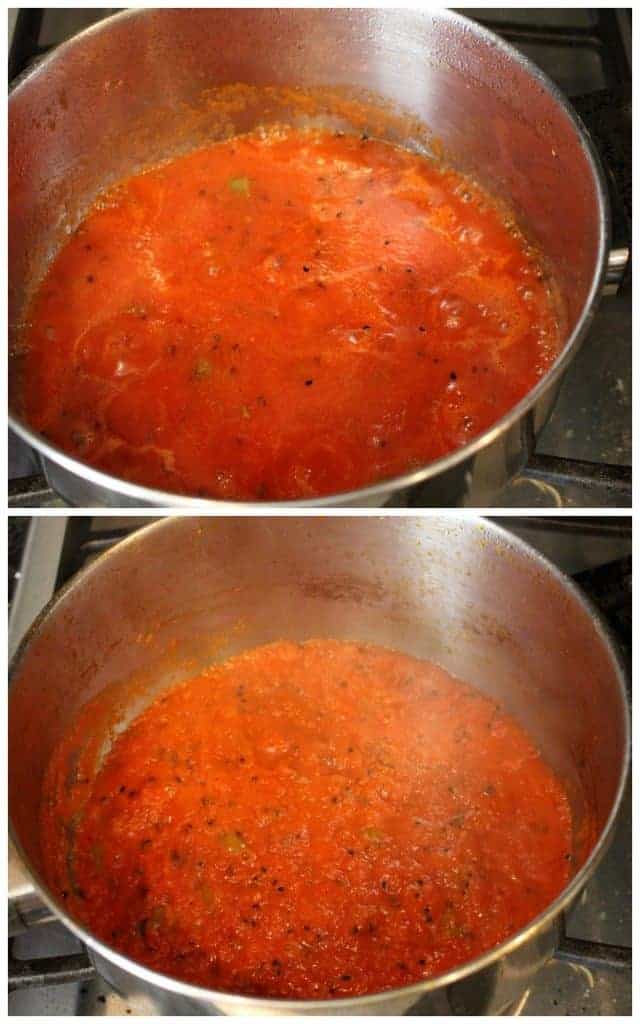 Add turmeric powder, salt and red chili powder. My mother always tells me not to add salt initially as it causes the gravy to splatter all over. I always add it after the gravy has thickened a bit.
Now add the cooked potatoes and mix. Add about 2 to 3 cups of water or until the gravy is in the desired consistency.
Bring the subzi to a boil and then simmer for about 10 minutes.
Crush the kasoori methi / dried fenugreek leaves a little bit and add it to the subzi.
Turn off the flame and add the lemon juice. Serve hot with paratha or phulka.