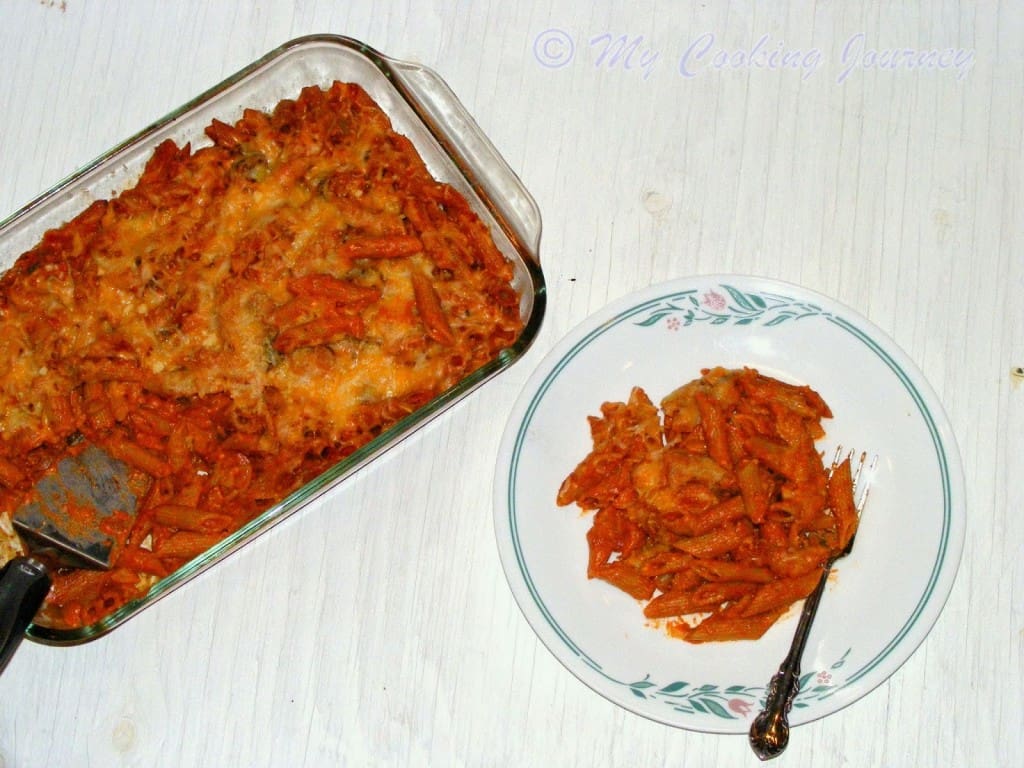 When browsing through few cooking magazines during one of my very often long waits in the Haircut place (I have two boys and this is one of my most frequently visited places), I came across the vegetarian baked penne recipe with roasted vegetables. I adapted few hints from the recipe and modified it to my liking to make this baked begetable pasta recipe. What I created was one of my kid's favorite lunch box recipes.
I now bake a whole batch of it and refrigerate to pack for his school lunch. I added couple of his favorite vegetables and he is in love with it. Wish my little one also loves this as much as his brother, but as a mother I can't win all the time. I used basic marinara sauce for the recipe, which I often can or freeze during the summers (store bought marinara works great as well). The sauce also has a creamy element to it apart from the regular cheese that goes on top and that is the Cream cheese. Adding a little bit of cream cheese adds a very creamy texture to the sauce.
Preparation time – 20 mins
Cooking time – 45 mins
Difficulty level – medium
Ingredients to make Baked Vegetable Pasta – Serves 6
Whole wheat Penne pasta (or any large pasta variety) - 1 lb
Marinara sauce (homemade or store bought) – 3 cups
Bell pepper – 1 small (diced)
Onion – 1 (diced)
Garlic – 2 cloves (minced finely)
Broccoli – 2 cups (florets only)
Cream cheese – 4 oz
Mozzarella cheese (or any blend of your choice) – ¾ cup
Parmesan cheese – ¼ cup
Crushed red pepper – 1 tbsp
Olive oil – 2 tbsp
Salt – to taste
Procedure –
In a large pot, boil enough water and cook the penne according to the package directions. Drain the cooked pasta and keep it aside. I would reserve about a cup of pasta water to use later.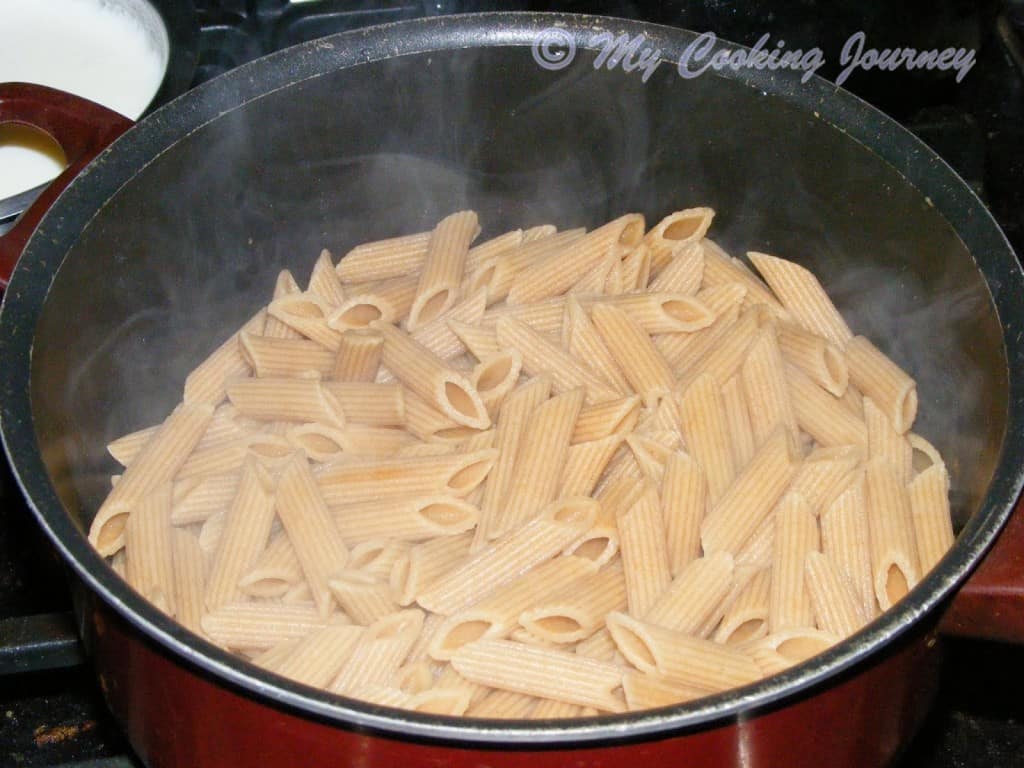 Preheat the oven to 375 F.
In a large pan, heat the olive oil and sauté the onions until translucent. Now add the garlic and cook for 30 seconds more. Add the bell pepper, broccoli and crushed red peppers and cook until the vegetables are softened.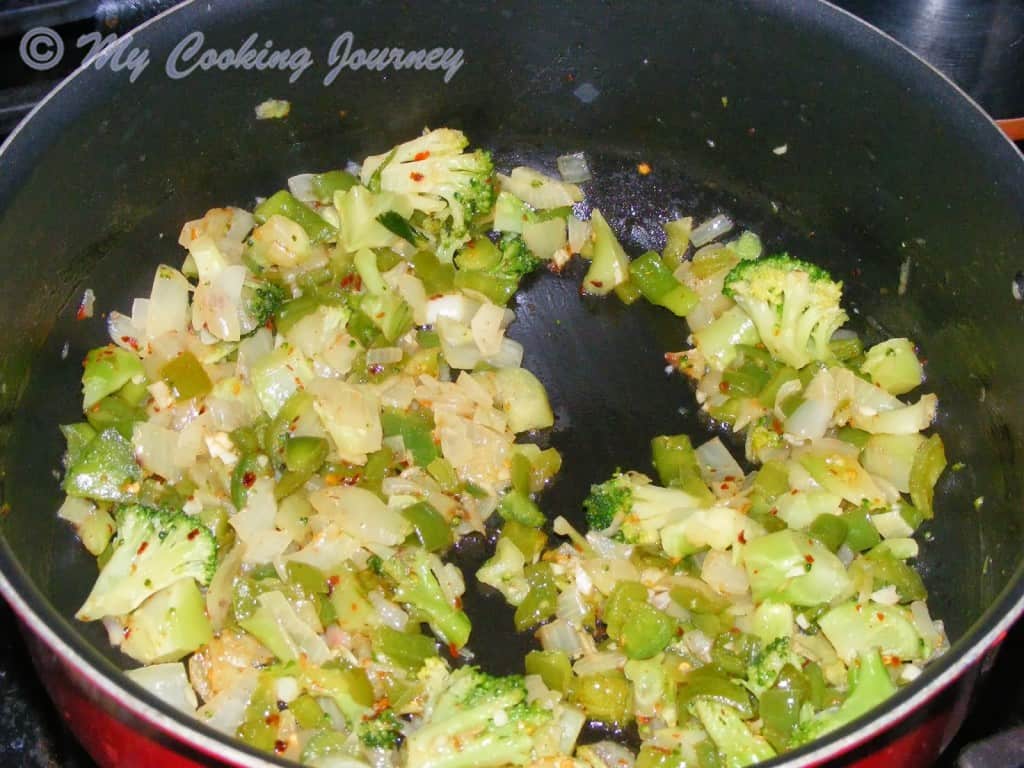 Now add the marinara sauce and let it heat up. Also add about ½ cup of reserved pasta water and let it come to a simmer. Break the cream cheese into small pieces and add it to the simmering sauce. Let it dissolve and then simmer the sauce for about 5-10 minutes, stirring occasionally.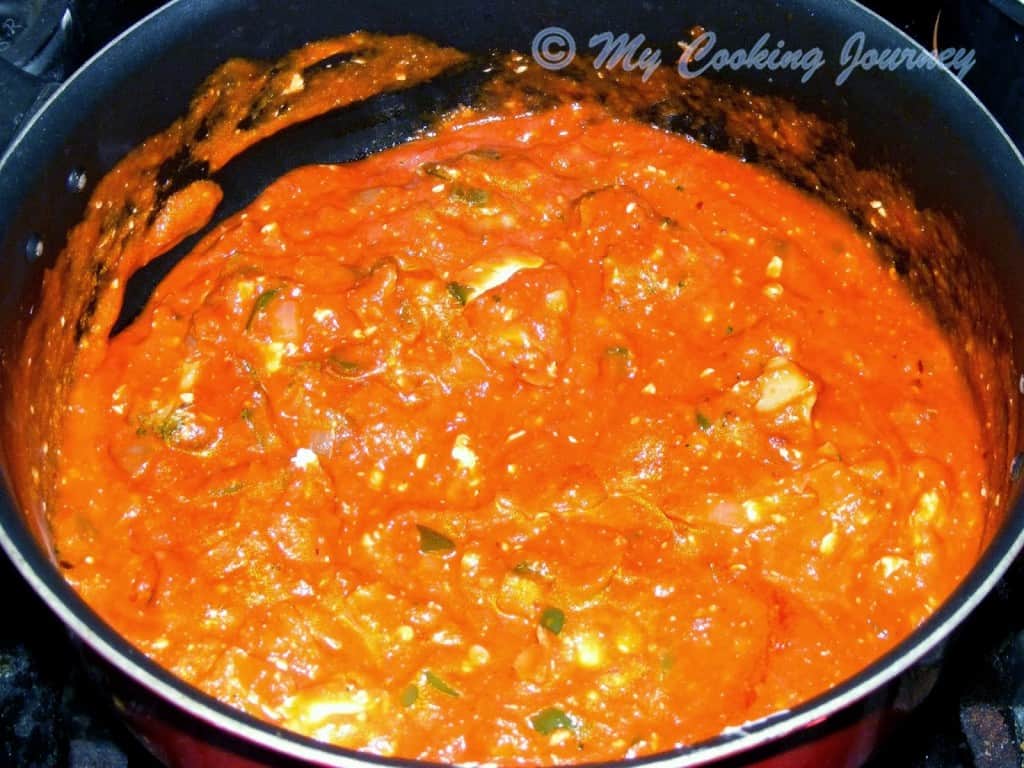 Add the cooked pasta to the sauce mixture and stir well to coat. At this point if the sauce appears too thick, add a little bit more of the reserved pasta water.
Transfer the pasta to a greased 9 x 13 pan and spread it evenly. Top with the grated mozzarella and parmesan cheese.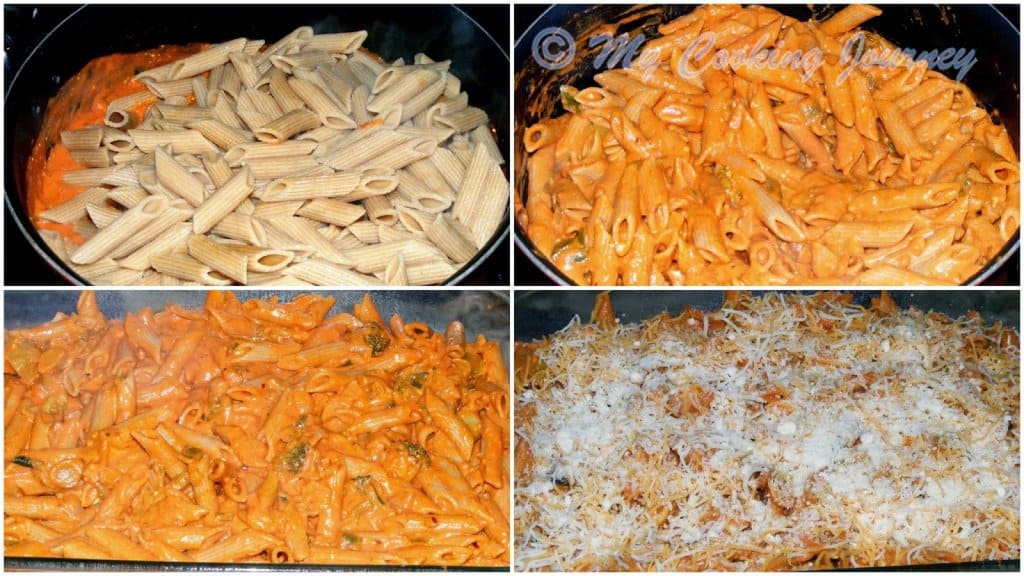 Bake for about 20-25 minutes until the pasta is bubbly and the cheese has melted.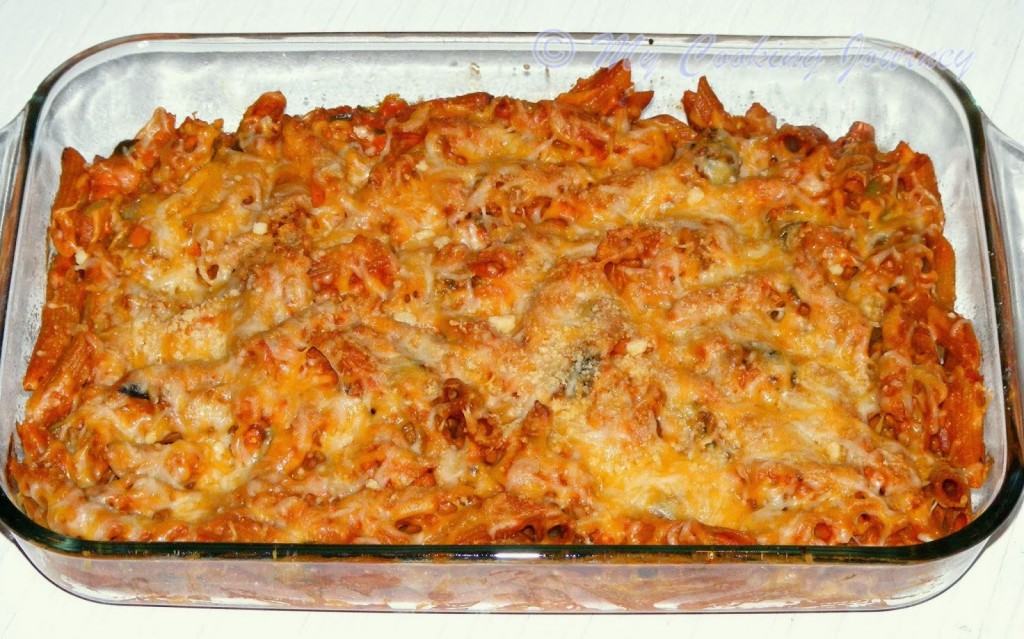 Serve the baked vegetable pasta hot!