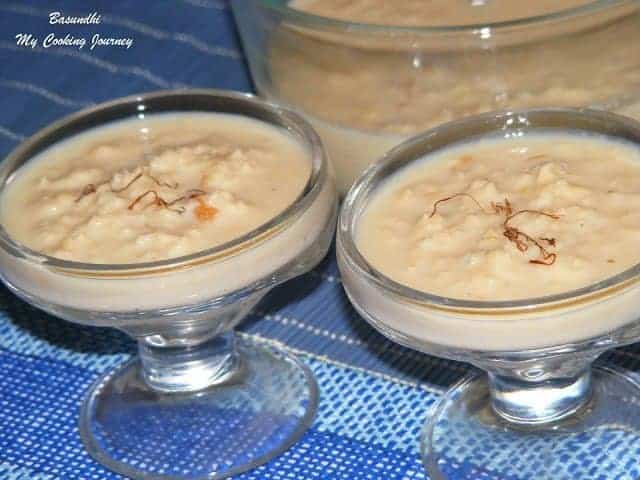 Basundhi is a popular Indian desert prepared by reducing/condensing the milk. Making basundhi is a time consuming procedure, but it does not involve too much of hassle. Make it alongside, when you are cooking and by the time you are done with cooking, you will be done with this too. Making this requires very few ingredients and it is sure to please all the kids and adults the same.
My Manni (aunt) makes outstanding Basundhi. She makes it in a breeze and it is a common desert when we visit her. This one is for you Manni. Hope I have stood up to your standards.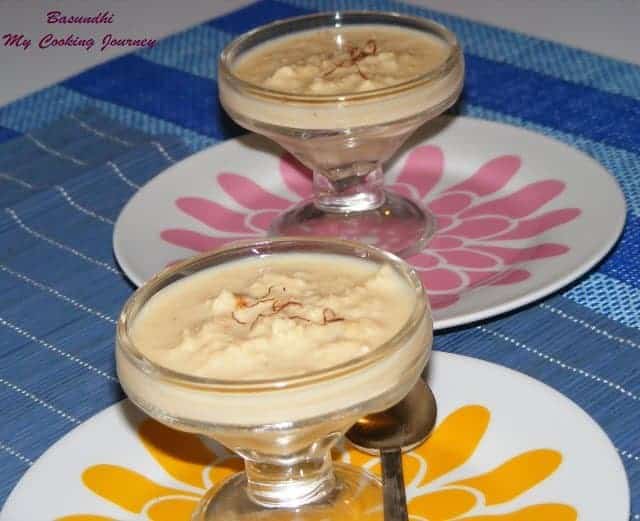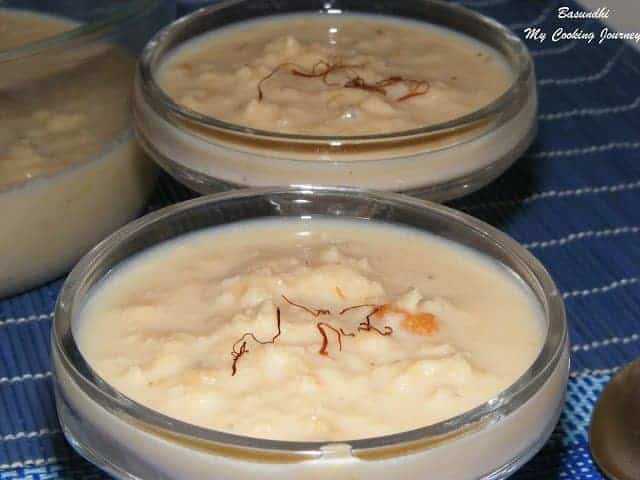 Preparation time – none
Cooking time – About 2 hours
Difficulty level – medium
Ingredients to make Basundhi – Serves 6
Milk – 2 liters or about 8 cups (I used a combination of 2 % and full fat milk)
Sugar – ¾ cup (adjust based on your sweetness level)
Cardamom powder – 1 tsp
Saffron threads – few
Nuts – for garnish (optional)
Procedure –
In a heavy bottom pan, boil the milk. Once it comes to a boil, let it simmer until the milk reduces to half (about an hour).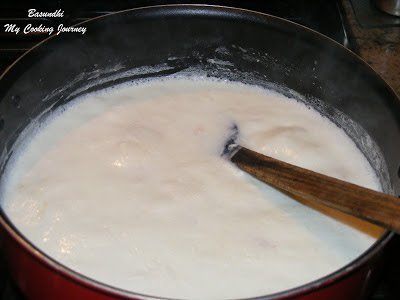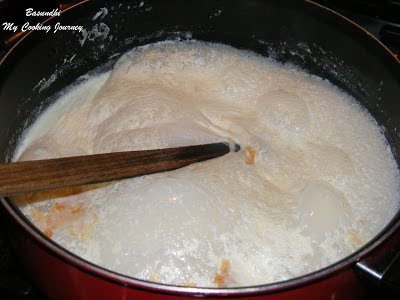 When simmering, you will notice the layers of cream forming on the top. Keep removing it and add it back to the boiling milk. Keep doing it the whole time.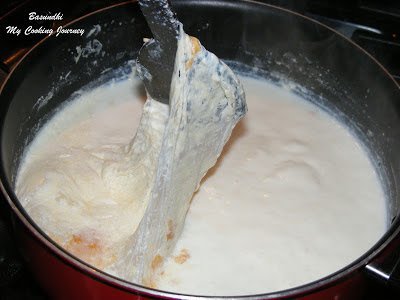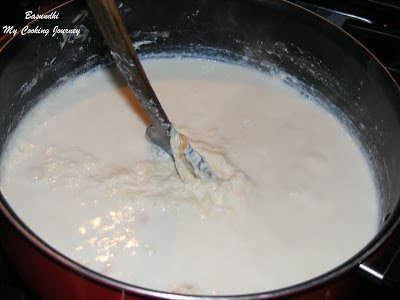 When the milk is reduced to half the quantity you will notice that it starts having a mud like consistency. At this stage add the sugar and mix well. As soon as you add the sugar, the mixture will liquefy a bit. Keep cooking it down until the mixture thickens slightly (about 20 mins).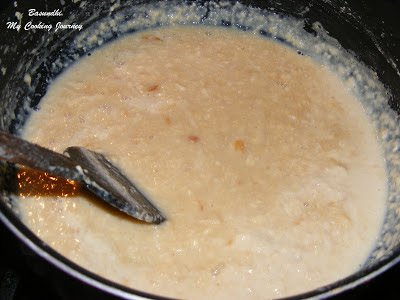 Now add the cardamom and saffron. Give it a good mix and take it off the flame.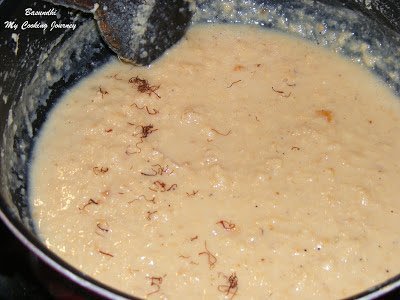 Garnish with nuts (I did not use nuts) and serve chilled.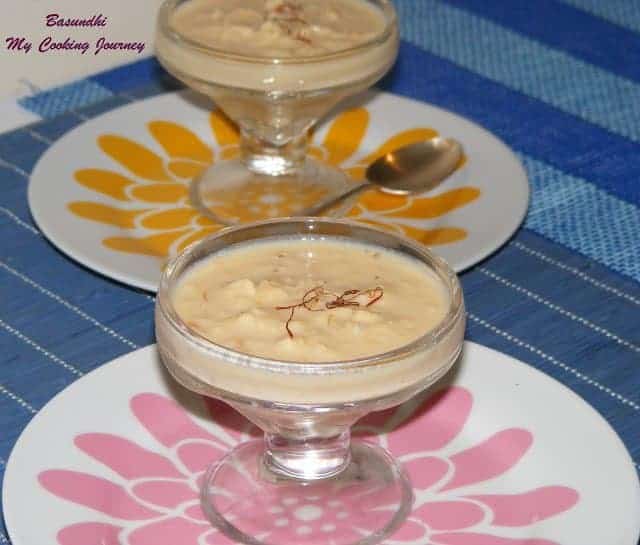 Notes and observations –
Take the basundhi off the flame when it still is little runny. It will solidify a little when cooled.
If in case you cooked it too much and the mixture is too thick, add a little milk and bring it to a boil. Then cool it down and serve.