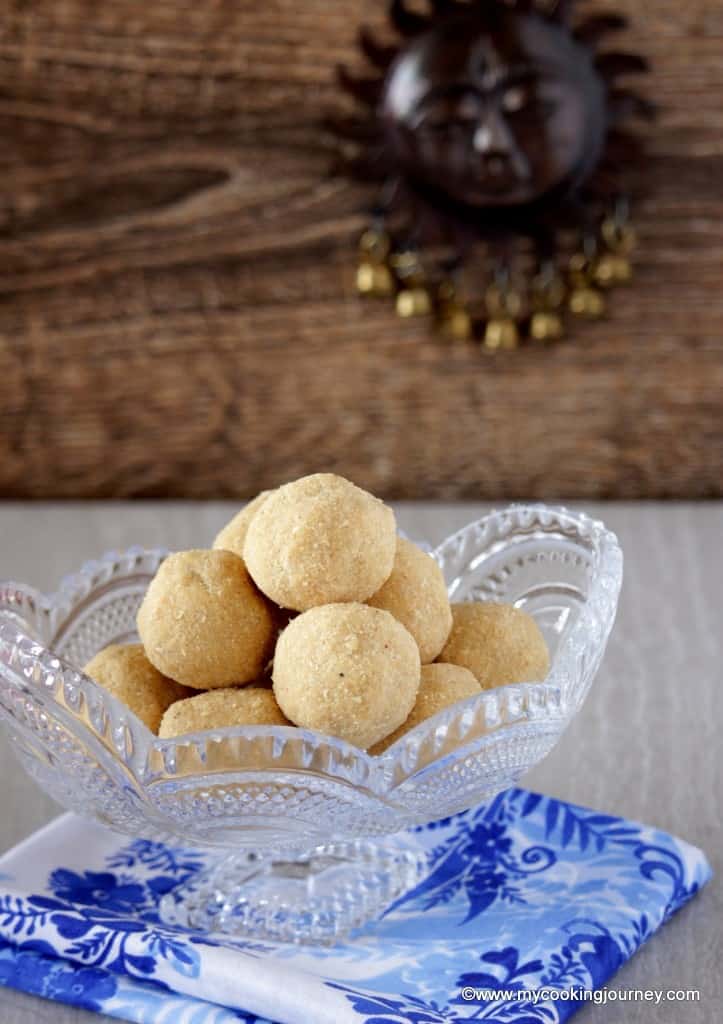 For the alphabet E, I wanted to make something out of ellu / sesame for sure. The first thing that came to my mind was Ellu Urundai, but I was very reluctant to make it as we make it only during death anniversary ceremonies. That is when I came across this very simple ellu urundai recipe on the internet which was very different from what we make for the ceremony.
We love sesame flavor in our house and I could not wait to make it. This is by far the easiest of the laddoos I have made and I will be making it very often. I have used white sesame to make this urundai and it can be made with black ones as well. In fact, my mother used to ask me to black sesame as it has more flavor than white ones.
Sesame seeds are very nutritious and has many health benefits. This along with jaggery makes a very delicious as well as nutritious snack. We can also add some nuts along with the sesame, but since I was making it for the first time, I kept it simple.
This recipe did not need any oil or ghee to bind. The fat content in the sesame was enough to bind the laddoos. Amma always insists I make something out of ellu / sesame on Saturdays as it is very auspicious to use sesame on that day. Many Saturdays I have made ellu Saadham for neivedhiyam. This particular recipe, I remembered to make it on a Saturday.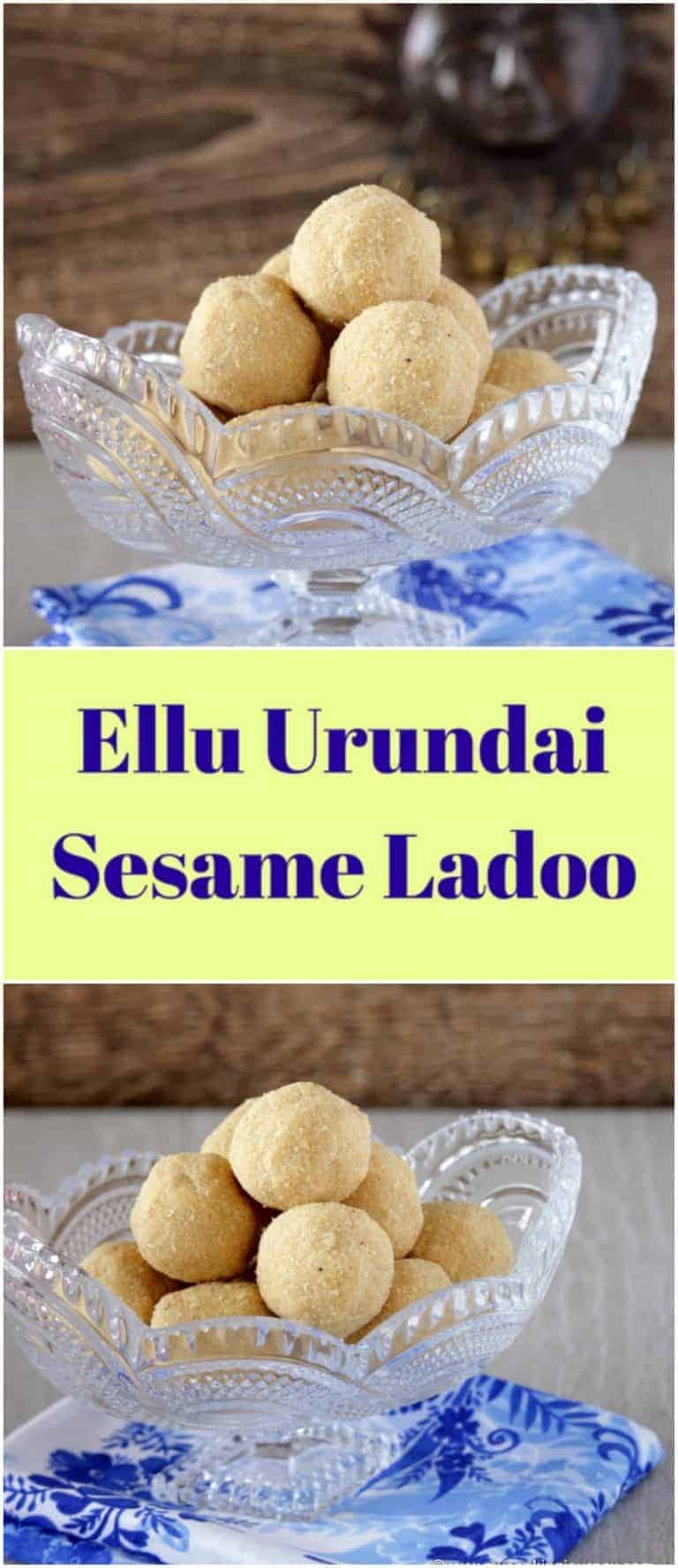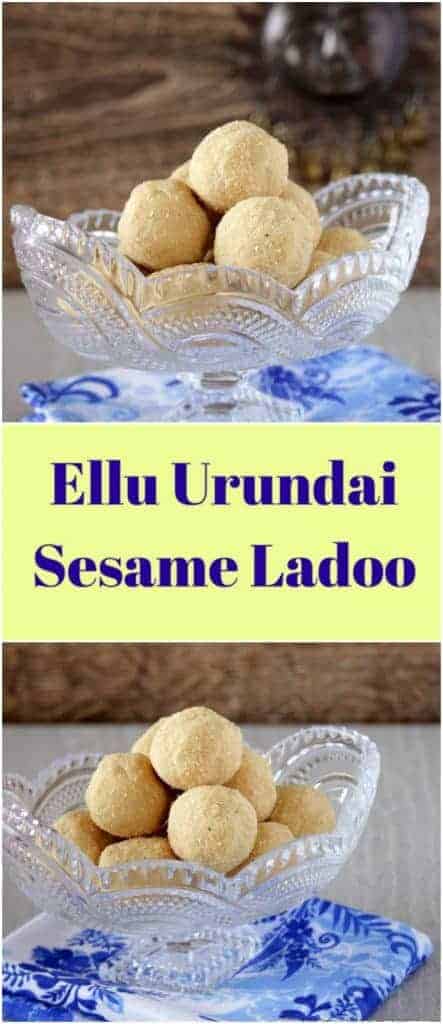 My other recipes in this series –
A – Athirasam
B – Badam Burfi
C – Chettinad Masala Cheeyam
D – Dosai Milagai Podi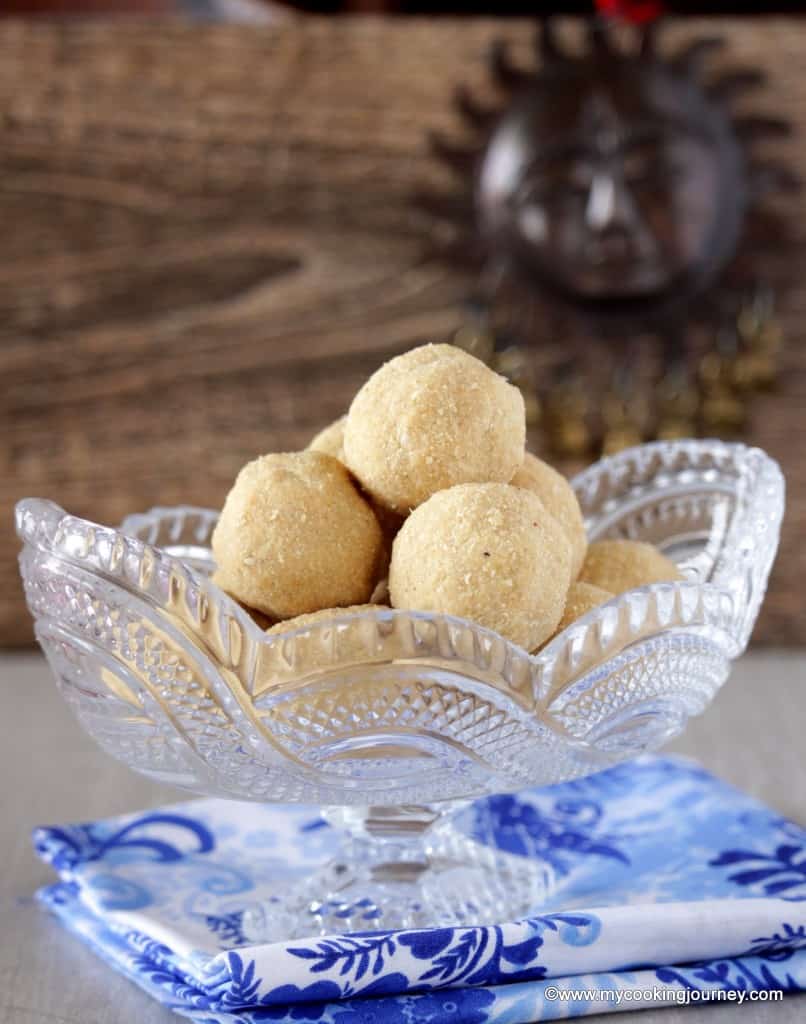 Preparation time – 5 minutes
Cooking time – 10 minutes
Difficulty level – easy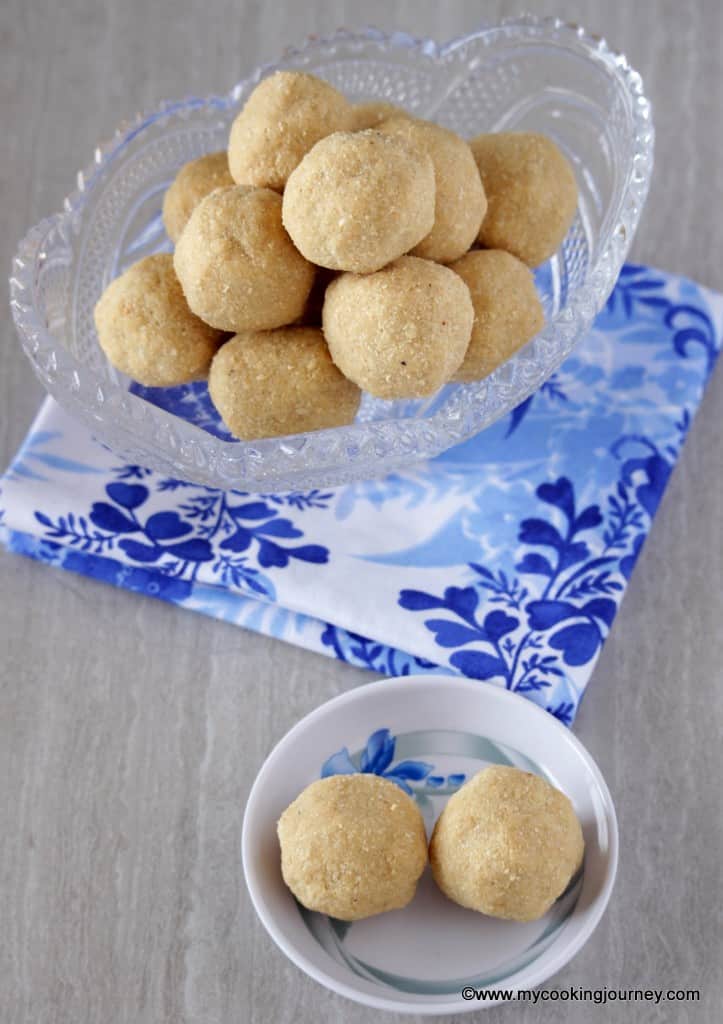 Ingredients to make Ellu Urundai – (makes about 14 urundai)
Sesame seeds – 1 cup (I used white)
Jaggery – ¾ cup
Cardamom powder – 1/8th tsp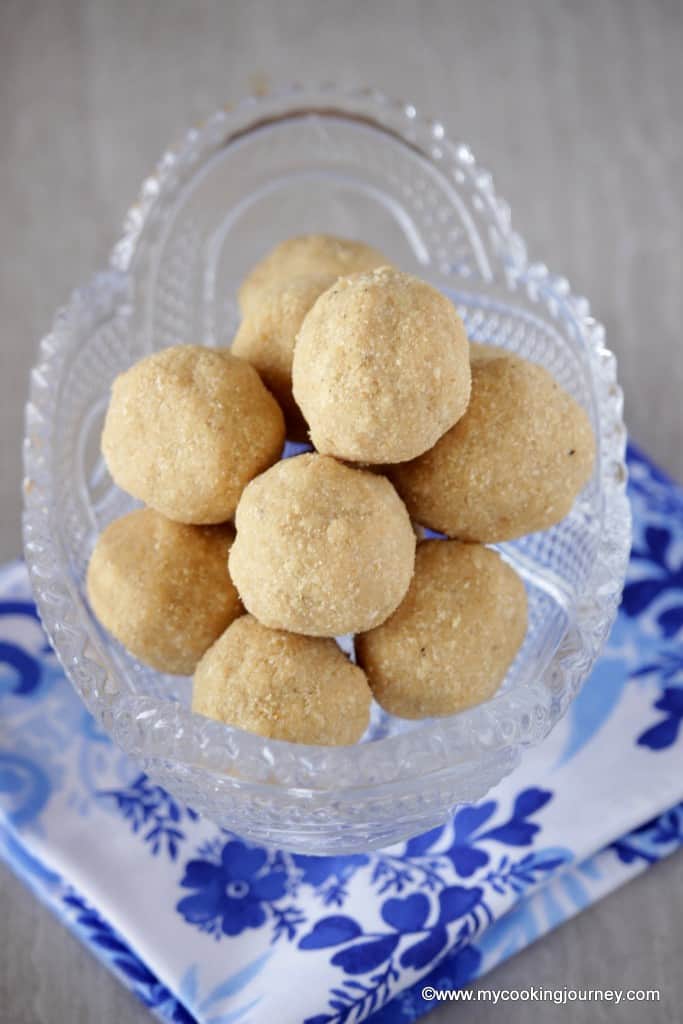 Procedure –
Dry roast the sesame seeds until it golden brown. Make sure you roast it in medium heat as it will burn quickly. Keep stirring when roasting the seeds for even roasting.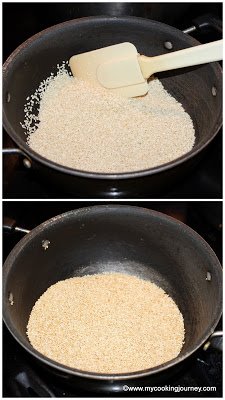 Remove the roasted sesame seeds on a plate and let it cool down to room temperature.
In the meantime, powder and measure the jaggery.
Once the sesame cools down, transfer it to the mixer jar and pulse it a few times to coarsely grind it.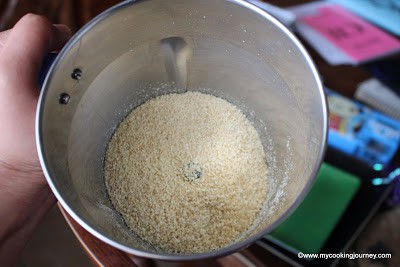 Now add the powdered jaggery to the mixer jar and pulse it a few times to combine and grind further. The mixture can be as coarse or as fine as you prefer. Just ensure that the jaggery has combined well.
Now transfer the ground mixture to a plate and start making laddoos. I did not need any ghee or oil to bind the laddoos. Sesame seeds have high fat content and that is enough to bind the laddoos.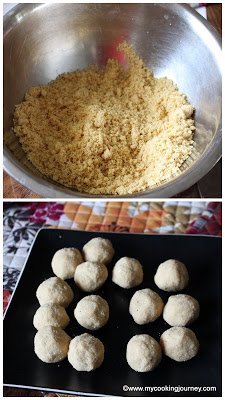 Store the Ellu Urundai in an air tight container. It stays fresh outside for about a week (if it lasts that long).