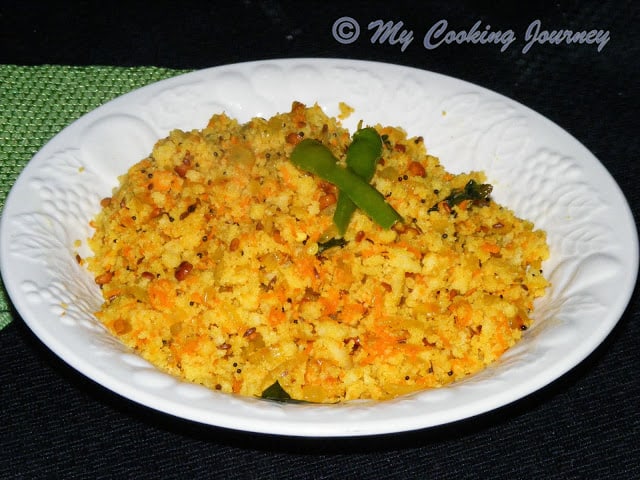 After all the festivities at home, it is very hard to get back to a normal routine. Tomorrow when kids have to go back to school, the question in every mother's mind would be, what do I pack for lunch? Ideally a lunch being packed to the kids should have variety and it should be a mess free. When I saw Mess free Lunch box recipes as one of the theme for this month's blogging marathon, I jumped right into it. For the next three days, I will be posting one pot lunch box recipes that will be easy for the kids to eat.
Idlis are something that can work great for lunch box. But the problem for me comes when my son demands chutney or sambhar to go with it. However I pack them, it gets very messy. So whenever I make idli, I make a few extra and keep it in the refrigerator so that that I can make this idli upma for lunch box. I make sure to add some vegetable in the upma to make it a complete meal and send it with some yogurt cup.
I have added onions and carrots for the upma today, but feel free to add any vegetable of your choice or your kid's choice. Some vegetables that work well are bell pepper, beans, peas and potatoes. Also make sure to leave some crunch in the vegetables to make it interesting.
Preparation time – 5 mins
Cooking time – 15 mins
Difficulty level – easy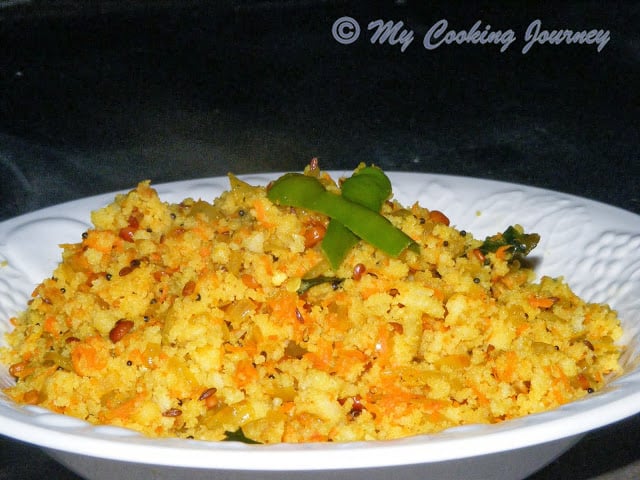 Ingredients to make Idli Upma – (serves 2)
Leftover idli – 6
Onion – 1 (finely chopped)
Carrot – 1 (finely grated)
Green chilies – 1
Salt - to taste
Lemon/lime juice – 2 tsp
For seasoning –
Mustard seeds – ½ tsp
Cumin seeds – ½ tsp
Turmeric powder – ½ tsp
Ullutham paruppu/urad dal – 1 tsp
Kadalai paruppu/channa dal – 1 tsp
Curry leaves – few
Asafetida – ¼ tsp
Oil – 2 tsp
Procedure to make Idli Upma –
Crumble the leftover idlis with your hand and keep it aside.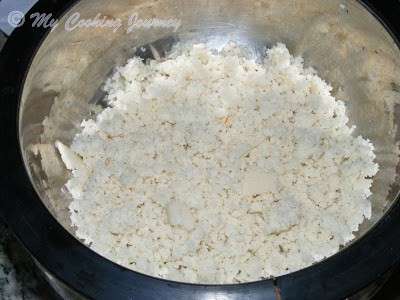 Heat the oil in a pan. Add all the ingredients mentioned under seasoning and fry it for 2 mins.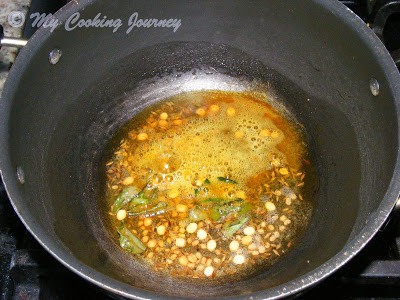 Now add the finely chopped onion and green chilies and sauté until translucent. Make sure that the onions still have a crunch to it.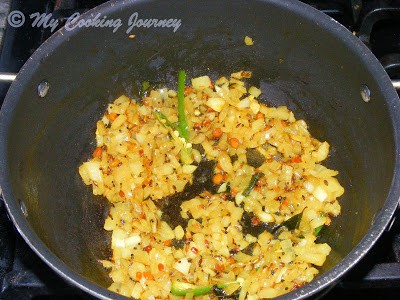 Now add the grated carrots and cook for 3-4 more minutes, until the carrots are slightly cooked. Also add salt needed for the vegetables. Keep in mind that the idlis will have salt in it and does not need any more.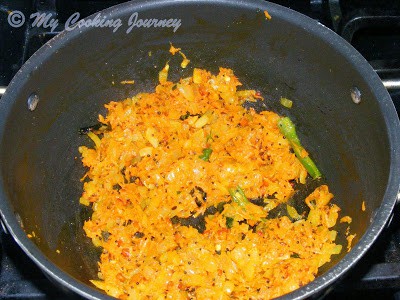 Add the crumbled idlis and mix well. Add a tbsp or so of water if the upma looks very dry. Fry for 2 more minutes.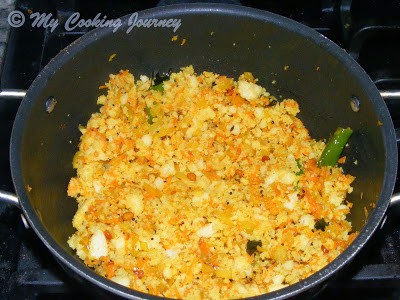 Add the lime juice at the end and give it a good mix.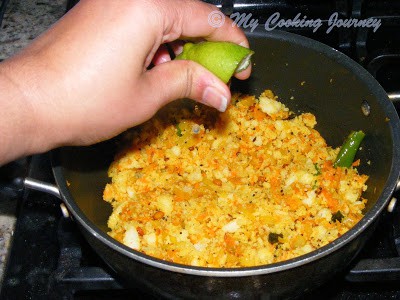 Serve as is or with some ketchup! My kids like it with ketchup and sugar.
Notes and Observations -
Idlis when stored in the refrigerator works great to crumble. In that case the upma might be a little dry, so I would recommend using a tbsp or 2 of water after adding the crumbled idlis.
When packing the idli in the lunch box, make sure to remove the green chilies and the curry leaves. it is quite annoying for the kids to remove these when eating at school.
Also pack some fruits or yogurt to cool down the kids palate after eating.