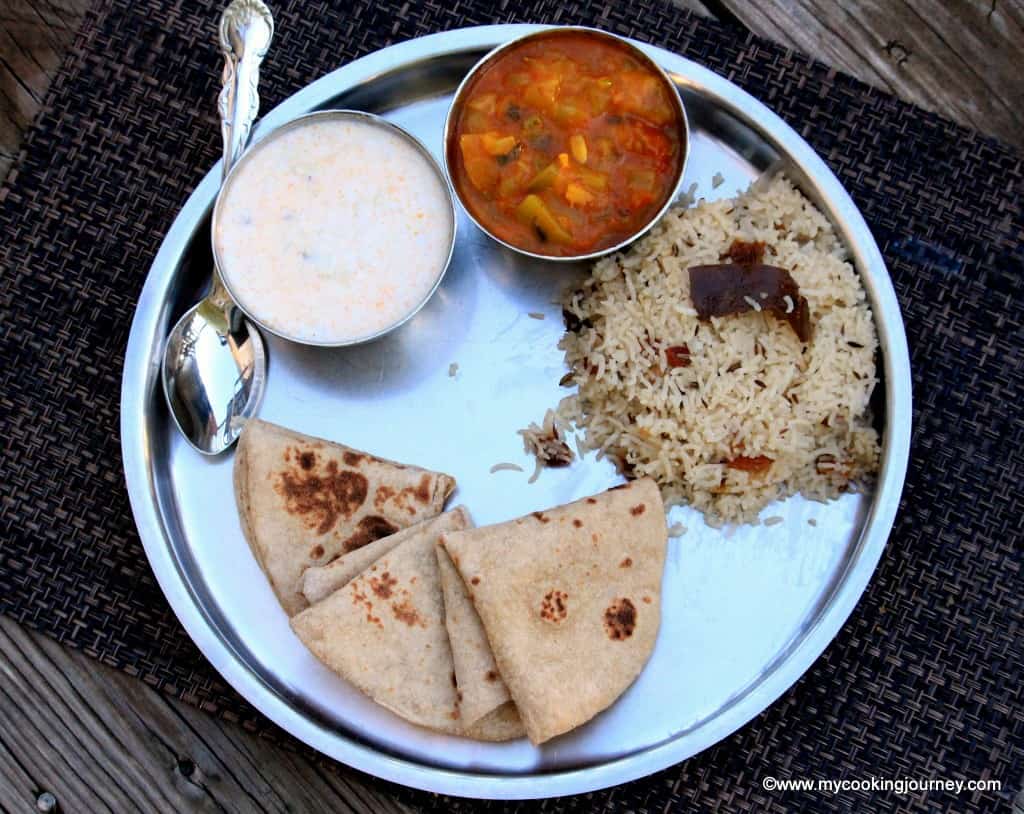 Lunch menu/ dinner menu planning is the hardest part of my cooking. It takes me an hour finish my cooking on most of the days, but thinking of what to cook takes me hours. That is when I wanted to do the lunch menu/ dinner menus for everyday cooking. When Srivalli had announced the theme for this month's Blogging Marathon, this specific theme that mentioned that the recipes should be posted as meal planners caught my attention.
This week, for the next three days I will be posting simple menus that can help plan our meals. For the first day, I have a very simple North Indian menu that is almost the comfort food that I grew up eating. Growing up in Northern India, I need to have my roti at least couple of days a week and my kids have also developed a very strong liking to North Indian food.
This menu is very simple to assemble and an be made within an hour. The platter consists of -
A subzi - Lauki Channa dal Subzi
A bread - Phulkas / Pulkas
Rice - Simple Jeera Pulao
A cooling agent - Cucumber Peanut Raita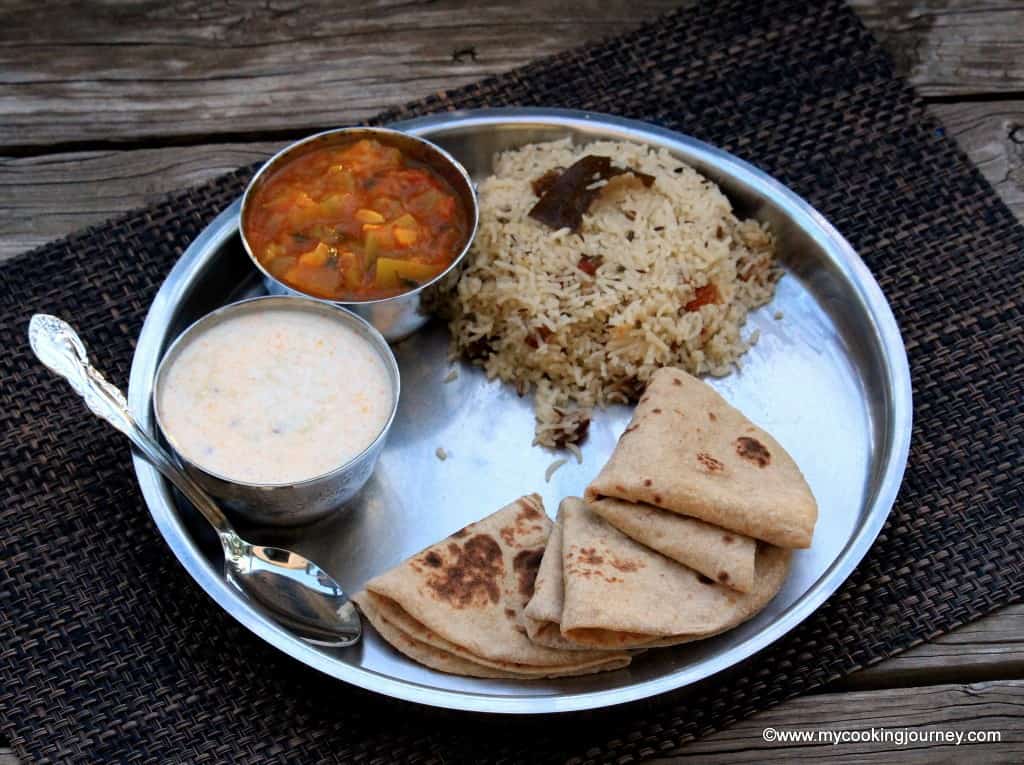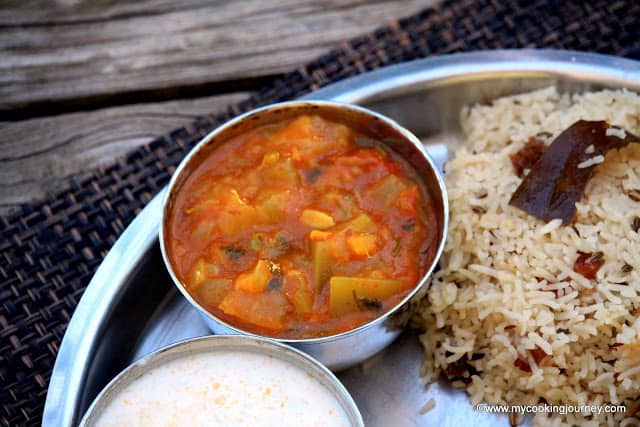 This is by far my son's favorite subzi. Whenever we buy lauki, he immediately requests me to make this subzi. This is almost the only thing I make with lauki.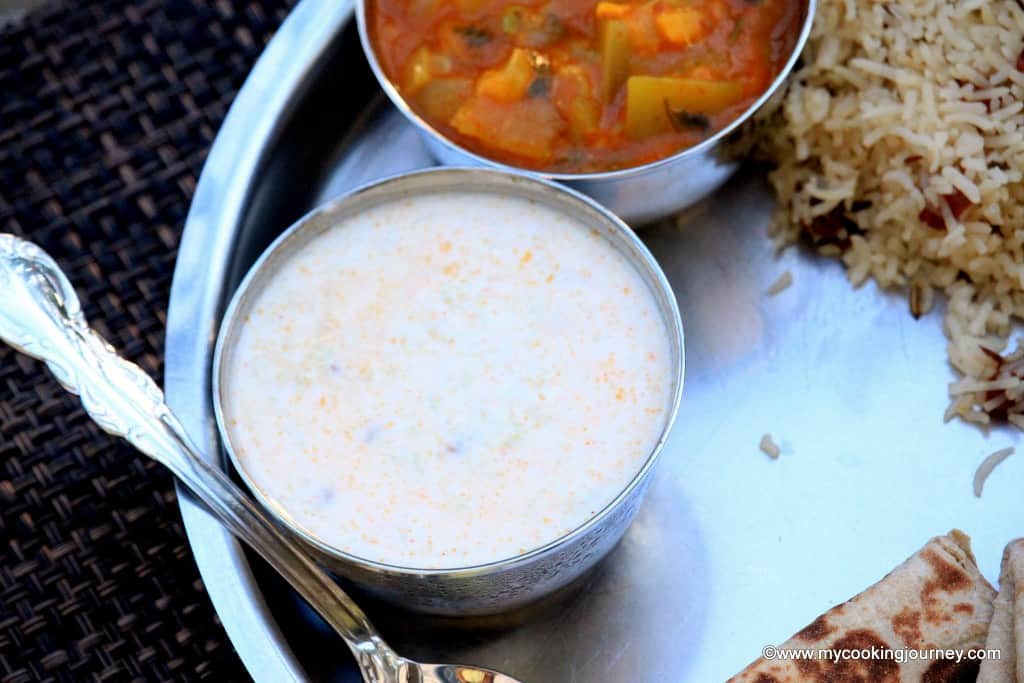 This is a little beyond the simple cucumber raita and has peanuts in it to add a crunch to the dish. My friend had passed on this recipe to me and I have been making it ever since. The peanuts are ground along with green chilies and then seasoned with cumin.
Jeera Pulao / Simple aromatic rice with warm spices -

This is the easiest rice dish that I have made and it is very flavorful by itself. Amma adds a little bit raisin to the pulao and my boys got really addicted to that. So anytime I make a pulao, I add a little raisin in it.