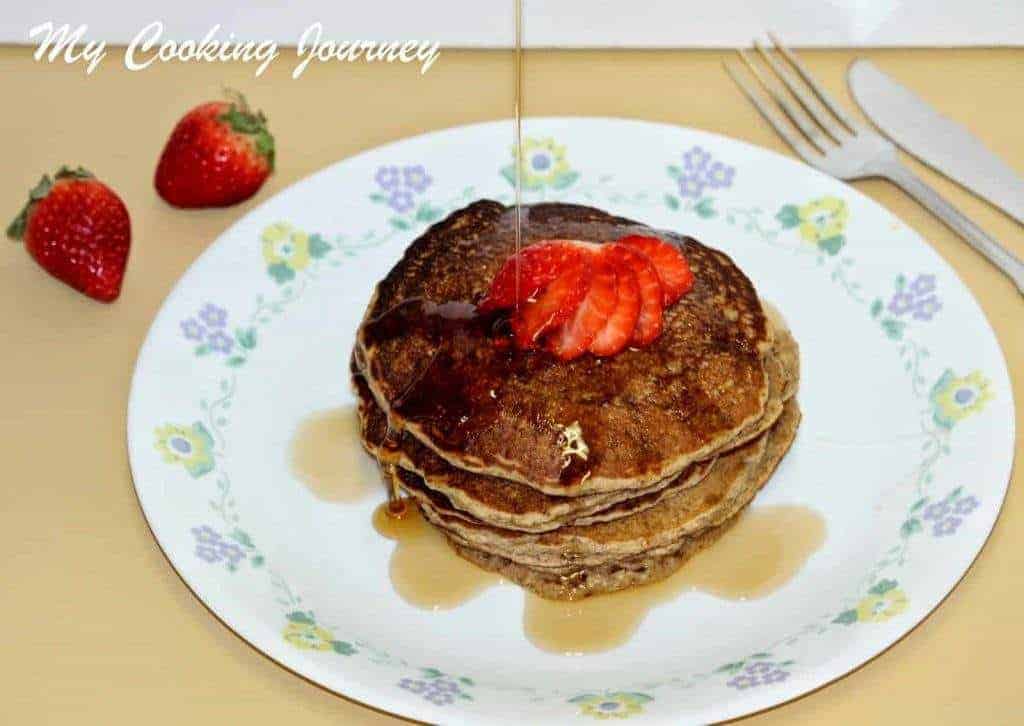 Weekends are pancake or waffle days. I love trying out different pancake recipes, but my most favorite would be the classic Pancake that I make. There are days (read most of the days), that I don't have eggs and I needed to make an egg less version. Also I love the whole grain pancake texture and so try out any recipe that everyone in my family loves. My husband is not crazy about the whole wheat pancakes and says that he prefers the classic ones. Recently I had borrowed a book from the library called the Oatrageous Oatmeals and this is the recipe I tried from that book. The Oats Dosai that I made from this book was a big hit and so I thought this recipe might do the trick with the pancake as well.
I am very happy that I succeeded in my effort and even my little one happily munched on the pancake. This pancake closely resembled the Nei appam and was very flavorful. I topped it with some fresh strawberries and maple syrup and we were filled up for the entire morning.
This is my entry for Cooking from the Cook Book Challenge for Week 2.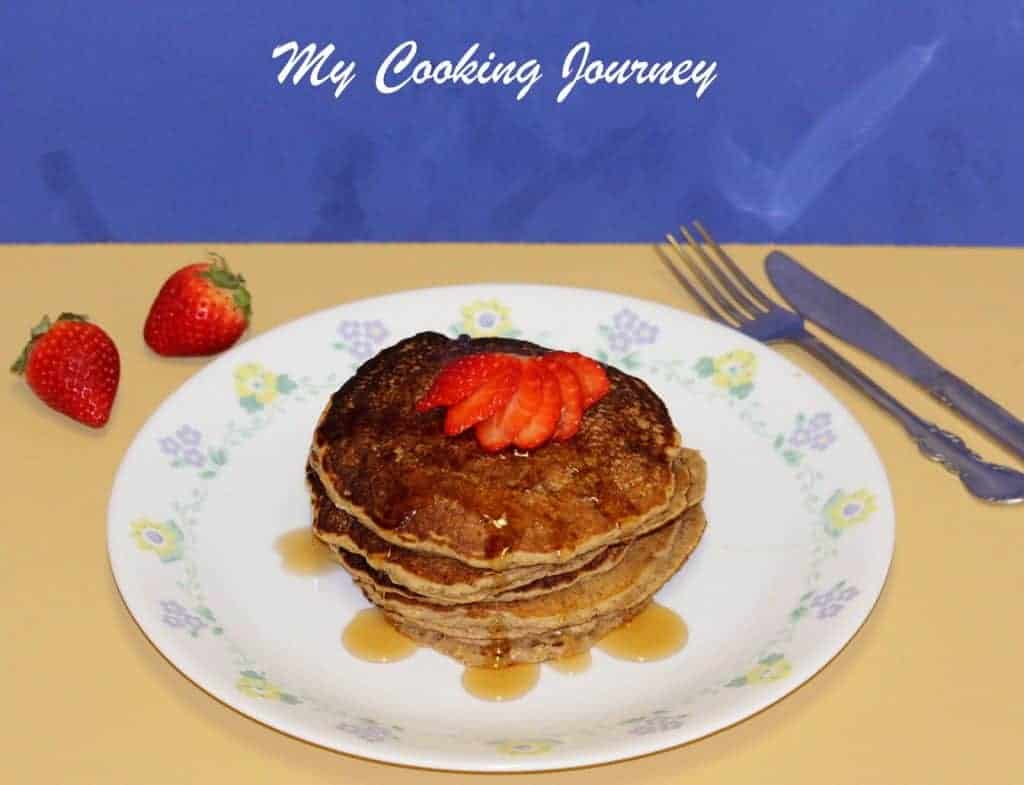 Ingredients to make Oatmeal Banana Whole Wheat Pancakes –
Dry Ingredients –
Rolled oats – ¾ cup (slightly ground)
Whole wheat pastry flour – ¾ cup
Brown sugar – 3 tbsp
Baking powder – 1 ½ tsp
Baking soda – ¼ tsp
Cinnamon – 1 ½ tsp
All spice – ½ tsp (optional)
Wet Ingredients –
Ground flax seeds – 2 tbsp dissolved in 4 tbsp warm water
Bananas – 2 ripe ones
Milk – 1 cup (more or less)
Vanilla extract – 1 tsp
To serve –
Berries of your choice
Banana slices
Butter
Maple syrup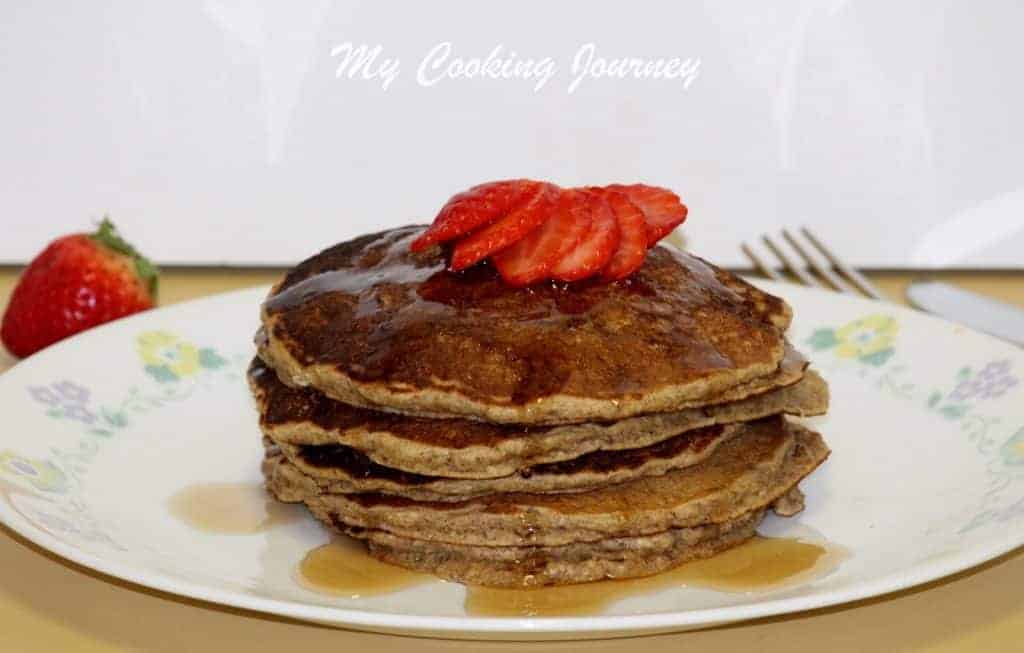 Procedure to make Oatmeal Banana Whole Wheat Pancakes –
Combine all the dry ingredients in a large bowl and mix well.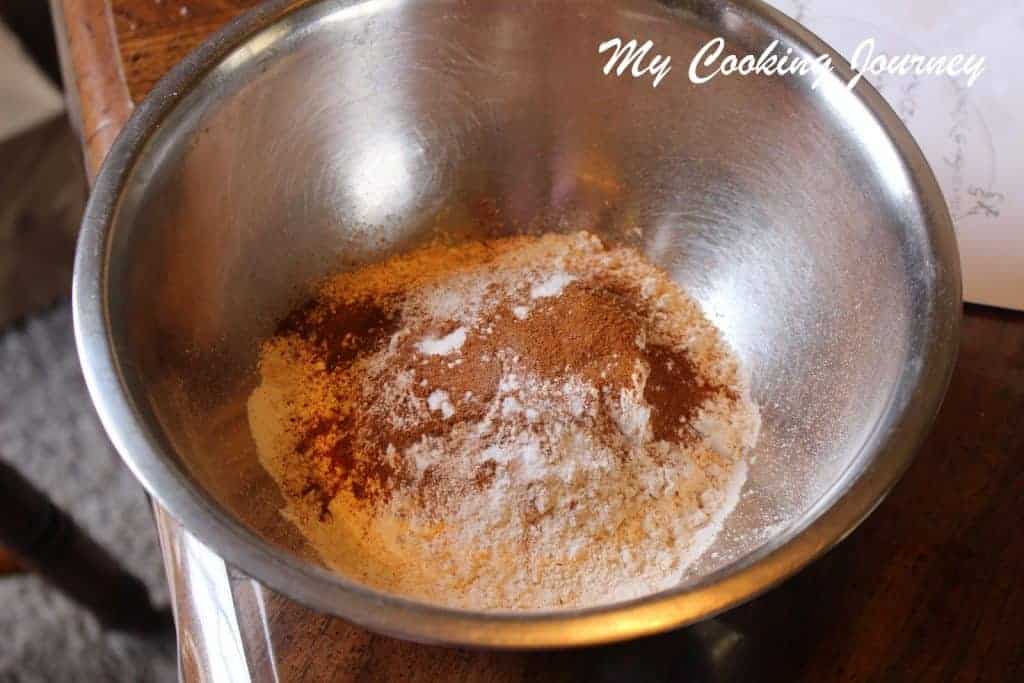 Soak the flaxseeds in warm water and leave it aside for about 10 minutes.
In another bowl mash the bananas with a fork until smooth. To this add the milk, vanilla and the flax mixture. Mix well.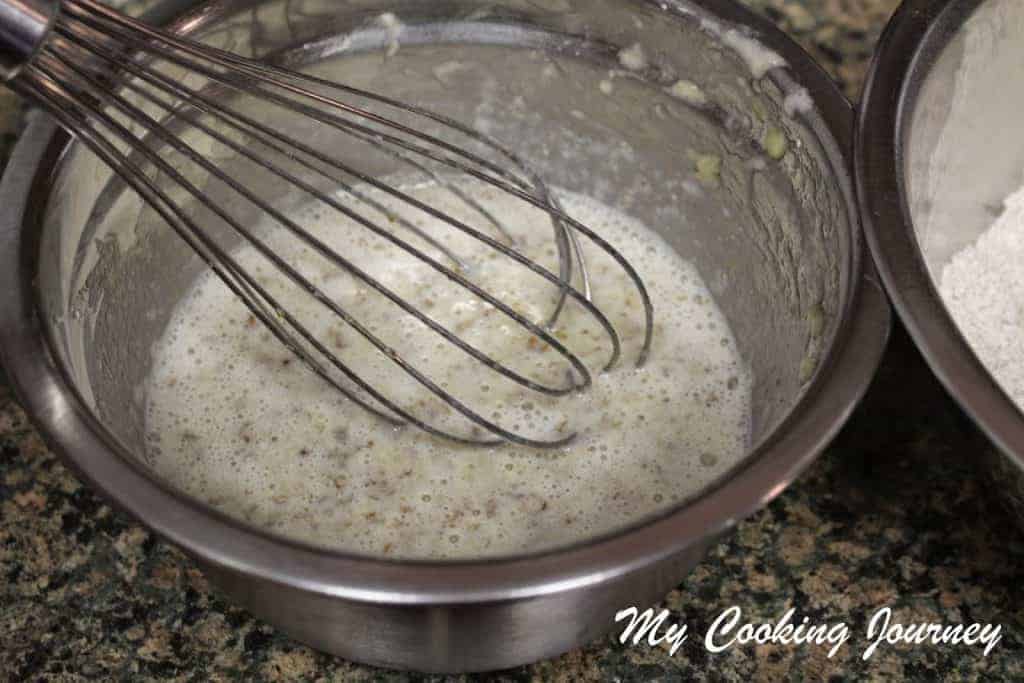 Make a well in the dry ingredients and add the wet mixture into the well. Mix together until it forms a batter in the pourable consistency. If needed add a little bit more milk to bring to the right consistency.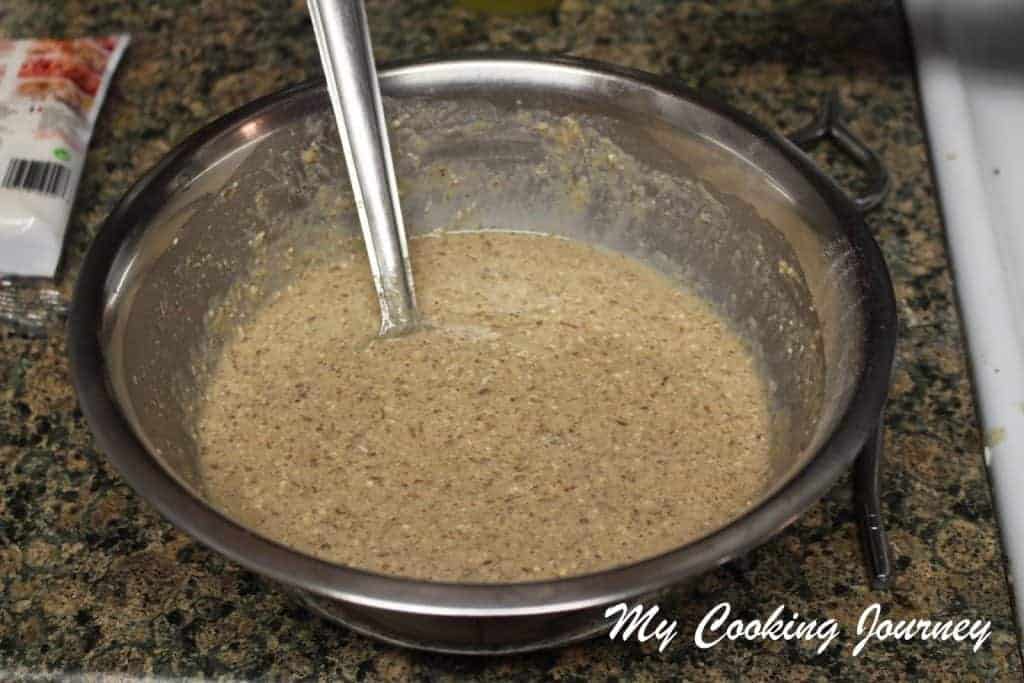 Heat a griddle and pour a ladle full of batter. Cook on medium heat until it is golden brown on one side and then carefully flip it over. Cook on the other side and then remove. Repeat with the rest of the batter.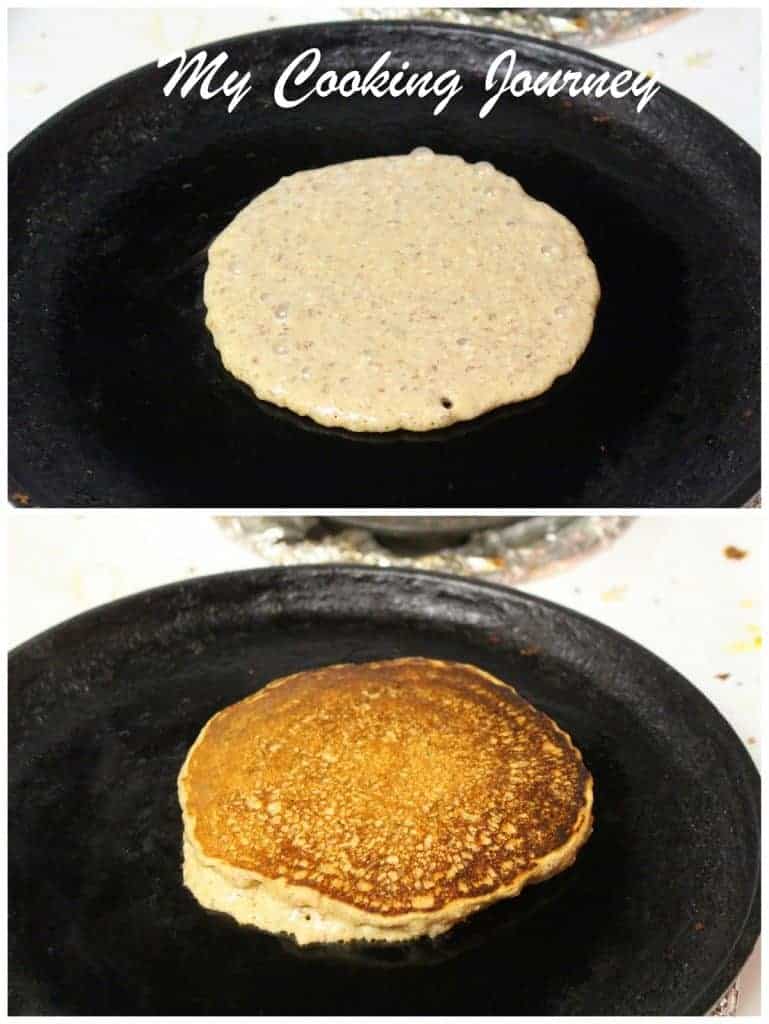 Serve hot with topping of your choice!