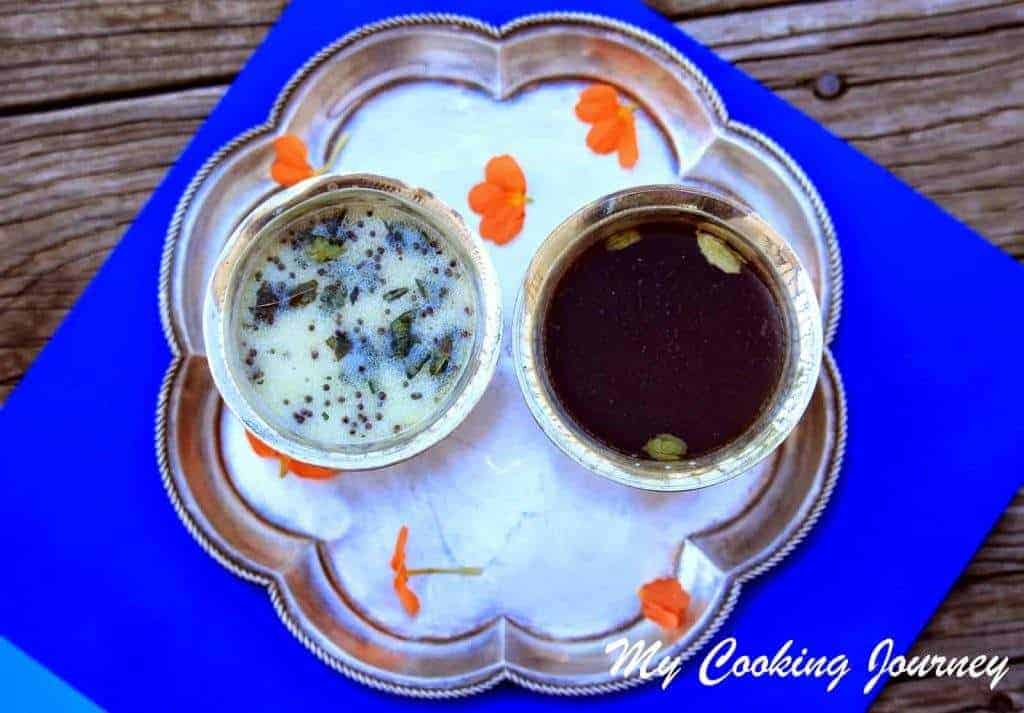 Sri Rama Navami, the auspicious day where we celebrate the birth of Lord Rama is a popular festival all over India. In the South the most commonly made neivedhiyam for the occasion is Panagam and Neer More. These two are the most refreshing drink that one can have on a hot summer day. The prasadam/neivedhiyam is a pretty simple one and can be made in no time.
Preparation time – 5 minutes
Cooking time – none for panagam, 2 minutes for Neer more
Difficulty level – easy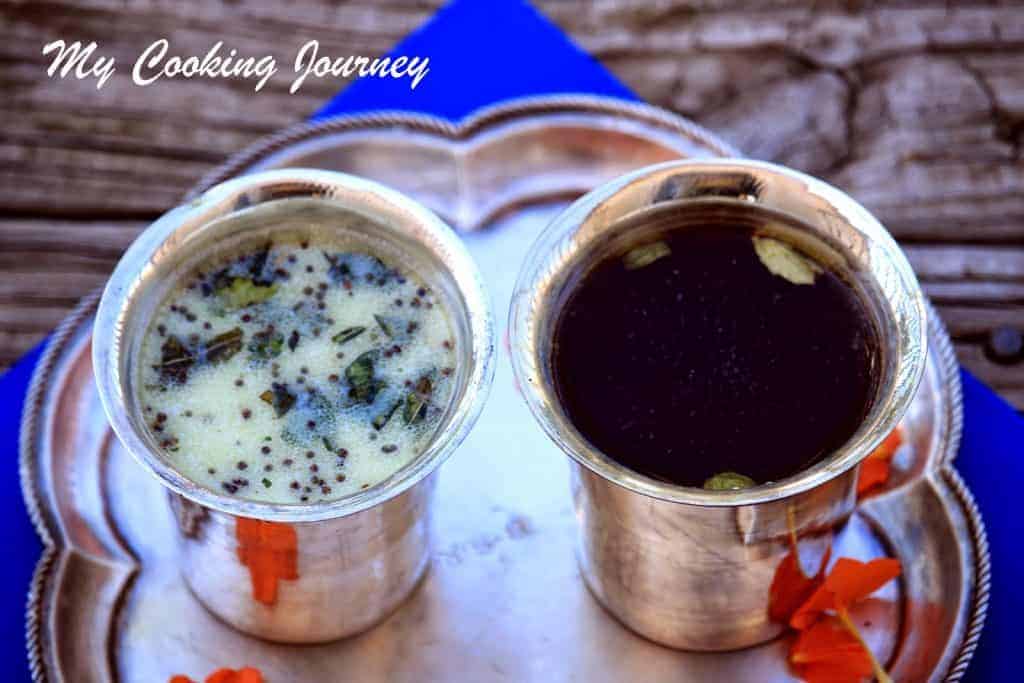 Ingredients for Panagam – Makes 4 servings
Jaggery – ½ cup (powdered)
Water – 2 ½ cups
Dry ginger powder (sukku powder) -½ tsp
Cardamom – 2 (seeds removed and crushed)
Lemon juice – 1 teaspoon (optional)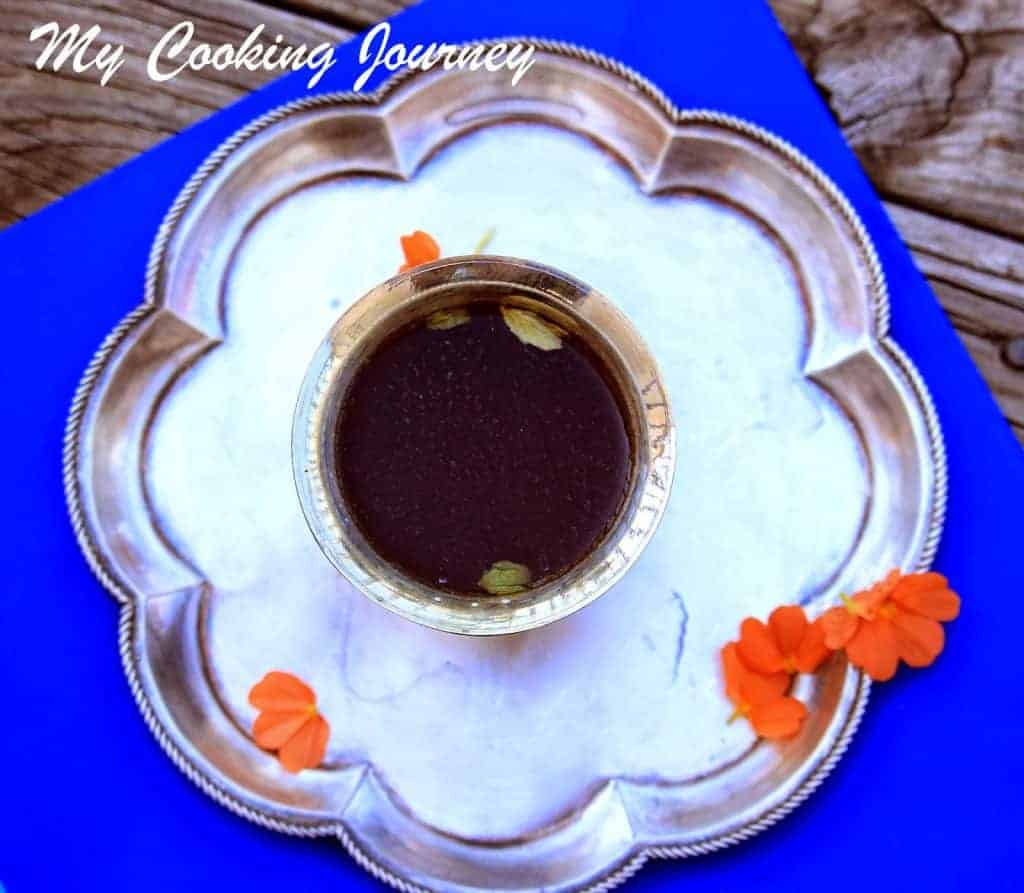 Ingredients for Neer More – (Makes 4 servings)
Thick yogurt – ½ cup
Water – 2 ½ cups
Salt – to taste
Asafetida – a pinch
Ginger – ½ teaspoon (grated)
Curry leaves – few
Cilantro - few (finely chopped, optional)
Mustard seeds – ¼ tsp
Oil – ½ tsp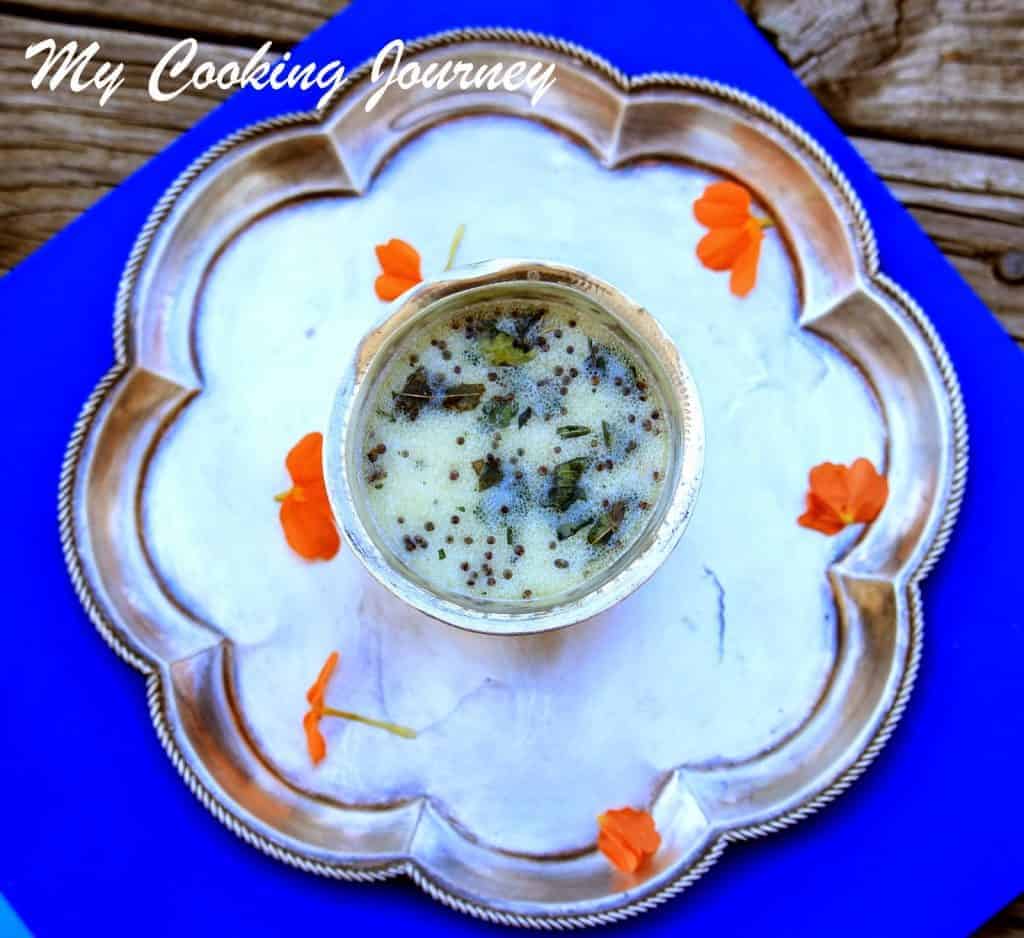 Procedure to make Panagam and Neer More –
To make Panagam
Powder the jaggery and add the water to it. Let it sit for 10 minutes and then using a ladle or clean hands crush the jaggery.
Powder the cardamom pods and add it to the jaggery water along with ginger powder and lemon juice.
Let it sit for 5 more minutes and then crush the jaggery as much as you can. Strain the mixture and serve chilled!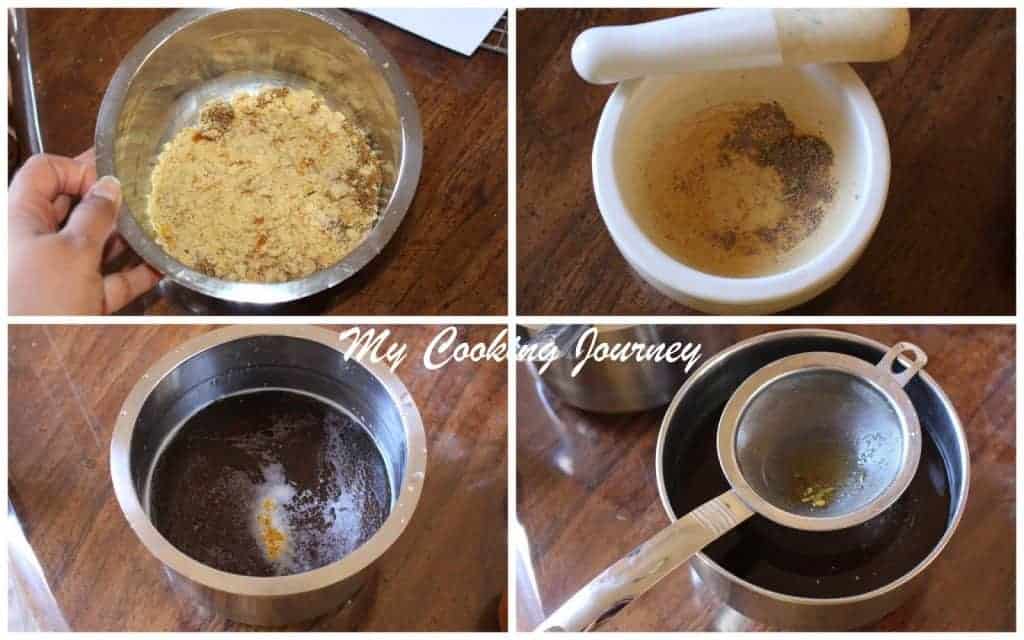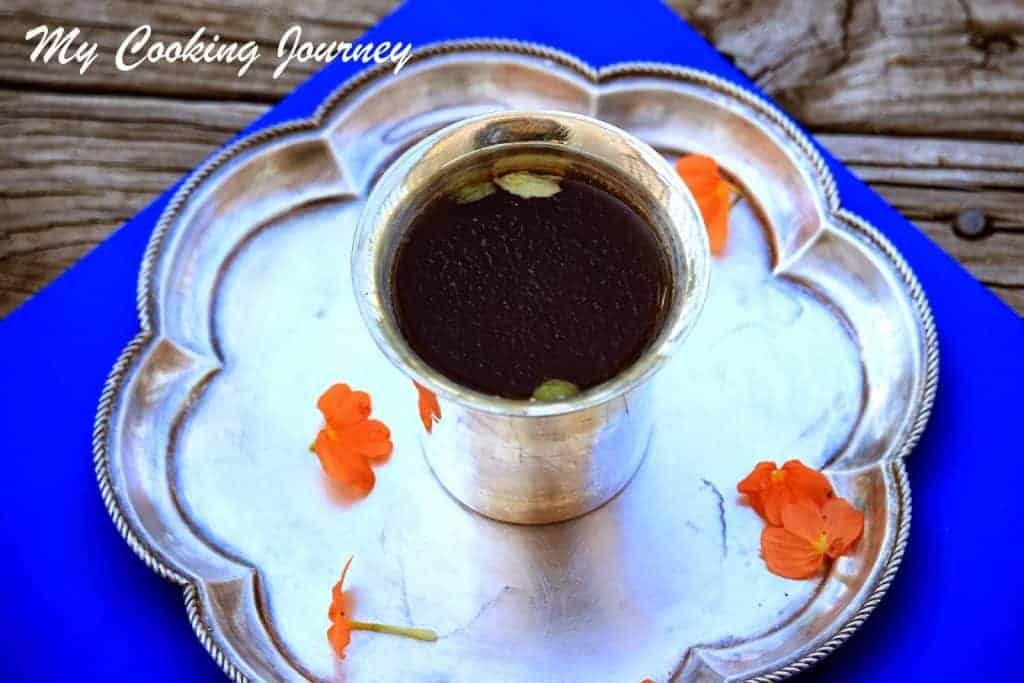 To Make Neer More –
Add water to the thick yogurt and whisk well. Add the salt, asafetida and grated ginger to it. Also add the chopped cilantro, if using. I did not add any as my boys did not like them.
Heat the oil in a small pan and add the mustard seeds to it. Let the seeds splutter and then add the curry leaves.
Add this to the whisked buttermilk mixture and mix well. Serve chilled!