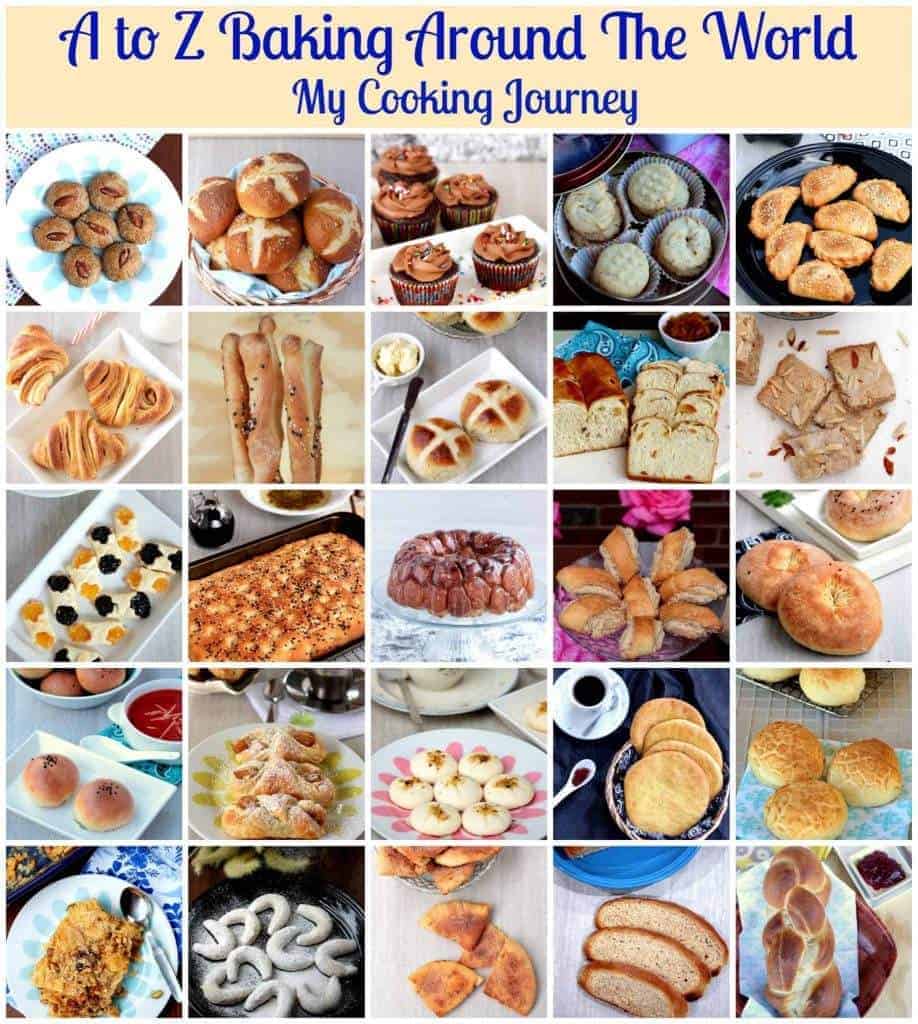 We have successfully completed our month long A-Z Baking Around the World Mega Marathon. This was truly a learning experience and we learned so much from each other and about other food cultures around the world.
These month long marathon happens twice a year and we have the themes planned out way earlier (at least 6 months prior if not more). In spite of this, I always end up running around during the last minute and this April was no different. The last week especially was very challenging when I literally baked every day for that day's post. All in all my family was very supportive, especially my husband who not only helped me put the list together but also was a great help in finishing the bakes.
We are already beginning the plans for our next Month long marathon which will be in September. I will be in India for vacation through the summer and I am hoping to get things together before I leave. Before that here is a recap of the April Baking Marathon. Thank you each and every one of my reader for supporting me through the journey and hope you enjoyed it as much as I did. If you tried any of the recipes, please do drop a note for me to see.