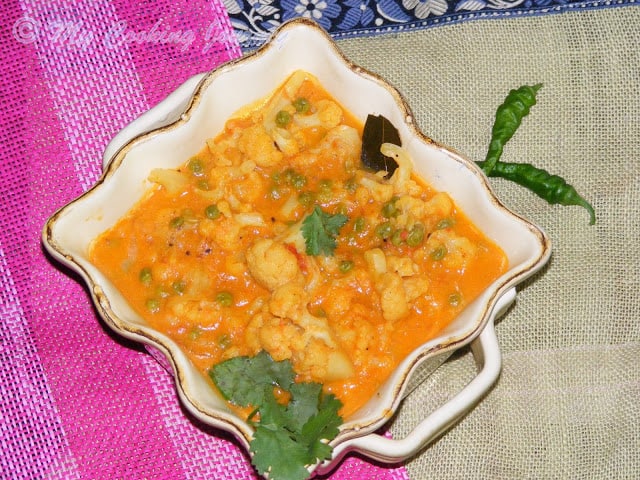 This is a very creamy and mildly spicy subzi that my kids loved with paratha. When I make something Moghlai, the first thing that comes to my mind is Paneer. This subzi changed my thinking and made me realize that shahi subzi could be made with any vegetable. Do check out my Shahi Paneer recipe here!
Blogging marathon group did a tribute for Mrs. Tarla Dalal couple of days back. I could not participate in the tribute post, so thought will make my recipe for the Cooking from the cook book challenge from one of Tarla Dalal's book. This is my tribute post for the great cook and mentor.
Preparation time – 15 mins
Cooking time – 40 mins
Difficulty level – easy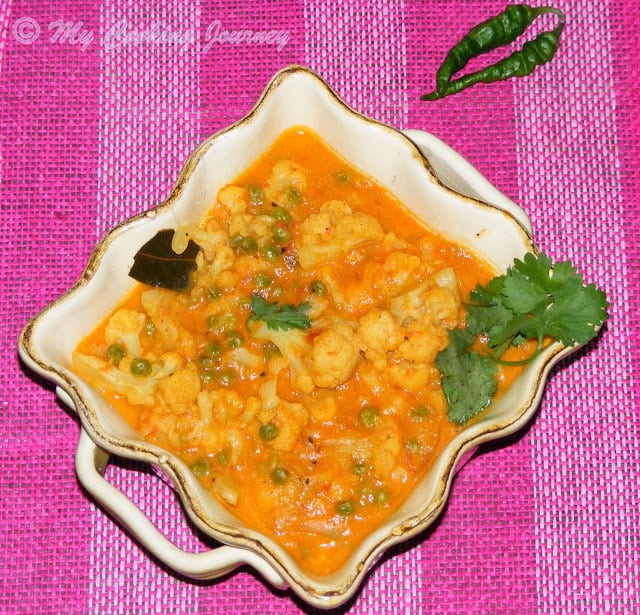 Ingredients to make Shahi Gobhi – Serves 6
Cauliflower – 1 large
Onion – 1 large (sliced thinly)
Cardamoms – 2
Cloves – 2
Bay leaf – 1
Tomato puree – 1 cup or from 2 large tomatoes
Yogurt – ¾ cup (whisked)
Green peas – ¾ cup
Fresh cream – 2 tbsp
Ghee or oil or both – 3 tbsp
Salt – to taste
Cilantro – few
To be ground together – Masala paste
Onion – 1 (large)
Garlic – 4 cloves
Ginger – 1 inch piece
Cardamom – 2
Cloves – 3
Coriander seeds/dhania – 2 tsp
Cumin seeds – ½ tsp
Bay leaf – 1
Cinnamon – 1 stick
Turmeric powder – ½ tsp
Chili powder – 1 tsp
Cashew nuts – 2 tbsp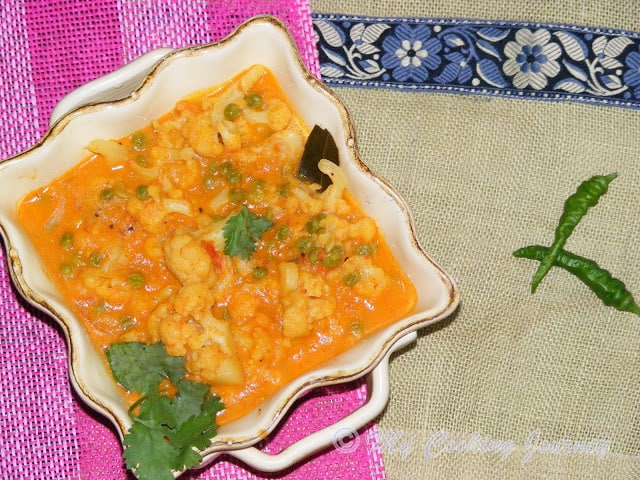 Procedure to make Shahi Gobhi –
Remove the florets from the cauliflower and steam it until it is half cooked and has a bite to it. Do not make the cauliflower very mushy.
Grind all the ingredients mentioned under the masala paste into a smooth paste adding no water or very little water.
In a wide pan, heat the oil or ghee. Add the sliced onions and fry until translucent. Now add the cardamoms, cloves and bay leaf and sauté for 3-4 mins.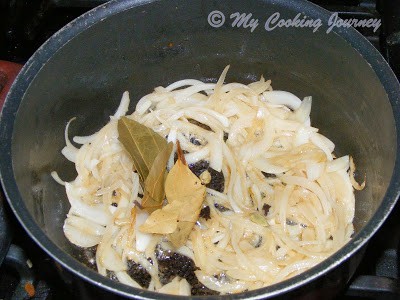 Add the ground masala paste and fry it until the oil leaves the sides of the pan. Also at this point, the masala will thicken and be very aromatic.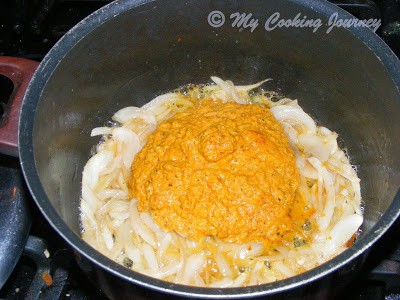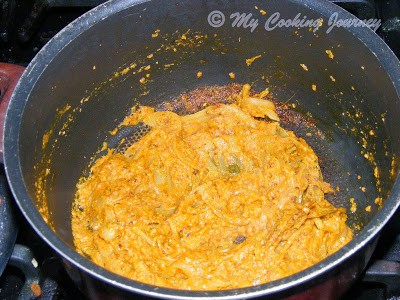 Now add the tomato puree and the whipped yogurt and mix well. Fry this mixture for 5 more minutes.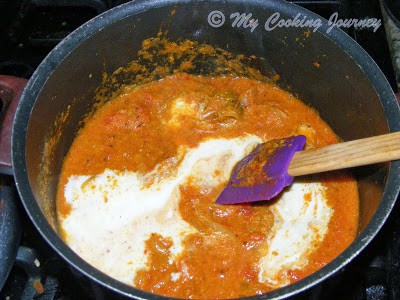 Add the peas, cauliflower and salt and mix well. Add more water to the gravy if needed and let it simmer for about 8-10 mins.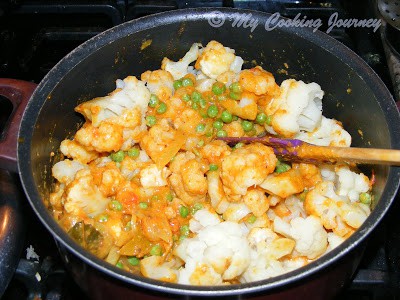 Mix in the cream and then take the subzi off the flame. Do not boil after you add the cream.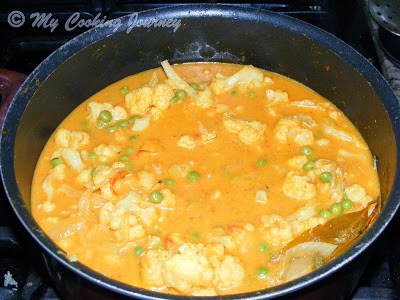 Garnish with cilantro and serve hot with parathas or roti's!