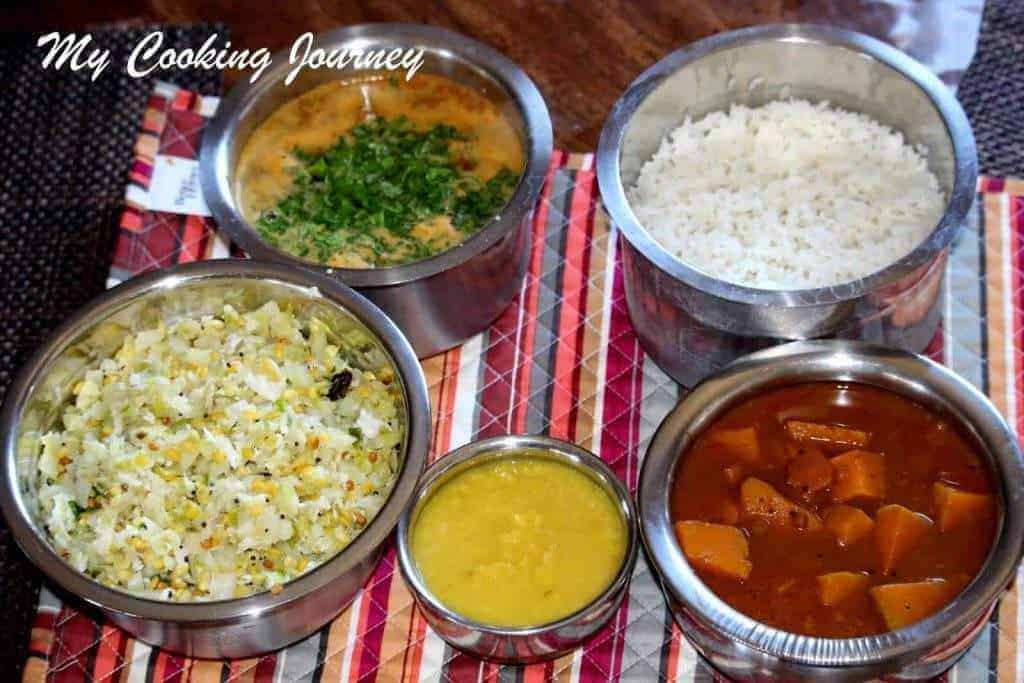 Planning a menu to cook lunch or dinner is the hardest part of cooking for me. I love when I know what I have to cook. I am sure a lot of us have the same issue of deciding what to cook. This is my first lunch/dinner menu that I have put together. I am going to try my best and make more menus in the coming days. I am going to call this menu the comfort food menu in the South Indian Lunch Menu series.
South Indian Lunch Menu #1 – Click on the name of the dish or the picture and it will take you to the respective recipe.
Item 1
Pumpkin / Parangikkai Vathal Kuzhambu –
A simple and flavorful kuzhambu made with yellow pumpkin. I love vathal
kuzhambu and so do my boys. I make vathal kuzhambu quite often as a part
of our lunch. You can use other vegetables instead of pumpkin like
drumstick (murungakkai), onions, okra, radish, eggplant etc.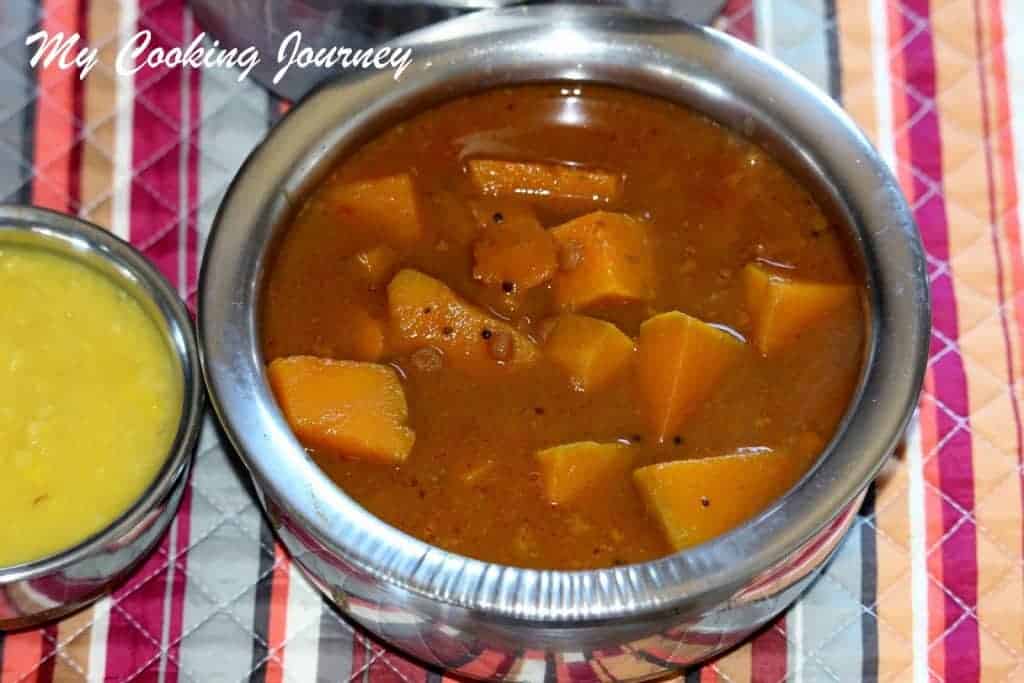 Item 2
This is a cabbage curry with coconut. It is very simple to make and is very flavorful. The link I have is for cabbage carrot curry. I have left out the carrot today and made the curry with just cabbage.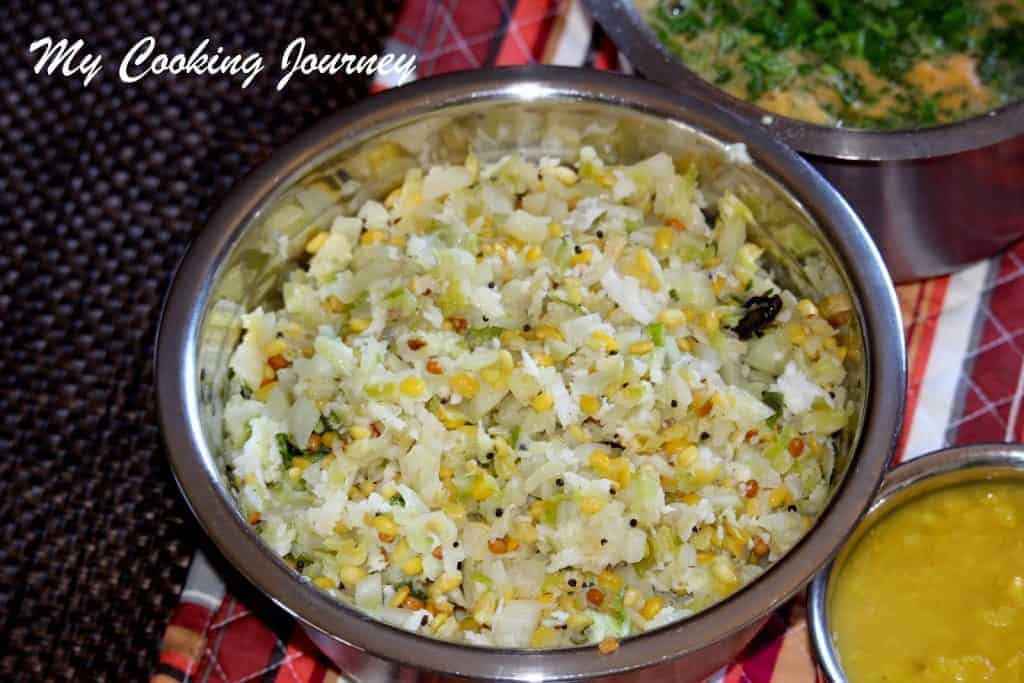 Item 3
My meal is not complete without rasam.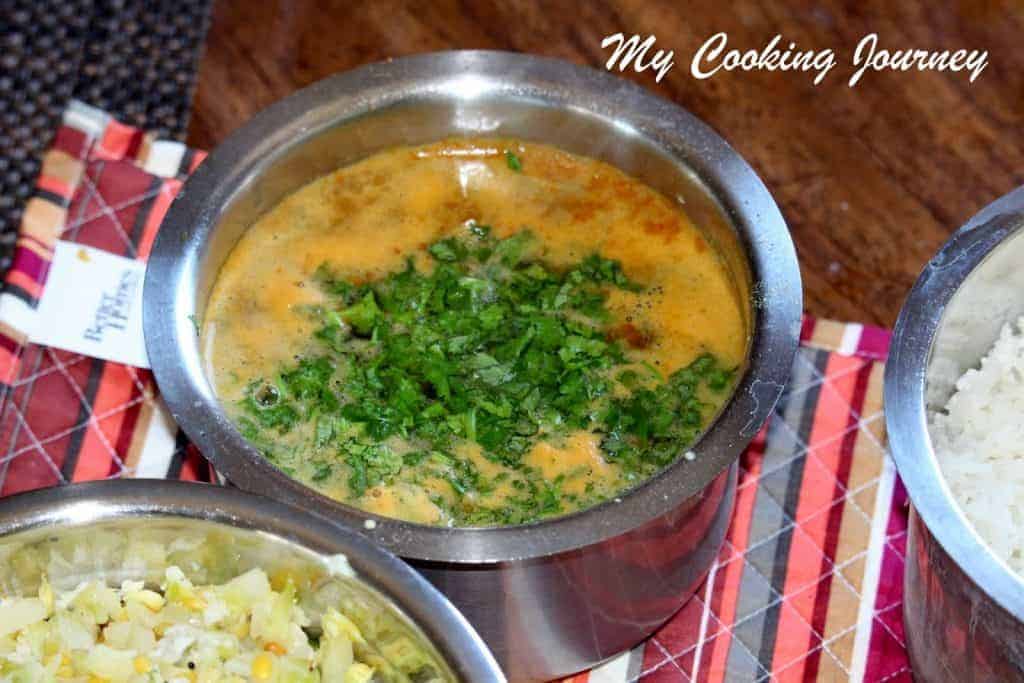 South Indian Lunch Menu - Other Items
Rice
Paruppu
Nei / ghee
Yogurt / thayir
Enjoy the menu and do let me know your feed backs!