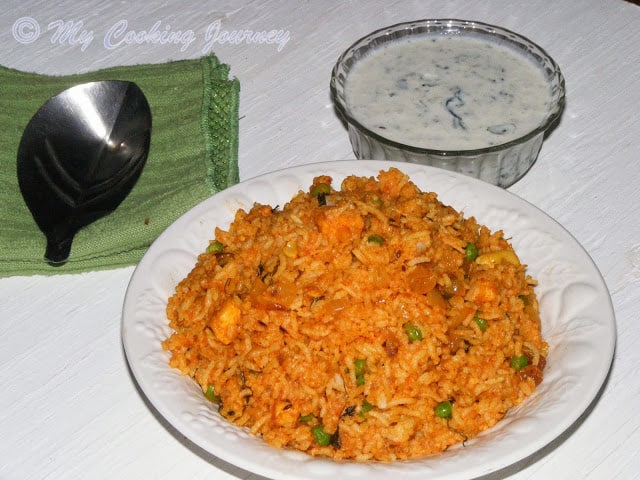 Off late I have been getting a lot of cook books from the library. This recipe is from one such book that I brought back from the library. The book not only has some delicious recipes but also interesting tales from the ancient India. It was very interesting to read through different stories from various regions of Ancient India. The book is called the Cuisines of India by Smita Chandra and Sanjeev Chandra.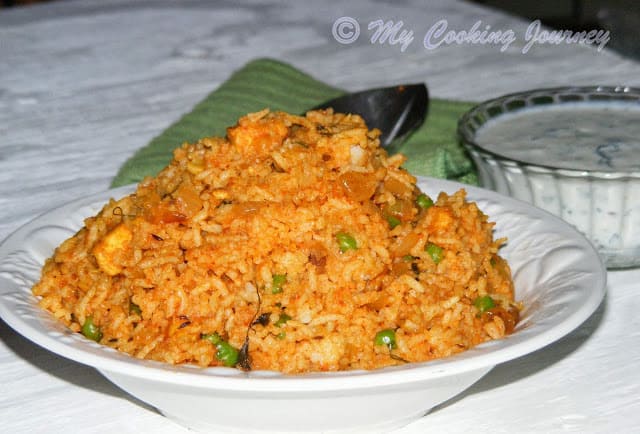 Initially when I was making this tamatari kasoori pulao, I presumed that this was going to be a routine pulao, but I was very wrong. The flavors very bold in this rice and we loved it. I paired it with a very tasty Palak Raita/Spinach Raita (another recipe from this book) and the combination was a wonderful one.
You could make this pulao with left over rice. I also used canned tomatoes for the recipe which gave the dish a very bright color. The recipe does have some paneer in it but if you don't have the paneer, you could omit and it would still make a lovely dish.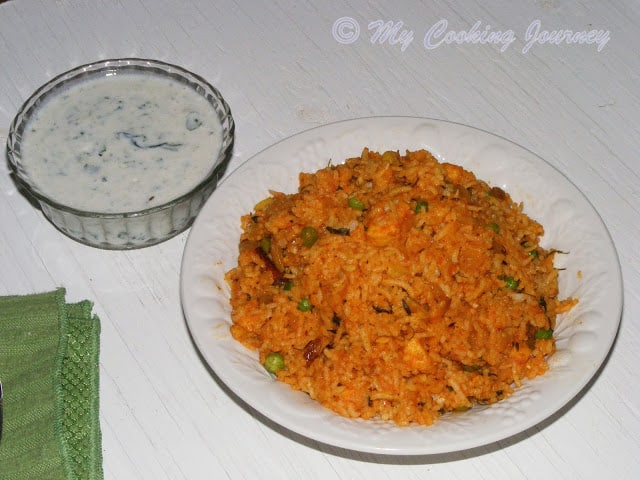 Preparation time - 10 mins
Cooking time - 40 mins
Difficulty level - easy
Ingredients to make Tamatari Kasoori Pulao – (serves 4)
Basmati rice – 1 ½ cups
Oil and or Butter – 2 tbsp
Cumin seeds – 1 tsp
Cardamom – 2
Cloves – 3
Cinnamon – 1 inch stick
Bay leaf – 1
Onion – 1 ½ cups (finely chopped)
Garlic – 2 cloves (minced)
Paneer/cottage cheese – 1 cup (diced small)
Cashew nut – 10
Tomato puree – 1 cup (from canned diced tomato)
Turmeric powder – ½ tsp
Coriander powder – 1 tsp
Cumin powder – 1 tsp
Red chili powder – 2 tsp (I used Kashmiri chili powder)
Garam masala – 1 tsp
Kasoori methi – 2 tbsp
Peas – ¾ cup (frozen or cooked)
Salt – to taste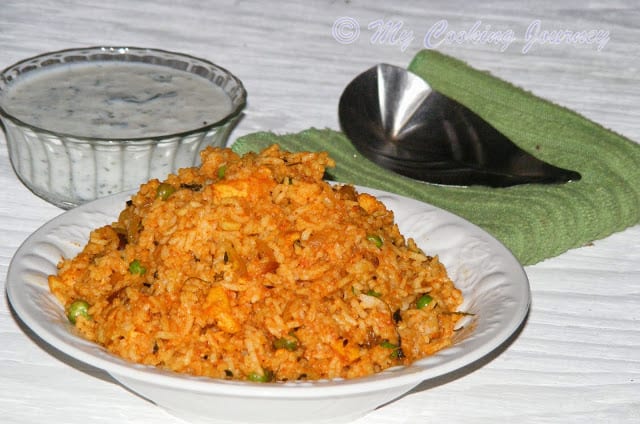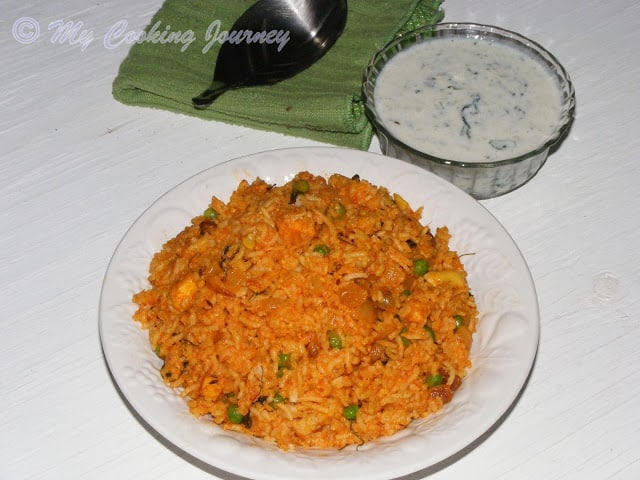 Procedure –
Soak the Basmati rice for about 20 mins and then cook it as per directions. Fluff it with a fork and let it cool down.
In a wide pan, heat the oil and add the cumin seeds, cloves, cardamom, cinnamon stick and bay leaf. Fry for a minute until fragrant.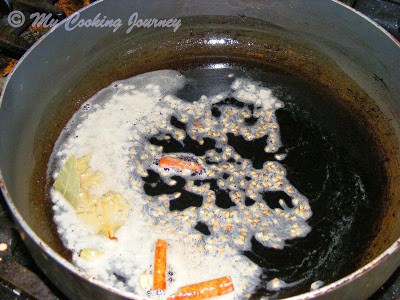 Now add the chopped onions and garlic and sauté for about 5 mins until the onions are light brown I color.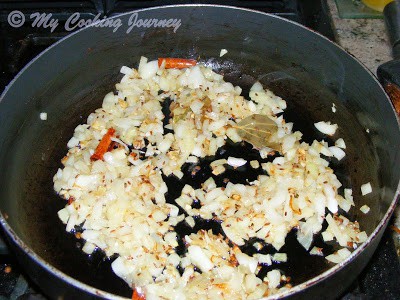 Add the paneer pieces and the cashew nuts and fry for 5 minutes until light color appears on the paneer pieces.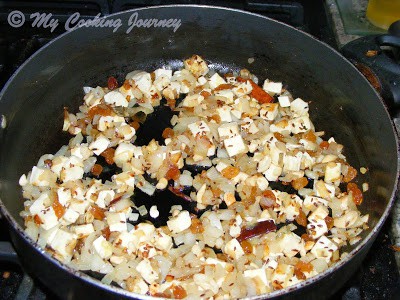 Now add the pureed tomatoes, peas and the rest of the masala powders along with salt. Cook until, all the moisture has disappeared from the tomatoes and the oil separates from the masala.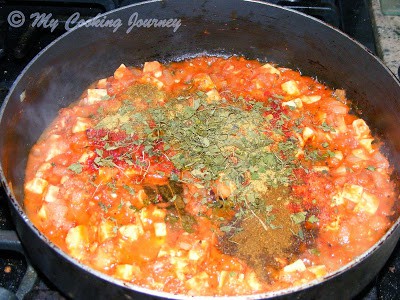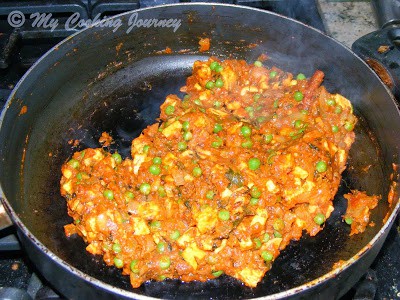 Add the cooked rice to the pan and stir gently to coat. Take care not to mix too hard otherwise the rice might become mushy. Cook for 5 more minutes until the rice heats up evenly and serve hot with raita!